Best ACC Football Stadiums To Visit By Pregame Experience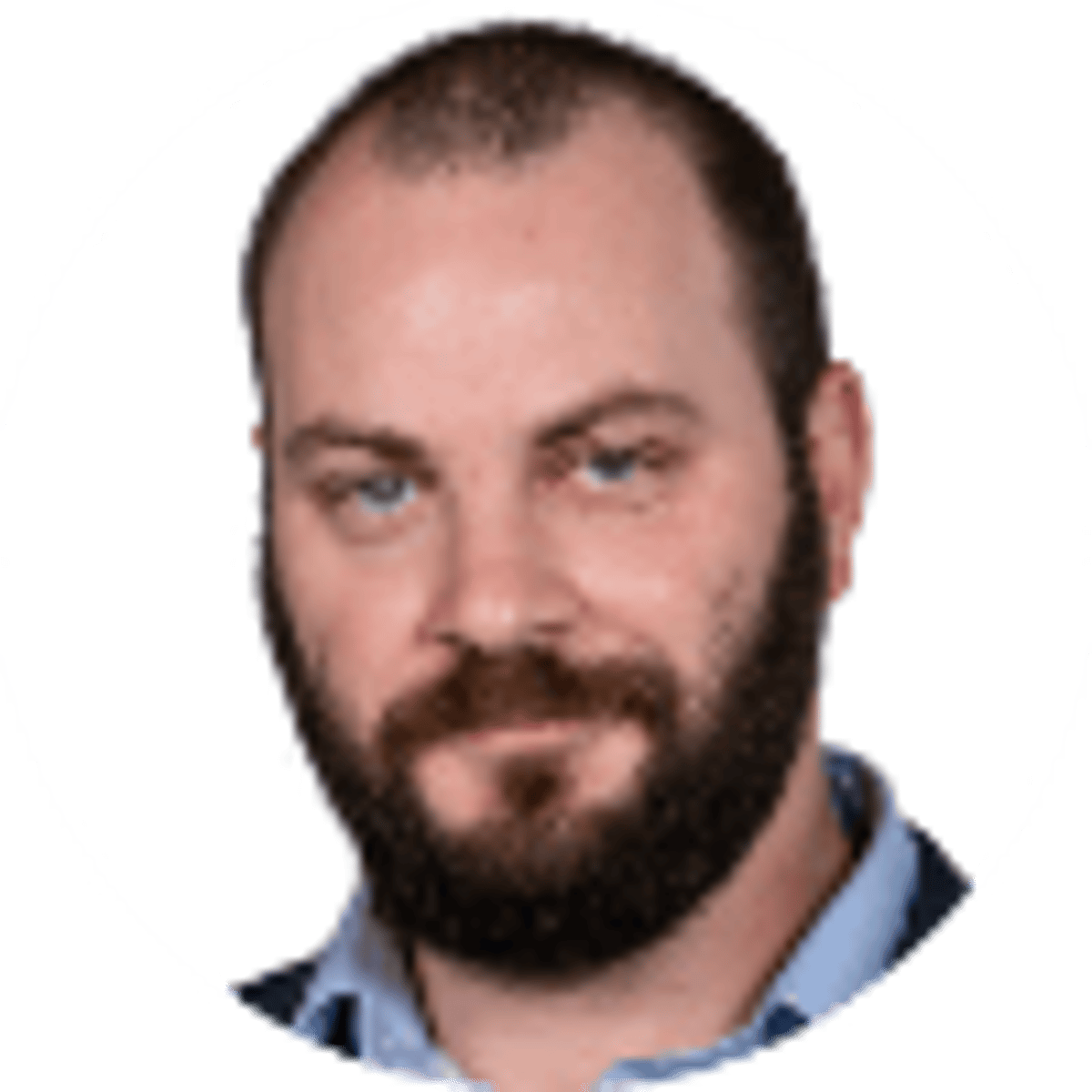 By Dan Kilbridge | 8 mins
From upstate New York, through the Appalachian Mountains, and down to the shores of South Beach, the ACC covers a vast variety of geographical expanse with a common thread – fans gathering up and down the coast every Saturday for some college football action.
While Clemson and Florida State have dominated on the field, combining to win 10 of the last 11 conference titles, the rest of the ACC still brings it strong with the pregame festivities and tailgates hoping this will be the year – just as it was for Pitt in 2021, with the Panthers beating Wake Forest in the title game for its first-ever ACC championship.
Others haven't been so fortunate in the top-heavy conference, but that never slows down the party on game day.
---
RELATED: Best Big Ten Football Stadium Pregame Destinations
---
Bookies.com has complied a rankings list for every ACC school in terms of college football pregame experience. The rankings were assigned from an algorithm based on multiple factors, including:
Location: Close to the action, accessible to fans
Tailgating: The ability to park and enjoy a crisp fall day with a beverage and grill
Entertainment Around Stadium: A vibrant bar and restaurant scene within walking distance to your seat
Family Sentiment: Is the area safe and entertaining for kids and those with kids?
Here are all 14 ACC pregame destinations, ranked.
14. Wake Forest
Located in the heart of the Carolinas, Wake Forest had been known strictly as a basketball school in recent years. That's changed recently with the Demon Deacons coming off an 11-3 campaign, but old habits die hard and there's not much of a gameday tradition on Saturdays in Winston-Salem.
There's very little around Truist Field and the tailgating scene is subdued, though we'll see if that changes if Wake Forest can keep it up and contend for another conference championship in 2022.
13. Duke
There's only one reason Duke scored higher than Wake Forest – this is a great family atmosphere and an opportunity to walk the storied campus with the whole crew. There is perhaps no greater disparity in the nation between football and basketball programs than what we see in Durham, where students camp out for months to score basketball tickets but don't match the energy on fall Saturdays.
12. Georgia Tech
The Yellow Jackets score high on surrounding entertainment, with downtown Atlanta at fans' disposal on gamedays. There are hundreds of solid food and drink options close to Bobby Dodd Stadium, which features a lovely backdrop of the skyline.
Elsewhere, there's not much of a big college gameday atmosphere to speak of. The team isn't competitive, the traffic can be a nightmare any time of day and there's very little open space to fire up the grill and toss a football before kickoff.
11. Miami
This will probably ruffle some feathers in Coral Gables, but the Hurricanes scored low on family atmosphere and entertainment near the stadium. We know Miami students know how to party, and the tailgating is a solid scene. But it's a pro stadium and the sun can be downright relentless depending on the time of year.
The stadium isn't conveniently located for students as it's roughly 20 miles from campus, which can easily turn into a 45-minute drive or longer. This is not an indictment on the fanbase, rather the circumstances they've been dealt when it comes to the gameday experience.
---
RELATED: Best Big 12 Football Stadium Pregame Destinations
---
10. Virginia
Located in Charlottesville with several major highways surrounding the place, Scott Stadium provides the chance for a scenic low-key drive on gamedays and an overall pleasant experience.
The small-town feel means there's not a lot around in terms of food and drink options for gameday. The tailgating scene isn't terrible with some nice green areas to toss a few back before the game, but it really doesn't stand out as special or unique in any way.
9. Boston College
Alumni Stadium rests on the outskirts of Boston proper, from which getting to campus on gamedays isn't always a straightforward venture. There's not a massive party scene for fall Saturdays, but it's a scenic campus with a solid family atmosphere and several surrounding museums and activities to entertain little ones for the weekend.
But in a town that lives and dies with its professional teams, an uninspiring college football team just isn't moving the meter enough to create a memorable pregame experience in 2022.
8. Syracuse
The Orange enjoy the benefits of beautiful fall New York weather and a football-crazy region, where JMA Wireless Dome looms large for Syracuse fans. The options for pregame dining and drinking are relatively abundant, and the environment is usually family-friendly.
There's nothing bad to say about the pregame experience at Syracuse, but there's nothing that blows your socks off to take it from a middle-of-the-road pregame atmosphere to an elite destination.
7. Pittsburgh
Pitt scored very high on location, as Acrisure Stadium (formerly Heinz Field) is conveniently located with solid infrastructure for those making the trip on Saturdays. It overlooks the Ohio River and benefits from the surrounding metro area, where finding a barstool or place to grab a bite isn't a problem.
There's not necessarily a raucous tailgating scene in the traditional sense, but the fanbase is passionate and all involved should be feeling good when they head into the stadium for kickoff. Fielding a highly-competitive team under Pat Narduzzi in recent years hasn't hurt, either.
---
RELATED: College Football Week 0 Betting Lines And Point Spreads
---
6. Virginia Tech
The team has fallen on some hard times in recent years, but enthusiasm for Hokies football remains extremely high. Virginia Tech scored big points for the tailgating scene and surrounding entertainment. The students and alumni definitely know how to party, and it's one of those schools where gameday traditions and unique twists are everywhere. This is simply an excellent, traditional fall atmosphere with one of the most passionate fanbases in the country.
5. North Carolina
The Tar Heels are in this position for the overall experience. There's not one element that stands out as the best in conference, but there's very little to complain about. Chapel Hill knows how to get down for a big-game atmosphere whether it's football or basketball season, with one of the most scenic campuses in the country.
You're probably not gonna see a lot of keg stands or shot skis from the crowd, but those aren't the only factors we've considered for this list. The location is strong, there's a family atmosphere and the hard-partying crews are still out there and generally very welcoming.
4. Louisville
Cardinal Stadium tops our location category in conference, with major roadways everywhere heading into downtown Louisville. It's a quick trip from several major locations like Cincinnati, Indianapolis and Nashville, and you get the benefits of a downtown atmosphere that's far more manageable than most big cities.
The students are sports-crazed and the football team has had plenty of success in recent years and there's a lot going on around the stadium. It's still a fine family atmosphere, but the location and vibes are immaculate with the Cardinals the biggest show in town every Saturday.
3. North Carolina State
The real ones know that North Carolina State might be the most underrated tailgating venue in the country. Raleigh is a BBQ town and they do it big every Saturday whether it's been a good year or not.
Southern hospitality is alive and well at all the surrounding parties and tailgates, making this one of the better family environments in conference. It's not the first school that comes to mind when thinking of the biggest Saturday ragers, but they do it right in Raleigh.
---
RELATED: Best SEC Football Stadium Pregame Experiences
---
2. Florida State
Often voted as the top party school in the nation, the Florida State fanbase has quite a reputation. And the Seminoles try their hardest to live up to it every Saturday in Tallahassee, where the scenes are absolutely ridiculous when Florida State is in contention for a conference title or more.
Doak Stadium is a classic spot for college football and not difficult to get to. The only area where Florida State loses points is family atmosphere, as you'll see and hear things not meant for kids' ears in what equates to one of the biggest parties in the world every fall Saturday. The sunshine and 80-degree fall temps are just an added bonus.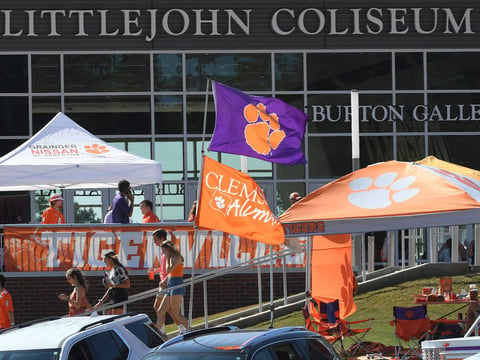 1. Clemson
It's no surprise to see the Tigers atop the list. They've been atop the conference in every other regard for much of the past decade, winning six consecutive conference titles before Pitt snapped the streak in 2021.
That level of success means thousands of alumni making the trek from across the country each week, joining up with an enthusiastic student body in a sea of orange and purple tents that stretch as far as the eyes can see. From the party scene to the family vibes and on-field success, nothing in the ACC beats a fall Saturday at Memorial Stadium.
About the Author

Handicapper Dan Kilbridge writes about college football, MLB and other sports for Bookies.com after spending three years covering Tiger Woods' comeback and the PGA for Golfweek.
Our trusted sports betting partners bring you safe and fun playing experiences