Ranking The Best Big Ten Football Stadium Pregame Experiences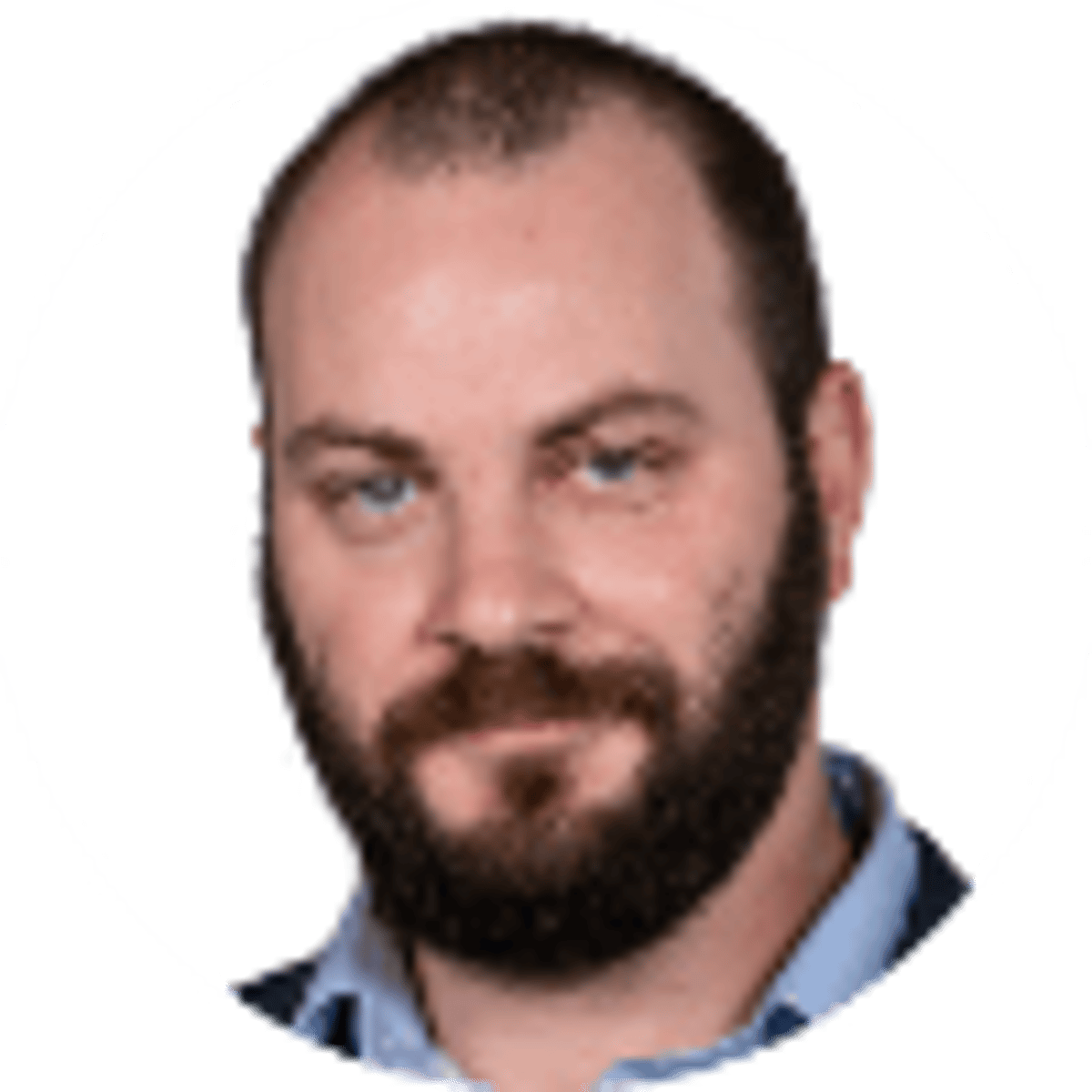 By Dan Kilbridge | 10 mins
When it comes to pregame experience, nothing beats college football. The tailgating and build-up is more important than the actual games in some towns, and everyone wants bragging rights as the top partiers in conference.
These tailgating and pregame traditions/rituals become engrained in the campus and town itself, showing off for visiting fans and setting the tone on a beautiful day for football. Nothing says fall in the Midwest like a few cold drinks and good times as another Big Ten season kicks off. And that now includes a little college football betting, with wagering legal in many of the states that contain Big Ten schools.
The conference boasts some of the biggest stadiums and best pregame experiences in the entire country, though some deliver more than others in terms of the overall vibes.
Bookies.com has complied a rankings list for every Big Ten school in terms of college football pregame experience. The rankings were assigned from an algorithm based on multiple factors, including:
Location: Close to the action, accessible to fans
Tailgating: The ability to park and enjoy a crisp fall day with a beverage and grill
Entertainment Around Stadium: A vibrant bar and restaurant scene within walking distance to your seat
Family Sentiment: Is the area safe and entertaining for kids and those with kids?
Best Big Ten Football Stadiums To Visit By Pregame Experience
Here are all the Big Ten football stadium pregame destinations, ranked.
---
RELATED: College Football Week 0 Betting Lines And Point Spreads
---
14. Rutgers
Rutgers ranks near or at the bottom in most pregame categories, including nearby entertainment. The campus bars are located across the Raritan River, at least a 30-minute walk from Shi Stadium. The team isn't any good and traffic can get out of hand in the area. Those looking for a full Big Ten experience are more than welcome to skip Shi Stadium in Piscataway.
13. Maryland
Another conference newcomer, the Terps suffer from many of the same shortcomings as Rutgers. Out-of-towners will be fighting D.C. traffic, the stadium itself feels sterile and uninviting and there's not much of a party scene to speak of. It's a long walk to any notable bars or restaurants and the environment seems to suffer from its surroundings – with so much going on throughout the D.C. area at all times, Terrapins football will always have a tough time making a splash and drawing big crowds.
12. Purdue
With apologies to the Boilermakers, West Lafayette is not a great Big Ten town. It's a rural setting without much small-town charm, in the middle of nowhere between Chicago and Indianapolis. A few local watering holes like Harry's Chocolate Shop are fun for the night, but otherwise you're looking at a lot of chains and fast food joints. Ross-Ade Stadium is dead when the team isn't competitive and nobody will write home saying the tailgating experience is anything special.
11. Illinois
Again, Champaign just isn't a great college town. There's little flavor or enthusiasm to speak of. Memorial Stadium is actually a great venue to watch a ball game, with strong sightlines and a well-designed exterior. But the student section is known to disappear for halves – or even weeks – at a time, and there've been very few big matchups to get excited about in recent years.
Tailgating isn't a big spectacle to say the least. However, there is one can't miss destination – The Apple Dumpling, about six miles northeast of the stadium, is a small Amish restaurant with a scratch kitchen featuring some of the best fried chicken, noodles and biscuits you'll ever have.
And while Illinois sports betting law permits betting on college sports, you can't wager on Illinois-based teams.
10. Northwestern
There's no place in the Big Ten like Ryan Field. It ranks first for family sentiment as you'll generally never have to worry about loud, obnoxious drunks or anything resembling a raucous pregame party. The stadium only holds about 45,000 people and almost feels more like a really nice high school field for a perennial state champion.
Kickoff is usually at 11 a.m. local time, meaning it's more of a coffee and donuts atmosphere for pregame. There's almost nowhere to tailgate around the stadium, with fans scattered about various grass lots across the street. It's a nice, friendly place to catch a ball game, and there's actually a few decent restaurants and bars within walking distance. But the pregame experience just doesn't move the needle.
9. Indiana
Bloomington is actually one of the best college towns in the Midwest, with bars open until 3 a.m. and a healthy social scene amid a vibrant student body. The problem is it doesn't usually translate to the pregame experience at Memorial Stadium.
The Indiana football experience is really more about the after-party. The concrete physical structure isn't anything to write home about and the team isn't competitive enough to bring the people out in droves. Extra points on the family sentiment side for a small youth field located just behind the South End zone, where kids often run amok tackling each other all afternoon.
---
RELATED: Notre Dame To Join A Conference Odds
---
8. Michigan
The Big House is often listed as one of the best stadiums and gameday experiences in the country, which it certainly can be at times. But there are a lot of logistical headaches that can put a damper on the experience. Ann Arbor is a top-tier college town, without question, featuring countless bars, restaurants, museums, concert halls and overall culture.
The tailgating scene right outside the stadium is usually strong, it just takes a while to get there – parking spots are not easy to secure and one can find themselves sitting in traffic on Main Street rather than partaking in the pregame festivities. It's also quite a long walk to various campus bars. But, when the Wolverines are competitive, there's no doubt this is a great college football atmosphere on the whole.
7. Michigan State
The Michigan State student body takes tailgating as seriously as any fanbase in the Big Ten. Shots are generally being poured around campus by 6 a.m. and the party atmosphere throughout East Lansing is as good as it gets for late afternoon and night games at Spartan Stadium.
One issue is that much of the action takes place further away from the Stadium, near student housing, as prime tailgating real estate can be hard to find. The infrastructure could use work and the stadium – while efficient – trends toward the generic side. But there's plenty of lively bars a quick walk away and the enthusiasm/partying around town on gameday is second to none.
And thanks to Michigan sports betting law, you can bet on in-state teams legally on betting apps.
6. Minnesota
Minnesota scores massive points for its entertainment around the Stadium – there's a TopGolf Swing Suite across the street and hundreds of bars and restaurants within walking distance in downtown Minneapolis. Stadiums so close to the city aren't always the best for traditional tailgating, but the Minnesota faithful get it done and have one of the most desirable locations in the entire conference.
The fans are much friendlier than average, and overall Minnesota checks a lot of boxes to provide one of the more unique pregame experiences in the Big Ten – not to mention, the Gophers have had plenty to cheer about in recent years.
5. Nebraska
Memorial Stadium in Lincoln is one of the most historic venues in all of college football. Opened in 1923, The Cornhuskers have won five national championships playing their home games here and small traditions like the red balloons add up to a surreal afternoon for any college football fan. The pregame atmosphere is measured but enjoyable – fans tend to be very inviting to visitors and prefer to sip a few Lite beers rather than rip Jell-O shots all day.
The program still feels relevant even when its not, and Lincoln is a solid town with good local options in walking distance. It's not the craziest party, or the most modern setting, but it's an extremely memorable trip and enjoyable for many different reasons. Hitting Misty's Steakhouse less than a half mile from the Stadium is also a must.
4. Penn State
How does one measure the desirability of a location? Beaver Stadium isn't located anywhere good or convenient by most standards – the campus is in the middle of nowhere and the nearest major airport is hours away. But as far as locations for college football vibes go, Penn State is hard to beat. It's a cult-like environment that consumes visitors in wide-open tailgating spaces, with the 106,000-capacity Beaver Stadium looming like a religious moment.
When the Nittany Lions are good, it's one of the most electric environments in all of sports. The party continues regardless of the team's record, as students sleep and breathe Penn State football. There is no other place like it, a remote escape for an unforgettable pregame atmosphere where football is always at the center. By the way, there are also no restrictions on Pennsylvania sports betting regarding wagering on college action.
3. Iowa
Iowa is a meat and potatoes campus with an unassuming student body. The Hawkeyes are here to party and you're welcome to join for the afternoon. Kinnick Stadium is right on campus and easy to get to, and Iowa City offers a ton of nearby bars and entertainment.
The on-site tailgating scene is always great and the bleachers-style stadium creates an intimate environment. The Hawkeyes are almost always playing important games late in the season, and it's very hard to find fault with any aspect of the Iowa pregame experience.
2. Wisconsin
Often voted among the best college towns in America, Madison never fails to deliver. The capitol city is jam-packed with entertainment from the divey-est college pubs to fine dining and everything in between. Scenic water views and an electric downtown somehow match well with the gameday insanity, which grabs your attention the minute you step foot on campus.
Student housing lines the streets leading up to Camp Randall, and they're usually overflowing with tailgaters basking in the glow of another kickoff. It's not always the most family-friendly, but the Badgers faithful are here to party their faces off every Saturday. The Stadium is overwhelming and fans are locked in all day. This is simply an indulgent pregame experience in every possible way, one that absolutely shouldn't be missed.
---
RELATED: NFL Week 2 Moneylines, Point Spreads And Totals
---
1. Ohio State
Gameday at the horseshoe feels like a pro environment for all the right reasons. There's massive infrastructure surrounding the Horseshoe and tons of room for grilling, tailgating, etc. The Buckeyes fanbase needs no introduction and doesn't skip on anything when it comes to food and drinks.
The town of Columbus is also one of the best in the Midwest, with a vibrant arts scene and unlimited offerings for visiting fans. It's easy to be skeptical and Ohio State fans aren't the most friendly in general, but the gameday experience leaves you in awe of the scale of the operation. From the history to the passion to the endless surrounding entertainment, Columbus tops our list of Big Ten pregame experiences.
In-article images (with the exception of the graphic toward the top of the story) are via PA/Alamy.
About the Author

Handicapper Dan Kilbridge writes about college football, MLB and other sports for Bookies.com after spending three years covering Tiger Woods' comeback and the PGA for Golfweek.
Our trusted sports betting partners bring you safe and fun playing experiences