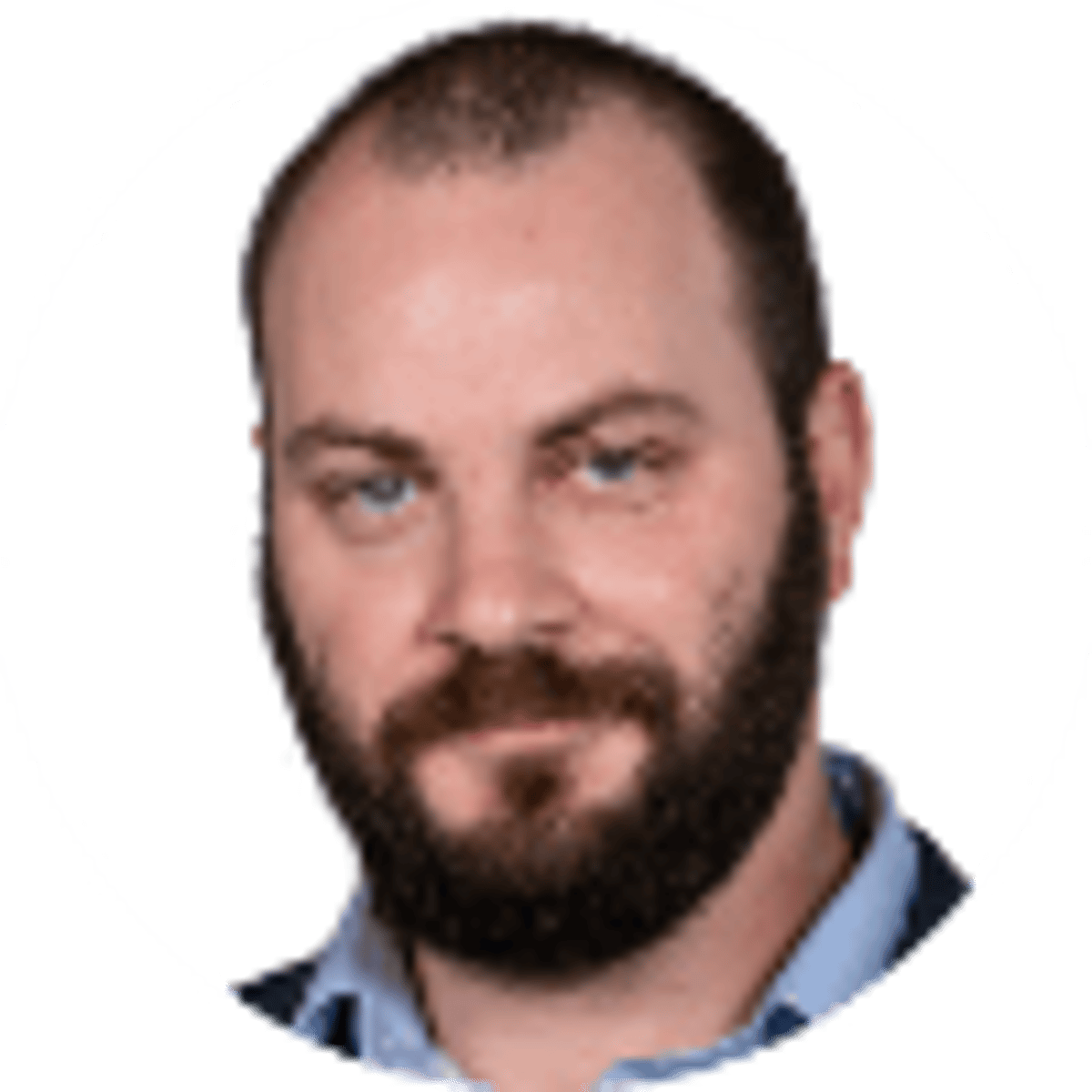 By Dan Kilbridge | | 5 mins
CFP Rankings Unchanged But Ohio State New Betting Favorite
6
PLAYERS REDEEMED TODAY!
The top six in the College Football Playoff rankings stays the same, but the college football betting picture still looks a whole lot different with Alabama quarterback Tua Tagovailoa done for the season. The Crimson Tide remain at No. 5 after a blowout win over Mississippi State, but their National Championship chances took a serious hit as soon as Tagovailoa went down with an injury . And with two weeks left in the regular season, the CFP rankings and national title picture are still totally up for grabs.
College Football Playoff Rankings & Title Odds
| Team | Current Odds | Odds Rank |
| --- | --- | --- |
| 1. LSU | +250 | 3 |
| 2. Ohio State | +200 | 1 |
| 3. Clemson | +225 | 2 |
| 4. Georgia | +900 | 4 |
| 5. Alabama | +2000 | 5 |
| 6. Oregon | +4000 | 7 |
| 7. Utah | +5000 | 8 |
| 8. Penn State | +6600 | 9 |
| 9. Oklahoma | +2200 | 6 |
| 10. Minnesota | +50000 | T-10 |
| 11. Florida | N/A | N/A |
| 12. Wisconsin | +50000 | T-10 |
| 13. Michigan | +50000 | T-10 |
| 14. Baylor | +50000 | T-10 |
| 15. Auburn | N/A | N/A |
| 16. Notre Dame | N/A | N/A |
All odds via DraftKings are current as of publication but subject to change. You can check out and compare the latest NCAA football futures here.
Why Don't Title Odds Match CFP Rankings?
As we'll note every week, it's not the CFP committee's job to forecast future performance. These members are basing the rankings solely off what teams have done to this point. That's why Alabama stayed at No. 5 even after Tagovailoa went down with injury.
Their chances of making a statement by winning big against Auburn in the season finale aren't as good with Mac Jones at quarterback. That's why their national championship odds dipped to +2000.
With these key differences in mind, here's where we think the value is coming off the CFP rankings entering Week 12.
3 CFP Rankings 2019 Betting Tips
1. Underrated Utes: Utah scored one of its most convincing wins of the season with a dominant 49-3 showing over UCLA. It didn't help them in the CFP rankings, as they stay at No. 7. Yet they have the eighth-best odds to win the national championship, indicating some value there. If one or two top teams are upset in the next month and Utah beats Oregon in the Pac 12 Championship, the Utes might sneak in. We're just saying it's not impossible.

November 1️⃣9️⃣ #CFBPlayoff Selection Committee Rankings:

4️⃣. Georgia // @GeorgiaFootball pic.twitter.com/FhYvZaj5hC

— College Football Playoff (@CFBPlayoff) November 20, 2019

2. Dawg Days: Georgia stayed at No. 4 in the CFP rankings but saw its national title odds drop from +1200 to +900. Again, that goes back to the Tagovailoa injury. With the former Heisman candidate sidelined, it's much harder to see the Crimson Tide surpassing Georgia. And if the Bulldogs beat LSU in the SEC title game, they're in the CFP no questions asked. Not a terrible long shot bet.
3. Buckeyes Boost: Ohio State became the betting favorite to win the national title for the first time this week, with their odds going down to +200. But, even at No. 2 in the rankings, there is a scenario where the Buckeyes might miss out on the CFP.

If OSU falls to in the Big Ten title game against Minnesota, and Georgia wins the SEC, an argument can be made for placing a one-loss Gophers team ahead of a one-loss OSU team. Not to mention the Buckeyes still have to play Penn State and Michigan to finish the regular season. OSU looks great, but +200 odds aren't ideal with so much football left.
New Year's Six Games
CFP Semifinals: The semifinals are split between the Fiesta Bowl and Peach Bowl this year.
Sugar Bowl: The Sugar Bowl gets the best SEC and Big 12 teams not in the playoff.
Rose Bowl: Like the Sugar Bowl, conference tie-ins rule this game, which will pit the best Big Ten and Pac-12 teams not in the playoff.
Orange Bowl: The ACC will be represented, and then the bowl picks from SEC, Big Ten or Notre Dame.
Cotton Bowl: No conference tie-ins, so two at-large teams, likely including the best of the Group of Five.
---
RELATED: Heisman Watch Betting Odds & How the Next Games Could Impact Them
---
CFP Championship History
Inaugurated in 2014 to replace the Bowl Championship Series, the CFP uses a 13-member committee to determine the four teams that will play in two national semifinals, which feed into the championship game. The semifinals are rotated among six top bowls, with the other four games receiving marquee matchups when not part of the CFP.
For the 2019-20 season, the semifinals are the Peach and Fiesta Bowls, with the national championship slated for New Orleans on Jan. 13. Getting there is a season-long chase, not just for teams, but also for bettors, who watch odds fluctuate from week to week and try to judge which four teams will hear their names called by the committee on selection day.
Recent CFP Champions
| Season | Winner | Loser | Line |
| --- | --- | --- | --- |
| 2018 | Clemson | Alabama | +170 |
About the Author

Handicapper Dan Kilbridge writes about college football, MLB and other sports for Bookies.com after spending three years covering Tiger Woods' comeback and the PGA for Golfweek.