College Football DFS Week 1 Thursday Picks For FanDuel & DraftKings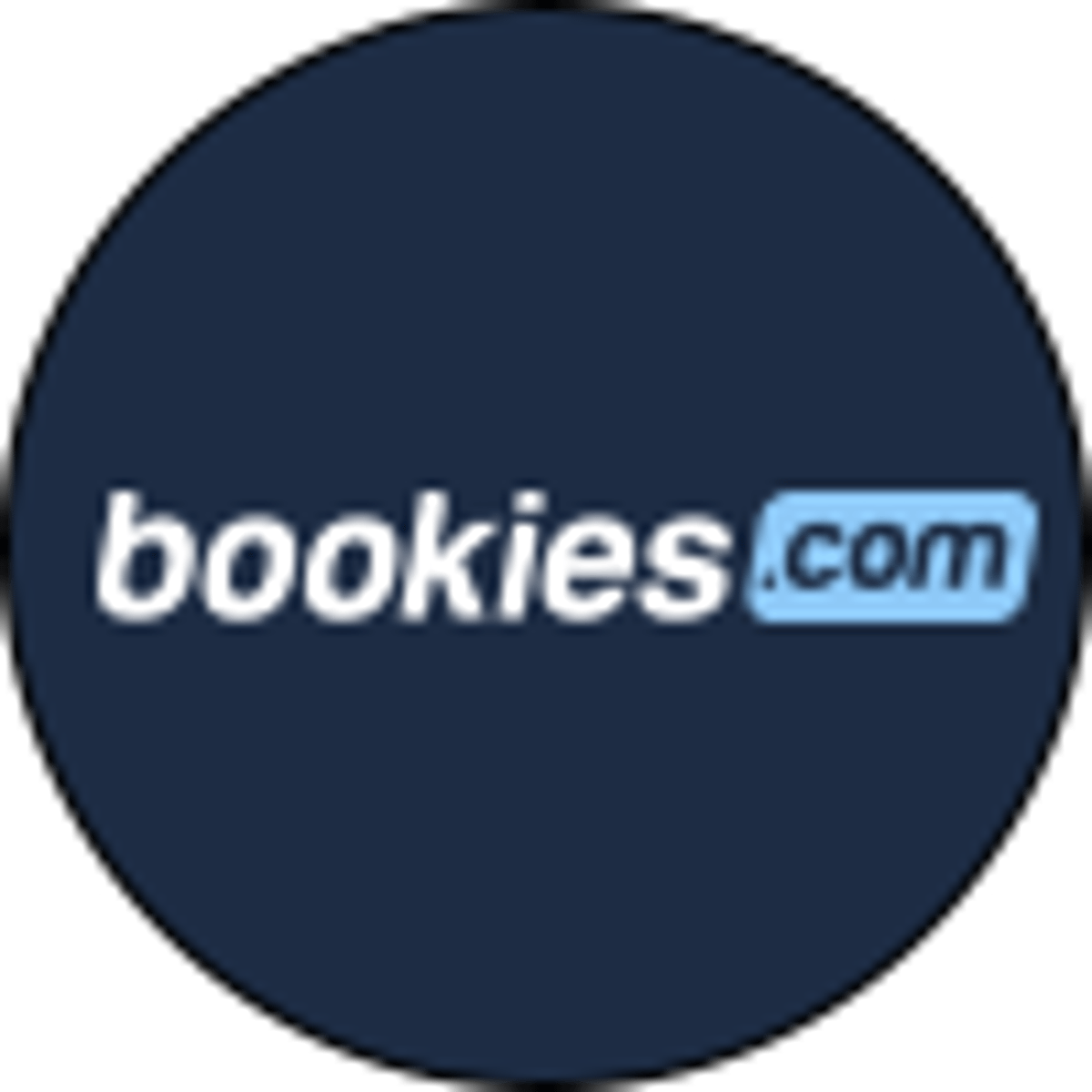 By Bookies.com | | 12 mins
The College Football season is officially underway and we have a fun Thursday daily fantasy slate on both FanDuel and DraftKings. There's a solid difference between the two slates, and a different strategy is needed depending on where you are playing. Let's dive into the top college football DFS plays for Thursday, Sept. 1.
Reach out on Twitter @CFBVarney with any questions!
---
RELATED: College Football Week 1 Odds, Picks And Predictions
---
Thursday CFB DFS FanDuel Slate
Central Michigan @ Oklahoma Slate (-21.5) - 59.5
West Virginia @ Pittsburgh (-7.5) - 50.5
Ball State @ Tennessee (-35.5) - 68.5
South Carolina State @ UCF - N/A
Louisiana Tech @ Missouri (-19.5) - 60.5
Penn State (-3.5) @ Purdue - 53.5
New Mexico State @ Minnesota (-36.5) - 52.5
Thursday CFB DFS DraftKings Slate
Ball State @ Tennessee (-35.5) - 68.5
Central Michigan @ Oklahoma Slate (-21.5) - 59.5
West Virginia @ Pittsburgh (-7.5) - 50.5
South Carolina State @ UCF - N/A
Virginia Military Institute @ Wake Forest - N/A
Louisiana Tech @ Missouri (-19.5) - 60.5
Penn State (-3.5) @ Purdue - 53.5
Eastern Illinois @ Northern Illinois - N/A
New Mexico State @ Minnesota (-36.5) - 52.5
Northern Arizona @ Arizona State - N/A
Cal Poly @ Fresno State - N/A

CFB DFS Week 1 Quarterbacks
Hendon Hooker - Tennessee - FD $11,500 DK $8,900
Depending on whether you're playing CFB DFS on FanDuel or DraftKings, the slate is much different this Thursday. FanDuel has a far more predictable slate, with 4-5 teams on DraftKings being complete unknowns heading into Week 1.
Tennessee QB Hendon Hooker is the top QB available, and his price is indicative. In 2021, Hooker posted 30+ fantasy points in five of his first seven starts. The two below-average games came against Florida and Pittsburgh, who could at least compete defensively.
Tennessee opens up the season against a Ball State Cardinals team they're favored over by 35.5 points. It's unlikely we see Hooker for a full four quarters, however, I don't think he gets pulled until Tennessee is around 50 points. That gives Hooker plenty of time to secure QB1 and one of the best CFB DFS picks on the slate.
Spencer Sanders - Oklahoma State - FD $10,000 DK $7,800
If you played CFB DFS last season, you might be scared away from OKST QB Spencer Sanders. He entered the 2021 season as one of the Heisman favorites, and the country knew by week 2 that was a mistake. With that being said, the upside Sanders has is immense.
Sanders has looked like a different QB in camp, according to coaches. If true, we're looking at a guy who can throw for 400 and run for 150 against Central Michigan. CMU is a solid team, but they're built to slow down the run and have a below-average defense.
In tournaments, Sanders is my favorite QB on the slate. He brings a ton of upside and the built-in lower ownership % with how many he hurt last season. Expect Sanders to be left in the game if he has found a rhythm, as the coaching staff will want him to get a massive game under his belt for confidence. I will have much more Sanders than the field on both FanDuel and DraftKings.
Brady Cook - Missouri - FD $9,000 DK $7,900
Don't expect anything flashy from Mizzou QB Brady Cook. He doesn't have a superstar set of weapons and the Tigers coaching staff will run the ball 20 or so times in a game they hold the lead. However, Cook is a solid QB and the Tigers are implied to score 40 points against a porous Louisiana Tech defense.
In cash games, I don't mind spending down at QB with Cook. I expect him to throw/run for 3+ touchdowns and the upside for more is there. In college football DFS, you need money to spend on weapons and Cook gives you just that. Great option at S-Flex in GPP's as well. At QB, Cook is one of the safer CFB DFS picks for Thursday night.
DK Only - Jake Haener (FRES), Emory Jones (ASU)
Also Consider - John Rhys Plumlee (UCF), Tanner Morgan (MINN), Kedon Slovis (PITT)
CFB DFS Week 1 Running Backs
Trey Potts - Minnesota - FD $8,500 DK $5,400
The Minnesota Golden Gophers have one of the best RBs in the nation in Mohamed Ibrahim, but he's extremely expensive and there is no reason to wear him down in week 1 when favored by 38 points. Instead, I will pivot my Gophers backfield ownership to Trey Potts. While Ibrahim is the guy with records and the reputation, this is going to be more of a tandem than people expect.
Potts is explosive and he showed that with 120+ yards in three straight games with a combined five touchdowns in 2021. Potts is going to score at least once in this game and I would not be surprised if he has a monster outing while Ibrahim rests after his 1 or 2 scores. If you think Minnesota lets both backs rest after the first half, Zach Evans is worth taking a flier on. He will be the starter in two years after Ibrahim and Potts depart.
Lew Nichols III - CMU - FD $10,200 DK $7,000
While Central Michigan will likely get handily beat by Oklahoma State, the line is 21.5 points and Lew Nichols is the entire CMU offense. The Oklahoma State defense was slightly above average in 2021, but they lost many of their returning starters and Nichols will find some holes to exploit.
Nichols didn't fall below 29 fantasy points in any of his last seven games in 2021, eclipsing 40 twice. He's not only one of the more explosive and leaned-on backs in CFB, but he's also an excellent receiving back. I expect the ownership on Nichols to be lower than usual as most don't want to target an RB on a team expected to get blown out. That thought process is typically correct, but Nichols could touch the ball 35+ times in this game if things go perfectly.
Elijah Young - Missouri - FD $5,800 DK $5,800
I would stay away from playing both Brady Cook and Elijah Young, but I would play one or the other. The Missouri Tigers are going to have a solid game offensively and we have an idea of where that production will come from. On the ground, it looks like Young should see at least 75% of the volume.
I anticipate 15 or so carries at a minimum for Young, and he's priced fairly on both FanDuel and DraftKings. If you're going elsewhere at QB, Young is a rock-solid option at RB on a slate without too many easy plays at the position.
Daniyel Ngata - Arizona State - DK $4,900
The Arizona State backfield is dynamic, offering two explosive backs in Xazavian Valladay and Daniyel Ngata. If the prices were identical, Valladay would be my back of choice. With that said, the prices are nowhere near close with Ngata nearly $2k cheaper on DraftKings. The share is expected to be split around 50/50, and Ngata has the ability to score any time he touches the ball.
Ngata is too cheap. The Sun Devils will have no interest in banging up Zalladay, who's dealt with leg injuries in the past. Instead, expect Ngata to put up 15+ fantasy points with ease against a Northern Arizona defense that won't be able to stop much.
DK Only - Jordan Mims (FRES), Harrison Waylee (NIU)
Also Consider - Isaiah Bowser (UCF), Jabari Small (TENN), Dominic Richardson (CMU), Keyvone Lee (PSU), Vincent Davis (PITT)
CFB DFS Week 1 Wide Receivers
Cedric Tillman - Tennessee - FD $9,800 DK $8,500
While we likely won't get the full potential of the Hooker/Tillman mini-stack, we should get enough of one to suffice for a smaller slate here in this game. The Vols should score at will and Tillman will find the end zone at least once, if not two or three times. Tillman put up nearly 600 yards and seven touchdowns in the last four games of 2021.
Without a ton of super-expensive wide receivers on the slate, Tillman is a gem in cash games. We know what we will get, though I am not sure the upside is there for four quarters of dominance. In GPP's, let's look elsewhere.
Ryan O'Keefe - UCF - FD $8,700 DK $7,600
We didn't touch on John Rhys Plumlee at QB, but he's a good option. He's a versatile monster of a signal caller that can realistically run for 200 or throw for 300 yards. He might not have an accurate arm, but he's great at passing short and using his rushing threat to keep holes open in the passing game.
O'Keefe is the sole WR1 in this offense this season and he fits the play style of JR Plumlee perfectly. Expect tons of short routes that let O'Keefe use his best tool - YAC. Like Tillman, we might not get four quarters here, but the production will be huge while it lasts. I prefer O'Keefe to Tillman in tournaments.
Smoke Harris - Louisiana Tech - FD $7,800 DK $5,500
Smoke Harris could be playing at most colleges in the country, and there's a reason he held close to a 40% target share a season ago. I expect that number to sit around 40% this season as he's only a year better and the offense lost a couple weapons.
Look for Harris to see 12+ targets in this game as the Louisiana Tech Bulldogs play from behind. I am a fan in all formats on both FanDuel and DraftKings.
DK Only - Jalen Cropper (FRES), A.T. Perry (WF), Cole Tucker (NIU)
Also Consider - Luther Burden (MIZZ), Brennan Presley (OKST), Sam James (WVU)
About the Author
Bookies.com is your No. 1 destination for all things sports betting. It brings you the best sportsbook reviews and promo codes from the biggest names in the sports gambling industry, including Caesars Sportsbook, BetMGM, DraftKings, FanDuel and more. Check in with Bookies.com for the latest betting offers and picks across the NBA, NFL, MLB, NHL, golf, UFC and more.
Our trusted sports betting partners bring you safe and fun playing experiences