Sportsbooks Prepare for Boost from Return of Big Ten Football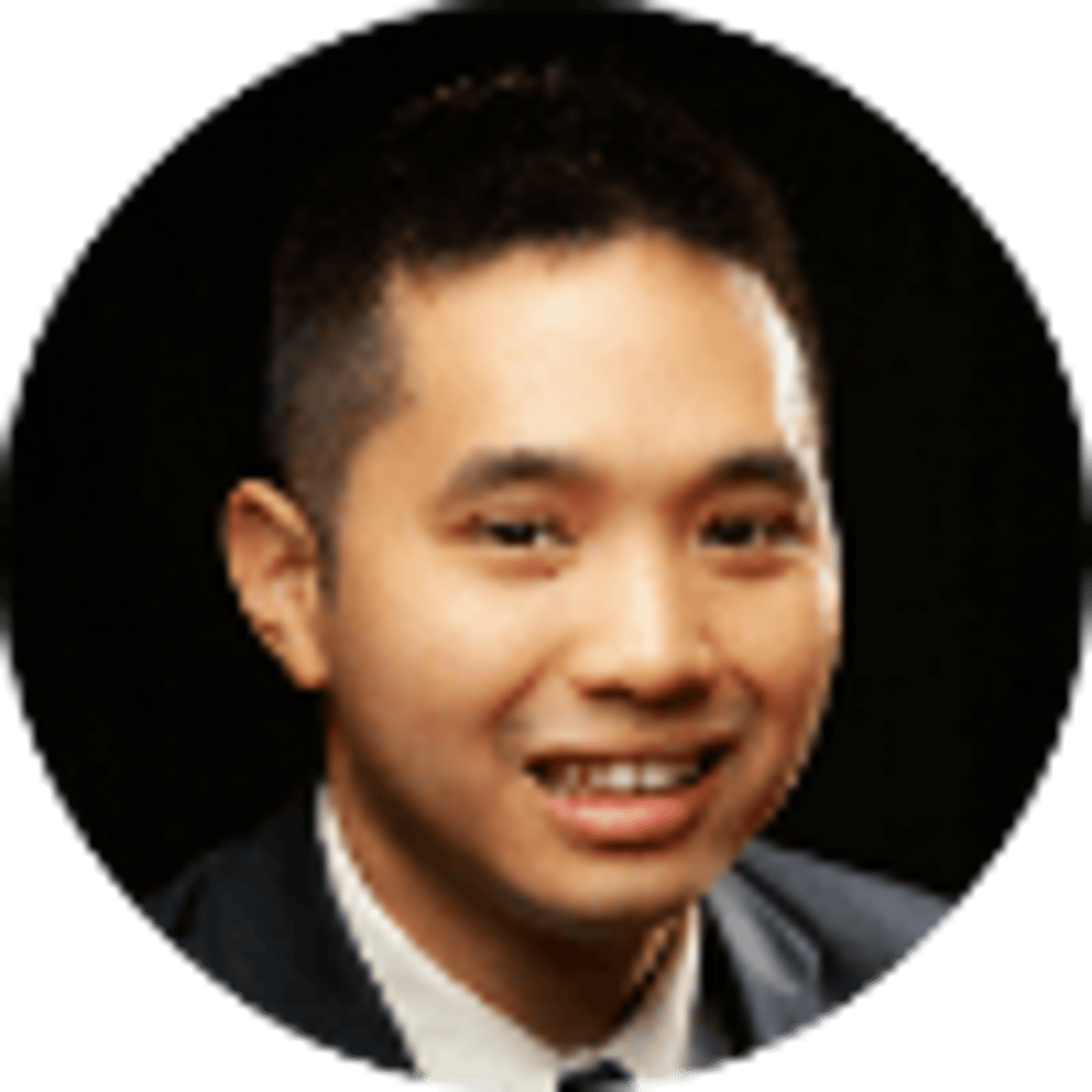 By Bryce Derouin | 6 mins
The gradual return of sports has resulted in incremental monthly gains for sportsbooks across the country. And with Big Ten football set to start its season on Oct. 24, books are prepared to take on more action as one of the Power Five conferences makes a return in college football.
"The Big Ten has always been a major part of college football," Johnny Avello, DraftKings' head of sportsbook, said. "From Ohio State, all the way down to teams like Penn State, Michigan and Michigan State, those teams draw a lot of money just in sports in general. It's great to have them come back into the fold. To have them back will be a big part of Saturdays, and whatever other day they plan to play."
---
CHECK OUT: Expert College Football Picks Every Week Of The Season
---
The Big Ten's return will likely continue the trend of increased sports handle at books across the country, especially those in Midwest states such as Indiana, Illinois and Iowa. Those three states saw substantial sports betting increases from July to August as the NBA and MLB seasons were in full swing.
Indiana's sportsbooks had a handle of $169 million in August, up 138% from July, while Illinois' sports handle was up to $140 million in August compared to $52.5 million — an increase of 165%. In Iowa, sportsbooks handled a total amount of $50.3 million in August, which was a 119.7% increase from the $22.9 million in July.
The states have yet to release their September reports, but with the NFL and college football seasons returning big increases in sports handles and revenue are expected. Those numbers will also likely continue to climb into October and November with the return of the major college football programs within their respective states.
SEC, Big Ten Bring Action
Major conferences gradually rolling out the start of their seasons has allowed sportsbooks to track the amount of action each league is bringing in. The SEC began its season on Sept. 26, and, according to Avello, the conference has had a marked impact on bettors looking to wager on games.
"When you talk about the two major conferences who draw the most money, it's the Big Ten and SEC," Avello said. "On Saturdays we have those matchups with the SEC where they play each other, and it's been very successful as far as people wagering on them. The Big Ten is going to be really similar to that.
"Everybody likes to bet on Ohio State, and everyone likes to bet against Rutgers."
At DraftKings, Ohio State currently has the second-best college football future odds to win the national title at +250, trailing Clemson at +200. Penn State is another Big Ten team DraftKings projects to be in the national title hunt, with the sportsbook giving Penn State the sixth-best odds to win it all at +2800. The Buckeyes are the overwhelming favorites to win the conference title at -400, with Penn State in second at +500.
Ohio State's return to the college football betting landscape presents oddsmakers with the unique challenge of setting large point spreads in games where the team is heavily favored. It's similar to what Avello notices with traditional national power Alabama in the SEC.
"Alabama continues to be a big number, not as big as it might be against some other teams that aren't in conference. They play some pretty weak teams in the regular season," Avello said. "They'll be big favorites of high 20s and 17-18 against a decent team. Not much has changed with them, but that's expected and that's what people bet on every week. They bet on Alabama to cover the point spread every week. And we expect the same with Ohio State."
Betting on Michigan
The start of Big Ten season also coincides with another key start in a Midwest state: the potential launch of online sports betting in Michigan.
Similar to other casinos nationwide, Michigan's facilities were shut down to the coronavirus and sportsbook handles and revenues took a hit. The three major sportsbooks at MGM Grand Detroit, MotorCity Casino and Greektown Casino reopened on Aug. 5 but were limited to a 15% occupancy level.
With restrictions in place, the three sportsbooks combined to take $15 million in wagers in August, resulting in $1.97 million in revenue. But the debut of online sports betting within the state as the Big Ten plays on will provide a boost to Michigan's sports handle and revenue numbers going forward.
"If they're going to allow customers to bet on Michigan games, that's huge because people love to bet on the home team," Avello said.
Excitement High in Iowa
Fans in Iowa were able to bet on one of their major home teams with the Big 12 and Iowa State starting the college football season on Sept. 12. Now, with the Big Ten set to return, Brad Rhines, executive vice president at Prairie Meadows Casino in Iowa, said the sportsbook could see an uptick in handle and revenue with the return of the premier conference in the region.
"In general, I think the excitement level is very high," Rhines said of the Big Ten's return. "We'll see if that translates into wagers, but I feel very optimistic that it's going to enhance the experience and enhance the offerings at the sportsbook.
"What we've seen historically from having the book for a little over a year is that those games that are featured or televised nationally, those are the games that really garner the most attention from a betting standpoint, and I think the regionality certainly helps."
Rhines said he expects some sort of boost with Iowa fans backing the Hawkeyes once they begin their season Oct. 24 at Purdue, but said he doesn't believe bettors who would wager on their favorite team have stopped betting. Instead, he said the money has just been going on the games that have taken place.
"I do feel that since the start of college football the absence of Iowa has been acknowledged," he said. "But I think they shifted those dollars from where they would have bet on the Hawkeyes to games elsewhere. But we'll see with Iowa returning the implications of them returning, and I do think it'll be an enhancement, although I don't think it'll be a significant one because I do think people who would have bet on the Hawkeyes were betting on other games."
Slowly Getting Closer to Normal
The Big Ten's return marks another component of normalcy for sportsbooks as sports and leagues have gradually made a comeback during the coronavirus pandemic.
When the Pac-12 starts on Nov. 7, all the Power Five college football conferences will be back. Naturally, the interest in sportsbooks has increased as more sports and betting options have become available to bettors, resulting in increased betting handles and tax income for states. For the Prairie Meadows sportsbook that's been active for just over a year, sports betting has become a welcome addition to its facility.
"It's been really fulfilling, and it reassures us that having a sportsbook was definitely the right thing for the state, this property and for gaming as a whole in Iowa," Rhines said. "You can tell by the interest nationally, especially as sports betting has rolled out across various jurisdictions in the country, there is an appetite for sports betting.
"As long as it's regulated and as long there's tax income that benefits the state and revenue opportunities for the operator, it makes great sense and it's a legitimate business."
About the Author
Bryce joined Bookies.com after spending the last nine years covering high school and college sports throughout Michigan.
Our trusted sports betting partners bring you safe and fun playing experiences