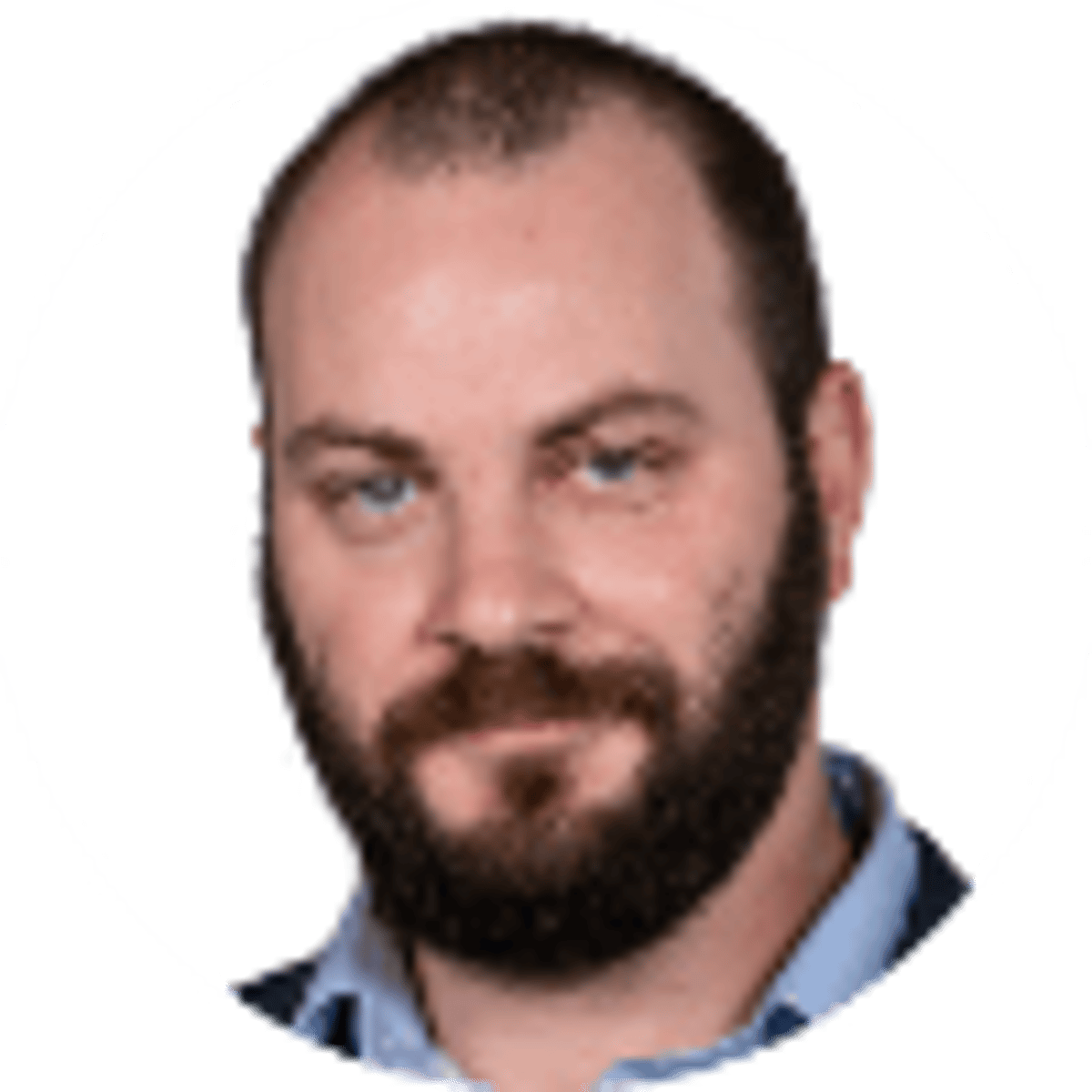 By Dan Kilbridge | | 19 mins
The Ultimate Guide to eSports Betting
William Byron grew up in NASCAR country. Like most kids raised in Charlotte, that meant fanatical interest in racing at a young age.
Kids can go outside and play tackle football or shoot hoops all day long. They most certainly can't hop in a Gen-6 car and start racing each other at 200 mph. So when Byron was 13 years old, he got into iRacing – an extremely realistic video game racing simulator.
"I was a big gamer growing up, for sure," Byron told the Charlotte Observer. "Then once iRacing came along I kind of stopped playing the other games because it didn't really intrigue me as much as iRacing. I think that's still true today. I'll play other games if I want to and I'm really bored, but part of the reason I do iRacing is I know I'm getting better for the real thing."
Competitive video game competitions - known as eSports - were already mainstream when Byron first got involved around 2010.
Now it's a billion-dollar industry, with dozens of professional leagues and more than 400 million fans worldwide. It's also the next big thing in sports gambling, expected to surpass $12 billion bet in 2020 alone.
Sportsbooks are increasingly willing to post eSports odds on competitions, and operators across the U.S. are working with regulators to fast track regulation and make eSports a betting option in more states.
More and more gamblers are moving to eSports betting ,and daily fantasy sports to take advantage of a relatively new wagering market in a sport they've followed closely for years.
The race to cash in on eSports is officially on.
Byron turned out to be a natural on the racing circuit. He competed in 683 eSports races and won 104 of them in the 2011 and 2012 iRacing seasons. His family realized the natural skillset might translate and agreed to invest in a car and an on-track racing career.
Byron is still crushing it on the eSports circuit, winning two of the first four races in the 2020 iRacing Pro Invitational series. The difference is he's now one of those NASCAR pros in a league born of necessity with on-track races shut down due to the coronavirus pandemic.
The racing career rooted in eSports took Byron to the very top of the sport, driving the Hendrick Motorsports No. 24 car that used to belong to legend Jeff Gordon en route to NASCAR Cup Series Rookie of the Year honors in 2018.
His rise perfectly illustrates the ever-blurring lines between eSports and traditional athletic competitions. The first iRacing Pro Invitational series race drew nearly a million viewers, more than any televised eSports event in history.
"Relative to what real racing costs, it's infinitely cheaper, so I think that's a huge avenue to help iRacing grow. The fact that it's affordable," Byron told the Observer. "Hopefully we can get a community of real racers going. I think the more real racers that are on here, the more it legitimizes the sport."
It also coincides with growing acceptance of legal eSports betting. The state of Nevada approved it for the first time in March 2020 and immediately began accepting wagers on the iRacing Pro Invitational series.
With professional and college sports leagues shut down, eSports wagering is moving to the forefront of the betting landscape. It didn't create the demand. It simply accelerated the timeline, forcing sportsbooks and the gambling industry as a whole to adapt and look at eSports in a new light.
Traditional sports leagues will eventually return. But the eSports betting market is finally legitimate. And there's no question it's here to stay.
How eSports Came of Age
Video games have been around for nearly 70 years, but eSports are a different deal. These are competitive tournaments or events spanning a variety of games – everything from sports to strategy to first-person shooters like Call of Duty.
Local eSports competitions began to spring up in the 1970s. A 1980 Space Invaders Championship run by Atari is believed to be the first nationwide competition, drawing 10,000 competitors. These were the pre-internet days and still strictly niche events.
That all changed in the 1990s when access to online computer games completely changed the eSports landscape. More people had access to console and PC games at this time and Nintendo regularly held tournaments with cash prizes.
Players could now communicate in real time online, which led to the current eSports landscape. Leagues like the Cyberathlete Professional League started to pop up in the late 1990s. Players started forming eSports teams to compete in large scale tournaments in games like Counter-Strike and Quake.
Similar leagues started to pop up all over the globe in the 2000s as eSports gained widespread attention. Online platforms for Sony Playstation, Microsoft Xbox and PC games allowed players to compete against each other from their own homes.
While interest in eSports was previously limited to players, viewer interest continues to explode. The 2016 League of Legends World Championship drew nearly 50,000 spectators across Chicago, Los Angeles, New York and San Francisco, with 43,000,000 viewers tuning in from home to watch that eSports match.
Top players are now paid six-figure salaries and can earn much more with eSports tournament winnings from massive prize pools. And the platform Twitch allows fans to watch and communicate with their favorite eSports athletes while they're competing or just playing for fun/practice.
It all aligns perfectly with a general consumer trend toward a la carte viewing instead of standard programming, putting eSports and eSports betting in great position from a viewership standpoint in the years to come.
Who Watches eSports?
Professional sports leagues like Major League Baseball have been trying to capture a younger demographic for years. Viewership for eSports is inherently young anyways as kids tend to play more video games than adults. Studies have shown an overwhelming majority of viewers are in the 18-25 age range.
But like all sports, it's not a one-size-fits-all demographic. Many of the first eSports professionals are now in their 40s and the vast number of gaming genres means there's something for everyone.
A new type of viewership has also emerged in recent years – bettors. This is a sub-category that includes hardcore gamers and gamblers who may have never picked up a controller. Gamblers are quickly realizing the same principle that make traditional sports so much fun to bet on – watching the best in the world at what they do compete at the highest level with an unknown outcome – apply to eSports as well.
NASCAR's iRacing Pro Invitational Series served as an introduction to eSports betting for many. Once the on-track races were cancelled, NASCAR immediately reached out to data provider and integrity partner Sportradar to begin fraud detection and help ensure legal betting would go smoothly. States like Nevada and West Virginia approved it the following week. The O'Reilly Auto Parts 125 virtual race at Texas Motor Speedway drew more than 1 million viewers on FOX and FS1 and generated strong betting interest.
"I think the convergence of eSports and sports betting was underway pre-coronavirus," NASCAR Managing Director of Gaming Scott Warfield told Bookies.com. "I think (now) it's given a lot of naysayers or folks that still have preconceived notions of what eSports is to sit back and say, 'Wow, it's pretty compelling and could be an interesting opportunity from a sports betting standpoint.' I think it's a significant moment in time for eSports in general."
NASCAR's partnership with iRacing began in 2010, so none of this is new. It made for a smooth transition to televised iRacing events featuring racing software and tracks that are so realistic drivers were using it to practice long before the Pro Invitational series.
"There's no other sport where the coach gets on and plays the (video game) to get ready," Warfield said. "There are crew chiefs that use iRacing to get ready for a Sunday Cup race. I'm hesitant to say it better positions us, but I certainly think that differentiator will be super compelling as it relates to how it gets broadcast or integrated because it's that realistic in nature."
When Did Betting on eSports Get So Popular?
eSports betting is commonplace in certain parts of the world and should take hold in the U.S. quickly. The state of Nevada – which previously limited eSports wagering to specific events – approved eSports betting on the entire Counter-Strike:Global Offensive league for the first time in March 2020. Bettors wagered approximately $8 billion on eSports in 2019, a number that should increase heavily throughout the coronavirus shutdown.
People have been betting on video games for as long as they've been around, dating back to 25-cent Pong wagers in basements everywhere. Skins betting gained traction along with the PC era. Skins are essentially customizable add-ons that change the look of a character or weapons in the game. Some are very common and others are rare, earned in a variety of ways through gameplay or betting. The rare skins can be traded or sold for cash, so players started betting skins against one another in eSports competitions.
Nowadays, viewers can bet on a game's outcome like any other sport. Teams have moneylines and point spreads are assigned based on the number of games a certain team will win or lose by in competition.
eSports bettors have a ton of options, the legality of which varies from region to region. But as eSports betting continues to grow, legal US sportsbooks are becoming more accepting. It stands to reason making an eSports bet will soon be no different than a routine NFL point spread bet.
---
Signup to receive your daily tips & picks
Get exclusive offers, expert picks and reviews
---
eSports Betting Revenue Trend
It's hard to pin down exact betting revenue numbers with eSports betting growing so rapidly across the globe. But the total amount bet numbers and revenue estimates are staggering. An estimated $5.5 billion was wagered on eSports worldwide in 2016, netting approximately $325 million in revenue.
That number is expected to rise to $12.9 billion in total bets in 2020. That's compared to about $4.8 billion wagered on all sports in the state of Nevada in 2017.
The eSports betting handle and revenue numbers correlate with similar growth in viewership numbers. Audience numbers rose from 335 million in 2017 to 454 million in 2019. Viewership is expected to reach $645 million in 2022.
Is Betting on eSports Legal in the US?
Yes, eSports betting is legal in the U.S. in certain states including New Jersey, Nevada, Tennessee and West Virginia. Additional states will soon join as more move to legal sports gambling made possible when the U.S. Supreme Court struck down a federal ban in 2018.
It is up to the various operators and sportsbooks whether or not they want to take advantage of legal eSports betting and offer it at their place of business. FanDuel has been an industry leader in eSports betting as the first major U.S. sportsbook to take a bet in 2019. It also offers Daily Fantasy Sports contests for eSports.
eSports Betting vs. Online Betting
Just because a state offers legal online betting, it doesn't necessarily mean eSports betting is available. Online sports betting and online casino games like blackjack, roulette, craps and baccarat are separate markets with separate legislation.
eSports betting is still in somewhat of a gray area. Some states that have legal online gambling don't specify whether or not it extends to eSports betting. Others have specifically addressed the issue in legislation on whether or not online gambling includes eSports betting.
There are still some integrity concerns with oddsmakers as sportsbooks have been much slower to adapt on eSports betting than traditional online sports or casino betting. But the revenue numbers keep going up. It's unfathomable sportsbooks and online gaming operators will continue to leave that money on the table as eSports betting continues to evolve from a regulation and integrity standpoint.
How to Bet on eSports
With the popularity of NASCAR's Pro Invitational iRacing series and growing interest in other games, more and more bettors are looking to eSports for the first time. They'll find plenty of similarities with traditional sports betting.
The tricky part for now is finding a sportsbook like FanDuel that offers legal eSports betting in their state. It's important for sports bettors to find a legitimate eSports betting site and avoid shady offshore betting sites. Then it's simply a matter of signing up and making an initial deposit.
U.S. options might be limited to the biggest tournaments initially, while European oddsmakers are willing to take action on more eSports events. For matchups like the Call of Duty League, point spreads are listed just as they would be for an NFL or NBA game.
Bettors should try to gain an understanding of teams and leagues before betting too much. With a little research into the eSports scene, they can start to spot value bets and mismatches or key roster movements. eSports teams' rosters fluctuate like any other sport and big signings can make all the difference in a team's outlook.
Skin Betting
Skin betting was one of the first forms of eSports betting and has been going on for some time. This isn't traditional sportsbook betting, rather, a type of betting between players for various visual upgrades to their character, known as an avatar, or weapons.
It might seem like a minor quirk, but make no mistake – this is huge business, with eSports skins betting spending expected to hit $50 billion in 2022.
These skins – a specific outfit for a character or shade of camouflage for a rifle, for example – don't actually improve the weapon attributes or give the player any tangible advantage. However, there is something to be said for the "look good, play good" mantra.
This is most relevant with Counter-Strike: Global Offensive skins, which comprise a massive portion of the market. Skins are used like currency in that they have more or less value based on their rareness or difficulty to achieve. Players can use Skin betting sites like the Steam marketplace to trade or wager the skins they've accumulated.
They can also sell skins for real cash as the betting market acts as sort of its own economy. Skin betting is extremely popular with gamers. They can be purchased from a variety of sites or earned through betting and gameplay.
Think of it like a poker game in a movie where someone runs out of cash so they throw their car keys or an expensive piece of jewelry into the pot. Rare skins are just as good as money in eSports betting circles.
The market also extends to social betting, essentially a peer-to-peer wagering agreement on eSports.
Fantasy eSports
DraftKings and FanDuel both offer eSports for the incredibly popular daily fantasy sports market. It works just like it does with NFL or NBA DFS contests. Players deposit money into their accounts and enter contests for specific events.
Every player is allotted a certain salary amount to build its roster and point criteria is assigned based on the individual sport. The salary cap means you can't stack your roster with the best players – it has to be a combination of top-tier and lower-tier players or a roster mostly comprised of middle-tier competitors.
The entrance fees and payouts range from $1 to $1 million. Players that pick the highest-scoring rosters are paid out on a sliding scale, with big payouts for the winners. This is one of many markets where eSports continues to pick up steam and should grow in the coming years.
Real Money Betting
Real money betting on eSports works just like real money betting in other sports. Sportsbooks in states with legal eSports betting take wagers on teams or players and pay out on winning bets. While skins betting has been huge for years, real-money eSports betting figures to be the biggest area of growth.
Challenge Betting
This is a combination of skins and real-money eSports betting. Challenge betting is essentially a wagering agreement between two players before a game. This can be anything from big cash numbers to rare skins or smaller, friendlier wagers.
Again, there's no real way to track this revenue. The difference is there's no sportsbook or operator taking the wager. That means no juice or house advantage, which makes challenge betting a popular way to wager on eSports.
Payment Methods for eSports Betting
Real-money betting means finding a sportsbook in a state with legal eSports betting. The rest in terms of the payment process is exactly the same as betting on any other sport. Legal sportsbooks continue to offer more forms of payment and players are increasingly using these deposits to bet on eSports along with traditional options.
Sites with eSports betting take payment forms like the Play+ card, PayPal, credit/debit cards or bank transfers. Some banks still have issues with denied payments with credit cards for legal sportsbooks, but eSports bettors shouldn't have too much trouble finding something that works for them.
eSports Bonus Offers
Sportsbooks will typically offer first-time bonus offers or promotions for new accounts, and eSports users can easily take advantage. They vary from outlet to outlet. Some might offer a matched deposit up to $500 so eSports bettors can essentially double their money right out of the gate.
Free bet bonuses are another common one. An eSports betting site will offer bettors a free wager on a specific tournament or game – if the bet wins, they get real cash profits. If the bet loses, the bonus is gone but the player doesn't actually lose any money.
These are just a few examples, and eSports bettors should be on the lookout for the bonus offers that work best for them.
eSports Betting Strategies to Consider
Many of the traditional sports betting strategies can be applied to the eSports landscape. That includes, first and foremost, research.
A bettor can get lucky throwing darts on the board and going with his or her gut, but it's not a sustainable eSports betting strategy for profit. The best way to start out is to keep it simple. Pick your favorite game or two and follow a few specific teams from those games.
This way you'll gain familiarity with the players and teams in the games you already know best. You might latch on to a favorite League of Legends team and follow them closely all season. That way you'll start to recognize good eSports value betting opportunities. Maybe the team is playing well but not getting results just yet. They'll have underdog odds entering an eSports tournament but might be peaking at the right time for you to bet and cash in.
Fading the public is another strategy that works great for eSports. Simply look at the betting percentage breakdown for a match to see which team is receiving the majority of bets. Then wager the other way. The theory is top oddsmakers will always have the best information available and account for it in the betting line. If something like 80% of bettors were siding with one team in an eSports match and the oddsmakers don't move the line, that might indicate the oddsmakers think the game will go in a direction the general public doesn't expect.
Every eSports bettor has their own strategy and should be constantly tweaking and toying with different things all the time to find the best system for them.
Common Betting Mistakes for eSports
Some eSports bettors consistently go about things in a way that doesn't lend itself to long-term profitability. Making gut instinct bets, chasing losses or doubling down after big eSports betting wins are at the top of the list. This just leaves it up to chance.
It's all about bankroll and sticking to a money management plan. The top eSports bettors do this consistently well and never stray from the plan.
eSports Betting Regulations
There are a few restrictions for eSports betting – first and foremost, the legality of it in individual states. In places where eSports is legal, all the same gambling regulations still apply. Bettors need to be of a certain age, typically 21, in order to wager on eSports.
Integrity regulations are also huge in eSports betting. Technical vetting is most important as any online game could technically be hacked in order to improve one's chances. Tom Brady can't press a few buttons on his playbook to improve his passing accuracy, so this aspect is pretty unique to eSports betting.
Integrity issues did arise in the early days, but this is big business now. Regulations are extremely tight these days for one of the fastest-growing betting avenues in the world.
Top eSports Athletes
Playing eSports isn't just a hobby anymore. It's a potentially lucrative career, with top competitors annually earning more than $1 million, and "legends" are born at a young age.
Jesse "JerAx" Vainikka, Sebastian "Ceb" Debs and Topias "Tops" Taavitsainen each earned $3.1 million in 2019 with the 'OG' Dota 2 team, which won The International tournament back-to-back in 2018 and 2019. The five-player team split a $15.6 million prize in 2019.
Kyle "Bugha" Giersdorf earned $3.06 million by winning the 2019 Fortnite World Championship at age 16.
But tournament winnings aren't the only part of the equation. Just like in other sports, eSports competitors can earn massive endorsement paychecks.
Fortnite star Tyler "Ninja" Blevins is one of the most popular eSports athletes in the U.S. and signed a multiyear contract with the streaming platform Mixer for a reported $20-30 million in 2020.
Blevins was Twitch's top streamer with more than 14 million followers before signing with Mixer. The early days of his career were extremely relatable for millions of teenagers, even if the ensuing results were atypical.
"It was one of those things where if I was doing well in school, putting in the time and effort there, and soccer as well, that I would be rewarded to play as many games as I want," Blevins said in a CNBC interview. "I maintained my job that I was working at Noodles & Company and I stayed in college while I was doing all of those things."
Now an eSports career can even serve as a potential path to higher education. More than 25 U.S. colleges now offer full or partial eSports scholarships, including Ohio State, Valparaiso, Marquette, Boise State and Cornell. Arcadia University offers $25,000 annual scholarships for its four eSports teams for League of Legends, Hearthstone, Overwatch and Rocket League.
Popular eSports games
Counter-Strike: Global Offensive remains one of the most popular eSports games long after its release. This first person shooter game stays in the forefront largely due to the massive skins betting market, which remains alive and well.
League of Legends is a strategy-based Massive Online Battle Arena game and one of the most popular eSports games in the world. It also was among the first to be played in large venues like the Los Angeles Staples Center, where the 2013 World Championship finals sold out in less than an hour.
Fortnite is a battle royal-style game that has gained massive traction. Fortnite tournament payouts totaled more than $64 million in 2019 alone.
Dota 2 is another online battle arena game that's massively popular in the eSports world. A sequel to Defense of the Ancients, Dota 2's annual world championship known as The International is one of the biggest events in eSports.
Major eSports Tournaments
The 2019 League of Legends World Championship was broadcast around the world in 16 different languages and held from October-November in Madrid, Paris and Berlin. The finals peaked at a whopping 44 million viewers. This is considered the Super Bowl of eSports and routinely sells out arenas across the world.
Dota 2 – The International is a huge one on the eSports betting calendar and offered a prize pool of $25.5 million in 2018. The 10-day tournament includes 18 teams with a round robin stage, followed by a single-elimination bracket format. This provides plenty of eSports betting opportunities along the way.
The 2019 Fortnite World Cup broke several records and included a massive $100 million prize purse. It was held at Arthur Ashe Stadium in New York, home of the U.S. Open, and drew 2 million viewers.
How to Watch eSports Online
eSports online viewership continues to pick up serious steam with the emergence of popular streaming platforms. This makes it easy for eSports enthusiasts and bettors to sign up for a free account and watch their favorite players, teams or events from the comfort of their home.
Top eSports online stream sites include:
Twitch
Dailymotion Games
YouTube Live Gaming
Mixer
Smashcast
Facebook
GoodGame
The Future of eSports Betting
Few sports are better positioned for the future. Pro gaming leagues saw massive viewership spikes in spring 2020 due to coronavirus lockdowns as eSports could safely continue. It's already a multi-billion dollar industry from a betting standpoint and could soon surpass several traditional sports in the U.S. and elsewhere.
With eSports wagering expected to hit $13 billion in 2020 before many states have even legalized the practice, look for the market to continue to grow in massive ways over the next decade.
About the Author

Handicapper Dan Kilbridge writes about college football, MLB and other sports for Bookies.com after spending three years covering Tiger Woods' comeback and the PGA for Golfweek.