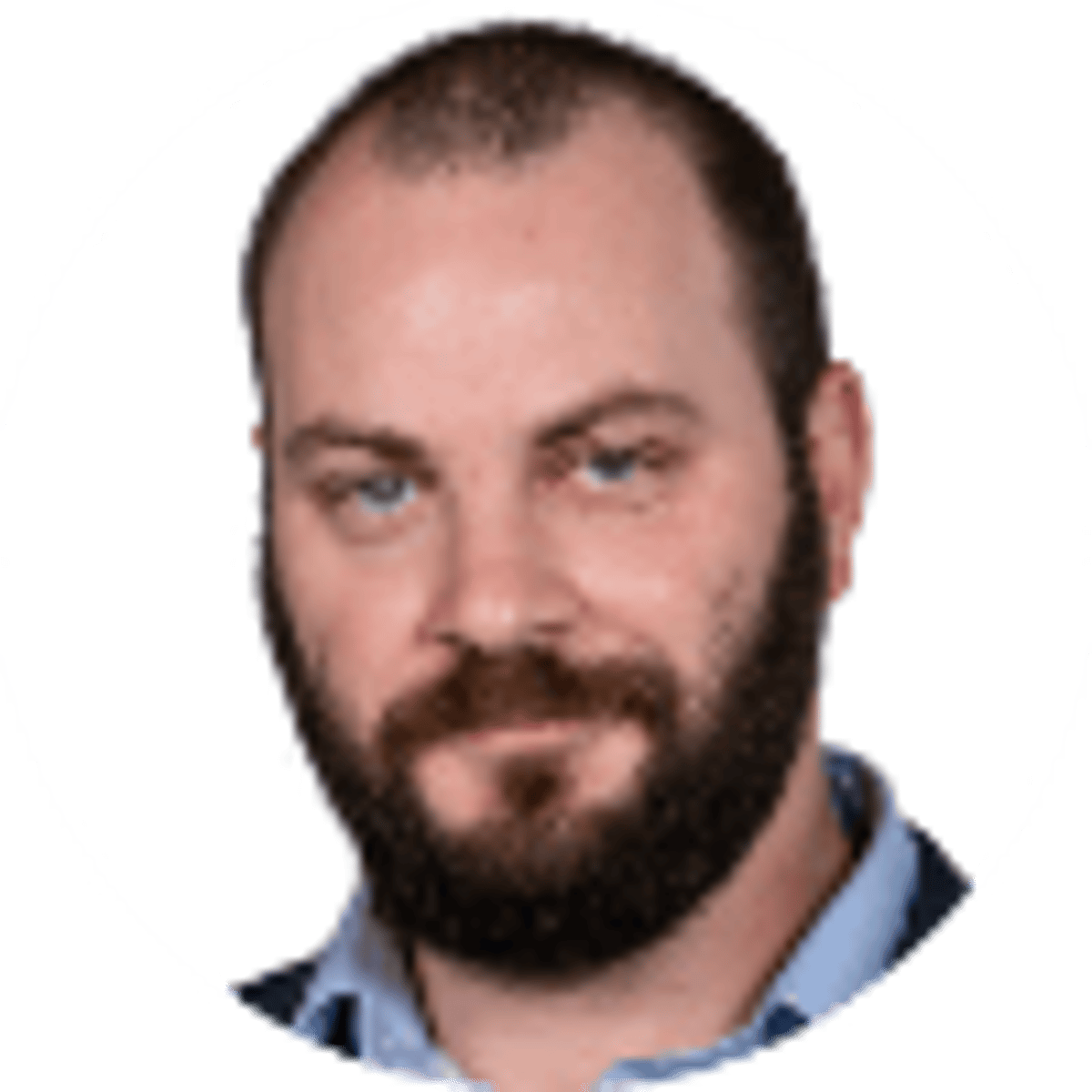 By Dan Kilbridge | | 21 mins
The Ultimate Guide to Golf Betting
Golf and betting have always made a great pairing on the links. Whether it's a $5 skins game amongst friends or placing a big Masters wager at the sportsbook, no other sport is so inherently tied with gambling.
The industry has seen golf betting grow in recent years thanks in large part to in-game and live betting. That's essential for a sport which holds tournaments over the course of four days. In past years you could place bets on Tiger Woods or Phil Mickelson to win a golf tournament, but options were limited once the event started on Thursday.
The size of the fields and amount of action also limited golf betting's true potential. There's so much action all around the course that it wasn't possible to funnel into a cohesive live betting format until the technology caught up.
"We average 144 players in a tournament, (with players averaging) 70 shots a day over four days," PGA Tour Senior Vice President of Tournament Administration Andy Levinson said. "You're talking about more than 30,000 shots on average in a given week, and then we take as many as 25 attributes on each shot. So there's a tremendous amount of data and the sport is ideal for in-play betting with a focus on events within the event."
And while golf betting has always generated some attention, things are moving much faster now for a sport poised to stake its claim as a huge part of the new sports gambling landscape.
Woods' 2018 return from spinal fusion surgery brought renewed betting interest, generating an estimated $12 million handle in Las Vegas for the 2018 Masters. That was up six-fold from approximately $2 million for the 2016 Masters.
It's still just the tip of the iceberg. Thanks to major technological advances and licensing deals, the Tour is ready for a complete transformation that will change the way people watch and wager. And it's set to take a much bigger chunk of the estimated $13 billion legal sports betting handle in the U.S.
Multiple golf media outlets erroneously reported in late 2019 that the PGA Tour would soon offer in-person betting at tournaments. Those reports were based on a misinterpretation of comments from Tour commissioner Jay Monahan that the Tour is set to unveil its new golf betting program in 2020.
The Tour has no plans at this time to explore in-person betting at tournaments. He was speaking about a new in-game platform resulting from a number of innovations and deals, one that's almost ready for its big debut.
Welcome to the future of golf betting.
The Event Within the Event
If you're looking for action at any PGA Tour tournament, find the nearest par-3. Groups of fans big and small can sit there for hours, watching all their favorite players come through. It's also common to see $5 bills changing hands once everyone in the group has teed off.
Betting on closest-to-the-hole among friends at a tournament is one of the most common forms of golf betting. It's fun, it's fast, and once it's over there's always another group coming through in less than 10 minutes.
The problem is it's impossible to get the same experience at home. Golf broadcasts jump all over the course and don't allow golf bettors to make similar closest-to-the-hole wagers unless they're physically at the tournament.
What would a similar experience look like at a sportsbook? We're about to find out.
"This is something we started looking at many years ago now," Levinson said. "As we started seeing golf become more popular among sports bettors and international markets and we saw the success that other sports have had, and the growing popularity of in-play betting, we understood golf could become a very compelling sport for that type of activity."
In-game golf betting will dramatically change the way people view and bet on the sport. The Tour has quietly been building toward key developments made possible with the legalization of sports gambling in the U.S., most importantly striking a deal with IMG Arena as the sole data distributor in November 2018.
"As the sports betting market in the United states evolves, extending our relationship with the PGA Tour is an important next step for IMG Arena," Senior Vice President and IMG Arena Managing Director Freddie Longe said then. "For the first time, sports fans will have access to shot-by-shot action from tournaments all year-round using official PGA Tour ShotLink data. We continue to feel that golf has the audience, interest and following to become one of the leading in-play betting sports globally."
IMG Arena essentially receives the vast amounts of raw PGA Tour ShotLink data and packages it for sportsbook operators with the ability to set live lines on a shot-by-shot basis. The deal also included a licensing agreement allowing IMG Arena to provide a live stream of two par-3 holes at PGA Tour events.
The resulting golf betting experience will be the same as a sports bettor would get by wagering with friends in attendance at a golf event. Sportsbooks that license with IMG Arena can show a split-screen for viewers – one with the standard TV broadcast, the other with live stream of a par-3. That means the ability to bet on things for every group like closest-to-the-pin and whether a player will get up-and-down from a bunker or make a 20-foot birdie putt, all in real time.
That's one of the first innovations the Tour is set to unveil with its new ShotLink Plus data system. And it gives an idea of just how rapidly things will change now that the tech is good enough to ensure fair and accurate in-game betting lines.
Is Betting on Golf Legal in the US?
Golf betting is now legal in many states across the country thanks to the 2018 U.S. Supreme Court decision striking down the Professional and Amateur Sports Protection Act. Sportsbooks in states where sports betting is legal offer a variety of odds on winner, top-5 finishes, matchups and more ahead of each tournament. The robust shot-by-shot live betting system will complement these futures bets placed before the start of each four-day PGA Tour event.
States in which golf betting is currently legal online or at land-based casinos include: Arkansas, Colorado, Delaware, Illinois, Indiana, Iowa, Nevada, New Hampshire, New Jersey, New York, Michigan, Mississippi, Montana, Oregon, Pennsylvania, Rhode Island and West Virginia.
How Golf Betting Matches Up with Other Sports
Golf betting continues to grow each year in handle and revenue thanks in large part to the Masters. It's the Super Bowl of golf and brings in roughly 20 times the amount wagered on non-major PGA Tour event. The 2018 Masters betting handle was roughly $13 million, doubling the 2017 numbers.
It's still a relatively small amount compared to other sports – U.S. bettors legally wagered roughly $300 million on the 2020 Super Bowl. For college basketball, March Madness had similar combined numbers on all the 2019 NCAA Tournament games.
MLB handle was approximately $1.1 billion for the entire 2017 season.
Golf is still a relatively niche sport compared to others, but it's growing at a rapid pace. One bettor recently took home the biggest golf payout in William Hill's history, earning $1.2 million when Woods won the 2019 Masters.
How to Bet on Golf Online
Step 1: Research
Golf betting gives a major edge to those who put in the time and research each week. Most casual golf fans can only name 20-30 of the 140-plus players each week and aren't really in-tune with everyone's strengths and weaknesses. Get familiar with the grinders – they might not be household names, but they can provide huge payouts if you bet them at the right time.
Step 2: Money Management
Betting PGA Tour events is a lot different than NFL games. Rather than one big wager on a player to win the tournament, it's much better to set an amount you're comfortable wagering each week and spreading it out with several smaller bets. This could mean betting a handful of longshots or top-5 finishes for the bigger names. Just find a system that works for you and your bankroll and stick with it.
Step 3: Study the Odds
Our Bookies.com golf odds page is constantly updated with the latest lines ahead of every tournament, which almost always take place Thursday-Sunday. There are always clues in these lines that can steer you toward better decisions. If someone who hasn't been playing well comes into a tournament with strong odds, chances are it has something to do with past success at that specific golf course. There are a lot of nuances to consider with golf betting, and the betting lines will help point you in the right direction.
Step 4: Place Your Bets
Find the odds you like most at our golf odds page, double check your research and fire away. Unlike betting on a college basketball game that lasts two hours, you'll be tracking these bets over the next four days.
Make sure to double check for bonus offers or promotions. A lot of sportsbooks have enticing offers for golf betting and you don't want to leave any money or free bets on the table.
What to Look for When Picking a Golf Betting Site
There's plenty to consider when looking for a top golf betting site. Most should have a solid variety of lines and prop bets for the Players Championship, Masters, PGA Championship, U.S. Open and British Open. Other weeks it can vary, and you'll want to find a sportsbook that constantly has robust golf betting odds.
Soon you'll also want to look for sports betting sites that have licensed with IMG Arena for its live golf betting system. That official data feed from the Tour is critical for in-game golf betting and all the new split-screen developments that come with it.
"The only way it works and the only way that our fans can have confidence in what they're doing is if the betting operators are using the official ShotLink data," Levinson said.
"There are people out there – not just limited to golf, this is taking place all around the world in sports betting – people going into venues and collecting an unofficial data feed and distributing that to the operators who don't want to license the official data source," Levinson continued. "What that has potential to do is not only put consumers at risk, because there could be a latency in the transmission that could have their bets exploited, but it doesn't guarantee accuracy of the information."
Popular Types of Golf Bets
Tournament Winner
This is the most straightforward golf wager one can make. Pick a player and cash in if they win the tournament on Sunday. Unlike other sports where the favorites can be anywhere from -110 to -1000, golf betting favorites are generally listed around +1200. There are too many outside factors and other players capable of winning for the odds to go shorter.
Some of the lower-tier guys can have odds around +15000, creating enormous payouts for those who correctly pick surprise winners. You can use our free odds calculator to calculate potential payouts of every bet.
Each-Way Betting
This isn't one bet but rather a series of wagers packaged into an each-way bet. Let's say you want to bet on Rory McIlroy to win the British Open at +1400. You know every elite golfer is in the field and McIlroy could play great and still leave without the Claret Jug. An each-way bet spreads your wager out to include a top-5 finish.
That means you could lose the bet on McIlroy to win, but still collect on the each-way bet if he finishes in the top five. The payouts aren't quite as drastic as outright winners, but they hit far more often.
Matchups
This is a more familiar format for most. Sportsbooks create matchups with two golfers ahead of every tournament and assign moneylines. These players aren't actually going head-to-head on the course as they're part of the bigger tournament. But for betting purposes, you might see oddsmakers set a line on Brooks Koepka vs. Justin Thomas. Then you'll bet on which player you think will have a better finish.
Oddsmakers also set lines for single-round matchups. These work exactly the same except you're only betting on a player to win the matchup for a single round instead of the whole tournament.
Futures
Futures golf bets are available year-round on every major championship and some of the other big events like the Ryder Cup and Presidents Cup. This is where the real value is for those who put in the research. If you spot someone trending up or down relative to their market value, you can make choices on when to bet players to win the Masters, sometimes months in advance, at a time that provides the most bang for your buck.
Live Betting
Live betting is set to completely change the way bettors think about golf, with thousands of wagers available each day on a shot-by-shot basis. Players with in-depth knowledge on certain courses or specific holes should be able to put it to good use right away with in-game golf betting.
Things like whether a player will make a putt, whether he'll hit a fairway off the tee and whether he'll save par from the rough are just a few examples of the countless possibilities in store for live golf betting.
"It's not something new for sports, but it's something new for the PGA Tour," Levinson said. "In-play betting is by far the most common form of sports betting in the international markets, but it's not something that has taken place in golf very much because it requires a level of complex, real-time data that hasn't been distributed for the purpose of gambling in the past."
Is Betting on Golf Different Than Other Sports?
A few of the same principles apply, but golf betting is definitely different than sports like NFL and NBA for newcomers.
It's an individual sport like tennis, but there are not head-to-head matchups on the course. Tournaments last four days instead of a few hours. And analyzing players can be fickle compared to other sports – it would be highly unlikely to see Steph Curry go ice cold from 3-point range for months at a time, but elite PGA Tour players can go through putting slumps for months or even years.
The playing venues are also drastically different from week-to-week. Outside from a few small details, NFL fields and NHL ice surfaces don't provide a big advantage to one team or the other. Different golf courses definitely suit some players better than others – Woods has won eight times at Bay Hill in Orlando, for example, while never winning at historic Riviera Country Club in Los Angeles.
These differences are a lot to take in at first, but those who understand them and know how to take advantage can be very successful with golf betting.
Golf Betting Strategies to Consider
Good Form
NBA players averaging 20 points per night can't hide. Fans watch every bucket and see the production level. But a PGA Tour player racking up top-25 finishes? Yeah, they can go unnoticed. Players like Joel Dahmen, Kevin Na, Scott Piercy and Chez Reavie can string together consistently great results without receiving much attention from fans or media.
Pay attention to these lesser-known contenders and try to bet on them once you see consistently good play for a few weeks in a row.
Course History
Every course is different. Some are wide open with fast greens, favoring long erratic drivers and strong putters. Others are tight and tree-lined with a premium on accuracy and greens in regulation. Some courses just fit a player's eye for no apparent reason.
This is another great opportunity to find players no one is looking at. Try to look for guys who aren't playing well before a tournament with a course that really suits their game. You'll get better odds with a better chance of identifying a surprise top-10 finisher.
Matchup Fades
It's easy to spot guys playing well on Tour each week. It's even easier to spot guys playing poorly – you'll find them near the bottom of the leaderboard after a missed cut several weeks in a row.
Players in top form can fade away with surprisingly bad rounds or tournaments, for sure. But golf is such a mental game that it can be tougher to pull out of a slump than it is to play consistently well. Find certain players who are totally lost with no confidence on the greens and bet against them in a matchup.
In golf, betting against certain players can be a consistently successful approach.
Golf Betting Odds Explained
Golf betting odds are easy to read once you get the hang of it. Make sure to check the Bookies.com golf odds page daily for the latest lines to get comfortable with the numbers.
Tournament winner golf odds will look something like this on a given week:
Tiger Woods +1200
Rory McIlroy +1200
Dustin Johnson +1600
Justin Thomas +1800
Brooks Koepka +1800
Hideki Matsuyama +2000
And so on and so forth. The +1200 odds mean that a $100 bet on Woods to win the tournament would net a $1,200 payout.
Matchup odds should look more familiar for sports bettors. It could look something like this ahead of the U.S. Open:
Tiger Woods -135
Hideki Matsuyama +115
That means bettors can risk $135 to win $100 on Woods if he finishes higher than Matsuyama for the tournament. A $100 bet on Matsuyama would net $115 if he beats Woods. It turns the whole tournament into a head-to-head competition for matchup betting purposes and can be an absolute blast with all the wild swings throughout a four-day golf event.
These odds can also show up in fraction form. A golf betting site might list Tiger Woods 12/1 rather than +1200. The odds are the same but the format is different. You can consult our free odds calculator to quickly convert fractions to more familiar American odds.
Golf Majors & Tours for Futures Bets
The Masters
The first of four annual majors, the Masters is the most popular golf tournament of the year and brings in more than $10 million in legal betting handle. It's held every April at Augusta National Golf Club in Augusta, Ga., and it's the only major to be held at the same course each year. This is a second-shot golf course where it's critical to hit the correct part of the green on the approach. Strong irons players with terrific short games tend to do very well in the Masters.
PGA Championship
The PGA Championship is played at a different course each May. The course setup tends to be easier than the other three majors, leading to lower winning scores. Players comfortable making a ton of birdies usually do better than steady par players better suited for the U.S. Open.
US Open
This is the toughest test in golf, open for national qualifying to anyone with a handicap index of 1.4 or better. Held at historic and demanding courses like Shinnecock Hills, Winged Foot, Oakmont, Pebble Beach, Merion and Bethpage, the U.S. Open favors strong mental players.
The rough is always extremely long and the greens lightning quick. Par is usually a good score on every hole and players are bound to slip up with a double bogey due to the difficulty level. Players who can bounce back quickly and grind over every shot will usually have more success at the US Open.
British Open
Golf's oldest major, also known in Europe as the Open Championship, annually takes place in July at a rotation of classic links courses across the pond including St. Andrews, Carnoustie, Turnberry, Muirfield and Royal Troon. These are flat, open courses where wind is a major factor.
Creative players who can hit a variety of different shot shapes will have an advantage. Greens tend to be slower than other majors, so putting isn't quite as important at the British Open. It's all about handling the elements and thinking your way around the links.
European Tour
The Royal and Ancient serves as the governing body for the European Tour, which includes stars like Sergio Garcia, Tommy Fleetwood, Justin Rose and Jon Rahm. There's plenty of crossover with the world's best playing on both tours, and top Americans often play big European Tour events like the Scottish Open and DP World Tour Championship.
LPGA
The LPGA is even more popular than the PGA Tour in some places around the world, with the best women in golf competing each week and at five majors throughout the year. U.S. bettors who closely follow the LPGA can also find even more value than they would on the PGA Tour. With less interest and a smaller handle, the lines aren't quite as solid and can reward bettors who keep a close eye on LPGA trends.
Common Golf Terms to Be Aware of
Birdie: A score for one hole that is one stroke lower than par.
Par: Par is the expected number of strokes it will take a player to complete a hole. There are par-3s, par-4s and par-5s.
Bogey: A score for one hole that is one stroke higher than par.
Eagle: A score for one hole that is two strokes lower than par.
Bunker: Bunkers are sand-filled areas of the course meant to collect golf balls that stray from their intended target.
Skins: Skins is a common betting game where each hole is worth one skin. When players tie a hole, the skin carries over to the next hole and continues to do so until one player wins a hole.
Flag: The flagstick identifies where the hole is cut on the green and serves as a target for players hitting their approach shots.
Dogleg: A dogleg refers to a hole that curves from left to right or right to left as opposed to a hole that's straight from tee to green.
Ace: Common term used to describe a hole-in-one, the best possible result on every par-3.
Thin: Thin shots occur when contact from the club is too high on the golf ball, resulting in a low, erratic ball flight.
Fat: Fat shots occur when contact from the club is too low on the golf ball, often digging up chunks of grass. Fat shots have a very high ball flight and go far shorter than smoothly-struck shots.
Live Golf Betting
Before the IMG Arena-licensed live betting golf system came together, it needed to accomplish two major challenges.
First, the technology needed to be strong enough that it would provide accurate predictions channeled into fair odds. An exhaustive effort to overhaul the ShotLink data system was accomplished with the use of optical tracking cameras and other upgrades, resulting in the forthcoming ShotLink Plus.
Secondly, there were integrity challenges other sports don't have. It's an individual sport and players aren't under contract. They're in total control of every shot. And, if they miss the cut, they actually lose money for the week after travel expenses. Levinson and the PGA Tour began working on this in anticipation of legal sports gambling even before the technology side.
"Before we did that, we felt like we had to get our house in order with respect to integrity and education," Levinson said of an integrity program the Tour enacted in 2017. "That doesn't cover just our athletes, but pretty much everybody who is close to the competition whether that's PGA Tour staff, tournament staff and players' family members."
The new live betting system will also ensure fairness by taking bets on positive results only. For example, let's say Brooks Koepka has a 15-foot birdie putt and the live line is +150 to make it. You can risk $100 to win $150 if he makes the putt. But there won't be a betting line on Koepka to miss the putt.
Same goes for basically every shot-by-shot bet. You'll be able to bet that a player hits a fairway on a given hole, but you won't be able to bet on a miss.
These are just a few ways the Tour is ensuring the integrity of robust live golf betting in the coming years.
Why Bet on Golf With Bookies?
Bookies.com provides all the tools you need to find consistent value and improve your chances at golf betting success.
Our golf odds page provides the latest odds before each tournament and year-round futures odds for the Masters and every major championship.
Golf is an international sport, which means betting line formats vary from sportsbook to sportsbook. You can use our free odds calculator to instantly convert odds to the format of your choosing.
Stick with Bookies as your one-stop shop for all things golf betting.
Golf Betting FAQ
Do golf betting systems really work?
No betting system is perfect. But it's much more likely to turn a profit betting on golf with a solid system and strategy. Sticking with a plan and making minor adjustments along the way is far more successful than randomly picking a handful of golfers each week.
How do each-way golf bets work?
An each-way bet is essentially two bets in one – a bet to win and a bet to finish top-5. This means if you bet on a player each-way and he finishes first, you win both bets and see a large payout. If he finishes solo third, you lose the outright winner bet but still get a decent payout off the top-5 finish.
Can you handicap a golf bet?
Amateur golfers carry personal handicaps to play evenly matched money games no matter the difference in skill level. Handicapping golf odds is entirely different. Handicappers set outright winner odds and moneylines on individual matchups. Anyone can do the same thing, just like handicappers who set their own college football point spreads and compare it to sportsbooks looking for value.
Which golfer has been paid the most over their career?
Tiger Woods has earned more than any golfer in history, collecting more than $120 million in tournament prize winnings. Phil Mickelson is second at more than $90 million.
Should you hedge a golf bet?
Hedging golf bets is tough with so many players. But it's possible in some cases. Let's say you bet $100 on Tiger Woods at +1600 to win the Masters months in advance. Now let's say he has a two-stroke lead over Rory McIlroy entering the final round and no other players are close. At this point Woods' odds to win the tournament could be around -190 and McIlroy around +140. You could hedge by betting $100 on McIlroy to win. This means – barring an unforeseen comeback from someone else – you're guaranteed at least $40 in profit on your original $100 bet should McIlroy win and ruin the Woods +1200 wager.
It would be wise to hedge in that situation, but such circumstances are very rare.
What's the best bet to make for golf?
It all depends. Tournament winners have the biggest payouts but are very hard to hit. Top-10 finishes are a good way to bet players you're confident in, but these odds can be low in value. Matchups are straightforward and easy to track. And futures bets reward those who study trends and pounce on value ahead of time.
What is a golf value bet?
A golf value bet is a wager on an overlooked player who is either in good form or plays very well at certain courses. Value bets in golf have the most lucrative payouts of any sport and are well worth the time to research.
About the Author

Handicapper Dan Kilbridge writes about college football, MLB and other sports for Bookies.com after spending three years covering Tiger Woods' comeback and the PGA for Golfweek.