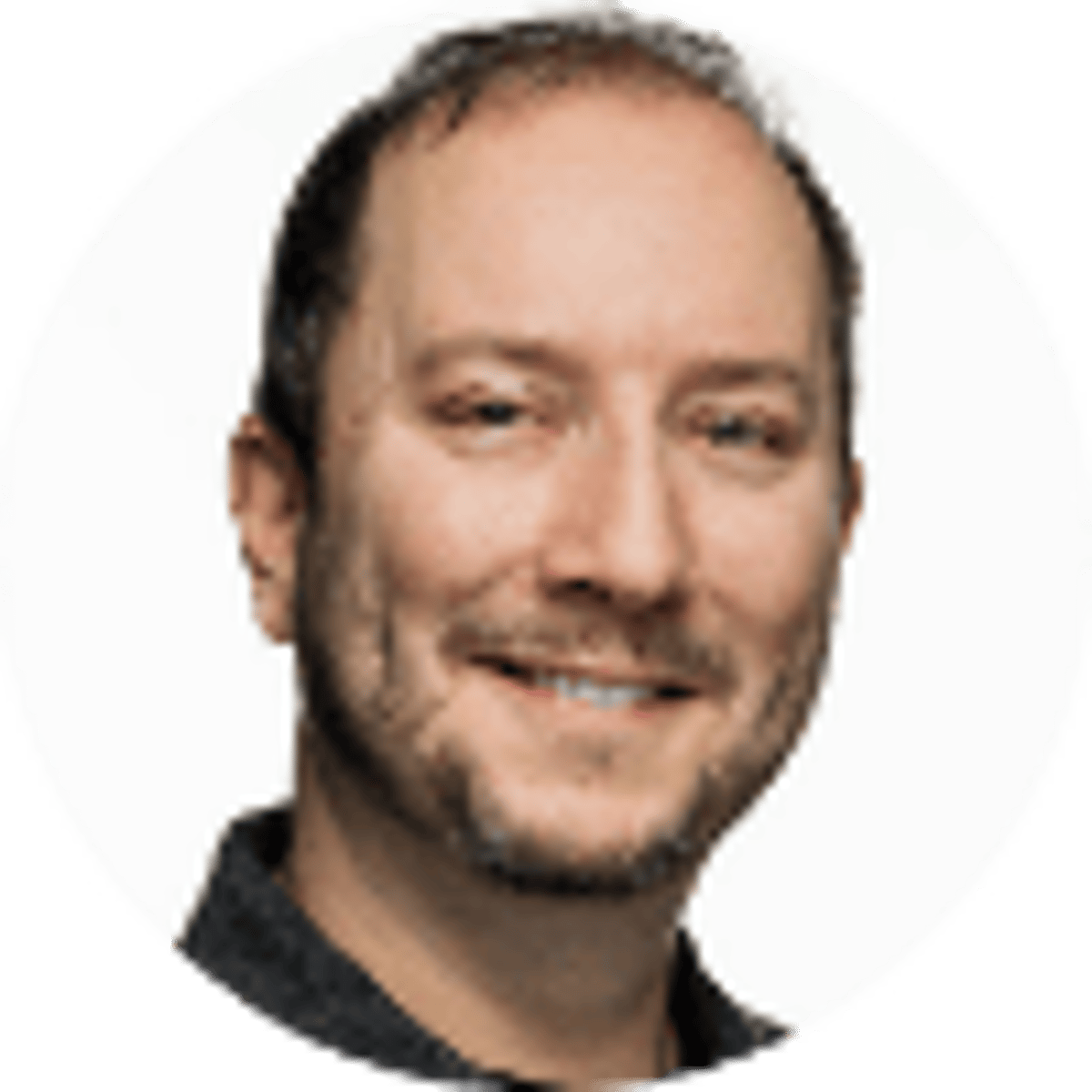 By Adam Thompson | | 9 mins
How to Read Betting Odds
Understanding how to read betting odds is critical to getting the most out of your wagers. It's not just important to know what sportsbooks are thinking, but also makes you aware of how much to expect from a winning ticket to better manage your bankroll.
The three most-common odds formats displayed are American, fractional and decimal. The three offer different formats but give sports bettors the same information. With a little knowhow, you can not only understand them but take advantage and convert them for your own gain.
Why Do Odds Matter in Sports Betting?
Odds provide the lines on which we place bets. Without odds, there would be no sports betting. From point spreads to totals to moneylines, odds of all kinds can be placed on games and futures in order for them to be bet on.
Odds help level the playing field. In most years you're likely to pick Ohio State to defeat Indiana straight up in college football if the odds were the same. But you may have second thoughts on which side offers the most value based on the odds. Point spread betting allocates points to the underdog in exchange for more even odds. Moneyline odds offer an opportunity to bet without a spread – you'll win less on the favorite but win more on the underdog if your side hits.
Sports Betting Odds Compared
Understanding how to read betting odds starts with knowing the various formats sportsbooks use to display betting lines. The three most common types of odds shown are called American, fractional and decimal.
All three of these sports betting odds are essentially different methods of giving the bettor the same information. From NFL betting to horse racing wagers and everything in-between, knowing how to read odds for betting is key to knowing how much to bet to win a certain amount of profit.
Sportsbooks display betting odds in American, fractional or decimal formats depending on the location. Most US online betting sites default to American odds but allow bettors to choose which format they prefer in settings.
For sportsbooks that limit the way their odds are displayed, the Bookies.com betting odds calculator instantly converts odds into the preferred format and calculates total return.
Understanding American Odds
American odds, often referred to as US odds or moneyline odds, are the lines most commonly used in the United States and Canada.
American odds show how much a wager is worth based on $100 and includes a plus or minus value. Bettors don't need to wager $100 -- it's a round number that oddsmakers use for simplicity.
How to Read American Odds
For example, if the Houston Astros were facing the New York Yankees, it may look like this at a sportsbook:
Houston Astros +115
New York Yankees -125
The Astros are the underdog, signified by the plus-value. If you wagered $100 on Houston and they won, you'd make $115 in profit. Conversely, the Yankees have a minus sign as the favorite – this line reveals how much you'd need to bet to win $100. In this case, a $125 winning wager would bring you $100 in profit.
Odds even the playing field, making a bet on the underdog is worth more since the chances of them winning are slightly less.
Calculating Payouts from American Odds
Knowing what you now know, you can quickly realize how much a moneyline wager would make you based on American odds. The bigger the difference between the teams, the bigger the gap between lines.
If Kentucky plays host to Vanderbilt in college basketball, the Wildcats could be at -450 to win – you'd need to risk $450 to win $100 in profit (your total payout, then, would be $550). The Commodores may be at +380 – a $100 bet on them would bring in $380 in profit ($480 returned in all). A bet on Vandy would be riskier but offers a bigger payout.
If you like the Astros from the above example but want to wager $50 instead of $100, you simply cut the numbers in half. A $50 wager on Houston would bring you $62.50 in profit. There is a quick answer to any payout question, and it's the Bookies.com betting odds calculator we talked about above. It instantly tabulates any potential payout.
Understanding Fractional Odds
Fractional odds are the main way of displaying odds in horse racing and are popular in futures markets such as Super Bowl winner and NBA MVP. They're often easy to read but can be trickier when it comes to comparing odds between teams.
How to Read Fractional Odds
It doesn't take a mathematics wizard to figure out simple fractional odds. If a team is 8/1 World Series, a $100 wager would bring back $800 in profit. At 5/2 odds, $100 wins $250.
Fractions aren't always so simple. If a team is 11/4, what does that pay out? The short answer is, 225% of the original wager. The best answer in some cases is to bookmark the Bookies.com odds calculator, which can instantly show you the potential payout of any bet.
Calculating Payouts from Fractional Odds
If the Kentucky Derby favorite is listed at 4/1 odds, for example, a $20 winning wager would bring you $80. A similar $20 bet on a 5/2 pick nets you $50.
Big favorites that can get lines under 1/1 can be tricky to understand. If a horse is 1/2 to win a race, for example, a $60 bet would net $30 in profit. A team at 7/5 odds can seem more confusing, but it's easy to learn. In this case, every $5 risked brings in $7 in profit off a winning ticket.
Like American odds, the unit size of 100 is for simplicity and never requires a $100 wager to play.
Understanding Decimal Odds
Decimal odds are the most-common format among European and Australian sportsbooks. It can appear intimidating to those accustomed to US odds or fractional odds, but they're just as useful as the others when you know how to read them.
How to Read Decimal Odds
The decimal point is entirely based on total payout including the initial wager. Whatever your wager, you multiply it by the odds to figure out your total payout.
If a team is posted at 2.00, that means you'll double your money with a winning ticket. Generally, if a team is lower than 2.00 it's a favorite to win, over 2.00 and it's the underdog. You will never see a negative number in decimal odds as 1.00 is your initial stake.
Calculating Payouts from Decimal Odds
If the Los Angeles Lakers posted NBA odds of 1.65 for an NBA game, you multiply the amount wagered by the odds to figure out the total payout – bet plus profit. So if you wagered $100, multiply it by 1.65 and you'd get $165 – a profit of $65. A team posted at 2.75 odds mean a $100 bet nets you $275 total, for a profit of $175.
What's the Most Commonly Used Format of Odds?
There is no true answer, as it's mostly based on what region of the world the sportsbook caters to. In the end, there is no true difference between the options. It's all about being sure you're able to understand what they mean. Many online sportsbooks have options to alter the odds format based on preferences.
How to Calculate Implied Probability Using Odds
Implied probability is the conversion of betting odds into a percentage. It can help gauge the likelihood of an outcome occurring by the oddsmakers. American odds, fractional odds and decimal odds can all be turned into a percentage using implied probability.
The reason for figuring out implied probability is value. If the oddsmakers' implied probability is less than your own probability – if the Green Bay Packers beat the Detroit Lions in an NFL game 67% of the time based on the latest NFL oddsbut your own calculations put that number closer to 74%, that's shows the value is on backing the Packers.
It's not an easy equation to do in one's head. Here's a quick example on how to manually figure out implied probability:
Decimal odds:The equation is 1/odds x 100. If the Packers are posted at 1.50 in their next game, we know they're sizeable favorites. For the implied probability of a Packers victory, which take the 1/1.50 times 100. Green Bay has a 66.7% chance of winning.
Fractional odds: The equation is denominator/(denominator + numerator) x 100. If the Lions are at 2/1 underdog, the equation would be 1/(2+1) x 100. The opponent has a 33.3% chance of victory.
American odds:The equations here are different depending on if the team is the favorite or underdog.
For the favorite, you must first convert the negative number into a positive then: Negative odds/(negative odds +100) x 100. If the Packers were -200, it would be 200/(200+100) x 100.
For the underdog: 100/(positive odds +100) x 100. For the Lions, it would be 100/(+195 +100) x 100.
The easiest way to figure implied probability is let the computer do the work. Bookmark the Bookies.com betting odds calculator, which includes betting probability in every equation.
Bottom Line
American odds, fractional odds and decimal odds may look different, but they all say the same thing. Understanding each can help avoid confusion and ensure you make the bets you want to make. Knowing the implied probability of lines can assist in determining your top value picks, whether they be prop bets, a parlay or just spread betting.
---
RELATED: Check out Bookies.com's parlay calculator to see your total return when you combine bets
---
Reading Betting Odds FAQ
How do betting odds work?
Betting odds show the chances each entrant in a competition has to win, according to the sportsbook. Moneyline odds are lower for favorites, higher for underdogs. Potential winnings are higher by backing an underdog, but you're more likely to win with a ticket on the favorite. Point spreads balance the odds.
Are the odds different depending on the sport?
Odds can be shown in any of the three formats (US, fractional, decimal) but they mean the same thing. They're often posted based on the local preference – for example, expect American (or US) odds in America, decimal odds in Europe and fractional for futures and horse racing.
How can I calculate my potential winnings?
The quickest way to calculate earnings is to bookmark the Bookies.com odds calculator, which instantly computes the odds and payout depending on how much money being bet.
Who sets the odds for sports betting?
Oddsmakers at sportsbooks create the odds based both on likely outcome and how people are most likely to bet on the action.
Why is it important I understand betting odds?
Making informed choices is critical to winning the most money you can. Understanding the odds is critical in that process.
What's the difference between fractional, American and decimal odds?
The odds are different formats based on preference and are displayed differently but equate to the same thing.
What is a push?
A push is a bet that has no winning outcome from a betting standpoint. If a team is favored by 4 points and win by 4, neither side of the point spread bet would win. Bettors are returned their original wager. The same holds true in totals betting. If the total is 50 and the final score is 30-20, it is a push as well.
What are value bets?
Value bets are found when the probability of a bet is greater than the odds created by oddsmakers. One side has a greater chance of winning than the odds suggest.
What do the odds of +200 mean?
A team posted at +200 is an underdog that would offer $200 in profit on a winning $100 bet.
Why would you bet negative odds?
Teams with negative odds are considered the favorites to be victorious. The payout is less backing teams with negative odds, but the probability of that team winning is greater.
What sport is easiest to bet on?
Sports that feature two potential outcomes are the easiest to bet on. Football, basketball, tennis, boxing, hockey and baseball are examples. Soccer, the most popular sport in the world, often features three sides with a draw included among the options.
About the Author
NFL writer and expert Adam Thompson joined Bookies.com in 2019 after a successful run as senior handicapper for SportsLine and CBSSports.com. He's long been estabilshed as one of the nation's premier NFL and MLB handicappers, and his horse racing and PGA picks have produced major winners over the last 12 months.