Live Stream Betting Sites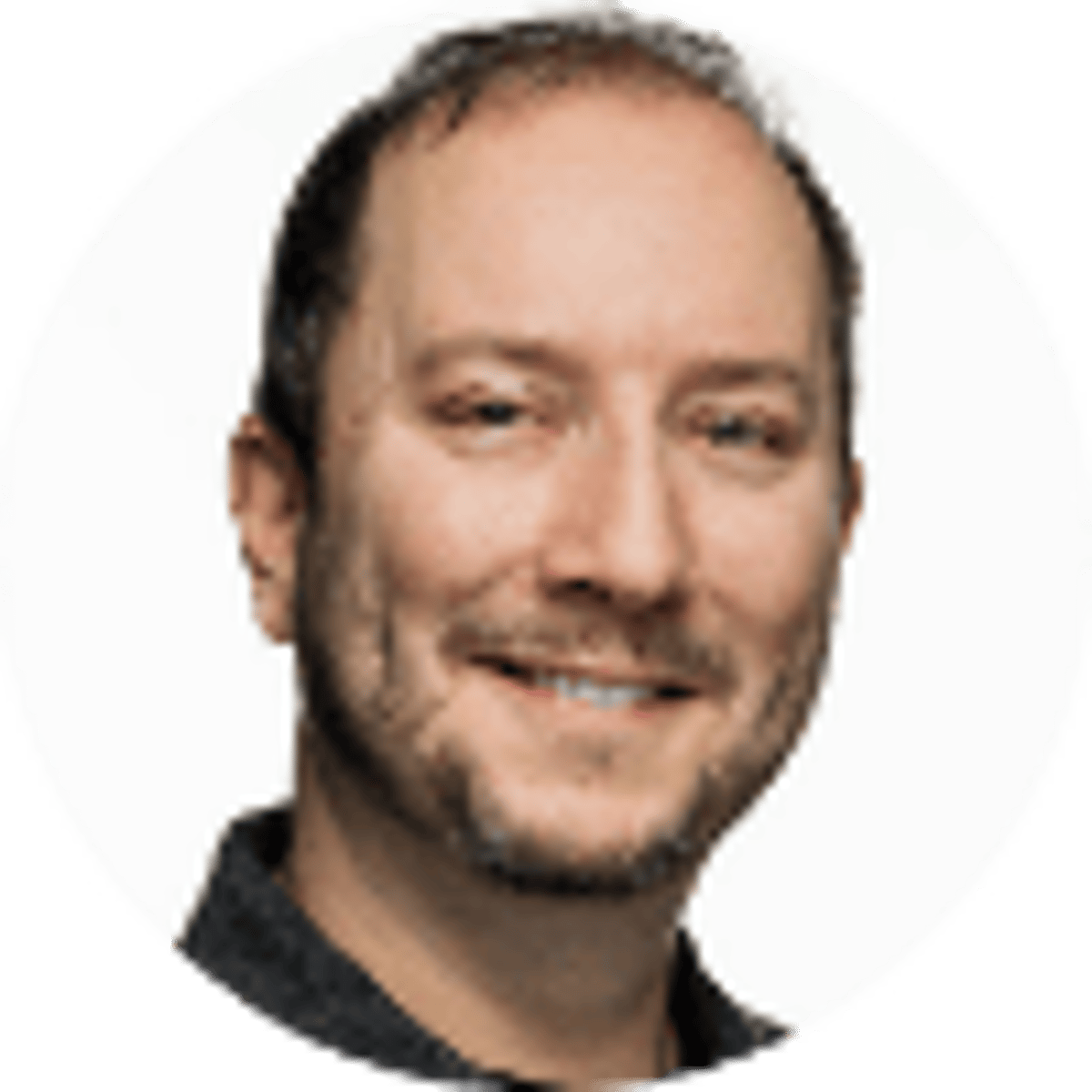 By Adam Thompson | 9 mins
The ability to bet on games that are also available to watch live adds to the thrill, but in the past, that limited American bettors to the major pro and college games. But that isn't the case anymore. Online sports betting sites have figured out a solution to that problem: live streams of sports events available to bet on.
Live streaming betting sites are becoming commonplace in the online sportsbook market. Some of the biggest online betting sites with live streaming provide hours of games that may not be on in your area, yet are viewable online or on a mobile betting app for free.
Read below to find out more about the practice and how you can find it and use it, plus information on each of the best live streaming betting sites.
Best Live Streaming Betting Sites in the US
bet365
bet365 has gone full-on in its live sports streaming options. It may have dozens of available events going at once and offers a full schedule of soccer, basketball, tennis, baseball and much more. Its live stream options are available both on its online betting site and through its bet365 app. Bet365 offers as a welcome bonus up to $100 in free credit for new customers. Read our bet365 review.
DraftKings
DraftKings, one of the powerhouse sportsbook and DFS entities in the US, announced in May a collaboration with Sportradar for live streamed games on its betting app. The site ultimately plans to offer live action from more than 100 different leagues around the world – all on its highly regarded sportsbook app. It offers one of the top promotions to first-time players, including one $500 free bet and a $500 in risk-free bets on an initial $500 deposit. Read our DraftKings review.
BetMGM
BetMGM was one of the first to aggressive pursue live streaming games in the US, focusing on its app, though it's widely available on computers too. It streams several of Europe's top soccer leagues, including Bundesliga and English Leagues 1 and 2, in addition to tennis matches from the ATP and Roland Garros. A partnership with Yahoo Sports may allow for even more options in the near future. At BetMGM, a new bettor can receive $500 in free bets with an initial $500 deposit as a welcome bonus. Read our BetMGM review.
SugarHouse
Sugarhouse was the first US-licensed sportsbook to offer live streaming, and it's been in the live streaming game for more than a year. It has the partnerships to prove it, with soccer action from the top leagues in Denmark, Poland, Sweden, Germany, Russia, Croatia League 1 in England and more. It's jumped all over Korean baseball and offers global tennis action as well. Its app offers every game available online. SugarHouse is offering $250 in free bets on a $250 new-customer deposit. Read our SugarHouse review.
---
Signup to receive your daily tips & picks
Get exclusive offers, expert picks and reviews
---
What's the Point in Using Live Streaming Betting Sites?
There is obviously an added thrill with the ability to watch a sporting event that you have action on. Live streaming of the non-mainstream, American sports not only increases the potential excitement, it increases the betting landscape of those who otherwise wouldn't even consider a tennis match or European soccer odds as a betting option.
There are other, tangible benefits for using a live streaming betting site. Among them:
Live betting: There is typically a delay in the live streaming on all sites. But you can get a much-better feel of the flow and trajectory of a game by watching it, rather than relying on live stats updates.
It's Cheaper: Trying to subscribe to all the possible sports channels would get prohibitively expensive and likely confounding. Live streaming sites give you all the available soccer, basketball, basketball, soccer, horse racing and tennis available – and it's free for those with sportsbook accounts.
It's Convenient: For many a bettor, this is the top benefit of them all. Any game available on the live stream sports betting site is available in the palm of you hand on your mobile or table device. You aren't chained to a computer or a TV. For those in the US, betting on an evening showdown in Europe may mean watching the action on your lunch break. Keeping abreast of your games is easier than ever.
---
CHECK OUT: The top sportsbooks in New Jersey | Pennsylvania | Colorado | Indiana
---
What to Look for When Picking a Live Stream Betting Site
There are a number of key factors to determining which live streaming betting site is best for your needs. Many of those factors are critical to picking any online sportsbook, regardless of the live sports it broadcasts. That includes:
Live Stream Sports Options: Any site will feature betting on the NFL, MLB and the major pro sports leagues, but none currently offer live streaming on those sports. The so-called secondary sports, however, such as European basketball, pro tennis or La Liga soccer, are the leagues that may be featured on live streams. Some sites offer more options than others, and some offer specific leagues while excluding others.
Technical Requirements: An average internet connection speed is typically the minimum need for most sites, but be sure your area meets those standards.
Access Requirements: Nobody can just jump on an online betting site and expect to watch Bundesliga soccer for nothing. All require at least a registered account, and most require the bettor to maintain a minimum amount of money in the account. Some sports, most notably horse and greyhound racing, often require a minimum bet on the event to view it live.
Storage Space: Many sportsbooks use their apps as their prime delivery of live streaming. Some of them take up a huge amount of storage space. It makes sense to be mindful of your available storage, especially if you plan to download multiple apps to find the best odds.
Ease of Use: Getting around a site or app and finding what you need with ease is an important aspect. Sports betting apps need to have the ability to place any bets you want without distracting or frustration site navigation complexities.
Banking Options: Keeping your account with at least a minimum amount of bankroll is required to watch live streaming events on most betting sites. It won't do you any good if the site doesn't accept payment methods of your choosing, such as Visa/Mastercard or PayPal.
Signup Bonuses: Every major online sportsbook offers bonuses and promotions to entice new customers and keep the ones they have.
Security: Security and safety are always critical factors in selecting which apps to frequent. The online sportsbooks noted above take the necessary steps to protect their customers from illicit activity, based on Bookies.com's expert team of industry analysts.
Live Stream Requirements
Technically speaking, each site has differing requirements for live sports streaming. But generally speaking, most require a minimum broadband connection of 512 Kbps. That pales in comparison to the connections typically used to watch shows on popular sites such as Netflix or Amazon, which require 5 Mbps – nearly 10 times the speed.
If the device you plan to watch sports live streaming is capable of watching Netflix, Hulu or even Twitch videos, it's very likely to be suitable for this.
For those unsure, every online bookmaker that offers live streaming posts technical requirements on its site. They can typically be found in the Help or the FAQ sections. If you can't find it, just reach out to customer support.
What Sports Are Available With Live Streaming?
Online sportsbooks don't offer live streams of the major pro American sports such as NFL, MLB, NBA or NHL due to the exorbitant costs of acquiring the licenses to show them. Fortunately, there are other ways to watch or follow those games locally. But the sky's the limit in a number of other sports.
Many of the top professional soccer leagues in the world are made available through live streaming, and same goes for basketball, tennis, golf, baseball, hockey, horse racing and greyhound racing, even volleyball, rugby and darts.
Each online betting site is different in the array of sports it live streams.
How is the Video Quality at these Betting Sites?
The quality of a live stream is obviously important. Few things are as frustrating as trying to watch a video of any kinds as it sporadically pauses and buffers. Live streaming is more likely to experience hiccups, which can be frustrating to a bettor with a wager on the line.
The good news is that most of the top-rated sportsbooks offering live streaming have the bandwidth to accommodate thousands of viewers and dozens of live streams per day. That includes every sportsbook noted above. Internet speed connection is a factor, but average speed is typically adequate at the best live streaming sportsbooks.
Live Streaming Alternatives
Of course, not all sites have live streaming capabilities. And of those that do, many are unable to broadcast the major sports such as NFL, NBA, MLB or NHL due to licensing agreements. The high cost to legally broadcast those games isn't worth it financially for them.
For games that can't be viewed via live stream on an online sportsbook, there are other options available that allows bettors to keep an instant eye on the action.
Live Stats: The major sports sites in the USA – ESPN.com, CBSSports.com, etc. – offer near-immediate, live updates on box scores. They're updated after every play for the all the top American-based leagues, including college football and college basketball, plus several of the top international sports.
Live Radio: Subscription-based online radio entity Sirius/XM broadcasts every NBA and MLB game and most of the major college football and basketball action. All NFL broadcasts are also available with an additional subscription.
Social Media: Twitter has become a go-to destination for constant updates on sports events. Many professional leagues are collaborating with Facebook to broadcast games live on its platform.
Live Stream Betting Sites FAQ
Is live stream betting illegal?
It's not illegal for watch a livestream of an event, and it's certainly not illegal to make a sports bet on the event on the online sportsbook where you're watching the event, assuming you are in a state with legal online sports betting.
Do I need internet connection to live stream?
An internet connection is not needed, as long as you can get online in another fashion, be it Wi-Fi, 4G on a mobile phone or on a shared network.
What's the best internet speed for live streaming sites?
Watching a livestream in HD quality and speed – similar to watching a movie on Netflix or Amazon Prime – requires a minimum of 5 Mbps. Watching adequate videos on sites such as Hulu or Twitch also requires 4-6 Mbps for minimum quality. 4K, ultra HD requires 25 Mbps. Minimum requirements, however, are lower.
Do live stream betting sites work on mobile?
Yes, most sites offer high-quality mobile livestream capabilities through their betting apps, as long as the phone or tablet is connected to a 3G/4G network.
Do I need to place a bet to watch live games?
Placing a bet isn't usually required. As long as you have an account with the book and a minimum balance, all available livestreams are available to watch.
Is there a delay when watching games live?
Yes, typically expect a delay of 30-45 seconds for livestreams. These delays are done on purpose so bettors can't get an advantage of the sportsbooks in live betting.
About the Author
NFL writer and expert Adam Thompson joined Bookies.com in 2019 after a successful run as senior handicapper for SportsLine and CBSSports.com. He's long been estabilshed as one of the nation's premier NFL and MLB handicappers, and his horse racing and PGA picks have produced major winners over the last 12 months.
Our trusted sports betting partners bring you safe and fun playing experiences