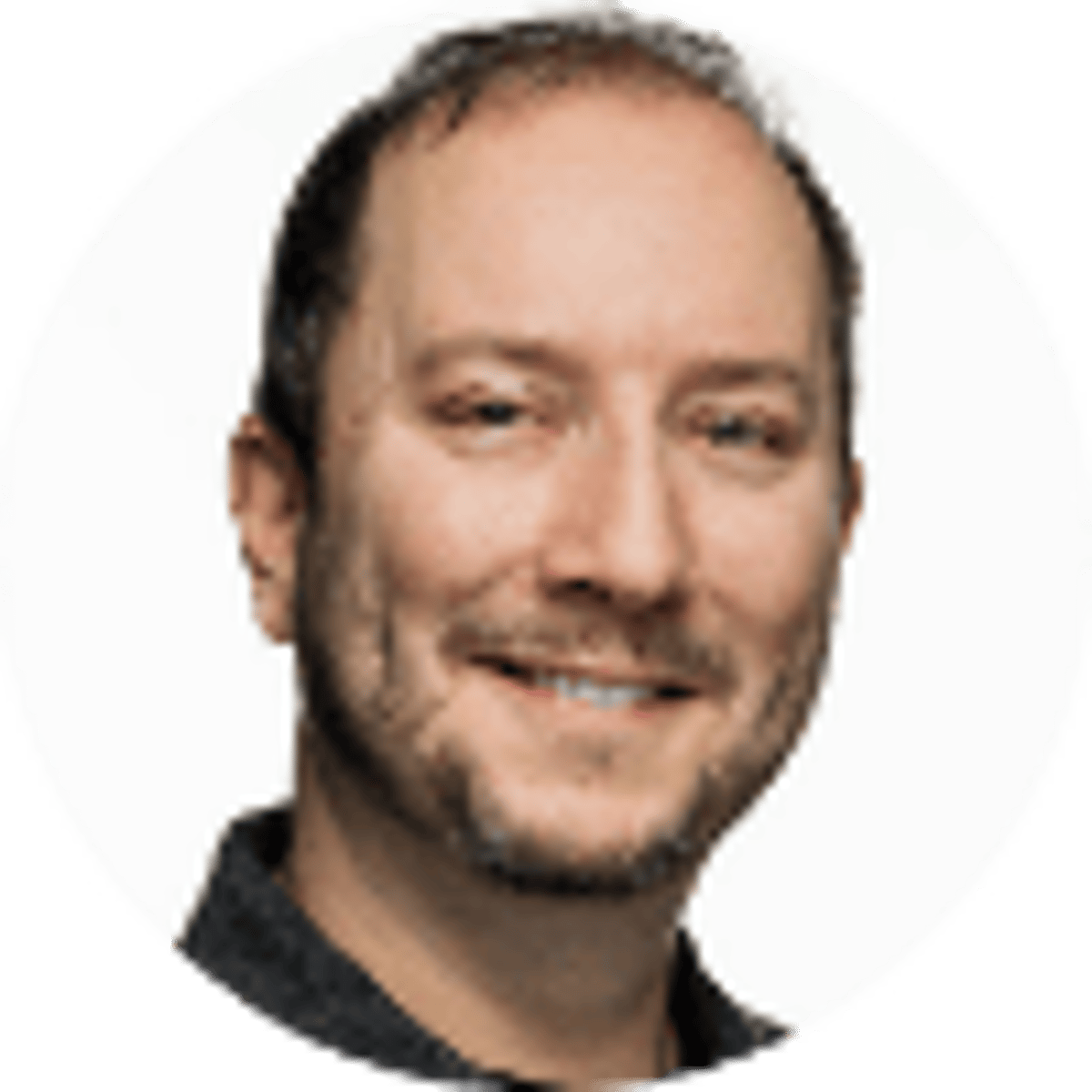 By Adam Thompson | | 8 mins
Understanding No Risk Matched Betting
Want to make real money betting online without the risk of losing your bankroll?
Betting is gambling, except when it isn't. And this is the case where it isn't. There is no chance involved when using a no risk matched betting strategy, the practice of making money online exploiting promotions and signup bonuses offered at online sportsbooks.
With a strong attention to detail, time and patience, you can guarantee winning with no chance of losing. Read our matched betting guide below to find out what no risk matched betting is, how it works and where you can do it.
What is Matched Betting?
Every sports betting site offers a plethora of enticing promotions to gain a bettor's business. They can range anywhere from an opening $500 risk-free first bet to huge signup bonuses and bankroll matching. You can increase your bankroll quickly by using sportsbook promotions. Matched betting, also called double betting, is a strategy that actually uses these promotions to sustain profit.
Bookmakers lose money on promotions, but they know in the long run they'll likely profit as players continue to play – and probably lose in the long run.
But these enticing promotions aren't just for new customers. Each week, they keep the deals coming. Play them right, and no risk matched betting has been shown to be quite profitable – and not just in the short term, either.
Benefits of Match Betting
If a bettor properly uses match betting techniques, he or she will win money without any risk of losing. For those seeking a project in their free time and enjoys crunching numbers and finding the most-sizzling promotions out there, there's free money to be made.
For a someone with a small bankroll to start, this can be an effective way to build it up before placing bets down the road with risk involved.
Since players can't lose money with proper match betting strategy, some consider it an opportunity to back a sizeable underdog with big odds, a wager that would be considered too risky to back under normal circumstances.
---
CHECK OUT: The top sportsbooks in New Jersey | Pennsylvania | Colorado | Indiana
---
Risks to Match Betting
If you're looking to guarantee victory, matched betting is great. If you're looking to win big at sports betting, it isn't. Matched betting takes considerable time and attention to detail. You're going to win, but the modest profits may not be worth the amount of time it takes to achieve them. It could take hundreds of hours of work to win a couple thousand dollars. Minimum wage work might pay better.
Also, matched betting isn't a very entertaining way to bet on the NFL. You're betting on one side to both win and lose. If you're into sports betting for the thrill and possibly make money, the thrill factor is gone using matched betting.
---
Signup to receive your daily tips & picks
Get exclusive offers, expert picks and reviews
---
How Match Betting Works
Matched betting involves wagering by way of taking advantage of a free bet offers and promotions provided by sportsbooks and using a formula to ensure cash flow.
Bettors utilize a no-risk strategy called back and lay betting. It involves playing two opposite bets on the same event at two different sites. The "back bet" is placed at a traditional bookmaker, while in Europe the "lay bet" is done typically at a betting exchange, an online betting site that allows you to bet against other bettors, not against the house.
Betfair is the best-known exchange in the world, but exchange betting is not available in the US. However, this approach can still be used with two sportsbooks.
On the surface, it sounds like you will win one bet, lose the other and finish even. That's true. But by triggering an online promotion, you'll ultimately finish ahead without the risk of losing money.
Typically, sportsbooks require "qualifying bets" to trigger the bonus. With matched betting, you get there without risk by placing the same bet elsewhere. Using matched betting, you've guaranteed profit without risk once the bonus is triggered.
---
CHECK OUT: Looking To Convert Decimal Odds Or Project A Potential Payout? Use Our Betting Calculator
---
Two Parts of a Matched Bet
A matched bet requires two separate bets, placed at different sportsbooks. These bets are called the Back Bet and the Lay Bet.
Back Bet
The back bet is the one you make with the online sportsbook that includes the promotion, such as a free bet or bankroll bonus.
Lay Bet
A lay bet is a bet against the outcome placed with the back bet. While you're betting on something to happen on the back bet, you're betting the opposite will happen with the lay bet. These bets aren't placed with the same sportsbook.
If your lay bet doesn't hit, you lose your stake just like any wager – this is called the liability. But remember, you won a bet on the same game on the original site. You've broken nearly even, with the possible vigorish at the sportsbook causing a slight negative overall value.
Placing a Matched Bet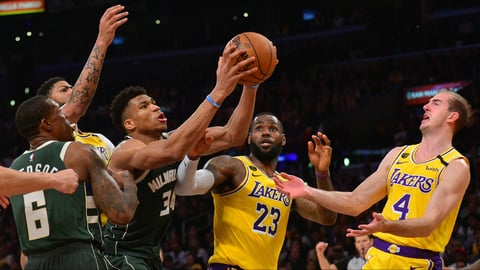 Sportsbooks make free-bet promotions that are contingent on rollover – bettors don't get the free-bet money until they risk a certain amount. Playing the lay bet on the opposite of the back bet with the sportsbook eliminates risk, yet still works toward the ultimate goal of triggering the promotion.
Here is how to place a matched bet:
1. Find a free bet promotion at an online sportsbook. To access the offer, register with the site.
2. Select a bet that is available to use to unlock the free bet. Most bets have rollover requirements – players need to bet $100, for example, to unlock a $100 free bet. Stay away from horse racing, futures or parlays. Place your "back bet" at the sportsbook.
3. Find a different sportsbook you're equally comfortable with to make the opposing bet. Locate the same game bet at the sportsbook. Some experts believe you should try to find the exact-same odds for each side, but there is opportunity to win both bets by making two picks with differing odds. If the Philadelphia Eagles are -6 on one site but the New York Giants are +7.5 on another, it leaves a potential of double-victory, with the odds still guaranteeing you won't lose both. If you get +6.5 and the Giants lose by 6, you win one of the bets while still fulfilling the overall mission.
4. Place your "lay bet" at the other online site – the same amount of money wagered on the back bet but on the opposite outcome. If you pick the Lakers to beat the Bucks in NBA betting at the sportsbook with the promotion, for example, go with the Bucks to win here.
5. After the outcome of the game is decided, you should have an overall balance close to $100, minus commission or juice, depending on which side won. While you have technically lost based on the vigorish/commission fees, you've remained on track to win big once the free bet promotion has been unlocked.
6. Keep making similar wagers until the promotion is unlocked. You'll keep losing the small sportsbook fees each wager, but once the promotion has been triggered, you end up with a nice profit – at no risk.
Here's a quick example:
You find a site that offers a $100 bankroll bonus when you play $200 in total bets. You register on the online sportsbook and put $250 in your account.
You place $100 on the Packers to cover the spread on Sunday Night Football against the rival Bears, and another $100 on the Chiefs to cover vs. the Ravens on Monday Night Football.
The next step is registering at a different online sportsbook to make each opposing bet. You put $250 into this account as well. Then you find the Packers-Bears and Chiefs-Ravens games, and place similar $100 bets – but here, the bets are on the Bears and Ravens to cover the spread.
Because you've bet equal amounts on each side, you're guaranteed to finish roughly even regardless of which team comes out on top – minus the vigorish from the sportsbook. If both losing bets were at the -110 odds popular at most sportsbooks, you would be down $10 per game, or $20 total.
But by betting $200, you have triggered the promotion. You have an extra $100 in your bankroll. In all, after placing the wagers, betting each side, you have $80 more than you did without really risking any of your own money.
Not sure where to begin your matched betting strategy? Bookies.com is the ultimate source. Only the best, most reputable online sports betting sites are featured by Bookies.com. All online gambling sites are carefully reviewed for quality, user experience and other factors to assure online sports bettors have a safe and enjoyable experience.
Bookies.com not only features safe and regulated sportsbooks, we also find the best available promotions.
Is Match Betting Safe and Legal?
Sports betting is legal in the United States at the federal level. Of course, some states have been more progressive at sanctioning it at the local level. But if it's legal to bet on sports online where you live, then matched betting is legal there, too.
Sports betting exchanges are legal as well, but there are no states that have officially sanctioned them. American bettors are best advised to use two different sportsbooks rather than going the route of unregulated, offshore exchanges that operate with no regulations and no oversight.
No Matched Betting FAQ
Is no risk matched betting different than match betting?
No-risk match betting and matched betting are the same thing.
Does match betting still work?
Not only does it still work, it arguably works better than ever. Sportsbooks are constantly improving their promotions to get new business, allowing for a larger final profit than in the past.
How is matched betting different than arbitrage betting?
Like matched betting, arbitrage betting involves wagering equal amounts on each side. But arbitrage exploits strong discrepancies in the odds posted at various sportsbooks. Match betting exploits free bet promotions and guarantees profit. Done right, each is considered a form of "risk free" betting.
About the Author
NFL writer and expert Adam Thompson joined Bookies.com in 2019 after a successful run as senior handicapper for SportsLine and CBSSports.com. He's long been estabilshed as one of the nation's premier NFL and MLB handicappers, and his horse racing and PGA picks have produced major winners over the last 12 months.