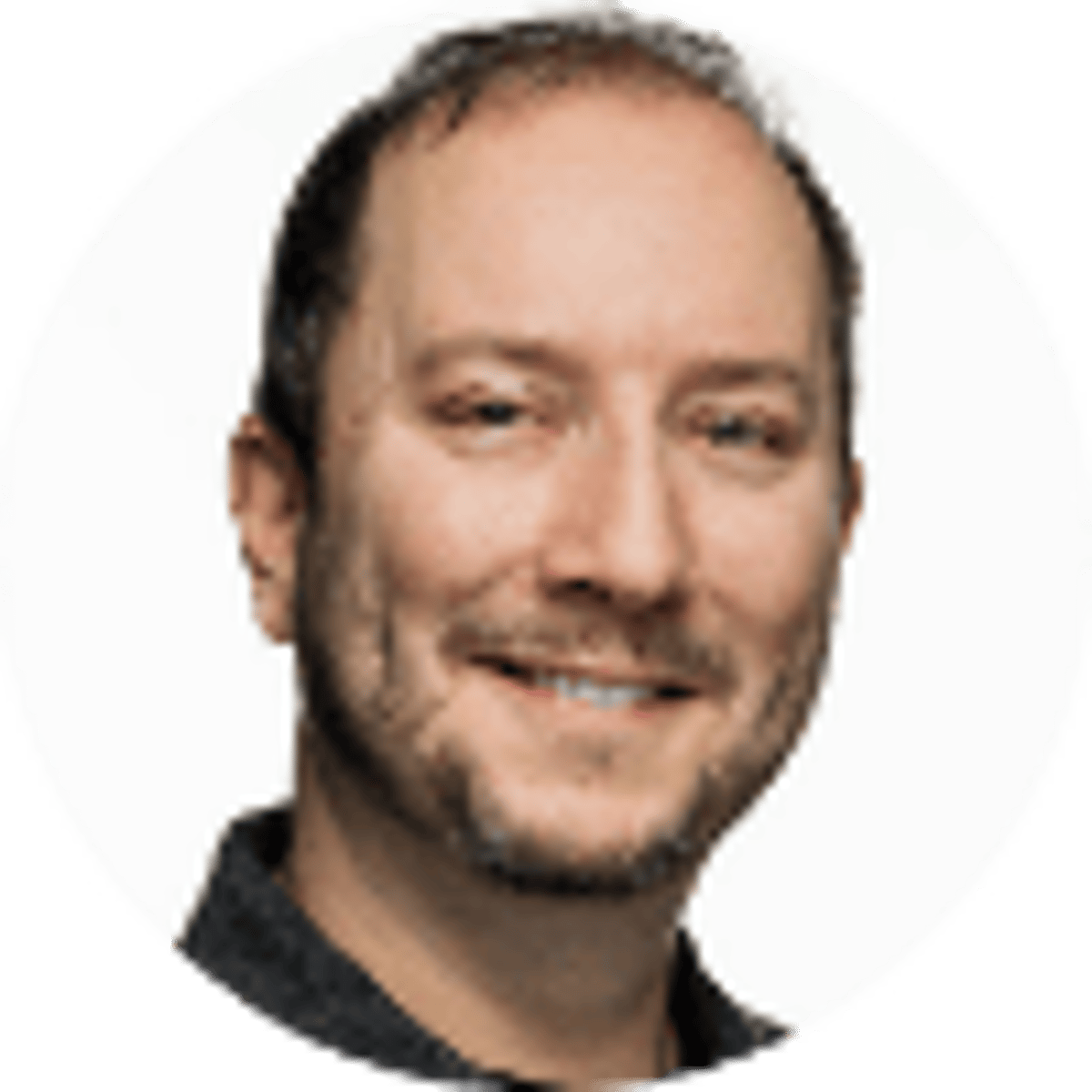 By Adam Thompson | | 10 mins
The Beginner's Guide to Prop Bets
Think you know which team will score first in an NFL game, how many passing yards the quarterback back will throw for or the amount of points a certain player will score in tonight's NBA showdown? Prop bets may become part of your regular wagering strategy.
Prop bets have exploded in popularity over the last few years. While some prop bets can be just for fun and don't take much skill, others require as much research as picking the game itself. Many players now enjoy wagering on props as much, if not more, than on the games themselves. And they can be just as lucrative.
What is a Prop Bet?
A prop bet is a bet that isn't made on the result of a game, but on an individual player or event in that game. Almost any bet on a game, with the exception of point spread, total and moneyline, can be considered a prop bet.
Instead of betting on who would win between the Ravens and Patriots, an example of a prop bet would be "How many passing yards will Lamar Jackson have?" The options in this case would be Over or Under the posted total. Prop bets are offered in nearly every major sport. These bets are placed before the games begin, just like the typical game wagers.
Props are popular in NBA betting. For example, among the NBA prop bets you might see:
76ers vs. Lakers: Game Scoring Leader
LeBron James +200
Anthony Davis +225
Joel Embiid +325
Ben Simmons +450
Tobias Harris +500
Al Horford +800
Danny Green +800
Kyle Kuzma +950
Dwight Howard +1000
Odds are based on a $100 bet, just like game and point spread odds. With prop bets is doesn't matter which team wins the game, it's about a specific player or event in the game that matters.
---
CHECK OUT: Ontario Sports Betting is Now Live!
---
How Did They Get So Popular?
Prop betting has been around for decades. The first notable prop bet that brought the feature into the spotlight was at Super Bowl 30 between the Chicago Bears and New England Patriots. With rumors that Bears defensive tackle William "The Refrigerator" Perry might be used in offensive goal-line situations, Vegas casinos offered a prop bet on whether Perry would score a TD in the Super Bowl. He did, the casinos lost hundreds of thousands of dollars, and prop bets have been growing ever since.
The Super Bowl is not just the pinnacle of American sports, it's the pinnacle of prop bets. Hundreds of Super Bowl prop bets are offered on the game each year (including Super Bowl MVP), and more than half of the money wagered on the game is on props.Top sportsbooks have capitalized on the popularity in recent years, adding the feature to regular season NFL games, as well as NBA, MLB, NHL and other major sports. A fan using one of the top NY betting apps in the New York sports betting market might want to bet on the over/under games the New York Jets will win while someone in the Michigan sports betting market might want action on the Detroit Pistons over/under. The top sports betting sites will have all of these covered.
The Benefits of Proposition Bets
Prop bets offer massive flexibility that you can take advantage of and rake in the profits. Say you have broken down every angle of the NBA showdown between the Rockets and Celtics. You might be unsure who is going to win or which side of the spread is showing value. But you're confident James Harden will struggle against the tough Celtics defense. You can eschew betting on the result of the game and focus on the value you've found.
You can double-down on your expertise, too. If you're not only confident the Packers handily beat the Bears on Monday Night Football but Aaron Rodgers has a monster game, you can wager on both.
For the novice bettor, prop bets are a great way to get into the game without the challenge of picking a winner or going with one side of the spread. There's roughly a 50% chance of winning and the payout is the same on either side. Playing a prop wager can also be a simple way to make a casual game on TV more exciting.
Betting limits are often lower for props compared to game bets. With betting sites offering all sorts of props in multiple sports, there's more incentive for them to focus on the game lines, thus a higher likelihood of a prop slipping through the cracks and the line being way off.
What to Watch Out for When Betting Propositions
Prop betting can be considered a way to add excitement to your ticket and potentially take advantage of a wrinkle in the gameplan. The top concern is that it takes considerable knowledge of players, matchups and gameplans – and sometimes it looks too easy. Most of the time the sides are equal (posted at -110), meaning both outcomes are equally likely to hit.
For example, it may be easy to assume a red-hot Giannis Antetokounmpo is going to have a huge game against the porous Phoenix Suns defense, but the Suns have held the Greek Freak in check in the past. Do missing players help or harm the chances for either side? There is much to consider to properly play props. It can help to first have a strong opinion on the outcome of a game.
Fun vs Skilled Prop Bets
Prop bets are often placed into two categories, fun and skilled.
Fun prop bets are those that require more luck than skill, they're fun for the sake of fun. Popular examples for the Super Bowl include which team will win the coin toss, how long the national anthem will be and how many times the cameras will show the head coach.
Skilled prop bets are the ones found for most games and are the ones you can leverage your sports knowledge to make an educated pick. Examples include how many TD passes Jimmy Garoppolo will throw in a game, the first team to score 10 points and the first offensive lineman to go in the first round of the NFL Draft.
Only skilled props can be part of a winning long-term betting strategy. You're not going to consistently hit on the seeming randomness of fun prop betting.
NFL Prop Betting Strategies
There are dozens of NFL prop bets to choose from each week, mostly centered on passing, rushing and receiving totals for players. Game and team props, such as first touchdown scored, first team to 20 points and longest field goal made, are also available.
Research and analysis is the best way to attack props. Avoid those that are based on luck and focus on those in which trends can be located. Is one team typically firing out of the gates while the other is a notorious slow starter? Does one team gain a lot of yards but fizzle in the red zone? Is a certain running back averaging 120 yards against bottom-half run defenses but just 65 yards against the top 10? There are limitless opportunities to find great NFL team and player props worth backing.
NBA Prop Betting Strategies
NBA props during the season typically center around scoring for a particular game – total points or 3-pointers hit, for example – though assists and rebounding are also available at times.
It helps to know the team that's involved. If you live in the Indianapolis area and watch every Pacers game, you likely know how a certain game could pan out. You can back or refute those initial thoughts with research.
One of the benefits of NBA prop betting is the limited number of factors involved in picking a winner. You can focus solely on a single player generating assists or rebounds, for example, and not worry about whether his shot is on or who's guarding him.
It's important, but sometimes easier said than done, to avoid assuming a player is due for a breakout game because he's been slumping. Going with your gut is not a winning strategy. Instead, listen to the numbers and the statistics. Bet with your head, not your heart.
Prop piggy backing can pay off big in the NBA. If your numbers tell you Damian Lillard is going to have a big game against the Clippers, but when he scores 30 or more points the Blazers have struggled as a team, there's an opportunity to double up on one game.
MLB Prop Betting Strategies
In no other sport can you throw more weight into trends and stats than baseball. The props for baseball arguably offer more sure-bet opportunities than full game wagers.
The pitcher vs. batter matchup can be used to project the opening 5-6 innings of a game. If one pitcher has an ERA of 3.50 but it's 5.50 in the first inning, and the opposing lineup is hitting .340 in the opening frame, picking the prop bet regarding a run scored in the first inning might be a sound pick. The same strategy can work for how many strikeouts a pitcher will have or can help with which of two players will have the most hits in the game.
Baseball statistics and metrics are seemingly endless, but if you're willing to put the work in, MLB props offer a strong level of potential success.
How to Make a Prop Bet
Prop bets are available at nearly every online sportsbook, and they're made the same as any game bet. Most prop bets odds are posted similar to game odds. In the United States, you'll see American odds for prop bets. An example of an NFL prop bet:
Tom Brady Total Passing Yards In Week 1
Over 285.5 Yards -110
Under 285.5 Yards -110
Prop bets often have more than two options. Thus the odds are often higher, offering a higher potential payout.
First Touchdown Score: Chiefs vs. Texans
Tyreek Hill +300
David Johnson +350
Travis Kelce +450
Brandin Cooks +475
Clyde Edwards-Helaire +600
Darren Fells +600
Other +375
A $100 wager on Cooks scoring the first TD of the game wins $475.
Not all props odds are so clean. In-game props, especially, can change quickly and dramatically. For odds that may be trickier, be sure to bookmark the Bookies.com odds calculator, which can instantly show potential payout and convert any odds so you know what is offered.
Can I Make Prop Bets on Live Games?
Live betting is the fastest-growing form of sports betting, and prop bets make up a bulk of the action. In-play prop action gives you the opportunity to bet on everything from who scores the next TD, to the result of the next drive, even the next play or at-bat.
How Prop Bets Are Paid
Prop Bets are paid out similar to game bets or any other bets. It's associated with the odds posted with the bet.
The common line for prop bet odds considered even is -110 for each side – you'd need to wager $110 to win $100 in profit. If the line is skewed, the lines may be altered by oddsmakers. For in-game odds of live events, they can move quickly and dramatically.
How Proposition Bets Differ from Future Bets
Prop bet and futures bets are similar in that neither is directly about the outcome of a game. The difference is prop bets focus on the activities of individual players or specific events, while futures are about long-term goals, such as which team will win the World Series, or which player wins NFL MVP.
Where Can You Make a Proposition Bet?
Nearly every major sportsbook now offers prop bets on games on a variety of sports. Bookies.com vets every legal online sportsbook in the U.S. and has evaluated each of them regarding safety, ease of use and bonuses for new customers and betting options.
Once you have your free picks, check out the top online sportsbooks at Bookies.com for the best odds and prop bet options.
About the Author
NFL writer and expert Adam Thompson joined Bookies.com in 2019 after a successful run as senior handicapper for SportsLine and CBSSports.com. He's long been estabilshed as one of the nation's premier NFL and MLB handicappers, and his horse racing and PGA picks have produced major winners over the last 12 months.