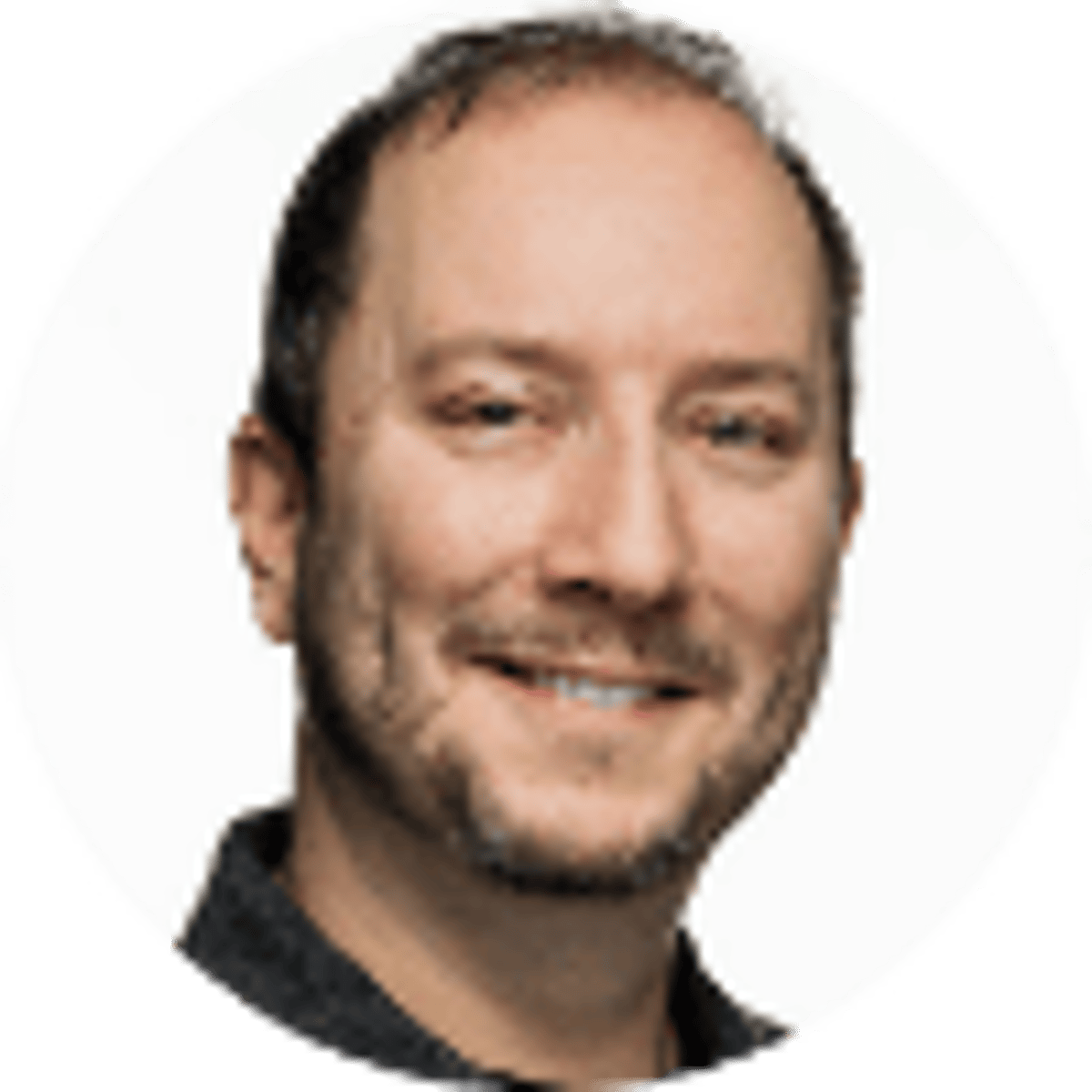 By Adam Thompson | | 10 mins
Point Spread Betting
If you are interested in wagering on an NFL or NBA game, you need to know how to read a point spread. Point spread betting is by far the most popular kind of wagering on NFL, college football, NBA and college basketball.
Read below to reveal how a point spread works and how to make the most of them to your betting advantage.
What is a Point Spread?
A point spread helps even the gap between the favorite and the underdog of a game. If the Philadelphia Eagles are playing host to the Miami Dolphins, you would likely be inclined to pick the Philadelphia Eagles to win the game. But sports betting sites will put a point spread on the game, giving the underdog Miami Dolphins points, to help even the odds.
The approach is especially common for football and basketball.
How Does Point Spread Work?
Let's say the Los Angeles Lakers are playing host to the Boston Celtics. If you have to pick a winner of the game, you're likely going with LeBron James and the Lakers. But what if the Celtics were given seven additional points to begin the game?
That's what a point spread does. It evens the playing field. It also evens the odds. In the above example, the point spread line would look like this:
Boston Celtics (+7) -110
Los Angeles Lakers (-7) -110
If you were to pick the Lakers to simply win on the moneyline (straight up), these NBA odds might be -280, meaning you'd need to wager $280 to win $100 in profit. With a point spread, both teams can be wagered on at -110 odds, in which a $110 ticket brings $100 in profit.
Why is just about every even betting line posted at -110? The vigorish, or juice, is a backend commission by sportsbooks. It provides a house edge: If each side is evenly played, the books still make money off the juice.
What Happens if I Lose My Spread Bet?
If you take the Lakers to cover the spread (-7) at -110 odds, you not only need L.A. to win, but win big. Let's say LeBron goes off for 42 points and the Lakers roll to a 107-101 victory. That's great for the Lakers, but not for you, the bettor. Their six-point win didn't cover the spread. You lost $110.
What Happens if I Win My Spread Bet?
If you back Boston (+7) to cover the spread for $100 (-110), that means you don't need the Celtics to pull off the upset. All you need is for the Celtics to lose by six points or less to cash out.
In the above example, the Celtics lost … but you didn't. You are in possession of a winning ticket. You doubled your money on the point spread bet, and the book owes you $210 – your $110 bet plus $100 in profit.
Benefits of Point Spread Bets
Point spreads level the playing field for sports bettors. It makes underdogs just as valuable to pick as favorites. You're not likely to pick Kentucky to beat Alabama when betting college football, but if the Wildcats are posted at +28, you might consider it.
Conversely, even if you're sure the Crimson Tide are going to win, putting a moneyline wager might be too expensive. Alabama might be -500, meaning you'd need to wager $500 to win $100 in profit. One loss can set you back. To many sports bettors, it's not worth it.
With each team posted with a point spread, it allows you to look at both sides of the game and, in theory, a 50% chance of picking the right side. A win doubles your money, a loss costs slightly more with the juice added by the sportsbook.
As an aside, it also makes many games more interesting to watch. If the Packers are leading the Lions 28-17 with four minutes left on Thursday Night Football, the on-field drama may be lacking, but it's on full tilt if you took either side of the 10-point spread.
Point Spread Odds and Line Movements
Point spreads change often from the time they're posted to the start of a game. An oddsmaker can alter the lines whenever they wish, based on a variety of reasons. That includes if one side is getting a strong majority of the money, if a major injury or suspension occurs, or if the weather plays a factor.
Bettors can take advantage of lines changes, either by jumping on them early or waiting for the point spread to move. For example, if the Denver Broncos are playing host to the Kansas City Chiefs, on Monday the line might be:
Kansas City Chiefs -3.5 (-110)
Denver Broncos +3.5 (-110)
But by Thursday, it's unclear if Chiefs QB Patrick Mahomes will play due to an ankle injury. Suddenly, the line shifts:
Kansas City Chiefs -2.5 (-110)
Denver Broncos +2.5 (-110)
The Broncos remain the underdog, but the line shifted a full point in their favor. A Denver bet may not be as appealing of a betting option as it was, however, because the betting line now doesn't cover a field goal. The Chiefs need to win by just three points to win, instead of four as was required with the original point spread.
But the line can switch just as quickly the other way. If Mahomes is officially declared good to go on Saturday, the line moves once more:
Kansas City Chiefs -5 (-110)
Denver Broncos +5 (-110)
Now, the Chiefs need to win by six points or more to cover, the Broncos can win or lose by less than five points.
Timing is important in playing your spread bets. Whatever the line is when you place your bet, that's the number you get, regardless of how it moves through the rest of the week. You also want to keep an eye on our NFL consensus page to see if money is flooding in on one side of the bet.
Can You Bet on Point Spreads At Different Parts of the Game?
Yes, especially in the NFL. In addition to a game point spread, most sportsbooks now post first-half point spreads, and even point spreads for each of the four quarters.
Also, live betting NFL odds has exploded onto the scene in recent years, and point spread is the most-popular way to bet in-game. Scoring plays, changes of possession and time passed can affect point spreads when it comes to in-game betting.
Key Numbers to Watch For
When it comes to how to read a point spread, there are several key numbers worth keeping an eye on, especially in football.
The two most-common scoring plays in football are the touchdown with extra point (7 points) and the field goal (3). It would make sense, then, to know 7 and 3 are the most common final score margins of victory, accounting for roughly 25% of all NFL games in recent years.
Based on those two key numbers, oddsmakers will often use a "hook" to sway bettors in one direction. A hook is an extra half-point put on a point spread, most often used in football.
If you're betting a favorite, laying fewer than 7 or 3 points adds a great deal of value. So a line of -6.5 or -2.5 is enticing.
Conversely, so is an underdog posted at +7.5 or +3.5. With so many games decided by those two numbers, using a hook when available is something to consider.
There are other key numbers in football, not as strong but worth considering. The third most-common scoring margin in NFL games is 10, followed by 6. Getting a hook on either side of 10, especially, can be the difference between a win and loss.
Basketball has key numbers but they're not as strong and hooks aren't as commonly used. The most-common final margin of NBA games is between 5-8 points, so hooks of 4.5, 5.5, 7.5 or 8.5 are utilized. Late free throws will often push last-second outcomes into that range.
Point Spread Betting Strategies
Betting on point spreads evens the risk and the reward, compared to moneyline wagering, where a bettor simply picks the winner or loser regardless of the odds. But it takes a keener eye on which side should hit. Developing your own criteria can go a long way to being successful betting against the spread.
Some aspects to consider:
Home-field advantage: Some teams have a stronger advantage of playing on their own field in front of their own fans, but the advantage varies on the team. In football, playing at home can be worth anywhere from 2 to 4.5 points. Oddsmakers factor home-field advantage in their odds, so it's important to note it in your own projections.
Statistics: For football, yards or points for and against, red zone success and turnover differential are just a few of myriad stats that could help you come to a conclusion. In basketball, shooting percentage for and against, rebounding success and turnovers can be key.
Power rankings: Sites all over the internet post lists of teams based on their own systems and merits. Many handicapping sites may assign a total number to each team, which they may use directly in their projecting.
Recent Play: Some teams may have a skewed overall package if they started the season losing four in a row but have since bounced back to win three straight. Taking their latest form into consideration is a good checks-and-balances practice.
Handicapping Point Spreads
After taking all these above aspects into consideration, you should have a better idea of which side of a point spread is most likely to hit. Experience betting against the spread allows for tweaking and fine-tuning any approach.
Matchups can be a way to separate the close calls. If a pass-happy offense is matched up against one of the league's bottom pass defenses, it could offer a decided edge to one side. If one QB is prone to throwing interceptions and the opposing defense is a ball-hawking unit, there's an advantage to the other side. Point spreads can also mean a little more in potentially higher-scoring games.
Nobody wins them all, but remember, if you hit on 55% of your picks, you're making a profit.
How Point Spread Are Used in Different Sports
Point spreads are the main way people bet on football and basketball, and thus it's most associated with those two sports. But point spreads exist in other sports, too, albeit they're set lines.
In the lower-scoring sports of baseball and hockey, point spreads are run the "runline" and "puckline," respectively, and each is set at 1.5: a favorite are posted at -1.5 with underdogs at +1.5, with adjusted odds for each.
Bottom Line
Betting on point spreads is the most popular way of laying NFL and NBA bets. It evens the playing field for bettors, giving similar odds to both the favorite and underdog. Learning what a point spread is, how to read a point spread is and how to formulate a gameplan on point spread picks increases your chances of success and profit.
Point Spread Betting FAQ
What does +7 spread mean?
If the spread is seven points for a game, it means the underdog is getting seven points, noted as +7 on the odds. A team posted at -7 is the favorite and is laying seven points.
What is a "push" in spread betting?
A push means neither side won a bet against the point spread. If a team is favored by three points and wins by three, the bet is considered a push. Nobody wins and bettors get their original wager back.
What does PK or Pick'em mean?
If a point spread is listed as PK, it means neither team is favored, and no there is no spread. You can pick either team for the same price, typically -110 adding in the vigorish for the house edge.
What is an alternative point spread?
Alternative point spreads offer more or fewer points to a certain team in exchange for altered odds. If the Saints are -7 against the Buccaneers, for example, a site may offer an alternate spread of -6, so you could get the Saints at -1 or -13.
What are examples of football point spreads?
Point spreads have been put on every Super Bowl, from the Packers (-14) vs. the Chiefs in Super Bowl I to the Chiefs (-1) vs. the 49ers. The Eagles (+4) were the last underdog to cover a Super Bowl, vs. the Patriots in Super Bowl 52.
What are examples of basketball point spreads?
On Christmas Day 2019, the spread for the big five games included the Celtics (-4) at the Raptors, the Bucks (-3) at the 76ers, the Rockets (-11.5) at the Warriors, the Lakers (-2.5) vs. the Clippers and the Nuggets (-9) vs. the Pelicans. The underdog went 4-1 against the spread that day.
What does spread mean?
The spread is the expected margin of victory of a game, set by oddsmakers. For point spread betting, the favorite lays that amount of points while the underdog receives that many points to even the odds.
About the Author
NFL writer and expert Adam Thompson joined Bookies.com in 2019 after a successful run as senior handicapper for SportsLine and CBSSports.com.