How To Factor Home-Field Advantage When Betting MLB In 2021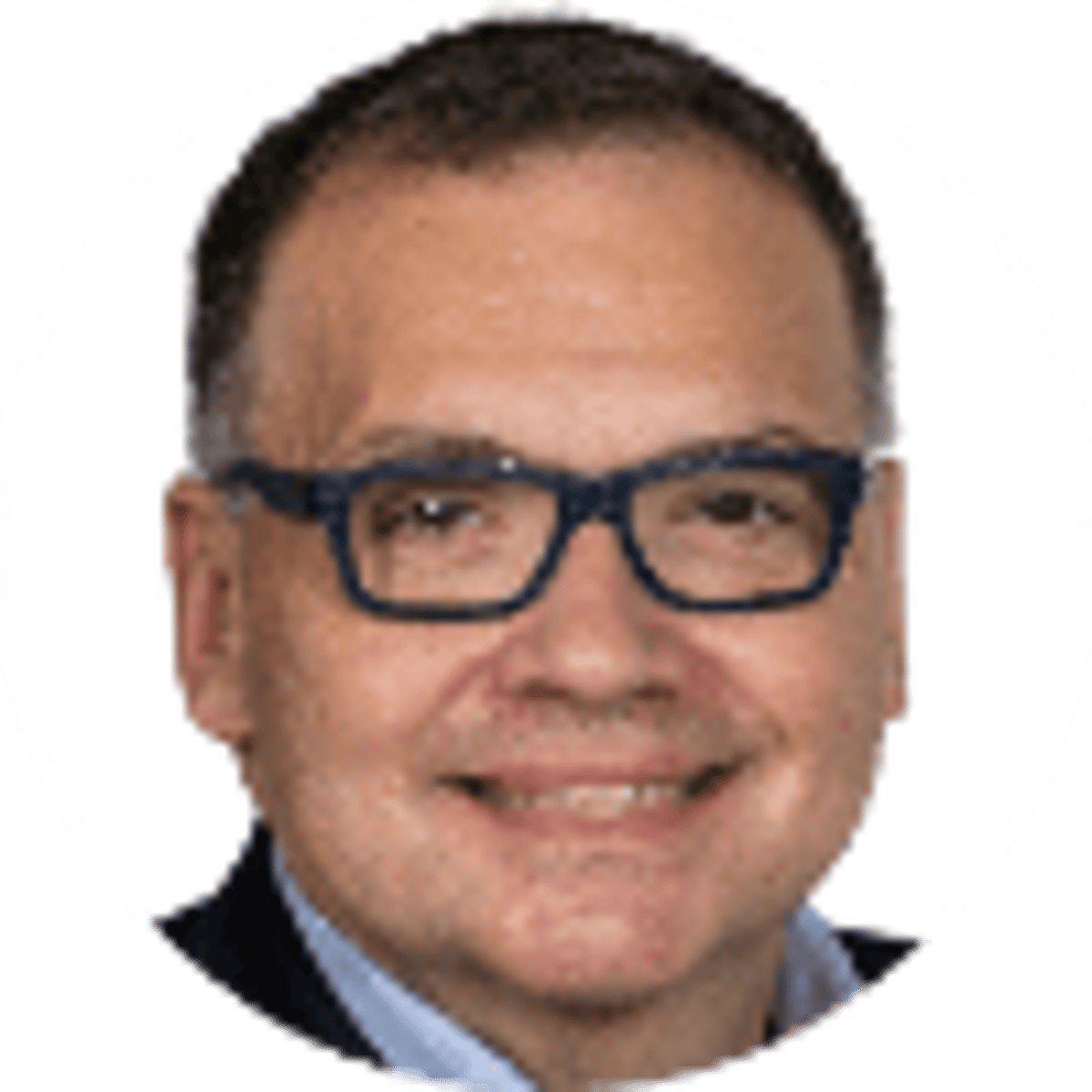 By Bill Speros | 8 mins
There is a disparity among pro sports teams this spring as some play host to opponents with full stadiums and arenas, while others face cavernous, near-empty venues at home.
It's prevalent in Major League Baseball betting when teams visit Atlanta, Houston or Arlington, Texas. All three teams allow sizable crowds at their home games. The Braves will be at 100% with their next homestand starting May 7. The Astros allowed 50% capacity at Minute Maid Park in April and the Rangers opened the 2021 season to a full house at Globe Life Park.
Meanwhile, in cities like Boston and New York, crowd size is severely limited. The Red Sox have capped seating to just 12% until further notice due to the current COVID-19 restrictions in the Commonwealth of Massachusetts. The Yankees and Mets are limited to 20% due to New York's rules.
For oddsmakers such as Johnny Avello of DraftKings, any home-field advantage bettors should consider is based first upon the home team itself before any crowd size.
"The first thing I ask myself: 'Are the Astros going to have garbage cans?' That's going to make a difference. But the Astros are a really good team and around .500 at home (they were 7-7 at home entering play Friday)," Avello said, referring to the cheating scandal that marred Houston's 2017 World Series title. "That makes a difference there.
"As far as the Texas Rangers, they're just not a good baseball team. It's a beautiful stadium and a full house will help them somewhat, but I'm not looking at a full house giving them a heavy home-field advantage."
New York Mayor Bill de Blasio Wednesday announced he expected the Big Apple to be fully open at 100% capacity across the board – including stadiums and arenas – by July 1. However, any changes in those restrictions must be approved by Gov. Andrew Cuomo, who was less than thrilled with de Blasio's pronouncement.
Massachusetts Gov. Charlie Baker this week announced that public venues in Bay State – including Fenway Park, Gillette Stadium and TD Garden – will be allowed to operate at 100% capacity starting July 1. The Red Sox entered the weekend tied for the best record in the American League at 16-10. Boston opened the season at +5000 to win the World Series at DraftKings and most other books. They are now around +2000.
"It goes back to the team," Avello said. "The Red Sox were projected to be a .500 team or so. But we all know that if you put them in that stadium with 35,000 fans, they're going to play better. And the crowd is going to rally them. It works for them. It works for the Yankees at home when they have a full house. Team to team, it just changes."
---
---
Return Of Fans Carries 'Upside'
In terms of betting interest and handle, there's a consensus among oddsmakers that more people in the stands will lead to more viewer interest, a better viewing experience and eventually more betting action.
"The readmission of fans back into stands can only be an upside," said Yaniv Sherman, head of US at 888Holdings. "I've already had the privilege of attending a few sport events where there's like a 10% capacity limit. It's still weird. The vibe is not there. Also, from a broadcast perspective, I don't care how much fake sound you pump in, it doesn't look and doesn't feel the same. For sports betters, typically, what's important is the variety and depth of sports to bet on. But sports betting follows engagement."
And the lack of on-site buzz is a challenge for keeping a younger audience involved, engaged and betting in-game.
"It is a challenging enough exercise to sit through a three-and-a-half hour baseball game," Sherman said. "Doing it on the TV with no fans in the stands, it's almost like watching batting practice. And if people aren't watching, they're not betting in play, they're just betting pre- or post- or betting. These are already trends that we saw. Millennials and Generation Zs don't watch three and a half (hour) events of anything. They won't attend their own wedding for three and a half hours, let alone watch a football game."
---
CHECK OUT: The Latest 2021 MLB Futures Plus Daily MLB Game Odds
---
Current Crowd Sizes Allowed Across MLB
Here is a look at the current seating capacity situation for each ballpark in the majors:
| Team | Park | Capacity |
| --- | --- | --- |
| Arizona Diamondbacks | Chase Field | 20,000 (42%) |
| Atlanta Braves | Truist Park | 41,084 (100%) |
| Baltimore Orioles | Camden Yards | 11,000 (25%) |
| Boston Red Sox | Fenway Park | 4,500 (12%) |
| Chicago Cubs | Wrigley Field | 10,000 (25%) |
| Chicago White Sox | Guaranteed Rate Field | 8,935 (22%) |
| Cincinnati Reds | Great American Ballpark | 16,927 (40%) |
| Cleveland Indians | Progressive Field | 14,016 (40%) |
| Colorado Rockies | Coors Field | 21,363 (42.6%) |
| Detroit Tigers | Comerica Park | 8,216 (20%) |
| Houston Astros | Minute Maid Park | 20,584 (50%) |
| Kansas City Royals | Kauffman Stadium | 17,400 (46%) |
| Los Angeles Angels | Angel Stadium | 15,016 (33%) |
| Los Angeles Dodgers | Dodger Stadium | 15,000 (27%) |
| Miami Marlins | loanDepot Park | 9,185 (25%) |
| Milwaukee Brewers | American Family Field | 10,475 (25%) |
| Minnesota Twins | Target Field | 9,876 (25%) |
| New York Mets | Citi Field | 8,384 (20%) |
| New York Yankees | Yankee Stadium | 10,850 (20%) |
| Oakland Athletics | Oakland Coliseum | 12,188 (26%) |
| Philadelphia Phillies | Citizens Bank Park | 10,758 (25%) |
| Pittsburgh Pirates | PNC Park | 9,590 (25%) |
| San Diego Padres | Petco Park | 14,148 (33%) |
| San Francisco Giants | Oracle Park | 20,957 (50%) |
| Seattle Mariners | T-Mobile Park | 11,985 (25%) |
| St. Louis Cardinals | Busch Stadium | 14,572 (32%) |
| Tampa Bay Rays | Tropicana Field | 8,547 (20%) |
| Texas Rangers | Globe Life Field | 40,518 (100%) |
| Toronto Blue Jays | TD Ballpark (Dunedin, Florida) | 1,275 (15%) |
| Washington Nationals | Nationals Park | 10,334 (25%) |
The current situation has been challenging for sports betting sites, but that stress should lessen as crowd size evens out across the sports landscape.
"There will be a significant impact on pricing, with the return of true home field/court advantage," PointsBet Director of Analytics Jay Croucher said. "It's been a difficult and gradual process for bookmakers to adjust to no fans, and then limited fans, factoring in that a lack of travel and home familiarity does create some form of advantage, but a much reduced one with the absence of crowd noise (and the impact it can have on officials). The return of fans will return home advantages to normalcy,"
The presence of sportsbooks at venues will also increase the intensity of the home crowd as more people in attendance will be betting on the game(s) they are watching in person. This year will be the first with both full crowds and a plethora of on-site betting venue at MLB and NFL venues.
"Home-field advantage will now need to be factored into the line," said Thomas Gable, Director of Race and Sports Betting at the Borgata in Atlantic City, New Jersey. "Not all home field advantage is created equally and we will be paying particular attention to capacity limits and such."
"Secondly with the expansion of sports betting to so many new states and companies having partnerships with leagues and teams, you will see many more people betting via their phones right from their seats in the stadiums and arenas," Gable continued. "The companies that have partnered with particular teams will have 'sports betting lounges' set up in some arenas and at the very least, fans will certainly be inundated with sportsbook marketing when they attend games."
Lack Of Fans Did Not Hurt 2020 Handle
Sherman, Avello, Gable and Croucher said their numbers held up well despite the lack of fans in 2020 as pro sports returned. Some major events like the Masters and Kentucky Derby were moved back several months on the calendar.
"Once major sports returned, our numbers saw a significant increase across the board, with continued growing interest in sports betting," Croucher said. "Sports viewing perhaps took on even more significance than before, with fewer other activities viable, and betting clearly tied into that."
---
CHECK OUT:
Latest 2021 World Series Odds
From Top Online Sportsbooks
---
Larger handles were also buoyed by the introduction of sports betting into states like Michigan, Illinois, and Colorado. And by the absence of sports for several months last spring and early summer. The November 2020 Masters set a then-record for golf handle at both PointsBet and DraftKings.
"Certain events were more affected than others, such as the Kentucky Derby," Gable said. "But when you saw baseball start up last July and the NBA and NHL restart their seasons last August, there was such a pent-up demand to bet the major sports that the calendar didn't affect anything. People were just hungry to bet some familiar sports and it showed in the handle and revenue."
About the Author

Bill Speros is an award-winning journalist and editor whose career includes stops at USA Today Sports Network / Golfweek, Cox Media, ESPN, Orlando Sentinel and Denver Post.
Our trusted sports betting partners bring you safe and fun playing experiences