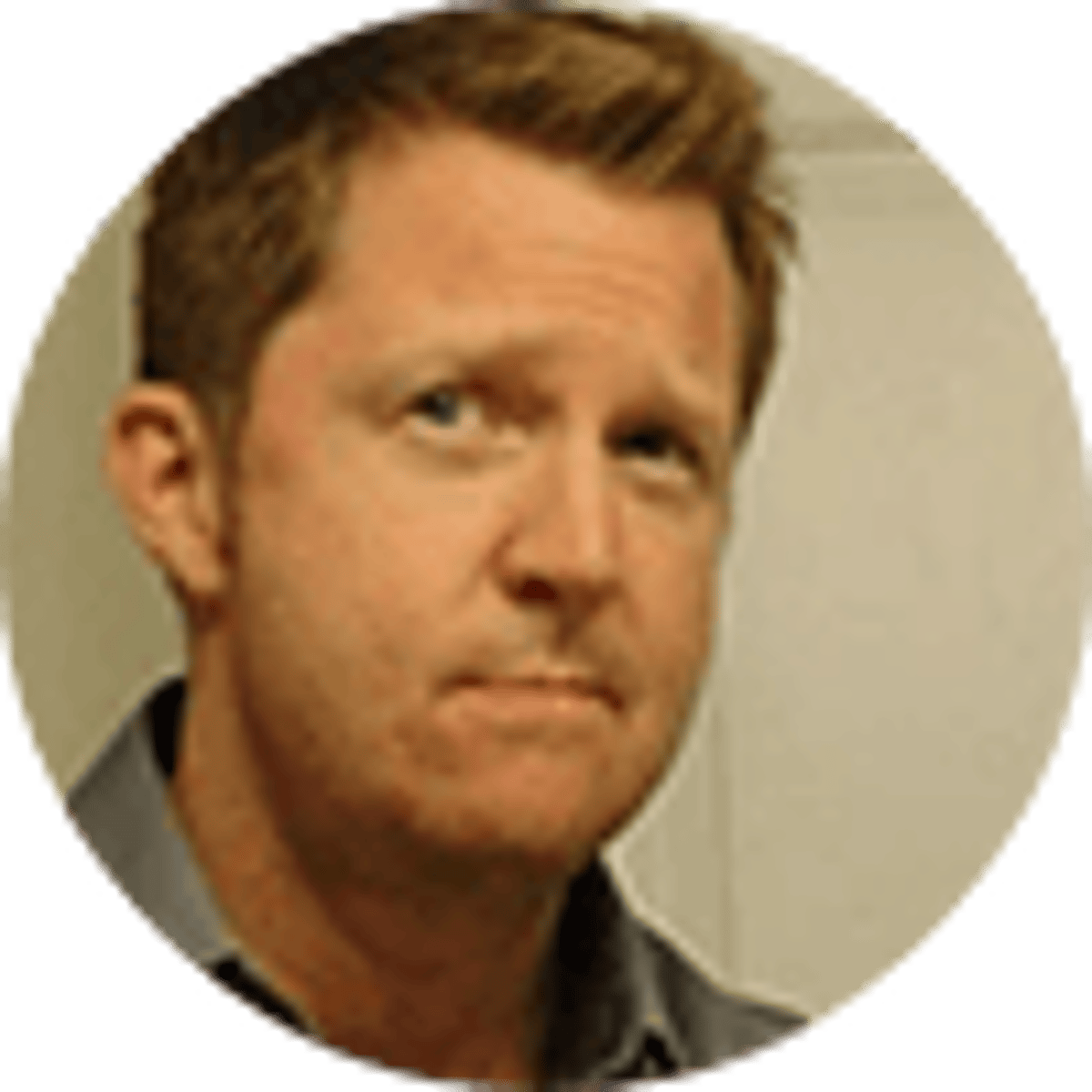 By David Caraviello | | 27 mins
FanDuel Ohio Bonus Offer: Get $1100 in Free Bets + Free NBA League Pass Today
67
PLAYERS REDEEMED TODAY!
The Ohio sports betting launch date of Jan. 1, 2023 is just around the corner, and FanDuel Ohio knows it! They are offering $100 in free bets, plus three months of NBA League Pass for anyone who signs up for a new FanDuel Ohio account from now until Dec. 31. This is a deal you don't want to miss!
The free bets will be credited to accounts when FanDuel Ohio goes live on Jan. 1, 2023. No deposit is required. Yes, you read that right, no deposit! Just sign up today to qualify. The NBA League Pass offer will kick in immediately, which means you can begin watching out-of-market NBA games as soon as you enter the unique code FanDuel sends upon registration.
You'll also be able to get a No Sweat First Bet up to $1,000, putting your total free bets available at 1,100.
Also important to know? You don't need to enter a FanDuel Ohio bonus code to get this offer. Just click "Bet Now" below, register for a new account, and check back on Jan. 1, 2023 for your $100 in free bets and a three-month NBA League Pass.
When is FanDuel Coming to Ohio?
FanDuel will be coming to Ohio in the very near future, most likely on Jan. 1, 2023 - the universal launch date for Ohio sports betting. FanDuel Ohio was among 18 operators approved for licenses, and it will likely do so with both its mobile app and a retail sportsbook at Belterra Park in Cincinnati.
Sports betting was legalized in Ohio in December of 2021, after Gov. Mike DeWine signed a bill that had been haggled over for three years in the state legislature. The law splits sports betting licenses into three classes, and allows for 25 of the top (or Type A) class that will be reserved for casinos or professional sports teams.
Each casino or sports team can partner with online sportsbooks operating up to two "skins," industry parlance for a betting site like DraftKings Ohio and its associated mobile app.
So there's lots of room in the Ohio market for online platforms, promising bettors a bevy of alternatives.
Type A & B licenses, such as casinos and pro teams that will offer mobile (A) and retail (B) sports betting
Type C licenses, for operators that wish to offer sports betting through kiosks
Retail sportsbook operators
Mobile operators (first skin)
The second operator window ran from July 15 through August 15. That window was for Type-C licenses, which include restaurants, sports bars and grocery stores that want to offer sports betting through kiosks. Kroger is among the supermarket stores looking to provide sports betting kiosks, though they won't be available right away (it seems like the springtime is the new target date).
There are 16 mobile sportsbooks that could launch on New Year's Day. The following operators have been approved to launch on Jan. 1:
Caesars Ohio Sportsbook (Scioto Downs)*
PointsBet Ohio (Hollywood Gaming at Mahoney Valley)*
Betfred Ohio (Cincinnati Bengals)
Bet365 Ohio (Cleveland Guardians)
SuperBook Ohio (FC Cincinnati)*
Barstool Ohio*
DraftKings Ohio
Tipico Ohio*
Hard Rock Ohio*
Betr Ohio
BetFanatics Ohio
Gamewise Ohio
BetParx Ohio
*Will also have a retail location
There are also more than 1,000 bars and restaurants hoping to offer betting kiosks. The extended run-up to the Ohio sports betting go-live date means that FanDuel Ohio and all the top Ohio betting apps will begin taking bets on a New Year's weekend loaded with major events.
Take a look below at some of the biggest sportsbooks expected to launch in Ohio:
Here's a full list of operators looking to launch in Ohio and here's a list of the milestones that need to be met before operators like FanDuel Ohio can launch.
Ohio is going to have a plethora of options on launch day, as opposed to sports betting in New York, which launched in a piecemeal fashion last January, with just four licensed sportsbooks on its launch day.
Ohio's launch day indeed promises to be a big one—not only is it an NFL Sunday (the next-to-last week of the regular season), but four big college bowl games (the Rose, Cotton, Citrus and Tampa Bay, formerly the Outback) are set for the following day.
Some operators have been eyeing this launch for months. Caesars Ohio announced in February that it would build a betting facility inside the Cleveland Cavaliers' home arena, with a planned opening by the end of 2022. Likewise, Bally's Interactive (parent company of Bally Bet) announced plans in April for a branded lounge inside the stadium of the Cleveland Browns.
Where to Bet at FanDuel Ohio
FanDuel Ohio will have a retail sportsbook at Belterra Park Racino in Cincinnati, which is a local treasure that's been offering horse betting since 1925. The property is run by Boyd Gaming, which has a partnership with FanDuel.
The expectation is that retail betting will be available in early 2023, though reports indicate construction on the sportsbook hasn't started yet. Until then, you'll be able to bet on the FanDuel Ohio app, which is likely to be available on Jan. 1, 2023.
You can always bet on the FanDuel Ohio app when it launches. Click the image below to sign up and get $100 in free bets on launch day.
Alternatives To FanDuel Ohio Promo Code
Ohio sports betting will offer an enormous amount of promotional opportunities for bettors to take advantage of, many of them available through the use of bonus codes. These promos provide bettors with bonuses such as a deposit match or a risk-free bet, and the codes that activate them can regularly be found here at Bookies.com.
Because Ohio is still a few months away from launch, we're not certain yet which Ohio promo codes will be available from which sportsbooks in the Buckeye State.
But looking at past launches in other states provides a hint. Meanwhile, Caesars Sportsbook offered up to $1,250 Back on Your First Bet if it loses, plus 1,000 Tier Credits and 1,000 Reward Credits) when it launched in Kansas.
BetMGM typically offers risk-free bet up to $1,000. WynnBET usually offers a Bet $10, Win $200 in free bets initially in New York (its offer now is Bet $100, Get $100 free bet), while BetRivers a 2nd Chance Bet Up to $500.
Other hints come from national promos like that presented by Unibet, which is offering a $250 risk-free bet with a bonus code. Keep checking Bookies.com for the latest on bonus codes related to Ohio's launch on Jan. 1, 2023.
What We Like About The FanDuel Ohio App
The FanDuel Ohio app is sure to be one of the highest rated on the market, based on user reviews from other states. The interface is easy on the eyes (blue & white) and the screen allows for at least 4 markets to be shown at the same time (DraftKings app typically shows three sets of odds on an iPhone, for comparison).
The FanDuel Ohio app makes putting same-game parlays together a breeze and you can even live stream some sports (tennis, certain soccer leagues).
If there's one critique about the FanDuel Ohio app is that you'll have to clear out any promo pop ups before you can start your bet slips. Of course, that's not really a negative depending on if you like the current promo being offered or not. It's a small annoyance on an otherwise great app.
The FanDuel Ohio app is offering new sign ups $100 in free bets! Click "Bet Now" below to get started. The free bets will be in your account on Jan. 1, 2023, plus you'll still be eligible for a No Sweat Bet up to $1,000. Sign up today!
FanDuel Ohio FAQs
When will FanDuel Sportsbook be legal in Ohio?
FanDuel Sportsbook Ohio is legal, however, it won't be live until Jan. 1. That's the universal launch date for Ohio sports betting and FanDuel Ohio was recently given conditional approval to launch its mobile app and a retail sportsbook (at Belterra Park in Cincinnati) on that date.
Will FanDuel Sportsbook have pre-registration in Ohio?
Yes, FanDuel Ohio sportsbook is now offering $100 in free bets (on launch day; plus a No Sweat Bet up to $1,000) to anyone 21+ who registers for a new FanDuel Sportsbook Ohio account from now until Dec. 31. This offer will expire as soon as FanDuel Sportsbook Ohio launches (Jan. 1, 2023).
Do I need a bonus code for FanDuel Ohio?
No, there is no actual FanDuel Ohio bonus code needed to get FanDuel Ohio's offer of $1,100 in free bets + 3 free months of NBA League Pass.
Can I use FanDuel Sportsbook Ohio in an other state?
No. You will need to be in Ohio to access the FanDuel Ohio Sportsbook app, however, you can use a FanDuel app in any state where FanDuel is legal and live. Geolocation will confirm if you're eligible to use FanDuel.
How old do I need to be to bet at FanDuel Ohio Sportsbook?
The legal age for sports betting in Ohio is 21+.
About the Author

Veteran sports journalist David Caraviello has covered college football, college basketball, motorsports and golf, covering all three US golf majors, the Daytona 500 and SEC football.