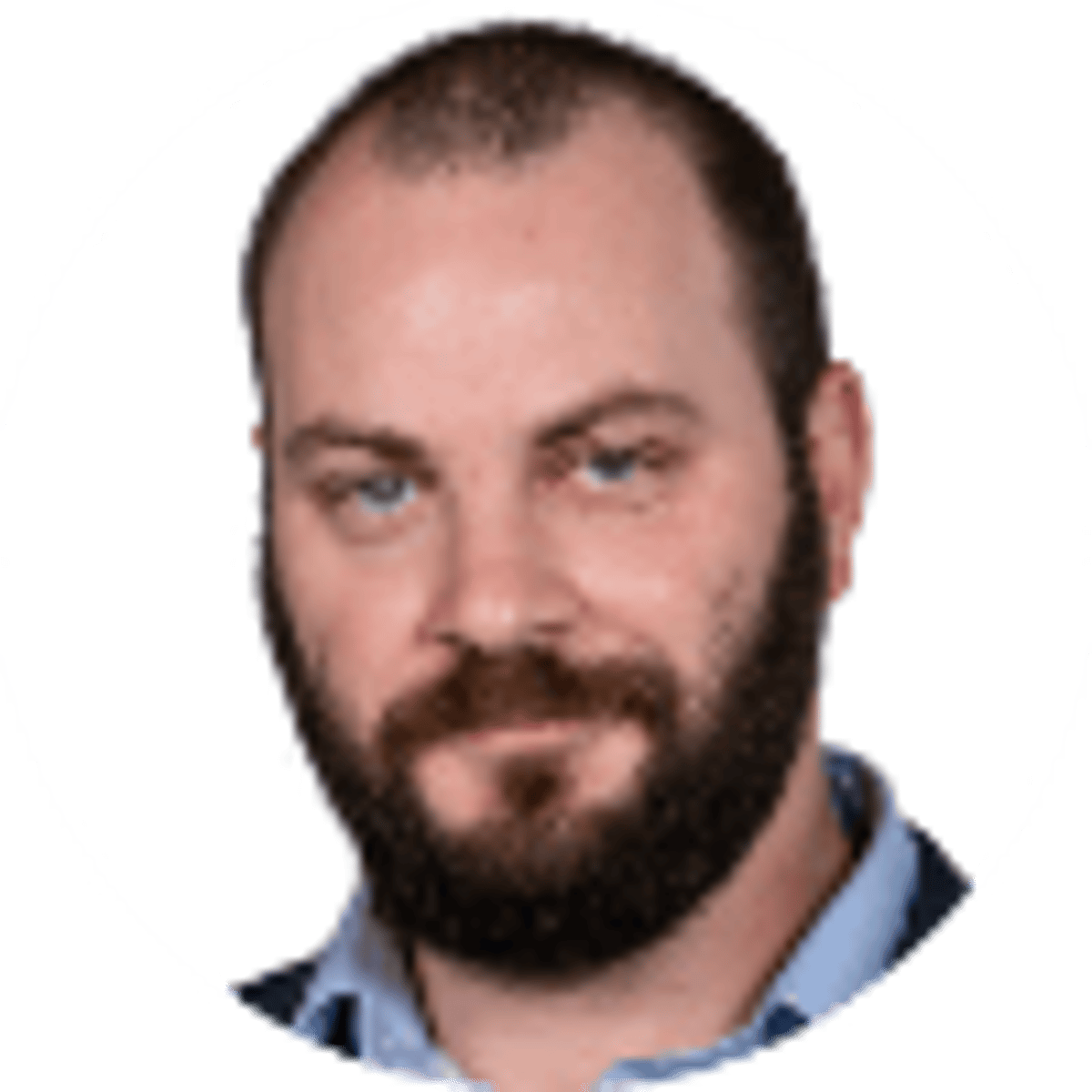 By Dan Kilbridge | | 9 mins
March Madness? Ranking The Best Sports Betting Months
75
PLAYERS REDEEMED TODAY!
College hoops junkies and college basketball betting fans have had this day circled on the calendar for quite a while. March 1 means the NCAA Tournament is almost here and the greatest sports betting month of the year is about to begin.
Or is it?
March Madness is arguably the best betting event of the year, but it got us thinking – is March actually the best sports betting month? With that in mind, we decided to rank all 12 based on variety of events, importance of events, other miscellaneous factors and personal opinion.
12. August
Look, there were a lot of close calls when constructing our rankings. Difficult decisions to be made. This isn't one of them. August is the worst sports betting month and it's really not close. When the most interesting thing to bet is NFL futures odds, we've got serious problems.
It's gonna be a rough 31 days if the MLB betting isn't going well, and it's tricky at this point in the season with bullpens all over the place following the trade deadline. Even with the Summer Olympics once every four years, you'll be itching to bet the Rugby 7s in early September by the time this betting wasteland of a month is over.
11. July
We are literally in the dog days. Things are better than they will be in August, for sure, but it's not a great sign when the annual 4th of July Nathan's Hot Dog Eating Contest counts as a gambling highlight. There's not a lot of quantity here and the quality varies depending on your interests. We personally love firing up the coffee pot to bet the British Open and Wimbledon in the wee hours.
MLB is going strong for most of the month but abandons us in our time of need the day after the All-Star game, at which point there might not be a single legit professional sporting event to wager on for 24 hours. Brutal.
10. February
We might have bumped February down further if not for the single most popular wagering event in this country. Betting a million Super Bowl props while pounding food and drinks on a Sunday night is fantastic, but where does it leave us in the aftermath? It's just one game.
Yes, NBA, NHL and college basketball are in full swing. It's also Daytona 500 month for those who celebrate. We're just not big on the month in general and a weak slate doesn't help. The sun goes down too early, Valentine's Day is a scam and the Sunday Scaries hit different when you realize you'll get to place another professional football wager around the same time the next Ice Age begins.
9. November
November? What about Thanksgiving, you say? Glorious Turkey Day football? We've got news for you – the NFL holiday trifecta is just background noise. Get your three-team parlay in, obviously, but don't act like the Detroit Lions' annual 12:30 p.m. kickoff is some sort of precious sacrament. Thanksgiving might be the best holiday out there, but I'd argue Christmas Day NBA has surpassed Turkey Day NFL in terms of enjoyment and engagement.
College hoops tournaments can be fun this time of year and NBA and NHL are just getting started, but in general November is overrated as a sports betting month.
Caesars

Up to $1,250 on Caesars + 1,000 Tier Credits + 1,000 Reward Credits
Promo Code: BOOKIESFULL

Bet Now
8. December
This wasn't an easy decision because December has a lot going for it. Big games, big holidays, big party time. Nothing beats crushing it at the holiday company party and rolling out of bed at 10 a.m. the following Thursday morning to lock in a Bahamas Bowl wager. NFL division races are coming down to the wire, the NBA Christmas Day marathon is elite and there's gridiron action nearly every day leading up to the College Football Playoff semifinals.
Weather isn't ideal so there's no pressure to go "be outside" or whatever the hippies are calling it these days. Toss in some college hoops and spiked eggnog and you're looking at good vibes all month long.
7. June
Any month with three national championships must be taken seriously. June brings us the NBA Finals, Stanley Cup Finals and the U.S. Open. Every so often it also brings up one of the best scenarios in all of gambling with a thoroughbred looking to secure the Triple Crown at the Belmont Stakes. This is a sweet spot for MLB betting – it's still early in the season, the ivy is coming in at Wrigley and we've seen enough to get a feel for all these teams.
We're also completely locked in on NBA and NHL postseasons with the potential for a glorious Game 7 at any time. It's not an embarrassment of riches, but June hits all the right notes.
6. April
Again, we're looking at a rock-solid slate. The Final Four concludes the greatest betting tournament known to man and packs three more hoops games in for a few final trips to the ticket window. Opening Day MLB still tugs at the heartstrings. It's getting late for NBA and NHL and almost every game matters as teams jockey for playoff position.
The kicker here is a tradition unlike any other at Augusta National. The Masters gives us an electric four days of golf betting and a crazy personal look at all of our bets, with every shot from every player broadcast online. Want to know if Corey Conners was actually straight stripe show on a Thursday morning or just caught a few lucky breaks? You can watch his entire round in about 10 minutes before placing any Round 2 wagers. Not that we're speaking from personal experience or anything.
5. October
October is a meat and potatoes sports betting month. It's a month for the real gambling pros, the guys you've never heard of. The types of gamblers who go by aliases and don't even bother to watch the games. The types of gamblers who consider 'proof' a bourbon classification and not a social media obligation. The types of gamblers who have to make the same bet 20 times on 20 different betting apps to get the type of action they're looking for.
We've got nonstop action all month with NFL, NBA, NHL, college football, college basketball and the World Series. The weather is still mild enough to properly tailgate. Most importantly, the board is jam-packed with quality action every single day.
4. September
You want the glorious return of NFL betting action? Done. Wild neutral-site nonconference college football games packed with fans who've been drinking Buffalo Trace since 6 a.m. and make the Rolling Stones look like a bunch of choir boys? Of course. Counting down magic numbers and preparing to bet every first-five MLB postseason line? Why the hell not. The top golfers from the U.S. and Great Britain carrying on like they're actually about to take part in the Battle of Trenton? Give us all of the Ryder Cup bets. Thinking there's nothing left to wager on at 10 p.m. when you see Nick Kyrgios is just getting warmed up for a second-round tilt under the lights at Arthur Ashe? Sold. Top-four sports betting month? Without question.
3. January
Any month with almost the entirety of the NFL postseason is automatically in the top five. That's just a given. Add in the college football National Championship and you're top three regardless. That's right where we'll leave January because it can get a little dry midweek with no baseball. NBA and NHL are more than enough to hold us over, for sure. The Australian Open can also be a godsend for the insomniacs.
One more marquee event might have been enough to propel January to the top of the list, especially considering this is a period of hibernation for most and the best time to log hours early in the college hoops season. It's a time to reset and get serious until you inevitably break your "No more 12-leg moneyline parlays" resolution on or around January 4th.
2. March
The college hoops junkies are already lighting the torches, but our decision is final. March is an unbelievable sports betting month thanks to the NCAA Tournament. Some would argue the very best. The problem is the rest of the schedule is light. If you're passionate about betting spring training baseball games, that's great. The rest of us live in the real world and need a little more than NBA and NHL regular-season to get us through the Monday-Wednesday March Madness void.
The Players is fun, but it's not a fifth major no matter how many marketing dollars the Tour has spent trying to convince us otherwise. All in all, March is almost as good as it gets. … Almost.
Caesars

Up to $1,250 on Caesars + 1,000 Tier Credits + 1,000 Reward Credits
Promo Code: BOOKIESFULL

Bet Now
1. May
They say variety is the spice of life, and May is absolute fire on the betting board. Baseball, NBA Playoffs, NHL playoffs, the PGA Championship, the French Open, the Kentucky freaking Derby, the Preakness, Indianapolis 500, big prize fights, the list goes on and on. There isn't one standout event because almost every sport is bringing it strong at some point in these cherished 31 days.
It takes us back to the very core of sports gambling with boxing and horse racing, keeps the intensity going with postseason series in multiple sports and never lets up for a second. Sure, some bettors are more comfortable staring at a standard Week 9 NFL slate as they wait in agony to see if their preferred fantasy kicker cleared waivers. For those who love to bet the board and can't get enough of the action from Roland Garros to Churchill Downs and everywhere in between, May is the best month in the business.
About the Author

Handicapper Dan Kilbridge writes about college football, MLB and other sports for Bookies.com after spending three years covering Tiger Woods' comeback and the PGA for Golfweek.