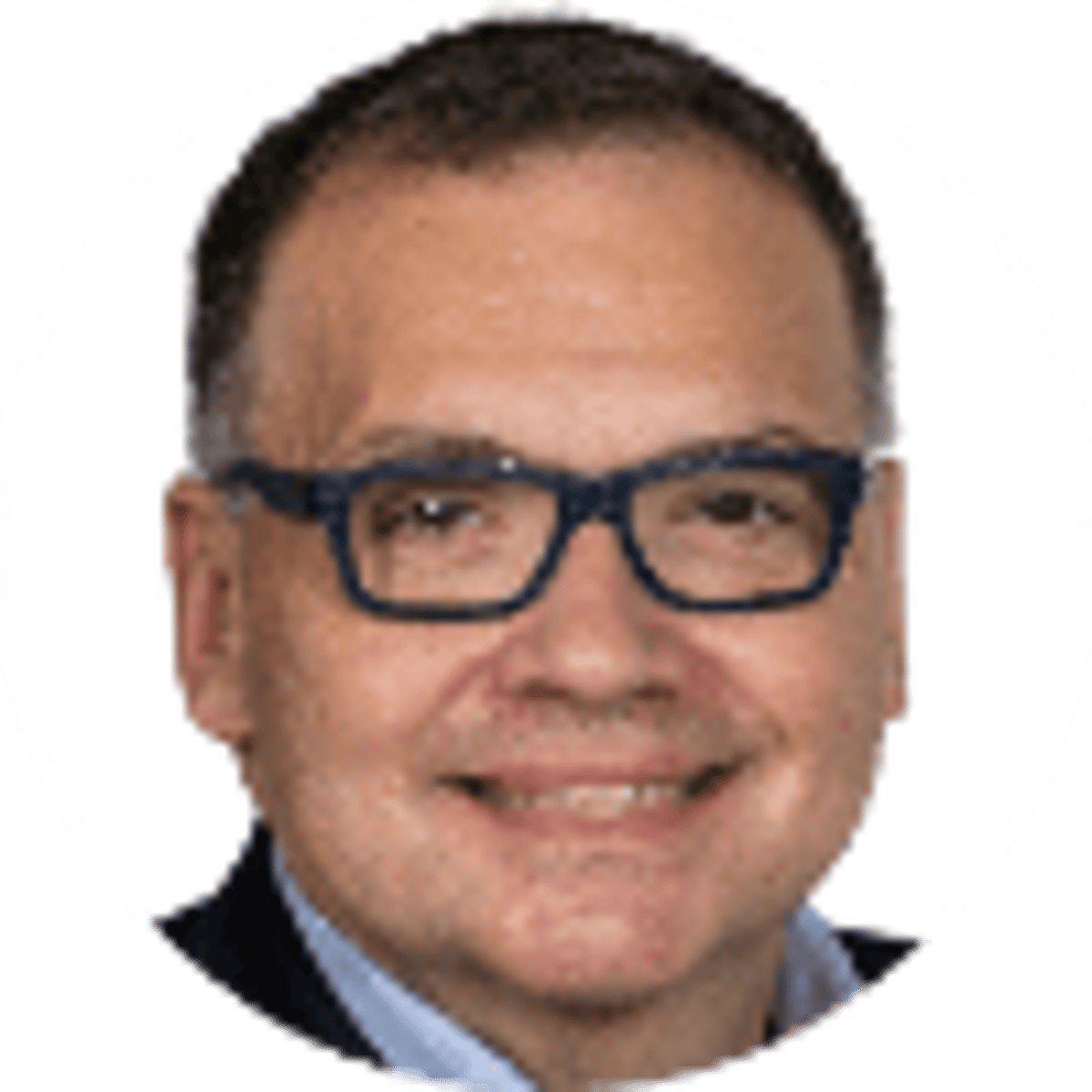 By Bill Speros | | 9 mins
Massachusetts Sports Betting: No Wagering Until 2023 But Super Bowl Possible
BOSTON - There will be no legal Massachusetts sports betting until 2023 but regulators could approve a timetable on Friday that would allow it in time for Super Bowl 57.
Massachusetts Gaming Commission (MGC) Executive Director Karen Wells laid out a timetable Thursday that enabled retail sports betting to begin in January and mobile/digital betting to begin sometime in February during the MGC's scheduled meeting.
"There is no way we can do this earlier," Wells said. "Any days you add now impact the (starting) date." Regulators, however, were unable to agree on a vote after an 8-hour meeting to approve the timetable after it was deemed unrealistic. They will resume the meeting on Friday at noon.
On Friday, Commissioners are expected to vote to agree on a separate start for retail and mobile betting. Separate votes are also expected on a timetable that would allow for the start of retail (Category 1) license holders starting just before the February 12th Super Bowl and mobile/retail (Category3) license holders launching ahead of the start of March Madness (March 14).
The issue of the betting timetable was raised more than four hours into a meeting that cleared the way for regulations concerning taxing and the application process for operators. An operator survery was also approved and is due back from opertors by October 17.
A law permitting sports betting in Massachusetts was signed by Gov. Charlie Baker on Aug. 10.
'Aggressive' Timetable Causes Concerns
Chair Cathy Judd-Stein spent much of the meeting seeking consensus. It proved elusive. Commissioners Nakisha Skinner and Eileen O'Brien raised objections to what was deemed "an aggressive" timeline. Skinner said the proposed timetable was presented to Commissioner Jordan Maynard ahead of time. Maynard and Wells denied that charge. Maynard voiced his concern that things were not moving quickly enough.
Similar skimishes continued throughout the afternoon as commissioners and staff debated how much time is necessary for each step.
Commissioner Brad Hill said that when the sports betting law was enacted, he had envisioned retail betting in the Commonwealth operating by the Super Bowl, and mobile/digital wager up and running by March Madness. Maynard said he expected full mobile/digital wagering to be available by the Super Bowl.
The proposed timeline bifurcates the start of retail and mobile wagering, with the on-site facilities at Encore Boston Harbor, MGM Springfield, Plainridge Park Casino and those hosted by Suffolk Downs and at Raynham Park, able to begin operations ahead of their mobile counterparts.
The Category 3 "untethered" license holders include national operators such as DraftKings, FanDuel, Caesars, and PointsBet.
BREAKING: Under best-case scenario, there will be no sports betting in Massachusetts until 2023, according to a proposed timetable presented to @MassGamingComm today

Earliest potential launch dates would be Jan. 2023 for Retail and February 2023 for Digital/Mobile

via @bookies pic.twitter.com/2nRPxJkwBZ

— Bill Speros (@billsperos) October 6, 2022
The legislation limits to seven the number of untethered permanent mobile licenses in Massachusetts. But it has no limits on the number of temporary licenses the state can approve. On Sept. 22, Commissioner Cathy Judd-Stein called the gap between the number of temporary vs. permanent licenses, "an inadvertent development in the legislation". She had previously warned that the possibility of a temporary operator being forced to shut down after failing to get a permanent license would "have an unforseen impact on consumers."
These Category 3 untethered licenses would not include mobile operators tied to the five current gaming operators in the state. Each of those providers is allowed to partner with mobile operators. Those sites can operate retail betting, as well.
There could be a scenario where dozens of mobile betting providers operating under the temporary license structure would have to shut down because they subsequently fail to get one of the seven permanent licenses. Temporary licenses are valid for up to one year, or less if a decision is reached on that operator's full-time status.
All temporary licensees are required to pay a $1 million application fee. It is non-refundable for those operators denied a permanent license.
MA Sports Betting Timetable & Next Steps
The packet for Thursday's meeting was 290 pages long and featured proposed applications, as well as background-check forms and regulations to be enacted for would-be operators in Massachusetts.
---
RELATED: Everything To Know About Potential Barstool Sportsbook MA Launch
---
The MGC has another meeting scheduled for Oct. 13. A "Sports Wagering Technical Component Review" is set for the MGC meeting on Oct. 27. The MGC also has public meetings scheduled for Nov. 10 and Dec. 1.
The MGC held a public roundtable on several items, including responsible gaming, self-exclusion, and potential limits on marketing and advertising, on Sept. 12. But no formal action was taken then. Hence the slow progress toward legal betting in the state.
Which Sports Betting Companies Want To Launch In Massachusetts?
A total of 42 entities have filed a formal Notice of Intent to offer sports betting services in Massachusetts.
Here's the full list:
888 US
American Wagering (Caesars Sportsbook)
Bally's Interactive
BarberTime Media Network
BetFred USA
BetMGM
Betr Holdings
Blue Bet
Blue Tarp reDevelopment
CG Trading (MaximBet)
Commonwealth Equine & Agricultural Center
Crown MA Gaming (DraftKings)
Digital Gaming Corp
FanDuel Group
FanLogic
FBG Enterprises
FSST Interactive
Fubo Gaming
G3 Esports
GAN Nevada
Hillside
NYX Digital Gaming
Massasoit Greyhound Association
Mohegan Digital
Mojo Interactive
Novibet
Penn Sports (Barstool Sportsbook)
Plainville Gaming
PlayStar Gaming
PlayUp Interactive
PointsBet
PT Services
RSI MA (Rush Street Interactive)
RW Bet (Resorts World)
Seminole Hard Rock Digital
SG Gaming
Sportradar
SportsX
Sterling Suffolk Racecourse
Unibet Interactive
Victory Game Challenge
WSI (WynnBET)
NYX Digital Gaming is part of Scientific Gaming and provides betting kiosks. Sportradar is a real-time data provider. Massasoit Greyhound Association is the parent company of Raynham Park.
When Will Sports Betting Begin In Masschusetts?
Bay State bettors joined those in 30 other states and Washington DC where the practice is legal when Baker signed the Massachusetts Sports Wagering Act back in August. The U.S. Supreme Court legalized sports betting with its PASPA decision in 2018.
The MGC is now fully in charge of creating the rules concerning sports betting in Massachusetts, in addition to the licensing and regulatory process.
Up to 225 new rules will have to be enacted to regulate sports betting. The MGC has approved several regulations necessary to get things moving on the approval side under the state's emergency procedure provision. That move shaved at least 60 days off the approval process.
MGM Springfield and Encore Boston Harbor have on-site sports-themed restaurants that could logistically shift into operational sportsbooks once they are legally able to do so. Encore Boston Harbor believes it could be operating in as little as six weeks once all the regulatory guideposts are set. Suffolk Downs plans to have news soon on a sports betting partner and permanent location for its retail book.
How Will Sports Betting In Massachusetts Work?
The law allows Massachusetts betting apps to serve those over 21 and physically present in the state.
Here's an outline of the new law's highlights:
| Category | Final Bill |
| --- | --- |
| Retail Operator Tax | 15% |
| Mobile Operator Tax | 20% |
| Est. State Annual Revenue | $60M |
| Minimum Age | 21 |
| Betting Apps | up to 15 |
| Casinos/Parimutuel/Slots | Yes |
| College Betting | Out of State teams* |
| Credit Cards | Prohibited from funding accounts |
| Debit Cards | Permitted to fund accounts |
| Advertising Limits | None |
| Licensing Fee | $5M for 5 Years |
* - College wagering for in-state schools is allowed for teams participating in tournaments that feature four or more teams, which would include the NCAA Hockey and Basketball Tournaments, ACC and Ivy League championships, and ice hockey's Beanpot
Mobile Licenses In Massachusetts
Up to 15 permanent mobile licenses can be granted, seven of which must be untethered (not connected to retail casinos), and betting kiosks will be allowed at bars and restaurants. The advertising regulations within the bill mean that Massachusetts promo codes will be available to new sign-ups in the state.
---
RELATED: Everything To Know About Potential DraftKings MA Launch
---
DraftKings has partnerships with several major teams in the state: The Boston Red Sox, New England Patriots, Boston Celtics, and Boston Bruins. It is a strong favorite to get licensed, too. Other mobile operators expected to gain approval in Massachusetts market include FanDuel, Caesars Sportsbook, and PointsBet.
Four of the five states that border Massachusetts - New Hampshire, Rhode Island, Connecticut, and New York – have live and legal online sports betting. The practice was approved in Maine, which was part of Massachusetts until 1820, earlier this year.
History Of Massachusetts Betting
The Massachusetts Lottery celebrates its 50th anniversary this year. Gambling legislation in Massachusetts goes back to 1719, when the first laws were passed to prohibit lotteries. The first state lottery in Massachusetts was legalized in 1745 before it was outlawed again in 1833.
Parimutuel betting on horse and dog racing was legalized in 1934. Suffolk Downs was a mainstay on the national thoroughbred racing circuit until its final race in 2014. Greyhound tracks in Massachusetts included sites in Taunton/Raynham, Revere, and Plainfield. A 2009 law outlawed dog racing in the state.
Plainridge Park Casino in Plainfield hosts a limited harness racing season. Foxboro Raceway operated harness racing from 1947 to 1997 on what is now the current site of One Patriot Place, adjacent to Gillette Stadium.
Illegal betting has been a part of the fabric of the Bay State for centuries. Illegal bookmakers remain common place. A point-shaving scandal rocked Boston College in 1978-79 and was a real-life connection to the move "Goodfellas."
About the Author

Bill Speros is an award-winning journalist and editor whose career includes stops at USA Today Sports Network / Golfweek, Cox Media, ESPN, Orlando Sentinel and Denver Post.