US Presidential Election Odds 2020: Weekly Rundown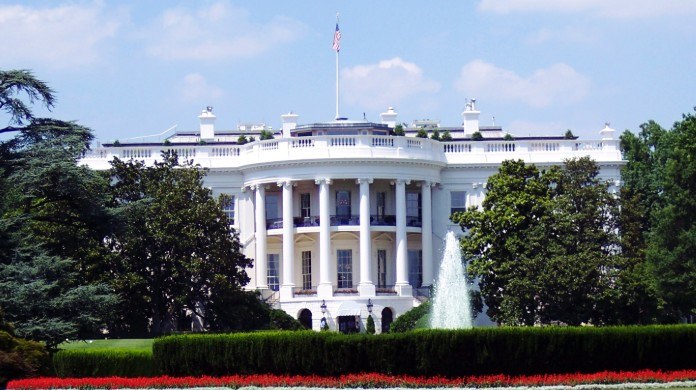 The odds are mostly stable this week, though what shifting occurs is noteworthy.
2020 Presidential Election Odds
Candidate
This Week
Last Week
Trend
Donald
Trump
11/10
Evens
↓
Elizabeth
Warren
11/2
13/2
↑
Joe
Biden
13/2
13/2
-
Bernie
Sanders
8/1
9/1
↑
Kamala
Harris
17/1
14/1
↓
Pete
Buttigieg
33/1
33/1
-
Andrew
Yang
33/1
33/1
-
Tulsi
Gabbard
50/1
50/1
-
Cory
Booker
80/1
66/1
↓
Beto
O'Rouke
80/1
80/1
-
Mike
Pence
100/1
100/1
-
Hillary
Clinton
125/1
100/1
↓
Julián
Castro
150/1
100/1
↓
Amy
Klobuchar
150/1
100/1
↓
John
Delaney
150/1
150/1
-
Kirsten
Gillibrand
150/1
150/1
-
Nikki
Haley
150/1
150/1
-
Michael
Bennet
200/1
200/1
-
Bill
Weld
200/1
200/1
-
Bill
de Blasio
250/1
250/1
-
Tim
Ryan
250/1
250/1
-
Marianne
Williamson
250/1
250/1
-
Steve
Bullock
Unlisted
Unlisted
-
Wayne
Messam
Unlisted
Unlisted
-
Joe
Sestak
Unlisted
Unlisted
-
Tom
Steyer
Unlisted
Unlisted
-
Odds courtesy of 888Sport's UK-facing betting site and subject to change.
Remember to keep checking back each week as we track where the top candidates stand and point out trends in order to give you the best view of the 2020 Presidential betting market so far, and where it might be headed next.
What are the Odds Trump Wins Re-Election?
President Donald Trump is currently 11/10 (or +110) to win re-election in 2020, according to bookmakers.
Trump's series of strange comments clearly spooked oddsmakers a little, but the effect was minimal. As we've noted, swing voters are a pretty narrow band.
---
RELATED: What Crazy Trump Bets Can You Make?
---
Most of what Trump says, no matter how outrageous, tends to energize his base and his detractors in equal measure. Without strong movement by a Democratic contender, and with ominous but uncertain signs in the economy, much movement is unlikely.
Elizabeth Warren 2020 Odds
Elizabeth Warren has surged to 11/2 (+550) to win in 2020.
As we noted elsewhere, Warren has begun a run as Democratic Party betting favorite. The unscientific Iowa State Fair Straw poll showed her losing Iowa's top spot to Joe Biden by just 10 votes out of more than 2,000.
Intended for entertainment purposes only, the poll shows strength for the Massachusetts senator in the first primary contest. Given the significant winnowing we'll see after the Iowa caucuses, any strong showing in Iowa means a big pickup down the road.
Joe Biden 2020 Odds
Joe Biden's odds remained at 13/2 (+650) this week.
Biden is still recovering from campaign-stop gaffes two weeks ago, and a new national poll shows him holding just a few points over Warren and Bernie Sanders. Combine that with seeming vulnerability in Iowa, and there's a question of whether he's finally showing cracks that won't heal.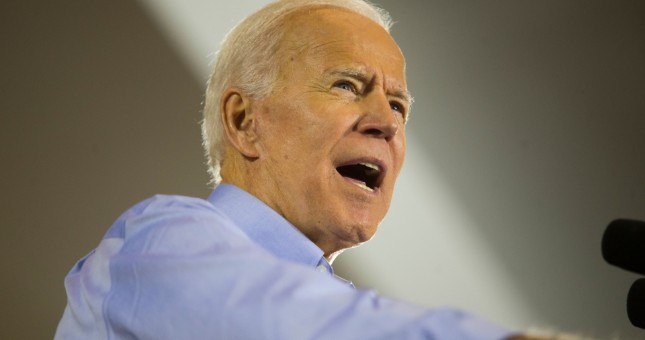 Like with the Iowa straw poll, though, there are questions of how seriously to take this. While YouGov is more scientific, two other, better-regarded polls this week show him with double-digit leads. Nothing suggests that Biden bettors should worry, but he's at least temporarily ceding the momentum to other contenders.
Bernie Sanders 2020 Odds
Bernie Sanders is the third choice among Democrats at 8/1 (+800) to win.
While Warren has soaked up the most attention among those contending for the progressive lane, Sanders' poll numbers are nothing to sneeze at. In four of the five most recent national polls, he's ahead of Warren for second place, though typically only by a point or two.
His bad news in Iowa is undercut by the most recent polling showing him retaking the New Hampshire lead. His statistical tie in Iowa in 2016 was important for a way-behind, little-recognized contender against a heavy favorite, Hillary Clinton. But a higher national profile and a win in New Hampshire may make Iowa more of a wash.
Kamala Harris 2020 Odds
Kamala Harris' odds continued to drift to 17/1 this week. It's a shorter drift than in previous weeks, but her freefall continued. Once the favorite among the Democratic field (and, at 6/1, holding better odds than current frontrunner Warren has), she's never recovered from questions about her performance as California Attorney General in the second debate.
Again, take the Iowa State Fair Straw Poll on its face, but over the month she's fallen from a rising third to fifth and well below the 15 percent viability threshold.
She's on the wrong end of two patterns, where the top tier of the field is both narrowing (of which she may be the prime example) and separating from the pack. No minor contender has been able to reverse this trend yet, and with the minor players already fading away, it's looking like she may be running out of time.
Andrew Yang 2020 Odds
Andrew Yang's odds stayed at 33/1 this week.
Since qualifying for the fall debates, Yang hasn't had a lot of news one way or the other. He's generally sat in this spot, gotten a brief boost from the debates, and then fallen back after failing to turn his performance into off-podium momentum.
Pete Buttigieg 2020 Odds
Pete Buttigieg stays at 33/1 to win 2020, finally stopping a slow but long slide from the mid-teens into also-ran territory.
His focus on Iowa, however, seems to be paying off, as the straw poll puts him in a strong third at 13.8 percent. That's below viability at any one caucus location, but likely good for a few delegates. If he can turn that into a strong showing in six months, it may be enough to jump-start his campaign. Stranger things have happened.
Tulsi Gabbard 2020 Odds
Tulsi Gabbard's passionate following hasn't turned into a big one, and she's up against the deadline to qualify for the fall debates.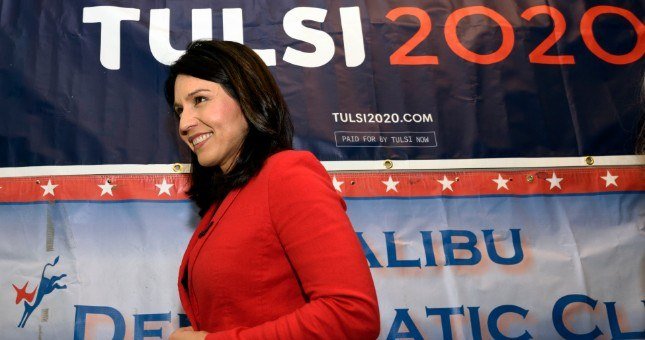 As a candidate who's built her national profile almost entirely on big moments in the first two debates, it's going to be tough for her to gain momentum without the next one.
Cory Booker 2020 Odds
Like many of the candidates outside the 20/1 range, Cory Booker has made his mark thus far with strong debate performances. With a long time since the last debate and a long time until the next one, there's not a whole lot of steam for him to build.
Beto O'Rourke 2020 Odds
Beto O'Rourke remains above where he was in the aftermath of a horrible first debate performance but nowhere near his top-shelf position early in the race. He recently announced an unconventional strategy for a nationwide campaign highlighting places with less of a voice in the primary process.
While he made clear he wasn't totally skipping Iowa and New Hampshire, lessening focus on early states is typically an internal sign that a candidate's in need of a Hail Mary.
Candidates with Odds 100/1 or Longer
Washington Gov. Jay Inslee (unlisted) and Massachusetts Rep. Seth Moulton (unlisted) dropped out Thursday and Friday. Both declined to make an endorsement, but Moulton praised Biden in an interview.
Over the past week, Julian Castro (150/1) qualified for the third and fourth Democratic debates. Gabbard, Amy Klobuchar (150/1), John Delaney (150/1), Bill de Blasio (250/1) and Marianne Williamson (250/1) are still looking to meet at least one requirement.
Republican former UN Ambassador Nikki Haley (150/1) took to Twitter to "dispel rumors" she was angling for the VP spot currently held by Mike Pence (100/1).
---
Next Winning Party Odds
| Political Party | Odds to Win Presidency |
| --- | --- |
| Democrats | 22/25 |
| Republicans | 19/20 |
| Independent | 50/1 |
As occasionally happens, we see a paradoxical shift in the odds, wherein President Donald Trump drifts slightly, but the Republican Party odds shorten. The news is less what's going on with Trump than the uncertainty in the Democratic primaries.
While a far-and-away favorite is more exposed to negative messaging from Republicans, a crowded, muddled primary field casts no particular candidate as strong enough to beat any other. With Trump enjoying historic intra-party approval, uncertainty on the Democratic side casts Republicans as stronger to maintain control of the White House.
---
NOTE: Betting on politics is not legalized in the US but heavily bet on in Europe. For more info on political betting in general as well as coverage of the latest news affecting the odds, be sure to check out our guide to betting on politics.