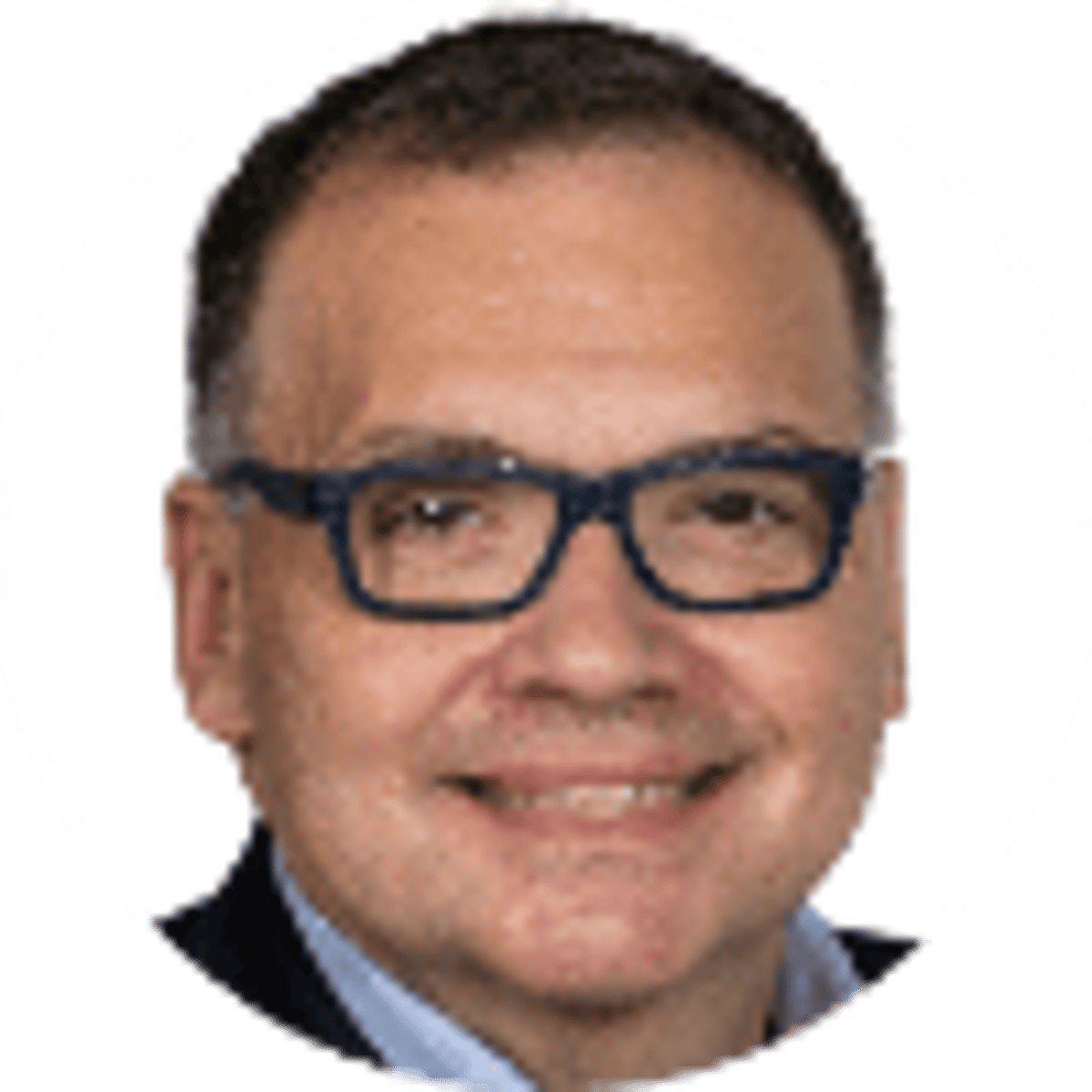 By Bill Speros | | 5 mins
Deebo Samuel Trade Odds: Browns, Jets Among Landing Spots
The NFL offseason has delivered a string of Lotto-sized contracts for the league's top wide receivers.
Deebo Samuel wants his piece of this ever-growing pie.
Samuel on Wednesday told ESPN's Jeff Darlington that he has requested a trade from the 49ers. Samuel and his camp have voiced unhappiness with his contractual status in San Francisco. The news was not a complete surprise, but still sent shockwaves across multiple franchises.
Samuel, 26, helped the 49ers reach the NFC Championship Game as a wild-card team. Playing in the shadow of NFL WR Triple Crown winner Cooper Kupp of the Rams, Samuel rolled up 1,405 yards receiving, caught 8 TD passes and ran for 8 more scores.
Unlike Kupp, Samuel's quarterbacks struggled throughout the season to find consistency and avoid injury. The 49ers put QB Jimmy Garoppolo and his $25 million salary on the trading block at the end of last season but have yet to get any takers. QB Trey Lance made two starts for the 49ers while Garoppolo was hurt. Lance completed just 41 of 71 passes for 603 yards for 5 TDs and 2 picks.
Deebo Samuel 2022-23 Week 1 Team Odds
Where do these developments leave Samuel this upcoming season?
Here are our projected NFL odds for where Samuel will take his first snap of the 2022-23 NFL season. These odds are compiled using a Bookies.com analysis of the potential candidates and the latest news reports.
| Team | Odds |
| --- | --- |
| Cleveland Browns | +350 |
| New York Jets | +375 |
| San Francisco 49ers | +400 |
| Detroit Lions | +500 |
| Indianapolis Colts | +525 |
| Carolina Panthers | +900 |
| Dallas Cowboys | +1000 |
| Green Bay Packers | +1150 |
| The Field | +1400 |
Odds above are projected by Bookies.com and are not currently available at legal sportsbooks or betting apps.
New Wide Receiver Contracts This Offseason
Samuel, 26, is in the final year of his rookie contract after being taken by the 49ers in the second round of the 2019 draft.
Here's a look at some of the top deals hauled in by wide receivers this offseason, listed with their new team and average annual salary of their new deals:
| Team | WR | Salary |
| --- | --- | --- |
| Miami Dolphins | Tyreek Hill | $30 million |
| Las Vegas Raiders | Davante Adams | $28 million |
| Jacksonville Jaguars | Christian Kirk | $18 million |
| LA Rams | Allen Robinson | $15.5 million |
| KC Chiefs | M. Valdes-Scantling | $10 million |
| Tampa Bay Buccaneers | Russell Gage | $10 million |
Trading Partners For Deebo Samuel
The 49ers remain one of the NFL betting favorites to have/retain Samuel even though he's requested a trade and has opted out of the team's voluntary offseason activities.
According to ESPN's Adam Schefter, the 49ers remain willing and eager to work out a deal to pay Samuel in line with what some of the others on the above list have received this offseason. Samuel has halted the process on his end.
The 49ers are already shopping Garoppolo. So any deal for Samuel would have to deliver a spectacular haul in return. Perhaps a package including both players would allow the 49ers to reset around Lance and a stout defense.
The Browns and Colts are set on their QBs. The Browns are in a similar situation as San Francisco with Baker Mayfield. Cleveland traded for and guaranteed QB Deshaun Watson $200 million. Given Watson's continued legal problems and pending league disciplinary, there remains a real chance he won't be available for several weeks this upcoming season. The Colts jettisoned Carson Wentz after one season and pulled in Matt Ryan from the Falcons.
---
RELATED: Jimmy Garoppolo Next Team Odds
---
Samuel and Watson in Cleveland could be a lethal combination for opposing defenses. Samuel would also be a terrific fit in Indianapolis given its diverse offense and solidify the Colts as a threat to win the AFC South and make a run to represent the AFC conference in the Super Bowl.
Dallas could be a long-shot destination for Deebo, who added fuel to that fire when he 'liked' a tweet of himself mocked up in a Cowboys uniform on Wednesday. However, for various reasons, including the cap gymnastics required, that remains unlikely.
BUZZ: We're leaning on Samuel leaving the City By The Bay and likely landing with the Colts or the Jets, or one of the teams in The Field, including the Chiefs.
About the Author

Bill Speros is an award-winning journalist and editor whose career includes stops at USA Today Sports Network / Golfweek, Cox Media, ESPN, Orlando Sentinel and Denver Post.