Bookies.com Fantasy Football Rankings & Fantasy Draft Guide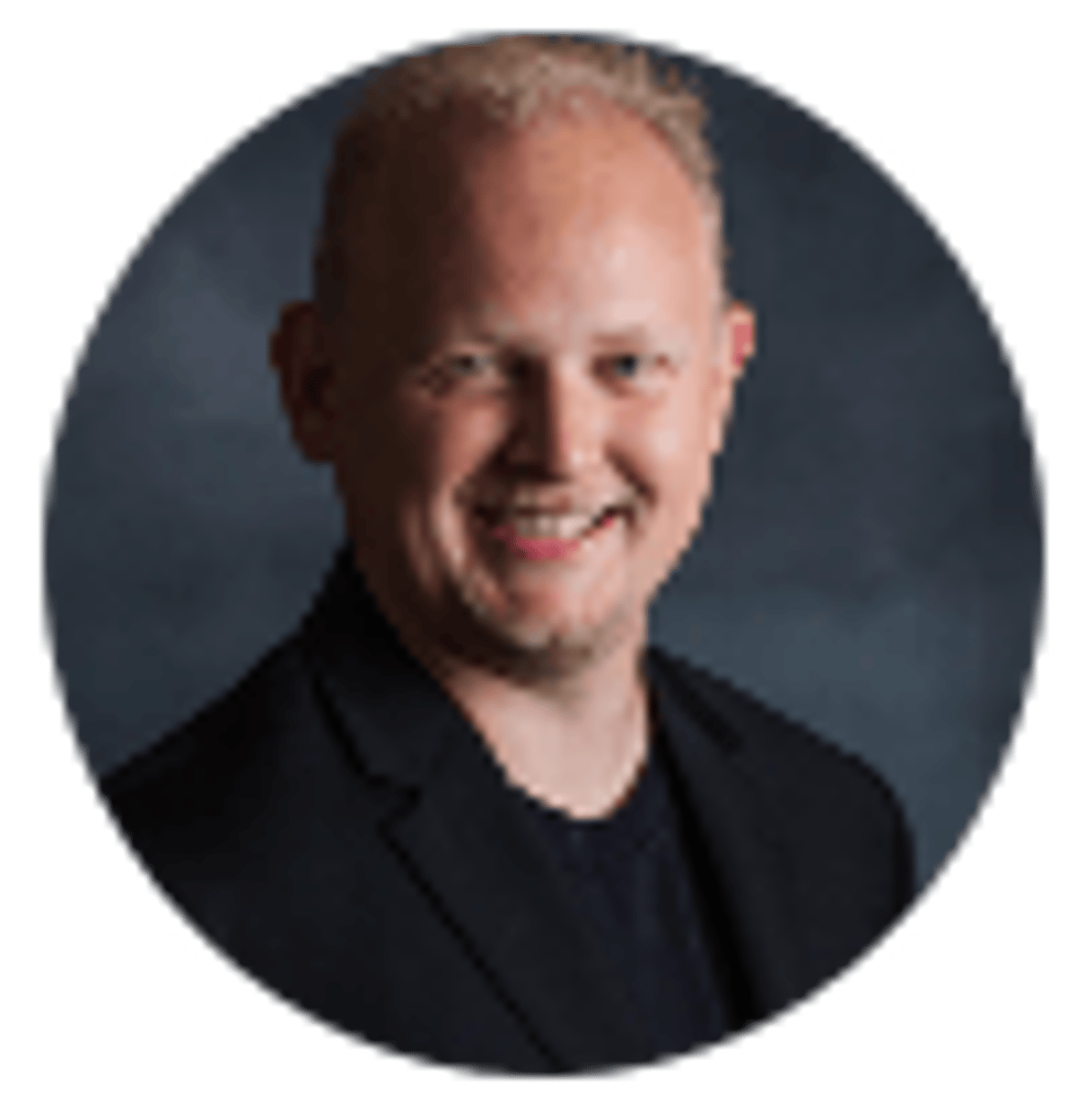 By Marcus Mosher | 10 mins
20% Deposit Match up to $500

Play Now ➜

Used 21 Times Today

•

Popular in Virginia
The 2020 NFL season is right around the corner and that means fantasy drafts are happening all around the world. This year, drafting will be more challenging than ever for daily fantasy bettors without a preseason to watch. Instead, we must rely on beat reporters and decipher coachspeak to hear how our favorite players are performing in camp.
To help you with your draft strategy (and maybe find that sleeper), we've put together player rankings that you can use as a cheat sheet during your fantasy football draft.
Top 50 DFS Players For 2020
1. RB Christian McCaffrey, Panthers
2. RB Saquon Barkley, Giants
3. RB Ezekiel Elliott, Cowboys
4. RB Derrick Henry, Titans
5. RB Clyde Edwards-Helaire, Chiefs
6. RB Alvin Kamara, Saints
7. WR Michael Thomas, Saints
8. WR Julio Jones, Falcons
9. WR Davante Adams, Packers
10. RB Miles Sanders, Eagles
11. RB Dalvin Cook, Vikings
12. RB Joe Mixon, Bengals
13. RB Nick Chubb, Browns
14. RB Aaron Jones, Packers
15. RB Austin Ekeler, Chargers
16. TE George Kittle, 49ers
17. RB Josh Jacobs, Raiders
18. TE Travis Kelce, Chiefs
19. RB Kenyan Drake, Cardinals
20. RB James Conner, Steelers
21. WR Tyreek Hill, Chiefs
22. WR D.J. Moore, Panthers
23. WR Chris Godwin, Buccaneers
24. WR Kenny Golladay, Lions
25. QB Patrick Mahomes, Chiefs
26. WR Mike Evans, Buccaneers
27. WR Allen Robinson, Bears
28. QB Lamar Jackson, Ravens
29. WR JuJu Smith-Schuster, Steelers
30. WR Adam Thielen, Vikings
31. WR Odell Beckham Jr., Browns
32. WR Amari Cooper, Cowboys
33. RB Jonathan Taylor, Colts
34. WR A.J. Brown, Titans
35. WR DeAndre Hopkins, Cardinals
36. WR Calvin Ridley, Falcons
37. WR Courtland Sutton, Broncos
38. WR Robert Woods, Rams
39. WR Cooper Kupp, Rams
40. RB Melvin Gordon, Broncos
41. RB Todd Gurley, Rams
42. RB Chris Carson, Seahawks
43. RB David Johnson, Texans
44. TE Mark Andrews, Ravens
45. RB Le'Veon Bell, Jets
46. WR Keenan Allen, Chargers
47. WR D.K. Metcalf, Seahawks
48. WR T.Y. Hilton, Seahawks
49. WR Terry McLaurin, Washington
50. WR D.J. Chark, Jaguars
20% Deposit Match up to $500

Play Now ➜

Used 60 Times Today

•

Popular in Virginia
2020 QB Fantasy Rankings
1. Patrick Mahomes, Chiefs
2. Lamar Jackson, Ravens
3. Dak Prescott, Cowboys
4. Russell Wilson, Seahawks
5. Deshaun Watson, Texans
6. Kyler Murray, Cardinals
7. Matt Ryan, Falcons
8. Tom Brady, Buccaneers
9. Matthew Stafford, Lions
10. Josh Allen, Bills
11. Drew Brees, Saints
12. Aaron Rodgers, Packers
13. Carson Wentz, Eagles
14. Cam Newton, Patriots
15. Jimmy Garoppolo, 49ers
16. Ben Roethlisberger, Steelers
17. Teddy Bridgewater, Panthers
18. Jared Goff, Rams
19. Kirk Cousins, Vikings
20. Baker Mayfield, Browns
21. Daniel Jones, Giants
22. Tyrod Taylor, Chargers
23. Gardner Minshew, Jaguars
24. Drew Lock, Broncos
25. Philip Rivers, Colts
26. Derek Carr, Raiders
27. Ryan Tannehill, Titans
28. Joe Burrow, Bengals
29. Sam Darnold, Jets
30. Dwayne Haskins, Washington
Gone are the days of quarterbacks being drafted in the first round in fantasy leagues. As more players are waiting on quarterback in their fantasy draft, they are suddenly becoming a value in the second and third round. Part of the reason is just how dominant players such as Patrick Mahomes and Lamar Jackson have become over the last two seasons. Each player has the potential rack up enough fantasy points to win a week and can provide a massive advantage over an opponent.
However, many of the reasons why many fantasy players are waiting to pick their quarterback are the number of high-upside players available in the middle rounds. Russell Wilson, Deshaun Watson, Dak Prescott and Kyler Murray can all make plays with their legs and each player are on offenses that could lead the NFL in points per game. Don't be surprised if one or two of these quarterbacks outproduce Mahomes or Jackson.
If you decide to wait on quarterback until the very end of your fantasy draft, you likely will be pleased with that result as well. Quarterbacks such as Gardner Minshew and Tyrod Taylor can each produce big weeks and won't cost a top-150 pick to acquire them. Quarterback is as deep as ever entering the 2020 fantasy football season.
2020 RB Fantasy Rankings
1. Christian McCaffrey, Panthers
2. Saquon Barkley, Giants
3. Ezekiel Elliott, Cowboys
4. Derrick Henry, Titans
5. Clyde Edwards-Helaire, Chiefs
6. Alvin Kamara, Saints
7. Miles Sanders, Eagles
8. Dalvin Cook, Vikings
9. Joe Mixon, Bengals
10. Nick Chubb, Browns
11. Aaron Jones, Packers
12. Austin Ekeler, Chargers
13. Josh Jacobs, Raiders
14. Kenyan Drake, Cardinals
15. James Conner, Steelers
16. Jonathan Taylor, Colts
17. Melvin Gordon, Broncos
18. Todd Gurley, Rams
19. Chris Carson, Seahawks
20. David Johnson, Texans
21. Le'Veon Bell, Jets
22. Cam Akers, Rams
23. Mark Ingram, Ravens
24. Raheem Mostert, 49ers
25. Leonard Fournette, Buccaneers
26. Kareem Hunt, Browns
27. David Montgomery, Bears
28. J.K. Dobbins, Ravens
29. D'Andre Swift, Lions
30. Devin Singletary, Bills
After a historic 2019 season, Christian McCaffrey is the clear-cut No. 1 player in fantasy football this season. Now that he has stable quarterback play with Teddy Bridgewater under center, McCaffrey could post even more fantasy points. There is a clear top-three at running back with McCaffrey at No. 1, then Saquon Barkley and Ezekiel Elliott fighting it out for the second pick in drafts. But after those two, it gets more complicated.
Derrick Henry led the NFL in rushing yards in 2019, but what can he offer as a pass-catcher? Alvin Kamara has proven to be a league-winner, but can he stay healthy? Then there is Clyde Edwards-Helaire, who could finish as the No. 1 running back in fantasy football if given enough chances in Kansas City. But how much will the Chiefs trust him as a rookie?
Given how quickly running back dries up this year, you'll want to come away from your draft with at least two running backs in the first four rounds. Otherwise, it's hunt for a sleeper, cross your fingers and hope you find the next Austin Ekeler or Chris Carson in the middle rounds.
| | | | |
| --- | --- | --- | --- |
| | 20% Deposit Match up to $500 | Play Now ➜ | |
2020 WR Fantasy Rankings
1. Michael Thomas, Saints
2. Julio Jones, Falcons
3. Davante Adams, Packers
4. Tyreek Hill, Chiefs
5. D.J. Moore, Panthers
6. Chris Godwin, Buccaneers
7. Kenny Golladay, Lions
8. Mike Evans, Buccaneers
9. Allen Robinson, Bears
10. JuJu Smith-Schuster, Steelers
11. Adam Thielen, Vikings
12. Odell Beckham Jr., Browns
13. Amari Cooper, Cowboys
14. A.J. Brown, Titans
15. DeAndre Hopkins, Cardinals
16. Calvin Ridley, Falcons
17. Courtland Sutton, Broncos
18. Robert Woods, Rams
19. Cooper Kupp, Rams
20. Keenan Allen, Chargers
21. D.K. Metcalf, Seahawks
22. T.Y. Hilton, Colts
23. Terry McLaurin, Washington
24. D.J. Chark, Jaguars
25. Tyler Lockett, Seahawks
26. Devante Parker, Dolphins
27. Michael Gallup, Cowboys
28. Tyler Boyd, Bengals
29. Stefon Diggs, Bills
30. Jarvis Landry, Browns
The optimal draft strategy with running backs is to gobble them up early. That's not necessarily the case at wide receiver, despite the consistency of players such as Michael Thomas and Julio Jones. Both are the clear-cut No. 1 passing options on their teams and are locks to catch 100 passes again this season. While they make for solid second-round picks in any drafts, the wide receiver position stretches further than in any other year.
No. 1 receivers and high-upside players are often available in the seventh and eighth round if you decide to wait on the position. Even a player such as Odell Beckham Jr., who would once cost a first-round pick, can often be had in the fourth or fifth round. Consider waiting a few rounds before taking your first receiver and then loading up in Rounds 4-8 while other teams take running backs and tight ends. You will be thanking us later.
2020 TE Fantasy Rankings
1. George Kittle, 49ers
2. Travis Kelce, Chiefs
3. Mark Andrews, Ravens
4. Zach Ertz, Eagles
5. Darren Waller, Raiders
6. Tyler Higbee, Rams
7. Evan Engram, Giants
8. Hunter Henry, Chargers
9. Hayden Hurst, Falcons
10. Austin Hooper, Browns
11. Mike Gesicki, Dolphins
12. Blake Jarwin, Cowboys
13. Chris Herndon, Jets
14. T.J. Hockenson, Lions
15. Rob Gronkowski, Buccaneers
16. Jared Cook, Saints
17. Jonnu Smith, Titans
18. Ian Thomas, Panthers
19. Dallas Goedert, Eagles
20. Noah Fant, Broncos
21. Dawson Knox, Bills
22. Irv Smith, Vikings
23. Eric Ebron, Steelers
24. Jack Doyle, Colts
25. Greg Olsen, Seahawks
26. Tyler Eifert, Jaguars
27. Logan Thomas, Washington
28. Gerald Everett, Rams
29. Jace Sternberger, Packers
30. Jimmy Graham, Bears
For the second year in a row, Travis Kelce and George Kittle will be the two top tight ends selected in drafts. While the order they come off the board can be debated, there is a significant drop after the first two on these player rankings.
If you decide to wait on tight end, two of the league's biggest breakout possibilities – Mark Andrews and Darren Waller – should grab your attention. Andrews was a monster in the red zone for the Ravens and Waller was a PPR star in 2019. Both could have even better seasons in 2020 with more volume in their respective offenses.
There are also more than a dozen intriguing options in the double-digit rounds. Blake Jarwin of the Cowboys is set to be the team's full-time tight end, replacing Jason Witten. Chris Herndon might be Sam Darnold's favorite target for the Jets and Eric Ebron could provide some value with Ben Roethlisberger back at quarterback for Pittsburgh. While there aren't many fantasy stars at tight end this year, there is plenty of depth.
2020 Kicker Fantasy Rankings
1. Justin Tucker, Ravens
2. Harrison Butker, Chiefs
3. Will Lutz, Saints
4. Robbie Gould, 49ers
5. Greg Zuerlein, Cowboys
6. Matt Prater, Lions
7. Jake Elliott, Eagles
8. Zane Gonzalez, Cardinals
9. Ryan Succop, Buccaneers
10. Dan Bailey, Vikings
11. Ka'imi Fairbairn, Texans
12. Younghoe Koo, Falcons
13. Mason Crosby, Packers
14. Michael Badgley, Chargers
15. Chris Boswell, Steelers
16. Jayson Myers, Seahawks
17. Brandon McManus, Broncos
18. Josh Lambo, Jaguars
19. Austin Seibert, Browns
20. Stephen Gostkowski, Titans
No other position in fantasy football has less turnover at the top than at kicker. Players such as Justin Tucker, Harrison Butker and Robbie Gould have dominated for most of the decade and continue to be elite fantasy options once again this season. If you want an elite kicker on your roster, don't be afraid to pick one a round early. But after that, it's no longer a smart move.
After the top handful of names, the list really drops off. But that doesn't mean there isn't value to be had. There are several young kickers on exciting offenses, such has Younghoe Koo of the Falcons. If you wanted a reliable kicker, consider the likes of Dan Bailey and Mason Crosby at the end of the final round.
Otherwise, target a kicker from an offense that you believe could end up in the top-five in scoring when the season ends.
2020 D/ST Fantasy Rankings
1. 49ers
2. Steelers
3. Bills
4. Ravens
5. Patriots
6. Bears
7. Saints
8. Vikings
9. Broncos
10. Colts
11. Chargers
12. Buccaneers
13. Chiefs
14. Rams
15. Jets
16. Seahawks
17. Eagles
18. Titans
19. Cowboys
20. Packers
21. Texans
22. Browns
23. Bengals
24. Washington
25. Lions
26. Cardinals
27. Falcons
28. Dolphins
29. Jaguars
30. Raiders
31. Panthers
32. Giants
There are several elite defense/special teams options this season, but at the top our fantasy football rankings is the San Francisco 49ers. However, with their tough schedule this season, it wouldn't be a surprise if one of several other teams finished atop of the standings by the end of the fantasy season.
Don't worry too much about which defense will have the most points throughout the season. Instead, choose a defense that has a favorable early-season schedule to help you get off to a fast start. Don't be afraid to wait until the later rounds to grab your starting D/ST unit.
About the Author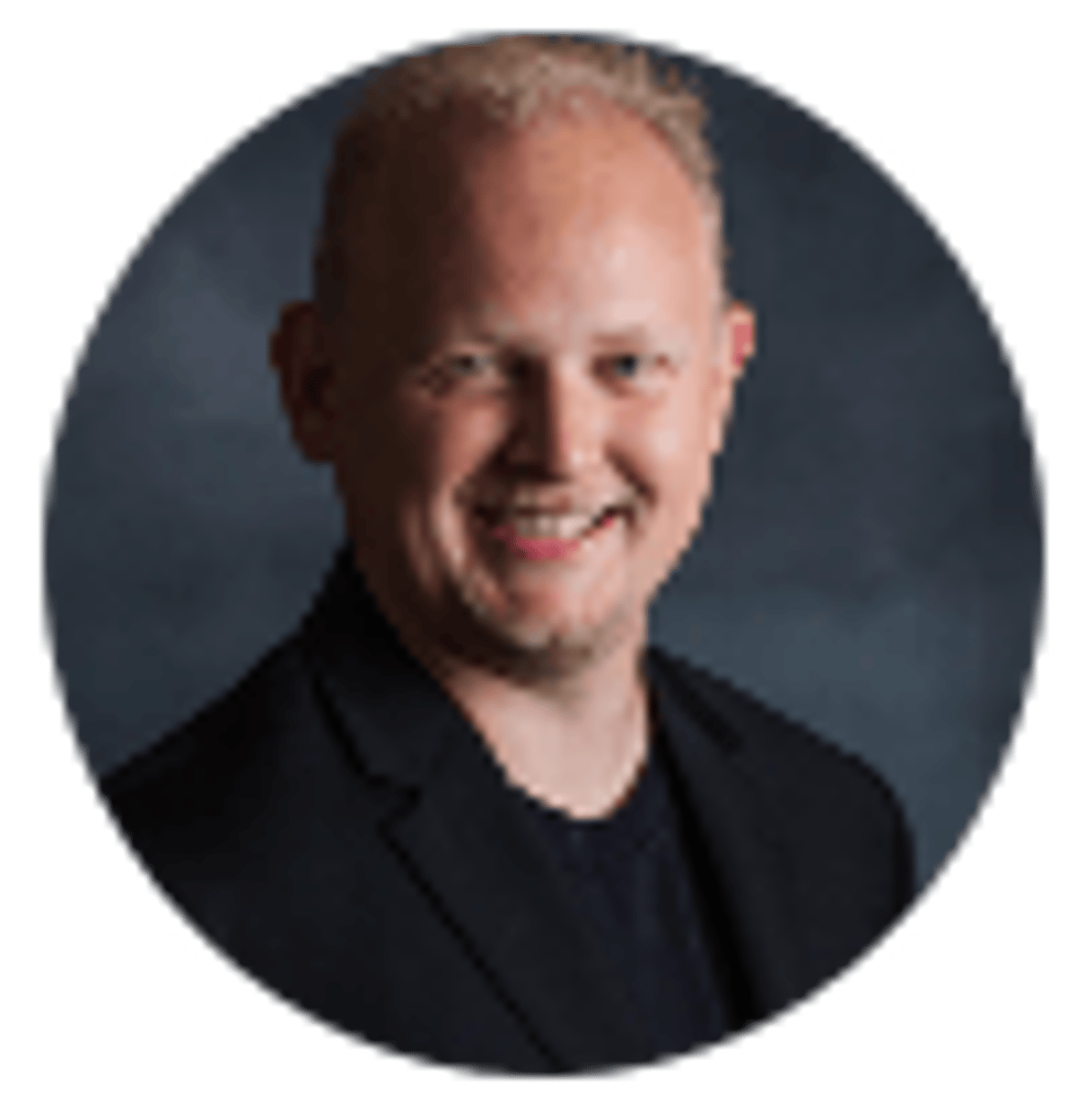 Marcus Mosher covers the NFL for Bookies.com. The managing editor of The Raiders Wire is also a contributor to The Athletic DFW, Pro Football Weekly and FanSided.
Our trusted sports betting partners bring you safe and fun playing experiences