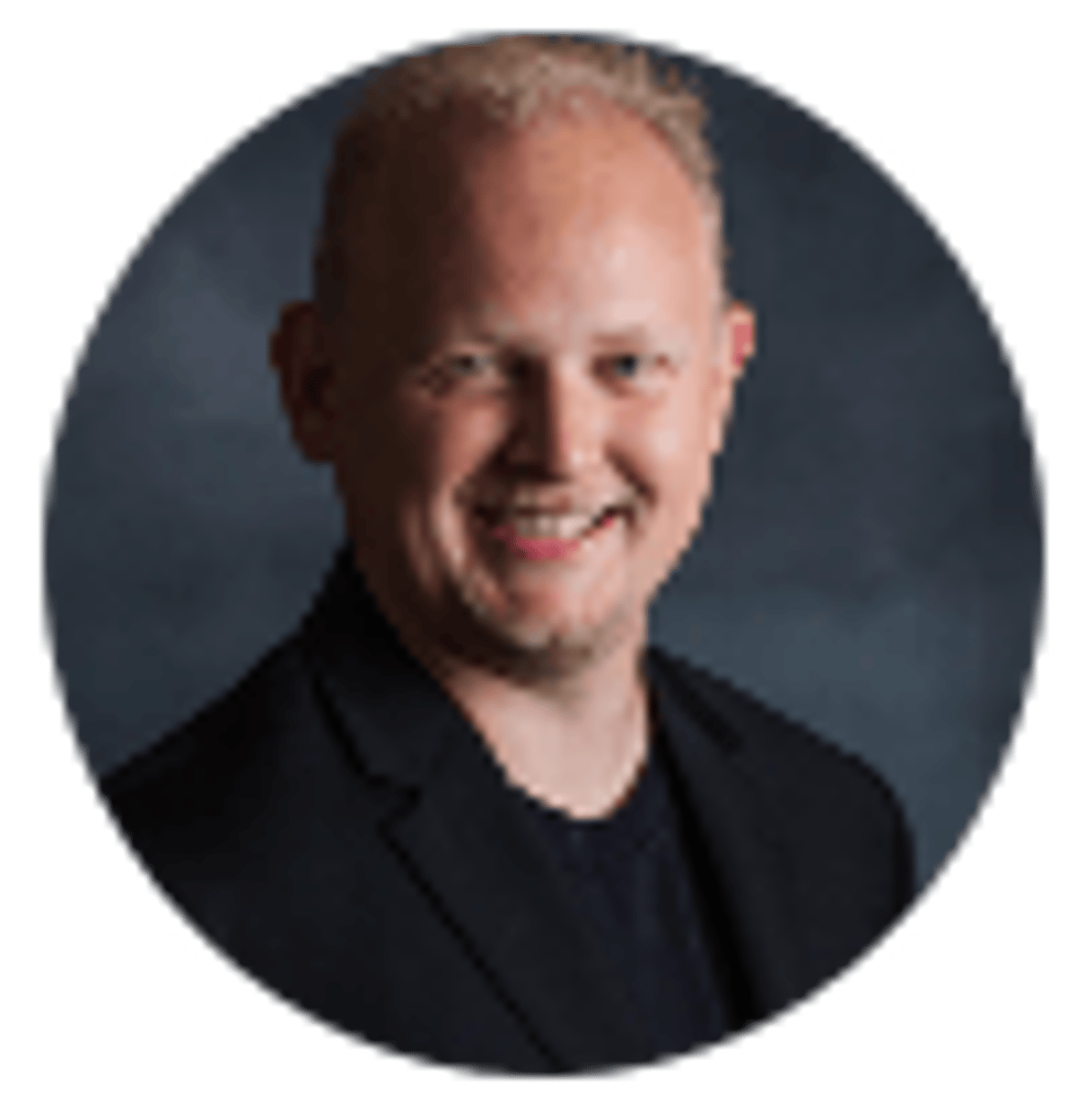 By Marcus Mosher | | 5 mins
How to Find DFS Value Picks Using NFL Prop Bet 2019 Odds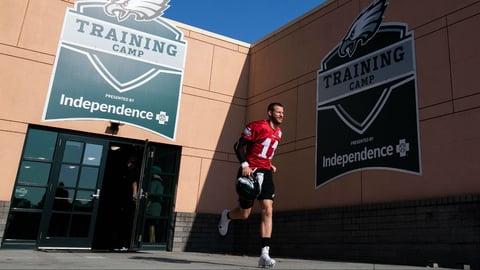 The start of the NFL season is less than a month away, and that means it's almost time for Daily Fantasy! With DFS growing in popularity over the last few years with fans of NFL betting, it's becoming harder to gain an edge.
So, we dug a little deeper to see if we could discern value using what bookmakers think of a player's overall potential with his fantasy value. We examined futures prop bet odds at 888Sport for the 2019 season when selecting DFS players on DraftKings.
That helped shine a light on both players you might want to target – and avoid – early in the season. For those of you looking ahead to your season-long draft, this guide should help you find some value there as well.
---
RELATED CONTENT: NFL MVP Odds, Tips & Strategies for Betting Season-Long Player Prop Bets
---
Quarterbacks
Undervalued: Carson Wentz, Eagles – $5,700
If you are searching for value in DFS, finding cheap quarterbacks who will likely outperform their cost is relatively easy. Players such as Dak Prescott, Matt Stafford and Kyler Murray can all be had for less than $6,000 in Week 1 on DraftKings.
But one player whose price stands out among the rest is Philadelphia Eagles' quarterback Carson Wentz.
At just $5,700, Wentz is only the 13th-most expensive quarterback during the Sunday afternoon slate (12 games). He is priced below the likes of Lamar Jackson, Jimmy Garpopplo and Jameis Winston, despite having the fifth-best odds to win the NFL MVP award at the end of the season on 888Sport.
Given his low price and relatively neutral matchup against Washington at home, Wentz should be an easy selection in Week 1 given his upside.
Overvalued: Jameis Winston, Buccaneers – $6,600
While there are a ton of cheap options at quarterback for Week 1, there are a few salaries that you should avoid. One is Tampa Bay Buccaneers' quarterback Jameis Winston. Heading into Week 1, Winston is the third-most-expensive quarterback on DraftKings during the Sunday afternoon slate of games.
But when you compare that number to his MVP odds (+6600) on 888Sport or his most passing touchdown odds (+1600), it doesn't quite make sense. Winston will likely put up big numbers this year, but avoid him early as he is too expensive relative to his peers.
Running Backs
Undervalued: Derrick Henry, Titans – $5,900
During his first three years in the NFL, Derrick Henry has always been somewhat of a tease to fantasy owners. When he has been given an extended look, Henry has always produced big numbers. However, predicting when the Titans will provide him with more than just a few carries has always been difficult to project.
Entering Year 4, there is some healthy optimism surrounding Henry with oddsmakers. According to 888Sport, Henry has the fourth-best odds (+1600) to lead the league in rushing yards, tied with Le'Veon Bell. But on DraftKings, he is just the 13th-most expensive back for the Week 1 slate of games.
As long as Henry is healthy, he should produce like an RB1 at the current price of an RB2. That's a pretty good value for a player who has a chance to have a career year and potentially lead the league in rushing.
Overvalued: Leonard Fournette, Jaguars – $6,100
At this time last season, Jaguars' running back Leonard Fournette was one of the most expensive backs in DFS. But after a down season in which he rushed for just 439 total yards, Fournette has seen his price drop dramatically. But has it fallen far enough?
Fournette is currently the 11th-most expensive back for Week 1 on DraftKings, ahead of players such as Dalvin Cook, Derrick Henry and Kerryon Johnson. However, oddsmakers aren't convinced he has the same upside as those players entering the season.
According to 888Sport, Fournette has just the 15th-best odds to lead the league in rushing and only the 21st-best odds to lead the league in rushing yards. In fantasy circles, Fournette is still seen as a player with RB1 potential. But in the gambling world, Fournette is a longshot to produce elite numbers.
---
Check out latest free: NFL expert picks
---
Wide Receivers
Undervalued: Tyler Lockett, Seahawks – $6,000
One receiver who appears to be a screaming value early in the season is Seahawks' receiver Tyler Lockett. With Doug Baldwin gone, Lockett is the clear-cut No. 1 receiver in Seattle. Despite Lockett playing in a run-heavy offense, he has the 15th-best odds to lead the league in receiving touchdowns at 888Sport.
However, Lockett is still cheaper than the likes of Kenny Golladay, Robert Woods and Brandin Cooks, all of which have worse touchdown odds than the Seahawks' receiver. Considering the amount of targets Lockett is likely to receive, he is a significant value at just $6,000 for Week 1.
Overvalued: Keenan Allen, Chargers – $7,300
Despite having just the 17th-best odds to lead the league in receiving touchdowns (+3300), Allen is currently the fifth-most expensive receiver for the first week of the NFL season on DraftKings. Allen is one of the most consistent receivers in the league, but oddsmakers don't believe he has the same touchdown upside as a T.Y. Hilton or Amari Cooper.
Tight Ends
Undervalued: Travis Kelce, Chiefs – $7,100
Entering the 2019 season, Travis Kelce of the Kansas City Chiefs is the clear-cut top tight end for fantasy football. For the third season in a row, Kelce surpassed 1,000 receiving yards, and he set a career-best 10 touchdowns in 2018. So how is he still considered a value entering this season?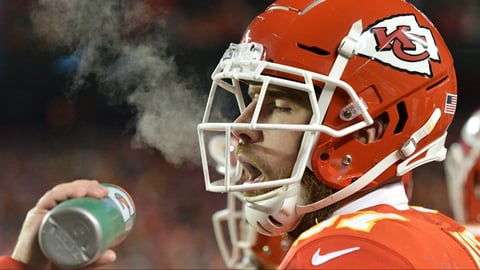 Kelce currently has the third-highest odds (+1300) to lead the league in touchdown receptions behind only Davante Adams and DeAndre Hopkins. However, he is not priced similarly to those players on DraftKings. In terms of "flex" plays, Kelce is just the 13th-highest priced RB/WR/TE for the 12-game Sunday afternoon slate. That number rises even more if you include the primetime games.
While he is expensive relative to his position, Kelce provides WR1 upside anytime he is on the field. With Patrick Mahomes as his quarterback, $7,100 is a steal for Week 1.
Overvalued: O.J. Howard, Buccaneers – $5,000
There is a lot of excitement surrounding the new-look Buccaneers' offense with Bruce Arians now in the fold. And one of the players who could benefit from Arians' passing attack is tight end O.J. Howard. However, the hype has seemed to get out of control some as Howard is currently the fourth-most expensive tight end ($5,000) heading into Week 1 on DraftKings.
While Howard's price isn't outrageous, it does seem a tad high considering nine other tight ends have higher touchdown odds than him (+7500) on 888Sport. There are better values on the board than Howard.
About the Author

Marcus Mosher covers the NFL for Bookies.com. The managing editor of The Raiders Wire is also a contributor to The Athletic DFW, Pro Football Weekly and FanSided.