NFL Week 6 Picks, Predictions & Best Bets To Back For Every Game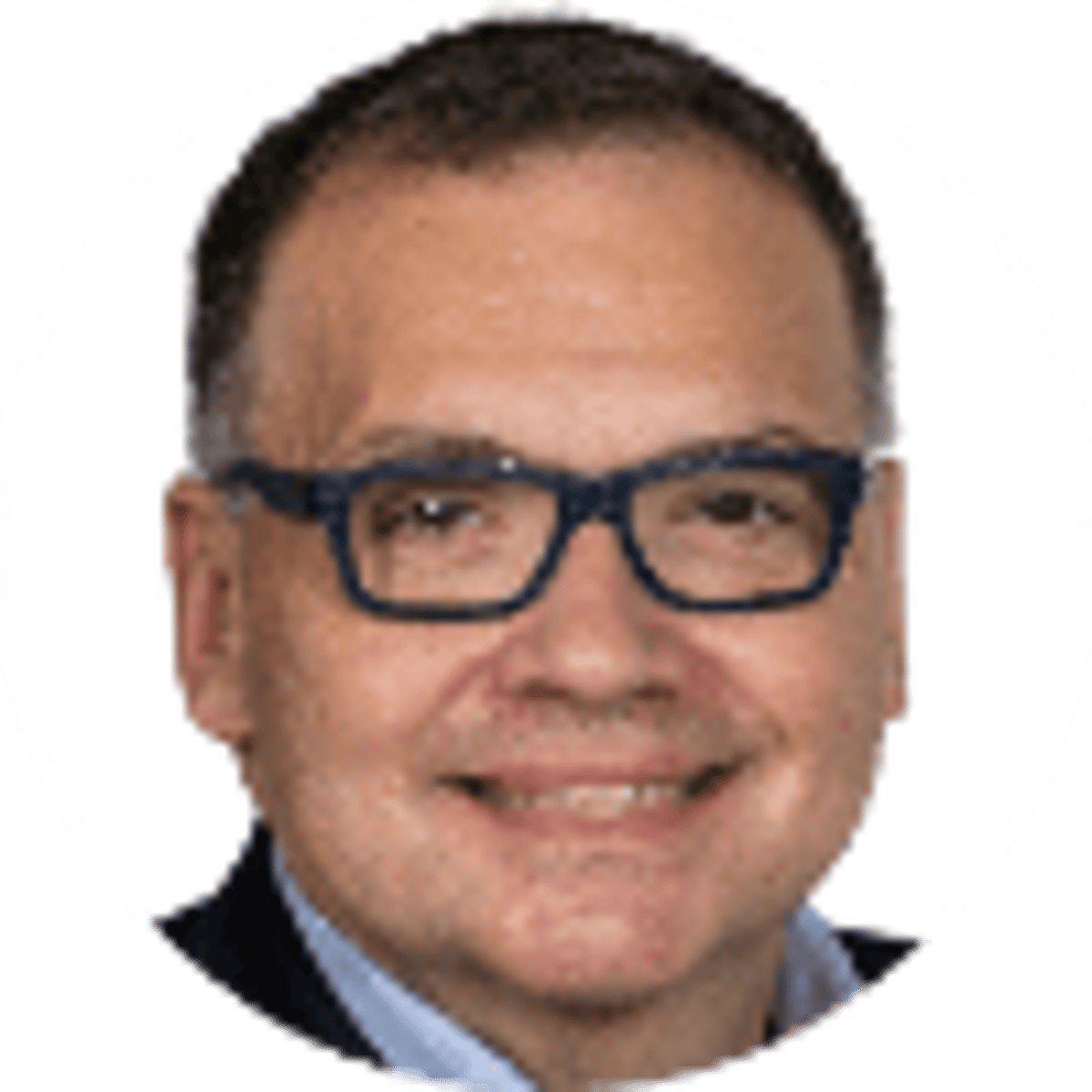 By Bill Speros | 30 mins
This week's "Game Of The NFL Betting Season" offers a rematch of the Bills and Chiefs in Kansas City. These two teams last met during the AFC Divisional Round this past January in what some consider the best NFL game ever played. At least for those who do not live in Western New York or Ontario.
The Chiefs are now getting 2.5 points as home underdogs at DraftKings against the visiting Bills in what was once a pick-em when the line was initially set. Patrick Mahomes II is 7-0-1 as a betting underdog.
Oh, and in case you forgot, the Chiefs beat the Bills in the AFC Championship Game a year earlier. Should be a fun one to make NFL Week 6 best bets.
The NFL hype machine could well be outmatched - in what would be a first - by the play on the field. The winner here will likely have the inside track for home-field advantage in the postseason.
Josh Allen and Mahomes combined for 707 yards passing and 7 TD strikes in that AFC Divisional playoff game. The Chiefs won 42-36 in overtime after the teams combined for three touchdowns and a field goal in the final 1:54 of regulation.
The Bills took a 36-33 lead with 13 seconds to play but were unable to stop the Chiefs from getting into position for a game-tying 49-yard field goal as the clock expired. The Chiefs won the coin toss and scored on their first OT possession. The national reaction to the Bills not having a chance to get the ball in the extra frame pushed the NFL to change the rules and ensure that both teams will get at least one possession in OT during the playoffs and Super Bowl.
Hometown fans of both teams will be able to legally wager on this potentially historic rematch. Kansas sports betting went live on Sept. 1. New York and Ontario began taking legal mobile wagers earlier in 2022.
---
RELATED: All NFL Head Coaches Ranked Against the Spread
---
The week begins with a Thursday night snoozer featuring the Commanders and Bears. The NFL Red Zone will be back in Octo-Box mode starting at 1 p.m. Sunday, as there are eight games being played in the early afternoon time slot. The Cowboys visit Philly Sunday night. The over/under on arrests at the Linc is 5.5.
The Detroit Lions, Houston Texans, Las Vegas Raiders, and Tennessee Titans are on bye weeks.
Now it's on to our Week 6 NFL picks to back on your sports betting app:
NFL 2022 Season Week 6 Picks
Oddsmakers on betting apps have set betting lines on these games now. Let's take a look and make our best NFL Week 6 picks.
NFL Week 6 Best Bets
Thursday, Oct. 13
Washington Commanders at Chicago Bears, 8:15 p.m. (Amazon Prime)
Just when you thought Amazon could not come up with a worse game than the epic Broncos-Colts stinker, they give you the Washington Commanders at the Chicago Bears. Al Michaels must really need the money. Let's hope Al has some action on this game. Otherwise, he might doze off before we do. There is one certainty. Carson Wentz will likely throw for more than 300 yards and 2 TDs, only to put up a back-breaking pick at the worst possible time.
Best Bet: Bears Moneyline (+100) with DraftKings ➜
Sunday, Oct. 16th
San Francisco 49ers at Atlanta Falcons, 1 p.m. (FOX)
The Falcons are the only NFL team that's a perfect 5-0 against the spread this season. They rallied for 15 unanswered points in the 4th quarter to earn a hard-fought backdoor at Tampa Bay. Between "28-3" and that "Roughing The Passer" call levied against Grady Jarrett Sunday, the name "Tom Brady" or the names "Tom" and "Brady" are now illegal in Georgia. Meanwhile, Jimmy Garoppolo has evolved into the quarterback the 49ers needed all along. He's on a roll. Just don't give him a 10-point lead in the Super Bowl or NFC Championship Game. Cordarrelle Patterson will be out and TE Kyle Pitts did not play in Week 5.
Best Bet: 49ers -6 (-110) with FanDuel ➜
New England Patriots at Cleveland Browns, 1 p.m. (CBS)
"Happy Hour" is illegal in Massachusetts. "Zappe Hour" continues until further notice, or the return of Mac Jones. Bill Belichick once coached the Cleveland Browns. They loved him so much, the team left town just to get rid of him. Now Bill is back, with rookie QB Zappe under center. The Patriots curb-stomped the Lions with 176 yards rushing in Week 5. The Browns gave up 238 yards on the ground to the Chargers. The Patriots defense will be the difference this time.
Best Bet: Patriots +3 (-110) with Caesars Sportsbook ➜
New York Jets at Green Bay Packers, 1 p.m. (CBS)
Two different shades of green converge in Wisconsin. Each hue is 3-2. In New York, that's reason to celebrate and line Broadway with millions of title-starved fans. In Green Bay, that means it's time to question every personnel decision and play call made since Matt LaFleur opted for that field goal in the NFC Championship Game. Normally, a game at home against the Jets would cure any ill. But the Jets have won three of four and left the Dolphins floundering in a 40-17 rout Sunday, scoring 5 TDs on the ground. Back-to-back losses to the Giants and Jets would leave Aaron Rodgers feeling all shades of blue and green. We see a low-scoring, tight affair.
Best Bet: Under 44.5 Points (-110) with FanDuel ➜
Jacksonville Jaguars at Indianapolis Colts, 1 p.m. (CBS)
The Colts and Jaguars combined to score 18 points in Week 5 off six field goals. The first touchdown could win this one. The new Matt Ryan (Trevor Lawrence) meets the old Trevor Lawrence (Matt Ryan). Given that the AFC South may come down to the 47th tie-breaker when the Jaguars, Titans and Colts all finish 8-9, this one carries some long-term weight. The outcome of this game could well hinge on the presence (or lack thereof) of Colts running back Jonathan Taylor. He's expected to be back.
Best Bet: Colts -1.5 (+100) with DraftKings ➜
Minnesota Vikings at Miami Dolphins, 1 p.m. (FOX)
The Vikings pillaged Northern Europe. This week, they get a shot at South Beach. The Dolphins lost Tua Tagovailoa to a pair of head injuries that forced the NFL and NFLPA to upgrade their concussion protocols. Teddy Bridgewater, who holds the best career record ATS of any QB with more than 20 starts since the AFL/NFL merger, got knocked out in Sunday's loss at MetLife. That allowed Skylar Thompson to make his NFL debut. While the Dolphins face serious questions on both sides of the ball, the Vikings are rampaging. Minnesota (4-1) leads the NFC North and has averaged 28.3 points in their past three games.
Best Bet: Vikings -3 (-110) with Caesars Sportsbook ➜
Cincinnati Bengals at New Orleans Saints, 1 p.m. (CBS)
This game marks Joe Burrow's NFL homecoming to the Caesars Superdome. As if they need another reason to party in New Orleans after Taysom Hill generated 4 TDs in a win over Seattle. Expect plenty of points in the Crescent City. And lots of booze flowing thereafter.
Best Bet: Over 44.5 Points (-110) with PointsBet
Baltimore Ravens at New York Giants, 1 p.m. (CBS)
The Giants and Eagles are a combined 9-1 this season. Who had that on their bingo card? Saquon Barkley and Daniel Jones brought the Giants offense to life in time for a thrilling and unexpected (for some) upset win over Green Bay in London. We'd like to get a total on how many miles Brian Daboll will cover running up and down the sidelines in this one.
Best Bet: Giants +5.5 (-110) with DraftKings ➜
---
RELATED: Best NFL Weekly Parlay Bets To Back Today
---
Tampa Bay Buccaneers at Pittsburgh Steelers, 1 p.m. (FOX)
Brady and the Buccaneers led 21-0 in Week 5 before whiffing on the 8-point cover. The 45-year-old QB is dealing with the stress of an impending divorce, a bad hand, a sore shoulder and astronomical expectations. He's found his game since the return of Chris Godwin and Mike Evans. Brady has completed 74 of 104 attempts in his past two games, for 736 yards and 4 TDs without throwing an interception. By the way, Julio Jones could be fully healthy for this one. The Steelers counter with rookie Kenny Pickett and a depleted defense still looking for its soul after a 38-3 loss to Buffalo.
Best Bet: Buccaneers -7.5 (-110) with DraftKings ➜
Carolina Panthers at LA Rams, 4:05 p.m. (FOX)
The Matt Rhule Hot Seat went nuclear Monday as he became the first NFL coach fired this season. This line moved a point in the Panthers' favor with the news. (Ouch.) The Panthers went 11-27 under the former Baylor coach's rule. The Cats were neutered and declawed by San Francisco in Week 5. The Rams are 2-3 and have been unable to replicate any semblance of the championship form they exhibited last season. LA is under .500 for the first time under Sean McVay and got shut out in the second half by Dallas in Week 5. Something's gotta give here. We're thinking it will be the Panthers secondary. New coach or not.
Best Bet: Rams -9.5 (-110) with FanDuel ➜
Arizona Cardinals at Seattle Seahawks, 4:05 p.m. (FOX)
Pete Carroll will still be celebrating Seattle's Super Bowl victory over Denver in Week 1. This is a game between two horrendous defenses, so expect lots of points or lots of incompetence. Possibly both. But this total of 51 is a bit too high (see incompetence). Seattle is scary as a home underdog (see Week 1). Woof.
Best Bet: Seahawks +2.5 (-105) with DraftKings ➜
Buffalo Bills at Kansas City Chiefs, 4:25 p.m. (CBS)
As good as it gets in the regular season. Get the popcorn ready, this could be the Game of the Year. Until the next one. Patrick Mahomes at home getting better than even money is just too good to pass up here.
Best Bet: Chiefs Moneyline (+115) with DraftKings ➜
Dallas Cowboys at Philadelphia Eagles, 8:20 p.m. (NBC)
Arrests, brawls, and projectiles. Oh, my! A classic NFC East battle. The Eagles are the last unbeaten team in the NFL. But a loss to Dallas means they slide to second place in the division. The Cowboys are coming off an emotional win in LA and have to travel cross country. Zeke Elliott might carry them on his back all the way. It might be time for the 1972 Dolphins to uncork the champagne.
Best Bet: Cowboys +5.5 (-110) with FanDuel ➜
Monday, Oct. 17
Denver Broncos at LA Chargers, 8:15 p.m. (ESPN)
Russ appears to be cooked. Justin Herbert and the Chargers are seasoned and simmering after a nifty Week 5 victory at Cleveland.
Best Bet: Chargers -6 (-110) with DraftKings ➜
About the Author

Bill Speros is an award-winning journalist and editor whose career includes stops at USA Today Sports Network / Golfweek, Cox Media, ESPN, Orlando Sentinel and Denver Post.
Our trusted sports betting partners bring you safe and fun playing experiences