NFL DFS Week 17 Value Plays & Best Picks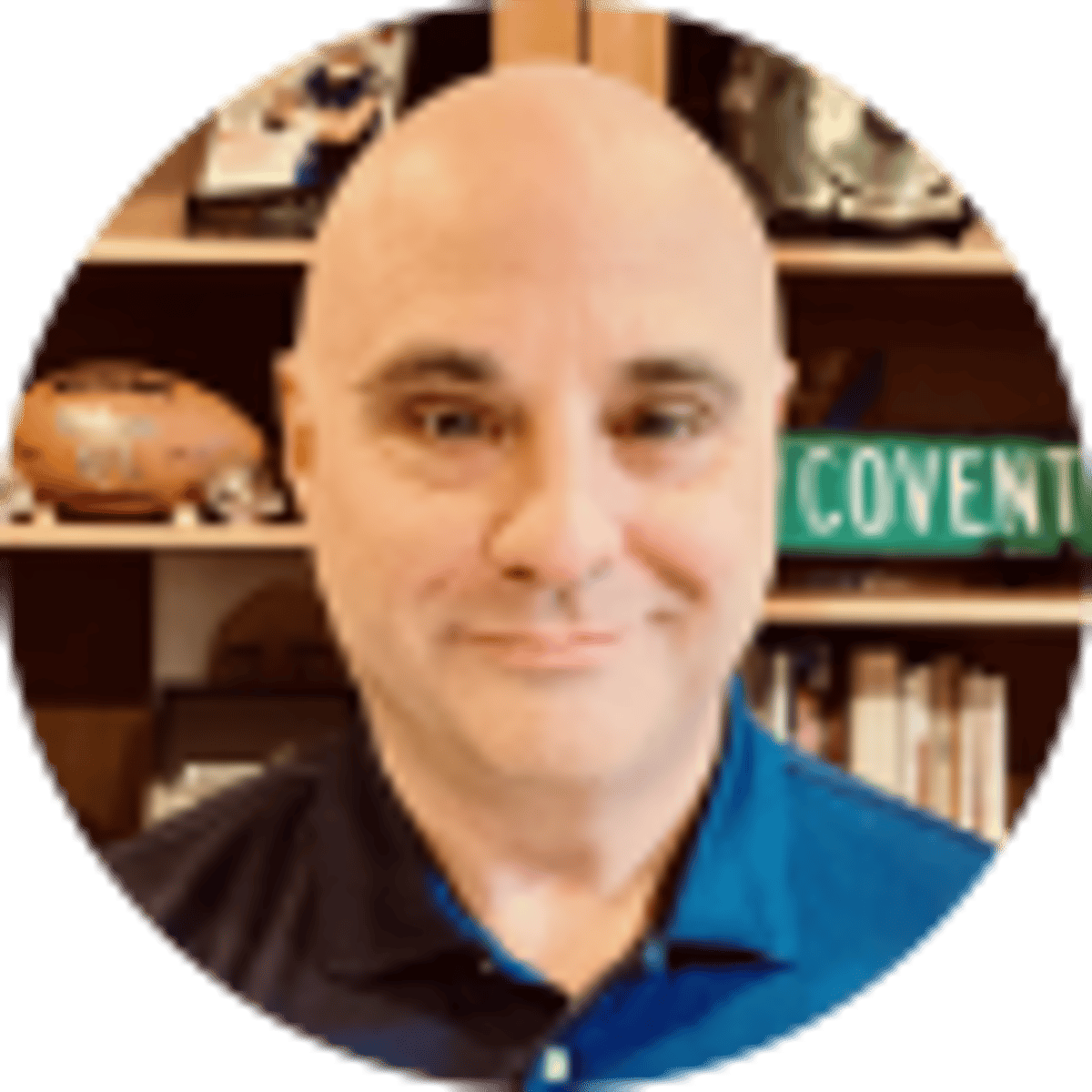 By Jim Coventry | 11 mins
After a week in which extreme cold and wind impacted the daily fantasy sports slate, this week, there isn't a single game projected to be less than 37 degrees.
Actually, most of the outdoor games will be played in temperatures of at least 50 degrees. Also, wind isn't expected to be a factor, as every game will have mild winds of 10 miles per hour or less.
NFL DFS Week 17 Main Slate, Ranked by Over/Under
Bears vs Lions - 52.5
Vikings vs Packers - 48
Broncos vs Chiefs - 45
Jaguars vs Texans - 43.5
Jets vs Seahawks - 42.5
Rams vs Chargers - 42.5
Saints vs Eagles - 42
Cardinals vs Falcons - 42
49ers vs Raiders - 42
Dolphins vs Patriots - 41
Panthers vs Buccaneers - 40
Browns vs Commanders - 40.5
Colts vs Giants - 39
Highest Implied Team Totals
Chiefs, Lions - 29
Packers, Eagles, 49ers - 26
Chargers, Jaguars - 24
Giants, Vikings, Bears, Falcons - 23
Patriots, Commanders, Jets - 22
Buccaneers - 21
Dolphins, Seahawks, Texans, Raiders - 20
Browns, Cardinals, Saints - 19
Panthers - 18
Colts, Rams - 17
Broncos - 16
NFL DFS Week 17 Quarterbacks for FanDuel & DraftKings
Justin Fields - Bears at Lions - DK $7,900 FD $8,400
Fields faced this defense back in Week 10. Not only did he throw for two touchdowns, but he ran for 147 yards and an additional two scores. That resulted in a stunning 43 fantasy points. Other than last week, Fields has recorded at least 25 daily fantasy points in every game since the Bears turned him loose as a runner in Week 7.
The Detroit defense he faces has given up at least 59 rushing yards to six different quarterbacks. Fields has rushed for at least 71 yards in seven of his last nine games. The Lions have also allowed seven rushing touchdowns to opposing quarterbacks.
The main issue is that they lack the team speed to deal with a mobile quarterback such as Fields. That provides him opportunities to find creases that allow him to run for big chunks of yardage. In a game that's likely to shoot out, his price tag justifies his potential ceiling.
Jared Goff - Lions vs. Bears - DK $5,600 FD $7,400
Goff is an excellent low-cost pivot for those who want exposure to the Lions versus Bears contest. He's been excellent on his home field this season. Goff has thrown multiple touchdown passes in every home game except for one.
As a result, he has 20 touchdowns over eight home games. He's also thrown for at least 300 yards in four of his last six games on his home field. He'll benefit from facing a Chicago defense that has virtually no pass rush. In addition, they have one of the worst coverage units in the league.
And if that isn't enough, they will be without two of their top three cornerbacks. Although Justin Fields has more upside in the same game, Goff's FanDuel Fantasy price tag makes him an excellent option with a high-scoring floor and a very reasonable ceiling.
Brock Purdy - 49ers at Raiders - DK $5,800 FD $7,000
Purdy has been very consistent since taking over as the starting quarterback for the 49ers. He's thrown exactly two touchdown passes and each of the four games he's played. Although he doesn't throw many downfield passes, when he does, he has dangerous weapons in George Kittle and Brandon Aiyuk, who are both capable of producing big yardage after the catch.
We've also seen defenses recently stack the box to try and slow down Christian McCaffrey. As a result, that has left voids in the secondary that Purdy has been able to take advantage of. He'll face a Las Vegas defense that has one of the worst coverage units in the league. They also are below average in the amount of pressure they put on opposing quarterbacks.
In terms of narrative, the Raiders have benched their starting quarterback, Derek Carr, for the rest of the season. That could easily result in this team being completely checked out. If that happens, Purdy goes from being a strong floor player to one who has a vastly improved ceiling.
Also Consider - Gardner Minshew, Mike White
NFL DFS Week 17 Running Backs for FanDuel & DraftKings
Saquon Barkley - Giants vs. Colts - DK $8,000 FD $9,200
In recent weeks, Barkley has been very difficult to project for fantasy. He had a stretch of six games in which he failed to rush for more than 63 yards. He was also getting very little done as a receiver. However, the Giants seem to have addressed those issues in the last two weeks. During that time, Barkley has at least 84 rushing yards in those contests.
As a receiver, he's produced 82 yards during that span. He's also scored touchdowns in six of his last eight games. He'll face an Indianapolis defense that used to be elite against the run. They are not quite to that level anymore. Six different running backs have posted at least 77 yards against the Colts in their last 10 games.
And three running backs have hit that yardage total in three of the last four weeks. In terms of game script, both of these teams will usually keep games close. That should ensure that Barkley has a heavy workload for all four quarters. And with the Giants fighting for their playoff lives, it seems likely they'll lean on their best player.
James Conner - Cardinals at Falcons - DK $7,200 FD $8,000
Over the last month, Conner had seen elite usage. He plays almost every snap of every game. And he's begun to look like the player that we saw in 2021. He's rushed for at least 63 yards in five of his last six games. He also has at least 20 receiving yards in each of his last four contests. And of course, he's been great in the red zone.
He's scored a touchdown in each of his last five games. He'll face an Atlanta defense that has given up at least 86 rushing yards to a running back six times over their last eight games. And even though the Falcons haven't allowed a rushing touchdown in any of their last four games, they have given up seven touchdowns to running backs over their last nine games.
On defense, the Falcons will mostly be concerned with trying to slow down DeAndre Hopkins and Marquise Brown. That should allow Conner plenty of room to operate in the middle of the field as both a runner and receiver. And should Arizona move the ball consistently, he has a multi-touchdown upside.
Tyler Allgeier - Falcons vs. Cardinals - DK $5,300 FD $6,700
During the last two games, Allgeier seems to have taken over the lead role in the Atlanta backfield. After being slightly behind Cordarrelle Patterson in terms of rushing attempts, Allgeier has 35 carries to just 21 for Paterson over the last two weeks.
And while Patterson has rushed for just three yards per carry, Allgeier has been running for nearly six yards per attempt in these recent games. Although he's had at least 52 rushing yards in each of his last five games, he's been amazing since taking over the lead role. In those games, he's rushed for 139 and 74 yards. It also should be noted that each of his last four games was against very good run defenses.
This week, he'll face an Arizona defense that's in the bottom quarter of the league against the run. They've also lost multiple players in their front seven to injury. The Cardinals have given up at least 70 rushing yards in recent games to Leonard Fournette, Pierre Strong, and Latavius Murray. We've seen all year long that the Falcons will run the ball regardless of the game script. so there should be no worries about Allgeier's workload.
Also Consider - Cam Akers, Zack Moss
NFL DFS Week 17 Wide Receivers for FanDuel & DraftKings
Amon-Ra St. Brown - Lions vs. Bears - DK $7,800 FD $8,200
It is true that St. Brown has not had any tangible ceiling in any of his last three games. In those contests, he has six or seven catches and between 68-76 yards with no touchdowns. But we shouldn't forget that before that stretch, he had posted at least 114 yards in three games over a four-week period.
That stretch included three touchdowns. When facing this week's opponent, the Bears, in Week 10, he caught 10 passes for 119 yards. Chicago rarely gets pressure on opposing quarterbacks. In addition, the Bears are very weak in pass coverage, and they will be without two of their top three cornerbacks.
The Lions' offense has been much better at home than they've been on the road. And with them still fighting for their playoff survival, they will likely lean heavily upon their passing attack, which has been more consistent than their running game.
Jerry Jeudy - Broncos at Chiefs - DK $6,400 FD 7,000
Recently, Jeudy has begun to look like the highly-touted prospect that he was projected to be when coming into the NFL. He has recorded at least 73 yards in each of his last three games. He's also posted at least 63 yards in each of his last six full games.
When facing this week's opponent, the Broncos, he caught eight passes for 73 yards and three touchdowns back in Week 14. Certainly, we won't be chasing those three touchdowns in the rematch. However, just like in their first matchup, it's very likely that the Broncos will fall behind against Kansas City. And when they do, Denver will have to become a pass-heavy team. Jeudy has played quite a bit of his snaps in the slot.
That allows him a free release from the cornerbacks. It also gets him open quickly for Russell Wilson. Using that dynamic, the yardage after the catch has been excellent in recent games. There's no reason to expect any less this week. And don't forget that with Courtland Sutton back in action, Sutton will take away some of the defensive focus away from Jeudy. That potentially adds to his upside.
Jahan Dotson - Commanders vs. Browns - DK $4,600 FD 6,100
Based on his DraftKings Fantasy salary, Dotson is a very interesting fantasy option this week. He scored a touchdown in each of his last three games. During that time, he's had yardage totals of 54, 105, and 76. In addition, he's averaging five receptions and eight targets in those games.
There is a definite concern that in this game between the Commanders and the Browns, both teams run the ball frequently. However, with Terry McLaurin being the receiver that the defense is worried about the most, Cleveland will likely dedicate extra resources to slowing him down. That should allow Dotson to see favorable coverage.
Even if this game is lower-scoring and features a lot of running, it's reasonable to think that he could see eight targets in this game. And based on his recent production and exceptional talent, he wouldn't need to have a massive game to earn his DFS salary.
Also Consider - Garrett Wilson, Drake London
NFL DFS Week 17 Tight Ends for FanDuel & DraftKings
George Kittle - 49ers at Raiders - DK $5,900 FD $7,400
Although it doesn't happen every week, Kittle has reminded us that he has a week-winning upside in any given game. He's recorded at least 93 yards and two touchdowns in two straight games. And he's had that type of performance three times over his last six contests. Like all tight ends, he has a weekly downside.
There are many games this season in which he's failed to hit 30 yards. That's the main reason why we don't recommend Kittle in cash games. However, in GPPs, the type of upside he's shown is exactly what we're looking for.
And he's priced as a player who has a very high floor, but it seems like he's improperly priced for the ceiling he brings. It appears as if he's become the main target for Brock Purdy. And even though that doesn't always translate into a ton of targets, Kittle's ability to gain yardage after the catch can't allow him to have a massive game with as few as five passes thrown his way.
Cole Kmet - Bears at Lions - DK $4,500 FD $5,300
Kmet Is basically Chicago's de facto No. 1 receiver. He's been targeted five to seven times in six of his last seven games. When he last faced Detroit in Week 10, he had his best game of the season. In that contest, he caught four passes for 74 yards and two touchdowns. He also did very well against them when he last played them in 2021.
In that game, he caught eight passes for 65 yards. He'll face a Lions defense that has allowed the fourth-most fantasy points to opposing tight ends. This defense has also given up 10 touchdowns to tight ends, which is the most in the league. Kmet's main benefit is that Justin Fields is his quarterback. Especially after Fields burned this defense for 147 rushing yards the last time they played, the linebackers will find themselves having to overcommit to the run.
That will allow Kmet to run his routes at the intermediate level while often finding himself wide-open as the linebackers creep up. In this matchup, he has just about as much upside as any other tight end on the slate.
Also Consider - Evan Engram, Juwan Johnson
About the Author
Coventry nabbed a No. 1 finish and placed in the top 50 in five large-field DFS contests while entering just a single entry in each. He also was a triple crown winner (total points, best record, and playoff champion) in the 2022 King's Classic auction league. He began playing fantasy football in 1994 and has been an analyst since 2007. He's a deputy NFL editor with RotoWire and hosts SiriusXM shows on the weekends, as well as writing on DFS for Bookies.
Our trusted sports betting partners bring you safe and fun playing experiences