NFL DFS Week 8 Value Plays & Best Picks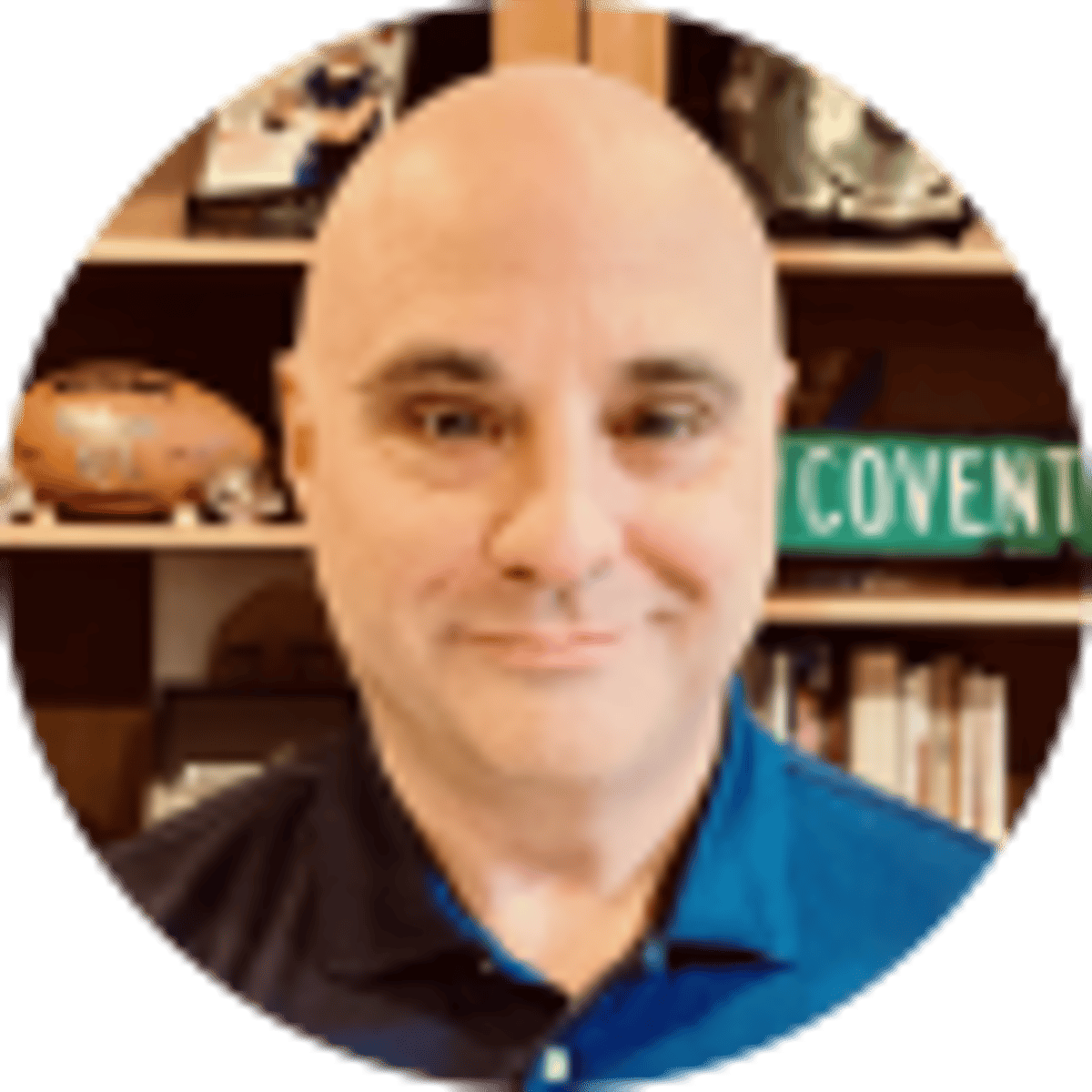 By Jim Coventry | 10 mins
It's time to take a look at our best daily fantasy sports plays on DraftKings and FanDuel ahead of a busy Week 8 slate this weekend. Dak Prescott continues under center for the Cowboys, who face a good matchup against the Chicago Bears. We like Dak and his WR1, CeeDee Lamb, to have big games this week.
NFL DFS Week 8 Main Slate, Ranked by Over/Under
Dolphins vs Lions - 51.5
Raiders vs Saints - 49.5
Cardinals vs Vikings - 49
Giants vs Seahawks - 44.5
49ers vs Rams - 43
Steelers vs Eagles - 43
Bears vs Cowboys - 42.5
Panthers vs Falcons - 41
Titans vs Texans - 40.5
Patriots vs Jets - 40.5
Commanders vs Colts - 39.5
Highest Implied Team Totals
Vikings, Dolphins, Eagles - 27
Cowboys, Raiders - 26
Saints, Seahawks, Lions - 24
Cardinals, Falcons - 23
49ers, Colts - 22
Patriots, Titans, Giants, Rams - 21
Jets - 20
Commanders, Texans, Panthers - 19
Bears - 17
Steelers - 16
NFL DFS Week 8 Quarterbacks for FanDuel & DraftKings
Dak Prescott - Cowboys vs. Bears - DK $6,600 FD $7,200
In his first game back from injury last week, Prescott was eased into action with just 25 pass attempts. The good news is that the coaching staff learned a few things while he was out. They used a lot of play-action passes, which they rarely used with Dak. He was dominant when throwing those passes last week.
He also may be needed to throw more because RB Ezekiel Elliott sprained his knee last week. Elliott will probably play, but they'll be more efficient through the air. He'll face a Chicago defense that looked like world beaters on defense last week. However, Chicago has the lowest pressure rate in the league (all ranks in this article per Pro Football Focus) and they are middling at best in pass coverage. Prescott could hit 300 yards with multiple TDs.
Tua Tagovailoa - Dolphins at Lions - DK $6,200 FD $7,700
After missing time while recovering from a pair of head injuries, Tagovailoa looked rusty in his first game back. The normally hyper-accurate QB threw a number of passes behind his WRs. And then the Dolphins had a lead, so the play calling was on the conservative side. Even though this game is on the road, it is a perfect spot for a bounce back.
Miami has the worst pass protection in the league. However, the Lions have the seventh-worst pressure rate. In addition, Detroit has the worst pass coverage in the league. Even though the Dolphins could run the ball on the Lions, this is the type of game that could get the young QB back on track. In addition to having time to throw, the speed of Tyreek Hill and Jaylen Waddle will prove too much for this defense.
Sam Ehlinger - Colts vs. Commanders - DK $4,000 FD $6,000
Sometimes, salary relief is at the core of a big DFS week. Well, Ehlinger is as cheap as they come, especially on DraftKings Fantasy. But we need more than that. The first question is, 'Why is Ehlinger starting over Matt Ryan?' The main reason is that the running game and offensive line play has been terrible. That led to Matt Ryan taking sacks and not being able to step into passes.
In comes Ehlinger. He doesn't have a strong arm, but he's mobile. Expect the Colts to use a lot of run-pass options (RPO). That will give the QB a lot of high-percentage passes to Michael Pittman and Parris Campbell, who both can post yards after the catch. Also, Ehlinger can run with the ball. It's possible he runs more than he should in his first start. Don't be surprised if he runs for over 40 yards. He'll face the Commanders, who are average at everything, and not great at anything. A neutral matchup is perfect for the young QB to post a solid fantasy day.
Also Consider - Taylor Heinicke, Andy Dalton
NFL DFS Week 8 Running Backs for FanDuel & DraftKings
Derrick Henry - Titans at Texans - DK $8,400 FD $10,000
How bad is the Houston run defense? They give up 5.28 yards per carry, the fourth-worst in the league. The Texans also give up the most fantasy points per game to opposing RBs. Running backs also find the end zone regularly, as they've scored 1.5 TDs per game against this defense. Even in the receiving game, RBs catch 5.6 passes per game when facing Houston.
Moving to Henry, he's averaged 140 scrimmage yards, one TD and four targets over the last four games. Need more? In the last two games Henry has played vs. the Texans, he's had at least 250 scrimmage yards and two TDs in each game. Yes, you read that right. In other words, in those two games, he posted 714 yards and four scores. That is a season's worth of production for a lot of players. Spend up and don't think twice.
Kenneth Walker - Seahawks vs Giants - DK $6,500 FD $8,400
Walker's DFS salary is too low, on both DraftKings and FanDuel Fantasy. The rookie is already showing elite ability. He's explosive and agile. He's making defenders miss and breaking tackles as well. Yes, he had an easy matchup against the Chargers last week. But he had almost seven yards per carry and two TDs. He's had 23 touches in each of his last two games. He's scored in his last three contests. And of course, Pete Carroll's teams are never going to ignore the running game.
And Seattle lacks a secondary RB to take significant volume away from Walker. In terms of the matchup against the Giants, Walker faces a bottom-three defense against the run. And the Giants aren't likely to light up the scoreboard, so the game script should be fine for the RB to easily surpass 20 carries for the third straight week. Be sure to use Walker before his weekly salary catches up with his talent and opportunity.
Raheem Mostert - Dolphins at Lions - DK $5,900 FD $6,800
Mostert hasn't been great this year. But he has been a high-floor player with reasonable upside in three of his last four games. During that time, he's had at least 109 scrimmage yards twice and gone below 81 yards once. He's also scored twice. And overall, his schedule during those games has been middling with no very weak opponents. That'll change this week.
Mostert is facing the Lions, who allow the second-most fantasy points to opposing RBs. Detroit gives up 5.41 yards per carry, the third-most in the league. They've also allowed a whopping 10 rushing TDs in six games. Even though this is also a great matchup for the Miami passing attack, it's possible the offense scores over 30 points, which could make this a great game to add Mostert to a Miami stack.
Also Consider - Jonathan Taylor, Alvin Kamara, D'Onta Foreman
NFL DFS Week 8 Wide Receivers for FanDuel & DraftKings
Chris Olave - Saints vs. Raiders - DK $6,000 FD $6,900
Maybe it's because Olave's Week 5 stats weren't great, when he posted 54 yards and a TD, but his DFS salary is treating him like a secondary receiving option. In that Week 5 game, he left after 30 snaps with a concussion. However, in his last four full games, he's averaging 12 targets, six receptions, exactly 100 yards and 0.5 TDs. Sounds like elite production to me.
He'll have an excellent matchup against the Raiders. Not only will the Saints likely need to score quite a bit to keep up, but Olave will be the primary weapon. When we think of Las Vegas, we think of the great pass rush they had last year. They're not the same this year. They're in the middle of the pack in terms of pressure rate. And their pass coverage is in the bottom seven. Expect another strong game from the rookie in this spot.
CeeDee Lamb - Cowboys vs. Bears - DK $7,000 FD $7,500
Lamb has been disappointing for fantasy this year. He's yet to have a 100-yard game. He hasn't reached six receptions in any of his last three games. Lamb has only scored twice. So why look at him this week after he caught just four passes for 70 yards in his first game with Dak Prescott since Week 1? In that game, Dallas threw the ball just 25 times. I believe that was the team easing Prescott back into action.
With Elliott dealing with a sprained knee (I assume he'll play), the Cowboys will be motivated to get the passing game going while not giving the RBs too much work. Although the Bears give up the third-fewest fantasy points to WRs, they have not played many credible passing offenses. This is an excellent matchup against a young secondary and a pass rush that generates very little pressure.
Parris Campbell - Colts vs. Commanders - DK $4,500 FD $5,600
This may be a leap of faith. Campbell has been a full-time player for the Colts all season. He wasn't targeted more than five times in any of the first four games. Then in the past two weeks, he exploded. Campbell has been targeted at least 11 times in each game, and he's averaging 8.5 receptions, 64 yards and a TD. His ability has never been in question. The lack of performance has always been due to injuries.
But here's the biggest variable this week: Matt Ryan has been benched in favor of Sam Ehlinger. Although Ehlinger projects to have a weak arm, he's very mobile. With the Colts likely to use a lot of run-pass options (RPOs), Campbell should be a primary target in the middle of the field, which would allow him to have another big game. In terms of opponent, he's facing a Commanders defense that gives up the seventh-most fantasy points to WRs.
Also Consider - Amon-Ra St. Brown, Noah Brown, Davante Adams
NFL DFS Week 8 Tight Ends for FanDuel & DraftKings
Pat Freiermuth - Steelers at Eagles - DK $3,900 FD $5,700
The Eagles have an excellent pass defense and they have a strong pass rush. So why would we consider using Freiermuth in DFS? Although it's not a weakness, the TE position may be the most advantageous way to attack the Philadelphia defense. They're in the middle of the pack in terms of fantasy points allowed to opposing TEs. And although they've faced a few solid TEs, they haven't faced a very difficult group.
Aside from the Buffalo game, when he left early with a concussion, Freiermuth has posted at least 75 yards in three of five games. In the two games he failed to reach that total, he had 22 yards and a TD in one, and a 41-yard performance was his worst fantasy display of the season. Especially at an affordable salary, we'll take that all day long!
Irv Smith - Vikings at Cardinals - DK $3,500 FD $5,000
In a good blend of what should be a solid floor performance at an affordable price, Smith is a strong play this week. The primary reason for selecting him is the matchup. He'll face an Arizona defense that's giving up the second-most fantasy points per game to TEs. The average per game production they allow to TEs is seven receptions, 77 yards and 0.86 TDs. The reason Smith is a strong-but-not-elite play is his role in the offense.
In the Minnesota offense, Justin Jefferson and Adam Thielen dominate the targets. But there is still some left over for Smith. He averages fewer than four receptions and less than 30 yards per game, though he has scored twice. Against this defense, even if he sees five targets, he has a great chance for a season high in yardage with a chance to score.
Also Consider - Juwan Johnson, Dalton Schultz
About the Author
Coventry nabbed a No. 1 finish and placed in the top 50 in five large-field DFS contests while entering just a single entry in each. He also was a triple crown winner (total points, best record, and playoff champion) in the 2022 King's Classic auction league. He began playing fantasy football in 1994 and has been an analyst since 2007. He's a deputy NFL editor with RotoWire and hosts SiriusXM shows on the weekends, as well as writing on DFS for Bookies.
Our trusted sports betting partners bring you safe and fun playing experiences