NFL DFS Week 9 Value Plays & Best Picks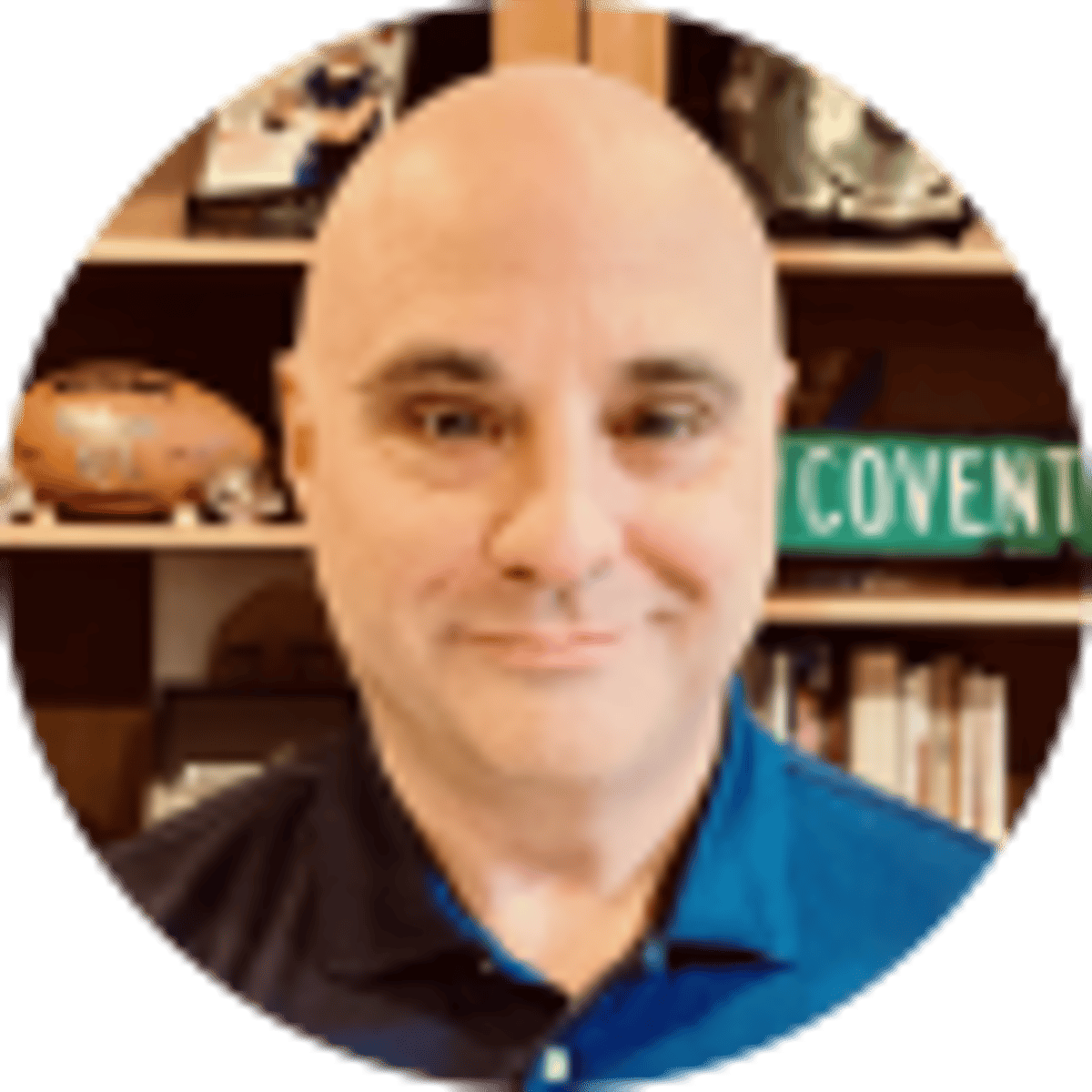 By Jim Coventry | 9 mins
After weeks of low-scoring games, we finally saw a few high-scoring games in Weeks 7 and 8. Hopefully, this is the beginning of a trend. If it is, it'll certainly increase our daily fantasy sports options. This week, we'll focus on some of the higher-projected game totals to gain our DFS advantage.
NFL DFS Week 9 Main Slate, Ranked by Over/Under
Packers vs Lions - 50
Seahawks vs Cardinals - 49.5
Chargers vs Falcons - 49.5
Raiders vs Jaguars - 48
Bills vs Jets - 46
Dolphins vs Bears - 45.5
Vikings vs Commanders - 43.5
Panthers vs Bengals - 42.5
Rams vs Buccaneers - 42.5
Colts vs Patriots - 40.5
Highest Implied Team Totals
Eagles, Bills - 30
Packers, Chargers - 27
Cardinals - 26
Dolphins, Bengals, Raiders - 25
Vikings, Seahawks - 24
Patriots, Lions, Jaguars, Falcons, Buccaneers - 23
Rams, Commanders, Bears - 20
Panthers - 18.5
Colts, Jets - 17
Texans - 16
NFL DFS Week 9 Quarterbacks for FanDuel & DraftKings
Tua Tagovailoa - Dolphins at Bears - DK $6,700 FD $8,000
As we're learning about Tagovailoa, he's usually at his best when he faces a defense with a limited pass rush and a non-elite secondary. Despite being on the road this week, this looks like an optimal matchup for the young QB. Not only do the Bears have a bottom-two pressure rate in the league (all ranks in this article per Pro Football Focus), but they are average in pass coverage.
In the last two weeks, the Bears traded away Robert Quinn and Roquan Smith, so it's unlikely they will get any consistent pressure. In addition, Chicago has two rookies in the secondary. Not only will communication be an issue, but nobody in this secondary has the speed to deal with Tyreek Hill and Jaylen Waddle. This is looking like a smash spot for Tagovailoa.
Kyler Murray - Cardinals vs. Seahawks - DK $7,400 FD $8,200
Recent history won't be useful in this case. In Week 6, Murray did very little against this same Seattle defense in a road game. In that contest, he threw for 222 yards and no touchdowns. However, he did run for 100 yards, his best rushing output of the season. So why should we like Murray in the rematch? The first point is that DeAndre Hopkins is back.
In the two games with Murray's top WR, the Arizona offense has started to bounce back. The offense scored 28 and 26 points during that time. Murray had his best game of the year last week against Minnesota when he threw for 326 yards and three scores. He'll face a Seattle defense that's in the bottom 10 in pass coverage and in the bottom 11 in pressure rate. In a game with one of the highest projected totals of the week, Murray is set up for another big performance.
Trevor Lawrence - Jaguars vs. Raiders- DK $5,200 FD $6,800
Trevor Lawrence has been awful. Based on the last four weeks, many won't consider putting him anywhere near a fantasy lineup. In those four games, he's thrown for a total of two TDs. But in his defense, he's had a run of five-straight games in which he's faced tough pass defenses. This week, that won't be an issue. He's at home against the Raiders.
Las Vegas gives up the second-most fantasy points to opposing QBs. The last three QBs they've faced have averaged 2.66 TD passes per game. They have a below-average pressure rate, and they are a bottom-seven unit in coverage. Lawrence already had three multi-TD games on the season, and he's also rushed for three scores over the last three games. In a game that has an excellent chance to shoot out, Lawrence has an affordable price and won't likely be rostered in a high percentage of lineups.
Also Consider - Derek Carr, Justin Fields
NFL DFS Week 9 Running Backs for FanDuel & DraftKings
Austin Ekeler - Chargers at Falcons- DK $8,800 FD $9,400
At this point, who else does Justin Herbert have? Mike Williams is out. Keenan Allen isn't expected to play. Ekeler is the last major weapon the Chargers have. In the last two games before the bye, Ekeler was targeted 28 times, catching at least 10 passes in each game.
Although the Los Angeles offensive line has been a weak spot for the team, this matchup isn't one to fear. The Falcons are middling against the run, but they don't have the talent to hang with him in the open field. With one of the higher implied totals of the week, this game could see plenty of points on the scoreboard, and Ekeler would have to be a major part of the production.
D'Onta Foreman - Panthers vs. Bengals - DK $6,000 FD $7,300
Foreman showed he was a good RB last year when he subbed for an injured Derrick Henry. He had at least 108 rushing yards three times in a five-game period. He also rushed for a solid 4.3 yards per carry. So it shouldn't be a surprise that he's rushed for 118 yards in each of his two starts for the Panthers.
Although Cincinnati is generally considered a very good run defense, they haven't been the same since losing their outstanding run-stopper, D.J. Reader. In terms of the blocking Foreman can expect, the offensive line has been below average. But they are far from a weak link. In a home game that should be competitive, Foreman should have his third-straight strong game, especially as Chuba Hubbard is out through injury.
Aaron Jones - Packers at Lions - DK $7,400 FD $7,800
Maybe the Packers have finally figured out that Jones is their best offensive player. In Week 7, he was targeted 10 times and scored a pair of TDs as a receiver. Then in Week 8, he had a season-high 20 carries. As a result, he's had consecutive strong fantasy performances for the first time this year. It seems optimistic to expect that Jones will see another week with a strong work load. And the opponent certainly works to his advantage.
Not only are the Lions a bottom-eight run defense, but they give up the fifth-most fantasy points to opposing RBs. Regardless of game script, the Packers have now shown that they can use him as a runner and/or receiver, giving him a solid floor with excellent ceiling.
Also Consider - Travis Etienne, Kenneth Walker, Dalvin Cook
NFL DFS Week 9 Wide Receivers for FanDuel & DraftKings
Tyreek Hill - Dolphins at Bears - DK $8,500 FD $8,700
Tyreek Hill has at least 10 catches and 160 yards four times this year. The only thing that's been missing is the TDs. He scored twice in Week 2 but that's been it. But TDs are unpredictable. He could score multiple times in any game.
He has a great matchup against the Bears this week. Chicago has the second-lowest pressure rate in the league, so Tua Tagovailoa should have plenty of time to throw. And the Bears secondary has a rookie cornerback and safety.
They won't have any concept of how to deal with the type of speed Hill has. And if they hesitate or take a slightly wrong angle, Hill can easily take big plays for TDs. With at least 12 targets in every game he's played at least 40 snaps (all but two games this year), he is in line for incredible production in this prime matchup.
Davante Adams - Raiders at Jaguars - DK $8,100 FD $8,100
After the Raiders lost last week, coach Josh McDaniels was called into the owner's office to have a conversation. Of course I don't know what was said. But I can make some reasonable assumptions. The team invested heavily in Derek Carr, Darren Waller and Davante Adams. Waller has been hurt, but I would imagine the talk was about using their best weapons.
That would mean plenty of targets to Adams. In his last three games, Adams hasn't seen double-digit targets. He's averaged seven targets during that span. Las Vegas is facing a Jaguars defense that's in the bottom 10 in pass coverage. They lack a cornerback that can give any real challenge to Adams. With their season probably past the point of no return, McDaniels may be coaching for his future. I know it's narrative-driven, but this is an excellent spot for Adams.
Rondale Moore - Cardinals vs. Seahawks - DK $5,200 FD $5,900
It looks like the Cardinals are figuring out how to effectively use Moore as an offensive weapon. He's been targeted at least eight times in three of Arizona's last four games. And last week he scored a TD and went over 100 scrimmage yards. He did face the Seattle defense in Week 6, but he was only able to turn 10 targets into six catches for 49 yards.
However, that was the last game the Cardinals played before DeAndre Hopkins returned from suspension. It's possible that Moore's big game last week had to do with the attention the defense had to pay to Hopkins. And Kyler Murray looks like a different QB with his top WR back. Back to Moore, he's facing a Seattle defense that's in the bottom 10 in pass coverage. And they also are in the bottom 11 in pressure rate. This should allow Moore plenty of time to get into his routes and find angles to get yardage after the catch. He could be in line for another big game.
Also Consider - Tee Higgins, Darnell Mooney, Tyler Lockett
NFL DFS Week 9 Tight Ends for FanDuel & DraftKings
Evan Engram - Jaguars vs. Raiders - DK $3,300 FD $5,200
Every week, Engram produces. Every week, his DFS price stays in the value range. In the last four games, he's been targeted at least six times. He's averaging five catches and 58 yards while scoring once. Sure, the ceiling hasn't been there most weeks, but not many TEs have Engram's floor.
He'll have a favorable matchup against a Raiders defense that's giving up the third-most fantasy points to opposing TEs. This defense has given up 54 yards and a TD to Gerald Everett, 75 yards to Zach Ertz and 68 yards to Jordan Akins. Engram should be in line for another volume-based game, making him a solid stacking partner with Trevor Lawrence.
Zach Ertz - Cardinals vs. Seahawks - DK $5,100 FD $6,600
The bad news is that Ertz has been targeted just nine times over the two games since DeAndre Hopkins returned to action in Week 7. It's not fair to look at the four games he had double-digit targets in, as his situation has changed.
However, he's facing the worst defense in the league against TEs. Seattle has given up at least 52 yards to five different TEs. While the first meeting between the Cardinals and Seahawks was low-scoring, the total in this game is high. Also, this is the first tougher matchup Hopkins has had in three games. That could lead to Ertz seeing a spike in targets.
Also Consider - Hayden Hurst, Gerald Everett
About the Author
Coventry nabbed a No. 1 finish and placed in the top 50 in five large-field DFS contests while entering just a single entry in each. He also was a triple crown winner (total points, best record, and playoff champion) in the 2022 King's Classic auction league. He began playing fantasy football in 1994 and has been an analyst since 2007. He's a deputy NFL editor with RotoWire and hosts SiriusXM shows on the weekends, as well as writing on DFS for Bookies.
Our trusted sports betting partners bring you safe and fun playing experiences