NFL Week 12 Picks & Predictions For Every Game: Foul Fare On Thanksgiving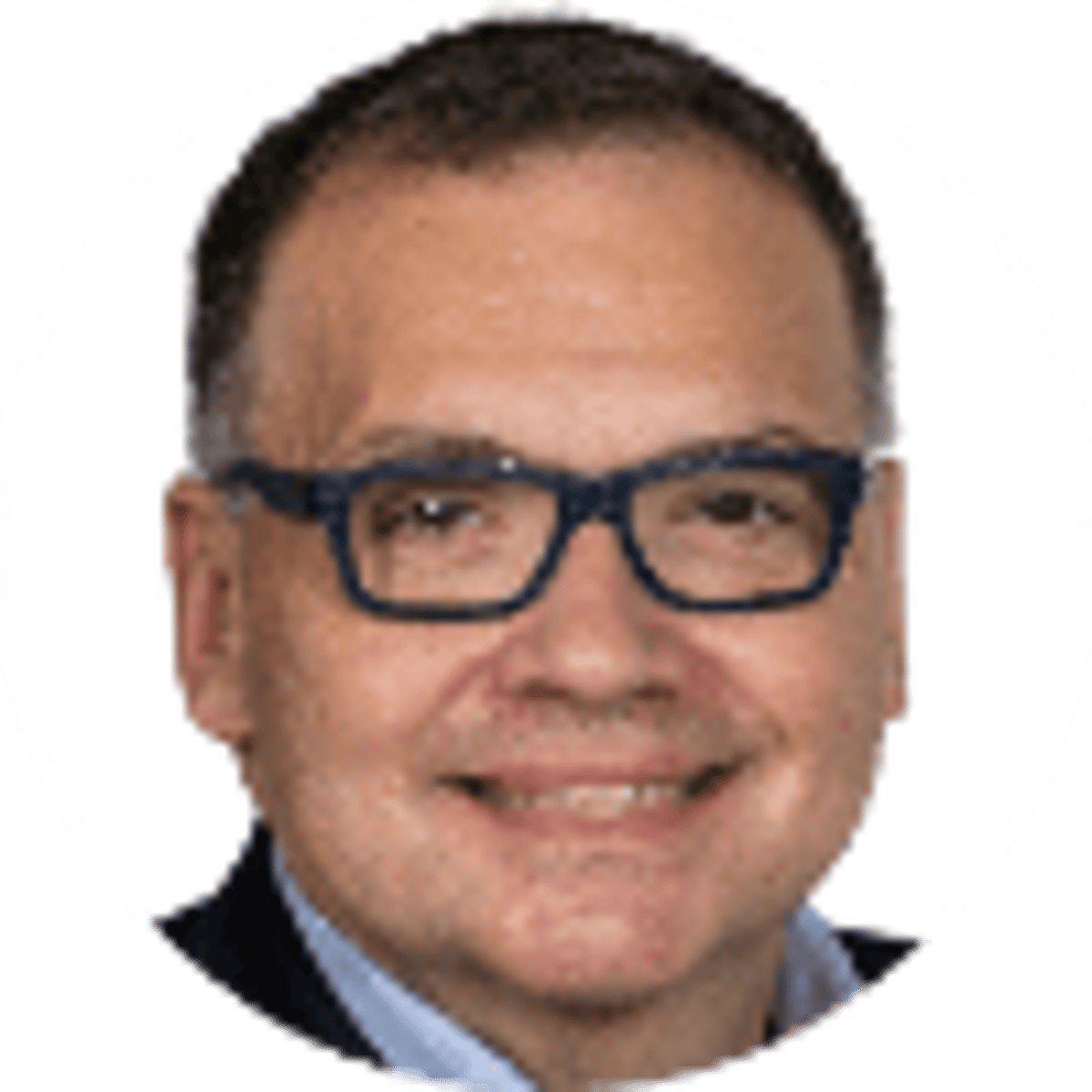 By Bill Speros | 19 mins
Week 12 of NFL betting season arrives with a triple-course serving of football on Thanksgiving Day.
Determining which NFL odds offer the best advantage following a short week means the difference between feast or famine in your betting accounts come Black Friday.
To start, all six teams playing on Thanksgiving Day lost in Week 11. The turkey is dry. The mashed potatoes are lumpy. The yams are burned. And the apple pie is store-bought. Not the most appetizing fare for NFL viewers, or the networks. You might want to skip seconds. Or at least leave room for dessert.
The most intriguing item on the holiday menu is the Detroit Lions. This holds if you prefer fowl, exotic game or eschew meat products all together. The Lions have not won a game since Dec. 6, 2020, more than 350 days ago. The Lions have yet to score 20 points in a game since Week 1. They'll likely be without Jared Goff on Thursday, riding with Tim Boyle once again despite Boyle's woeful performance Sunday. He threw for 77 yards and a pair of picks.
---
RELATED: NFL Week 12 Odds & Betting Lines For All Games
---
The Lions are 0-9-1 this season overall. Yet, they are 6-4 against the spread. Oddsmakers have the Lions +3.5 against the Bears at most betting sites and sportsbooks.
Riding the Lions and the "under" in each of their 10 games thus far in 2021 would leave you up 13-7 on the year. Not bad for such an ineffectual team. The Lions are playing their traditional early-slot Thanksgiving Day game at Ford Field.
Thanksgiving Teams Going In Wrong Direction
The second game on Thanksgiving has the host Cowboys facing the Las Vegas Raiders. The Raiders are coming off back-to-back beatings at the hands of the Chiefs and Bengals. The Cowboys were smothered by the Kansas City Chiefs defense Sunday.
In that game, Dallas was without wide receivers Amari Cooper and, after suffering a concussion, CeeDee Lamb. They accounted for nearly half the team's receiving yards ahead of Sunday's loss.
The Thanksgiving nightcap provides an intriguing matchup of two teams that have seen their playoff standing plummet of late. The Bills got hit by a freight train in the form of Jonathan Taylor – 5 TDs – and the Colts in Week 11. The New Orleans Saints have lost all three games started by Trevor Siemian since he replaced Jameis Winston and beat the Buccaneers on Halloween.
---
NFL CHAMPION: Super Bowl 56 Odds For All 32 NFL teams plus NFL Futures Odds
---
You won't need the full RedZone Octo-Box in Week 12 since there are only seven games on the early Sunday schedule. The marquee game of Week 12 in the AFC takes place at Foxboro Sunday afternoon when the Titans visit the Patriots. That's the national CBS game.
A possible NFC Championship Game preview kicks off at 4:25 p.m. when the Rams play at Green Bay. That's the national Sunday game on FOX.
The Ravens and Browns play Sunday night while everyone is traveling home from their holiday sojourns. The Seattle, Washington team comes to Landover, Maryland and faces the Washington Football Team Monday night.
Now it's on to our Week 12 NFL picks.
---
Thursday, Nov. 25
Chicago Bears at Detroit Lions, 12:30 p.m. (FOX)
A pair of terrible teams with putrid scoring offenses, especially if Justin Fields remains unavailable for the Bears. While the Lions are winless in 2021, the Bears are merely 3-7 overall and just 4-6 ATS. The Bears can chew up yardage, but often fail to make an impact inside the Red Zone. The Bears have 767 yards of offense in their past two games, but both were losses. Chicago has beaten Detroit in six of their past seven meetings. Still, you can't stop the betting juggernaut that is Detroit.
Best Bet: Lions +3.5 Points (-106) at SugarHouse
Check out Lions vs Bears odds, injury report, betting lines and more.
---
Las Vegas Raiders at Dallas Cowboys, 4:30 p.m. (CBS)
The Raiders have begun to fall apart in the absence of Jon Gruden. The Silver and Blecch has yielded 73 points in its past two games. The Cowboys were knocked back by the unheralded Chiefs defense. Dak Prescott was held without a TD pass for the first time in seven games. But the Cowboys will be able to adjust, adapt and get a semblance of their offense back this week.
Best Bet: Under 51 Points (-110) at bet365 ➜
Check out Cowboys vs. Raiders odds, injury report, betting lines and more.
---
Buffalo Bills at New Orleans Saints, 8:20 p.m. (NBC)
The Bills are not what we thought they were. Buffalo has looked terrible in the last two games not against the Jets. Buffalo has not beaten a team with a winning record in six weeks. They follow up this game at New Orleans with a long week to get ready for the Patriots on Monday, Dec. 6. The Saints are 3-0 on Thanksgiving games since 2010. They managed to make it almost interesting in a 40-29 loss at Philly.
Best Bet: Bills ML (-190) at DraftKings ➜
Check out Saints vs Bills odds, injury report, betting lines and more.
---
Sunday, Nov. 28
Tampa Bay Buccaneers at Indianapolis Colts, 1 p.m. (FOX)
Jonathan Taylor tore up the Bills in Week 11 for 185 yards and 5 TDs. The Buccaneers have been savaged by injuries on both sides of the ball. Nose tackle Vita Vea is likely to play for the Super Bowl champs and tight end Rob Gronkowski proved his importance to this offense again in his return Monday night. Indy has won five of six. Still, Brady leads the NFL in passing yards per game and TDs. And he's got a history against the Colts. None of it good for Indy.
Best Bet: Bucs -2.5 (-110) at BetMGM ➜
Check out Buccaneers vs Colts odds, injury report, betting lines and more.
---
New York Jets at Houston Texans, 1 p.m. (CBS)
Twelve weeks into the NFL season, and we are gifted with the matchup of 2-8 teams. Leftover turkey, indeed. The venerable Joe Flacco or the rookie Zach Wilson? The Jets starting QB for this week may not be known until later this week. The Texans have been a mild surprise on the upside this season, especially for those who have backed Houston against the spread. Houston is 5-5 ATS. Meanwhile, perhaps the most important maxim in sports betting demands that you "never bet on the Jets." That makes sense, since they are just 2-8 ATS on betting apps this season.
Best Bet: Under 44 Points (-110) at BetMGM ➜
Check out Texans vs Jets odds, injury report, betting lines and more.
---
Philadelphia Eagles at New York Giants, 1 p.m. (FOX)
The Eagles have won 12 of 14 against their bitter NFC East foe. Philly's defense has found its footing, holding four straight opponents to under 110 yards rushing. One interesting schedule quirk: The Eagles won't have to fly again until next season or the playoffs – whichever comes first. That can't hurt down the stretch.
Best Bet: Eagles -3.5 (-105) at DraftKings ➜
Check out Eagles vs Giants odds, injury report, betting lines and more.
---
Carolina Panthers at Miami Dolphins, 1 p.m. (FOX)
Cam Newton produced three TDs and 235 total yards in his first start since 2019 in Week 11. But Carolina's No. 1-ranked pass defense got torched by Washington QB Taylor Heinicke. The Dolphins don't really have a quarterback capable of generating any smoke, never mind torching anyone. Miami's defense has improved each week. Expect lots of running from both sides.
Best Bet: Dolphins +1.5 (-110) at SugarHouse
Check out Panthers vs Dolphins odds, injury report, betting lines and more.
---
Tennessee Titans at New England Patriots, 1 p.m. (CBS)
The Titans remain the top seed in the AFC even though they lost to the Texans in Week 11. The result marked the first time in NFL history a team on an eight-game losing streak beat a team on a six-game winning streak. The Patriots have won five in a row. A Patriots win here and a Ravens loss to the Browns leaves New England, Bill Belichick and rookie QB Mac Jones with the No. 1 seed in the AFC after 12 weeks. A terrifying thought for fans and bettors outside New England, for sure. Belichick has built this team in his image, from a smash-mouth defense, to a run-first offense, to special teams that are nearly perfect each week.
Best Bet: Patriots ML (-225) at DraftKings ➜
Check out Titans vs Patriots odds, injury report, betting lines and more.
---
Pittsburgh Steelers at Cincinnati Bengals, 1 p.m. (CBS)
The winner is still alive in the AFC North. The loser will struggle for a wild card. Cincy ran the ball and forced turnovers in dominating the Raiders in Week 11, all the things winning teams do late in the season. Big Ben has not thrown a pick in his last five games. He worked his old magic in the fourth quarter against the Chargers, but the Pittsburgh defense was gassed and gave 41 points. Expect better this week.
Best Bet: Under 45.5 Points (-110) at SugarHouse
Check out Steelers vs Bengals odds, injury report, betting lines and more.
---
Atlanta Falcons at Jacksonville Jaguars, 1 p.m. (CBS)
The Jaguars have been unable to score more than 10 points in three of their past four games. The Falcons, meanwhile, have been outscored 68-3 in their past two outings. Matt Ryan appeared to be close to tears last Thursday night during Atlanta's loss to New England. Something's gotta give here.
Best Bet: Jaguars ML (+100) at bet365 ➜
Check out Falcons vs Jaguars odds, injury report, betting lines and more.
---
Los Angeles Chargers at Denver Broncos, 4:05 p.m. (CBS)
These two teams keep it close. The past three games have been decided by three points or less, with the Broncos winning three of four. Chargers QB Justin Herbert and RB Austin Ekeler were spectacular in that 41-37 win over Pittsburgh. Look for a sequel this week in Denver.
Best Bet: Chargers ML (+139) at bet365 ➜
Check out Chargers vs Broncos odds, injury report, betting lines and more.
---
Minnesota Vikings at San Francisco 49ers, 4:25 p.m. (FOX)
Another game with potential major playoff ramifications. Both teams are 5-5. Both Kirk Cousins and Jimmy Garoppolo are immensely talented underachievers. Who is going to fall to the occasion this week? San Francisco's defense – at least of late – could be the determining factor at home.
Best Bet: 49ers ML (-159) at SugarHouse
Check out Vikings vs 49ers odds, injury report, betting lines and more.
---
Los Angeles Rams at Green Bay Packers, 4:25 p.m. (FOX)
The Week 12 NFC Conference Championship Game has the Los Angeles Rams heading to the chilly climes of Wisconsin. Neither team has been able to capitalize on the Cardinals playing three games without Kyler Murray. The Rams are chasing the Cardinals in the NFC West. Green Bay saw its defense and special teams sputter, and the Packers lost for the second time in three weeks Sunday at Minnesota. Aaron Rodgers was just fine, however, even with a bad toe. He and the Packers get the edge at home.
Best Bet: Packers ML (-120) at BetMGM ➜
Check out Rams vs Packers odds, injury report, betting lines and more.
---
Cleveland Browns at Baltimore Ravens, 8:20 p.m. (NBC)
Odell Beckham Jr. wasn't the problem for Cleveland. But Lamar Jackson, if he's back, will be. Baker Mayfield is ripping the fans. His wife is chirping at his teammates on social media. Never a good sign.
Best Bet: Ravens -4 (-105) at bet365 ➜
Check out Browns vs Ravens odds, injury report, betting lines and more.
---
Monday, Nov. 29
Seattle Seahawks at Washington Football Team, 8:15 p.m. (ESPN)
The Seahawks were 2-1 ATS with Geno Smith at QB but have yet to win or cover in Russell Wilson's two games since returning to the lineup. The offense has just 13 points in those two contests. Washington QB Taylor Heinicke and coach Ron Rivera are 4-6 overall but just 3-7 ATS. Washington is 2-0 ATS and straight up since its bye. Washington, the team without a name, should win with ease.
Best Bet: Washington Football Team -1 (-105) at bet365 ➜
Check out Seahawks vs Washington odds, injury report, betting lines and more.
---
Teams on Bye Week: Arizona Cardinals, Kansas City Chiefs
---
2021 Record
Last Week: 10-5
Season: 89-73-1
About the Author

Bill Speros is an award-winning journalist and editor whose career includes stops at USA Today Sports Network / Golfweek, Cox Media, ESPN, Orlando Sentinel and Denver Post.
Our trusted sports betting partners bring you safe and fun playing experiences