NFL Week 4 Picks, Predictions: Brady Returns To New England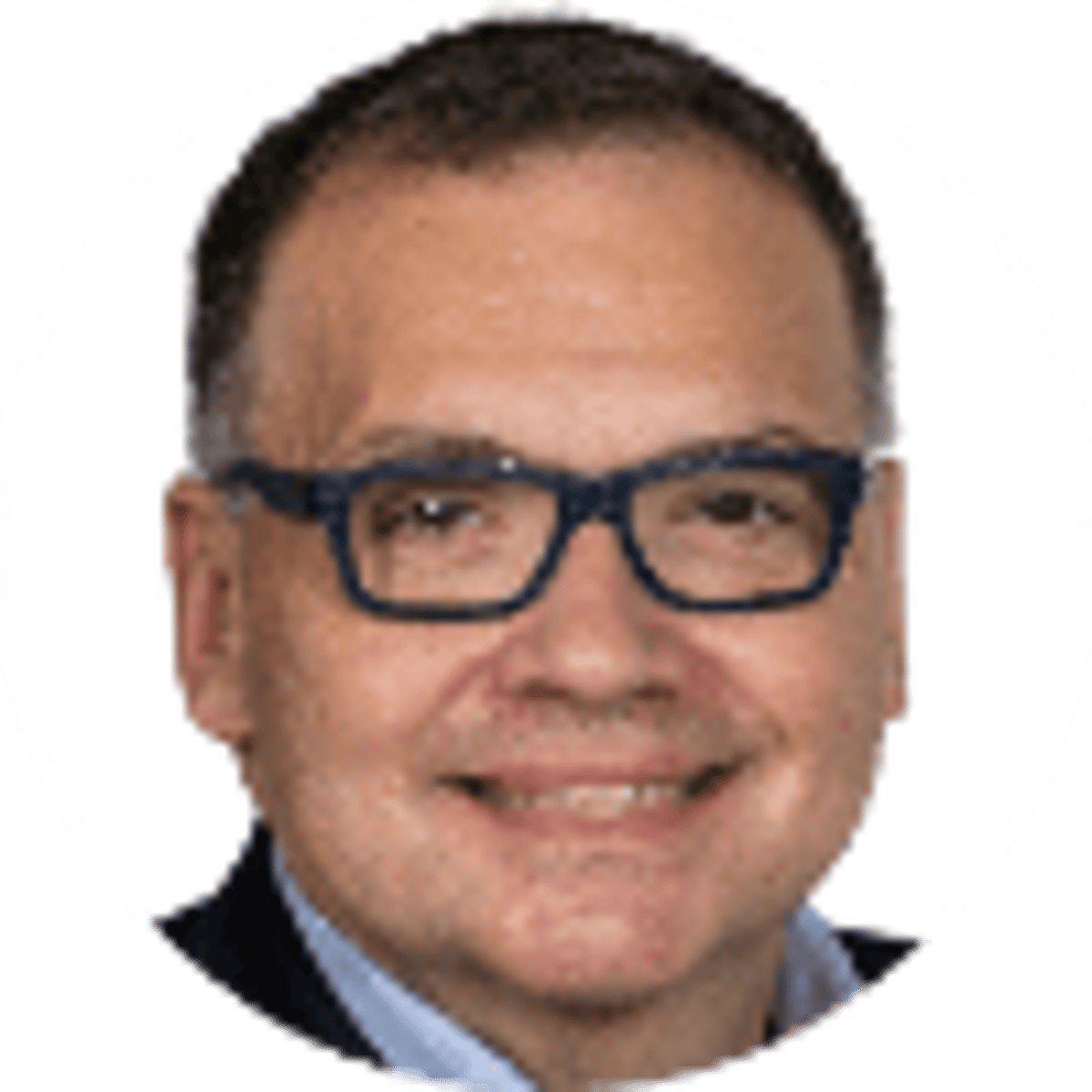 By Bill Speros | 17 mins
Bet Now ➜

Used 20 Times Today

•

Popular in Virginia
The main event of the NFL betting regular season has arrived.
Tampa Bay & Tom Brady vs. New England & Bill Belichick.
Bettors got the first line on this game during the spring, when the Super Bowl champion Bucs (2-1) were 3-point road favorites. But given how things have gone in Foxboro this season, Tampa Bay's spread has widened to 7 points, even after its first loss in 300 days last week to the Rams.
Brady needs just 68 yards to set the all-time NFL passing record. Before the season, the price that he would set said record during Week 4 was +250 at DraftKings. That may be the NFL lock of the year. Brady has failed to throw 68 yards just once in 302 regular-season career starts.
Brady and Belichick won 249 games and six Super Bowls together. Brady has beaten every NFL team but the Patriots. The age difference between Tom Brady (44) and New England rookie QB Mac Jones (23) is 21 years and 33 days, the biggest in NFL history since they started tracking such things in 1950.
Lost in the Brady-Belichick hype is the return of Rob Gronkowski to Foxboro. Gronk played nine years in New England before "retiring" after the 2018 season. He and Brady have connected for 102 TD passes.
---
RELATED: NFL Week 4 Odds & Our Free NFL Picks
---
The Patriots (1-2) were manhandled by the Saints last week at Gillette Stadium in a 28-13 loss. Jones was forced to throw 51 times and put up the first three picks of his career. Expect vengeance and then some from Brady against his old mates.
Week 3 tested the blood pressure of moneyline bettors, as five games were decided in the final minute or OT. Underdogs continued their reign in 2021, going 9-7 against the spread last week. The dogs are 30-18 ATS on the season. The nation's sportsbooks and betting sites have enjoyed a profitable run in 2021.
Now, it's on to our NFL Week 4 Picks.
Thursday, Sept. 30
Jaguars at Bengals, 8:20 p.m. (NFL Network)
We have a Feline Fracas between the last two players taken first in the NFL draft: Joe Burrow and Trevor Lawrence. Each played for different Tigers in college but both won national titles. The neutered Jaguars have lost 18 straight and failed to cover +7 at home against Arizona after leading 13-7 at the half. The Bengals limited Joe Burrow's exposure last week against the Steelers, having him throw just 18 passes (he completed 14 for 172 yards and 3 TDs). Burrow will air it out this week. Lawrence may use up another one of his nine lives.
Best Bet: Bengals -7.5 (-105) at PointsBet
Check out Jaguars vs. Bengals odds, injury report and more.
---
Sunday, Oct. 3
Washington Football Team at Falcons, 1 p.m. (FOX)
Taylor Heinicke isn't sure where he's supposed to the throw the ball. He put up 3 TD passes and 2 picks against the Bills last week. Matt Ryan usually saves his interceptions for Tampa Bay, but he'll be facing real pressure against Washington. Defense should be the story this week and Washington has the edge there.
Best Bet: Under 47.5 Points at FOX Bet ➜
Check out Washington Football Team vs. Falcons odds, injury report and more.
---
Texans at Bills, 1 p.m. (CBS)
The Bills are favored by 16.5 points, which is the largest NFL betting line thus far in 2021. Once upon a time, bettors would never consider such a big spread given how most NFL games tend to be closer than three scores. But thus far, 12 of the 48 games played in 2021 (or 25% for you math majors out there) have been decided by 17 or more points. Don't let this big line scare you.
Best Bet: Bills -16.5 (-110) at DraftKings ➜
Check out Texans vs. Bills odds, injury report, betting lines and more.
| | | | |
| --- | --- | --- | --- |
| | Bet $5, Win $150 in Bonus Bets If Your Bet Wins | Bet Now ➜ | |
---
Lions at Bears, 1 p.m. (FOX)
The giant ticking sound rocking Soldier Field these days is the Matt Nagy Countdown Clock. Rookie QB Justin Fields made his first NFL start (after 2 years as a pro with Ohio State) last week. It was so bad (6-20 for 68 yards passing) fans were missing Andy Dalton and Nick Foles. Nagy won't commit on his Week 4 QB. An NFL-record 66-yard field goal beat the Lions at the gun last week. The Lions are on the prowl for their first win. Nagy moves to the endangered species list after this one.
Best Bet: Lions +3 (-111) at Resorts
Check out Lions vs Bears odds, injury report, betting lines and more.
| | | | |
| --- | --- | --- | --- |
| | | Bet Now ➜ | |
---
Panthers at Cowboys, 1 p.m. (FOX)
The Panthers are one of two teams – the Broncos being the other – that are both 3-0 outright and 3-0 ATS. QB Sam Darnold has found deliverance in Carolina and has more wins with the Panthers than he had last season with the Jets. He can thank his defense, which is only giving up 10 PPG and leads the NFL giving up just 191 YPG. The Panthers have covered in eight straight road games. Dak Prescott had his homecoming patsy in the Eagles on Monday night.
Best Bet: Panthers ML (+175) at SugarHouse
Check out Panthers vs Cowboys odds, injury report, betting lines and more.
---
Colts at Dolphins, 1 p.m. (CBS)
Carson Wentz is finally bringing joy to . . . Philadelphia. The Colts are winless this season. Each tepid performance from Wentz pushes Philly closer to a potential top-tier first-round draft pick courtesy of Indy in 2022. Philly got a conditional 2022 second-rounder in the deal for Wentz. But the pick becomes a first rounder if Wentz plays more than 75% of the Colts snaps. Indy has beaten Miami in six of eight meetings. The line has moved in Indy's favor this week.
Best Bet: Colts +1.5 PointsBet
Check out Colts vs Dolphins odds, injury report, betting lines and more.
---
Browns at Vikings, 1 p.m. (CBS)
The Vikings scored 30 points last week without Dalvin Cook and could well hold him out one more week until he's fully recovered from a sprained ankle. Alexander Mattison had 171 yards from scrimmage next-man-upping for Cook. Bayer Mayfield has had an easy two weeks (beating the Texans and Bears) but he's facing a stout defense inside a dome. Skol!
Best Bet:
Minnesota +110 ML at DraftKings ➜
Check out Browns vs Vikings odds, injury report, betting lines and more.
---
Giants at Saints, 1 p.m. (FOX)
The Giants and Jets are well on their way to going a combined 0-34. The March To Misery continues this week in New Orleans. All New Jersey can look forward to this fall is the "Sopranos" prequel. Give the points. Bada Bing!
Best Bet: Saints -7 (-115) at DraftKings ➜
Check out Giants vs Saints odds, injury report, betting lines and more.
| | | | |
| --- | --- | --- | --- |
| | Bet $5, Win $150 in Bonus Bets If Your Bet Wins | Bet Now ➜ | |
---
Titans at Jets, 1 p.m. (CBS)
Once upon a time, New York's AFL football team was named the Titans. It was a swipe at the NFL establishment Giants. The Titans became the Jets. The Jets won a Super Bowl in 1969. Then, 50-plus years of futility followed. The futility continues Sunday amid the Meadowlands of New Jersey. Rookie QB Zach Wilson has 7 interceptions in three games. The NFL best/worst last season was 15, thrown by Wentz and Drew Lock.
Best Bet: Under 45.5 Points (-105) at PointsBet
Check out Titans vs Jets odds, injury report, betting lines and more.
---
Chiefs at Eagles, 1 p.m. (CBS)
It may be time to admit the Chiefs have not recovered from what hit them in Raymond James Stadium in Super Bowl 55. Patrick Mahomes II has 78 completions, 940 yards passing and 9 TDs this season. But he's almost 80 yards below his career season average and 20 points below his career QB rating. He also put up a pair of picks in that 30-24 loss to the Chargers in Week 3. Kansas City's woeful defense is giving up 31.7 PPG. Andy Reid is coming home to Philly. No cheesesteak is safe. But not even Jake From State Farm is comfortable backing this team, which is on a 1-12-1 run ATS.
Best Bet: Over 54 (-110) at DraftKings. ➜
Check out Chiefs vs Eagles odds, injury report, betting lines and more.
---
Cardinals at Rams, 4:05 p.m. (FOX)
Both NFC West teams are undefeated. Matthew Stafford, Aaron Donald, Sean McVay and Jalen Ramsey are on top of the world after slaying the GOAT last week. The Rams are evolving into the Super Bowl threat many expected. The Cardinals are just slinging it. As long as Deandre Hopkins is on the field, every pass Kyler Murray throws has a chance to be caught. This is a terrific appetizer to the day's main course. LA owns Arizona of late, winning eight in a row. And the Rams have covered five of six times as favorites against NFC opponents. Meanwhile, this line has moved two points in favor of bettors on the Rams, who were -6 on betting apps when the week began.
Best Bet: Rams -4 (-115) at DraftKings ➜
Check out Cardinals vs Rams odds, injury report, betting lines and more.
---
Seahawks at 49ers, 4:05 p.m. (FOX)
This is the lower-division NFC West showdown, meaning both teams are 2-1. The Seahawks have the NFL's worst defense when it comes to yards allowed and have yielded 30+ points in their past two outings. The 49ers made the fatal mistake of giving Aaron Rodgers the ball and 37 seconds last week. The loser ends up in last place – at least for a week. Can't imagine the Niners losing two in a row at home.
Best Bet: 49ers -150 ML at DraftKings ➜
Check out Seahawks vs 49ers odds, betting lines, injury report and more.
| | | | |
| --- | --- | --- | --- |
| | Bet $5, Win $150 in Bonus Bets If Your Bet Wins | Bet Now ➜ | |
---
Ravens at Broncos, 4:25 p.m. (CBS)
Justin Tucker kicked a 66-yard field goal to lift Baltimore past Detroit last week. Even more shocking is the fact that Teddy Bridgewater hasn't thrown an interception this season. Tucker should be good from 70 yards in the Mile High City. And we all want to see it. The Broncos and Bridgewater are 3-0 straight up and ATS. But their opponents this year thus far (the Giants, Jets and Jaguars) are a combined 0-9. Lamar Jackson and the Ravens pose the first real test of 2021.
Best Bet: Under 45 points (-110) at BetMGM ➜
Check out Ravens vs Broncos odds, betting lines, injury report and more.
| | | | |
| --- | --- | --- | --- |
| | Get $200 in Bonus Bets when you Bet $10 on March Matchups | Bet Now ➜ | |
---
Steelers at Packers, 4:25 p.m. (CBS)
The Steelers have been "Stealers" for those who have backed Pittsburgh this season, going 1-2 overall and ATS. Cheeseheads everywhere have backed off the ledge in the wake of that thrilling win Sunday over San Francisco. Pittsburgh QB Ben Roethlisberger could be the "before" guy in every advertisement for the TB12 method.
Best Bet: Green Bay -6.5 (-114) at FanDuel ➜
Check out Packers vs. Steelers odds, betting lines, injury report and more.
| | | | |
| --- | --- | --- | --- |
| | No Sweat First Bet Up To $1,000 | Bet Now ➜ | |
---
Buccaneers at Patriots, 8:20 p.m. (NBC)
Apocalypse Now.
(At least as far as the Patriots are concerned.)
Best Bet:
Buccaneers -7 (-105) at DraftKings ➜
Check out Buccaneers at Patriots odds, betting lines, injury report and more.
---
Monday, Sept. 27
Chargers at Raiders, 8:15 p.m. (ESPN)
Las Vegas is 3-0, having knocked off the Steelers, Ravens and Dolphins. The Raiders are the hottest show on or off The Strip. And move over David Copperfield, Derek Carr is working his own magic these days and leads the NFL in passing.
Best Bet: Over 52 Points (-110) ML at DraftKings ➜
Check out Chargers vs Raiders odds, betting lines, injury report and more.
2021 Record
Last Week: 11-5
Season: 27-20-1
About the Author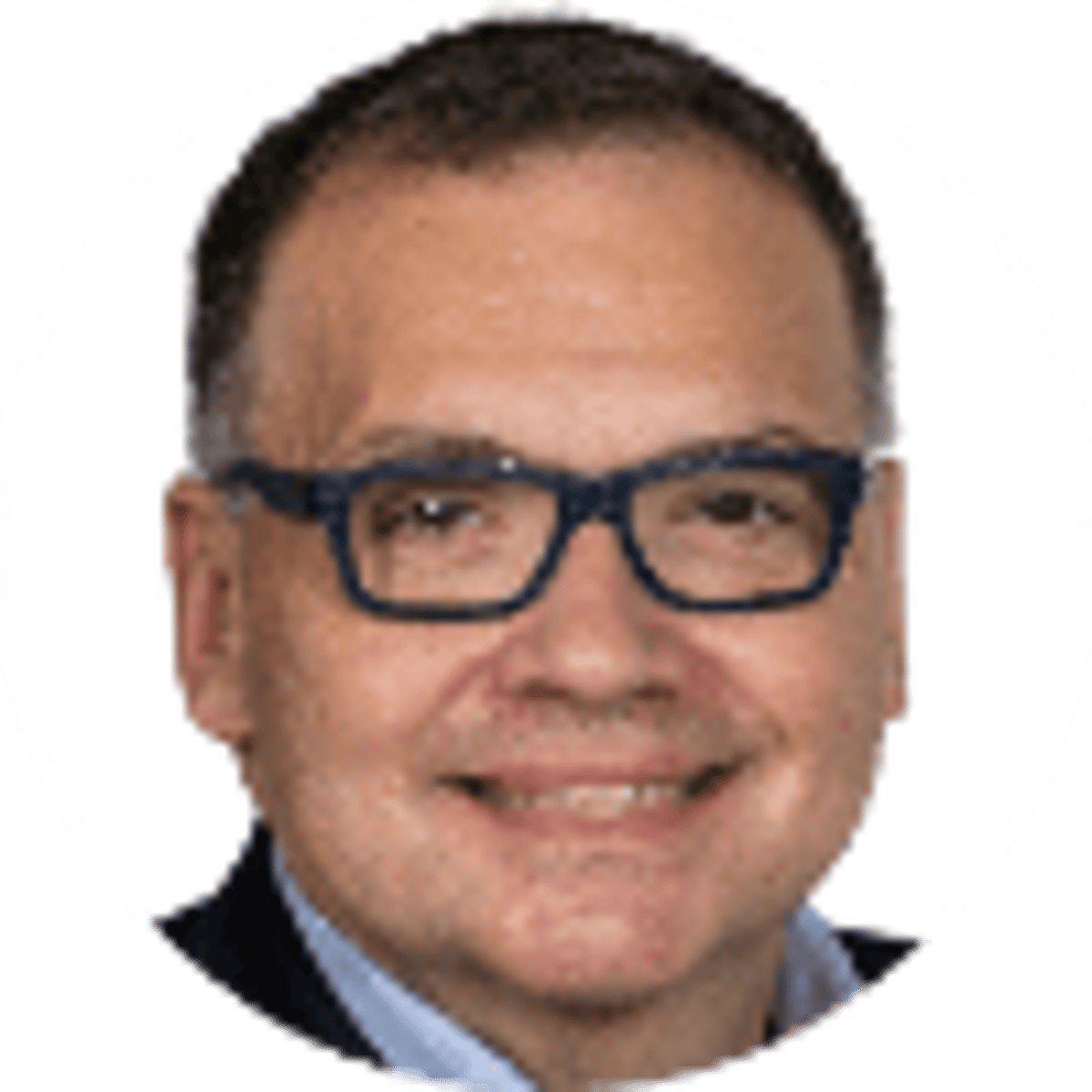 Bill Speros is an award-winning journalist and editor whose career includes stops at USA Today Sports Network / Golfweek, Cox Media, ESPN, Orlando Sentinel and Denver Post.
Our trusted sports betting partners bring you safe and fun playing experiences