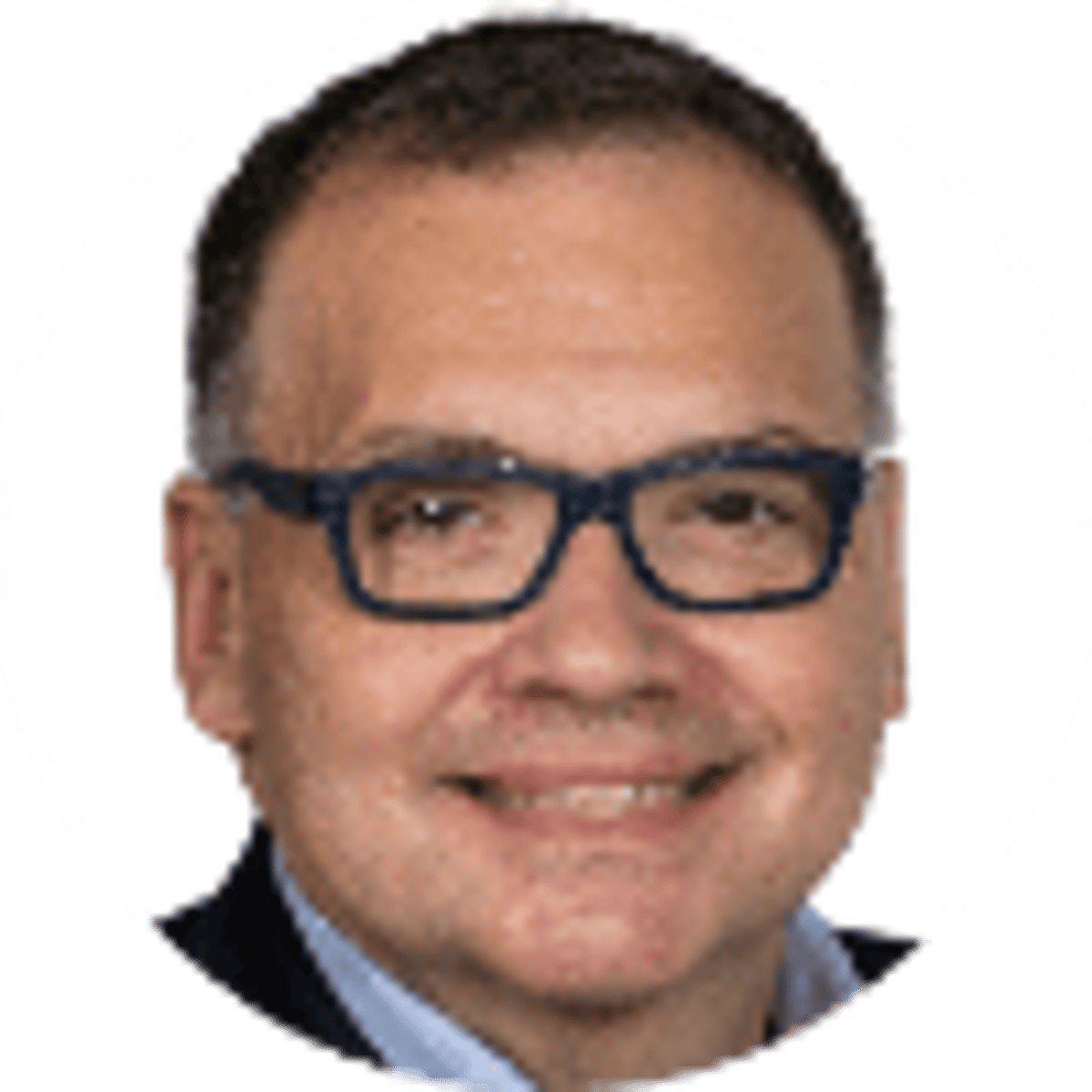 By Bill Speros | | 20 mins
NFL Week 8 Picks & Predictions For Every Game: Tricks & Treats
77
PLAYERS REDEEMED TODAY!
The NFL has 13 games scheduled for Halloween. Talk about tempting the fates. What's next, Roger Goodell rolling out a black cat for each coin toss?
These past two weeks have seen more carnage on the nation's betting sites than in the latest "Halloween" sequel. The NFL betting public has gone full Michael Myers, slaughtering the books as the big-money favorites have gone on a chain-saw wielding rampage.
Tricks and treats abound in Week 8, as 15 games populate the schedule. Fans and bettors get an early treat on Thursday night, as the Packers visit the Cardinals. Green Bay (6-1 Overall/6-1 ATS) and Aaron Rodgers have won six straight since their opening week 38-3 disaster against the Saints in Jacksonville. Nothing good ever happens in Jacksonville after 1 p.m. Not even at the Waffle House.
The Cardinals (7-0/6-1) are the last unbeaten team in the NFL. The remaining members of the 1972 Dolphins will have their Zoom meeting and chilled champagne ready to celebrate just in case. This marks just the third NFL primetime game since 1970 that features two teams on winning streaks of six games or more.
Questions Loom For Green Bay
But the Packers will likely be without WR Davante Adams, stuck in COVID-19 purgatory. ESPN reports that Adams has tested positive for the virus but was vaccinated. He will need a pair of negative tests 24 hours apart in order to be eligible to play. So his status won't be known until Wednesday at the earliest.
Those setting NFL odds established the Cardinals as 3.5-point favorites on Sunday. That line has now moved to as high as six. That's an amazing move based on the fate of one receiver. But Adams has 52 catches for 774 yards and 3 TDs. Those totals account for 45% of the Packers' net yards passing and 33% of the team's catches.
Stay tuned.
This week has just a pair of teams on the bye: The Las Vegas Raiders and Baltimore Ravens. Get the "Octo-Box" warmed up, there are eight games in the early Sunday/Halloween slot. But don't be scared. That's why we're here.
On to our Week 8 NFL picks:
---
Thursday, Oct. 28
Green Bay Packers at Arizona Cardinals, 8:20 p.m. (FOX)
The hidden story for both of these teams has been surprisingly stellar defensive play. Just last week, the Packers carried an 8.5-point line vs. Washington and scored just 24 points, but still nabbed the easy cover in a 24-10 win. Green Bay has kept five of its past six opponents to 10-22 points. But they are coming into a short week and have to travel.
The Cardinals continue to win and make headlines with their high-flying offensive antics, fueled by MVP candidate Kyler Murray and targets like DeAndre Hopkins, A.J. Green and newcomer Zach Etrz. Green Bay will try to play it slow and conservative to keep the home team off the field. But its offense might not be effetive enough to do that.
Best Bet:
Cardinals -6 (-105) at DraftKings
Check out Packers vs Cardinals odds, injury report, betting lines and more.
---
Sunday, Oct. 31
Pittsburgh Steelers at Cleveland Browns, 1 p.m. (CBS)
All three of Halloween's primary colors - orange, black and yellow – are featured in this game.
Case Keenum was competent in replacing the injured Baker Mayfield in Week 7. Nick Chubb could be back this week, as well. The Browns defense is built to stop Najee Harris and pressure Ben Roethlisberger.
Best Bet:
Cleveland ML (-175) at BetMGM
Check out Steelers vs Browns odds, injury report, betting lines and more.
---
Philadelphia Eagles at Detroit Lions, 1 p.m. (FOX)
The 0-7 Lions have been like a full-sized Milky Way bar for those in Michigan and elsewhere with the courage to back them against some monstrous lines, going 4-3 ATS this season. But this game is its own haunted house. Both QBs in this game – Philly's Jalen Hurts and Jared Goff of the Lions – have joined "Pennywise" in 2021, living in the NFL's metaphorical sewer.
Best Bet:
Lions +3.5 (-110) at DraftKings
Check out Eagles vs Lions odds, injury report, betting lines and more.
---
Carolina Panthers at Atlanta Falcons, 1 p.m. (FOX)
Sunday should be a big day for all black cats (see the Panthers logo). But these felines walked under a ladder while breaking seven mirrors last week at MetLife Stadium. Sam Darnold was benched in that loss to the Giants. He is expected to play Sunday. The Panthers have used up several lives in going 0-4 since a 3-0 start. Carolina's defense has helped accelerate their decline. Meanwhile, Matt Ryan has discovered the Kyle Pitts who wrecked the SEC during his days at Florida.
Best Bet:
Falcons ML (-150) at PointsBet
Check out Panthers vs Falcons odds, injury report, betting lines and more.
---
San Francisco 49ers at Chicago Bears, 1 p.m. ET
Justin Fields might want to come to this game dressed up as any other passer in the NFL, given that he has the lowest QB Rating among all regular starters. Fields threw three picks against Tampa Bay's putrid secondary in last week's 38-3 loss (the Bears trailed 35-3 at the half). The 49ers got soaked by the weather and the Colts on Sunday night in a 30-18 home loss. Bears RB David Montgomery continues to be sidelined.
Best Bet:
49ers -3.5 (+100) at DraftKings
Check out 49ers vs Bears odds, injury report, betting lines and more.
---
Los Angeles Rams at Houston Texans, 1 p.m. (FOX)
The Rams head to Houston and should return with a pillow-case stuffed with top-shelf chocolate bars, Sour Patch Kids, McDonald's gift cards, and full packs of Skittles.
Matthew Stafford and the Rams failed to cover a 14.5-point line on betting apps at home against the Lions. This big spread at Houston should not be a problem. The Texans have already failed to cover two three-score lines this season, including an 18.5-point line against the Cardinals last week in which they only scored 5 points.
Best Bet:
Over 47.5 Points (-110) at bet365
Check out Rams vs Texans odds, injury report, betting lines and more.
---
Cincinnati Bengals at New York Jets, 1 p.m. ET (CBS)
Call it the "Boomer Esiason Bowl." Jets fans have been living inside a haunted house of frustration for more than 50 years. Any hope for success, or progress, in 2021 was stomped into dust by the Patriots without mercy last week at Gillette Stadium in a 53-14 loss. Rookie QB Zack Wilson fell to injury in Foxboro.
Speaking of horror movie sequels, the Jets reacquired Joe Flacco Monday to serve as a backup for Mike White, at least for this week. The Bengals are the top team in the AFC after hanging 41 on the Ravens in Week 7. A line at sportsbooks this big is something they'll have to get used to if they keep winning. Only a fool would bet against the orange and black on Halloween, or bet on the Jets ever.
Best Bet:
Bengals -10 (-107) at PointsBet
Check out Bengals vs Jets odds, injury report, betting lines and more.
---
Miami Dolphins at Buffalo Bills, 1 p.m. (CBS)
The Bills are coming off a bye that came after a loss in Tennessee. They have beaten Miami six straight times, including in Week 2 by a 35-0 score. The Dolphins at 1-6 are perhaps the sneaky worst team in the NFL, both on and off the field. Things are getting desperate in South Florida as the Deshaun Watson trade talk continues to intensify. This would have been a trap game for the Bills teams of old. But not this season. It will be more like a "Conjuring."
Best Bet:
Bills -13.5 (-109) at SugarHouse
Check out Bills vs Dolphins odds, injury report, betting lines and more.
---
Tennessee Titans at Indianapolis Colts, 1 p.m. (CBS)
The Titans beat the Bills and Chiefs at home in a span of six days. After defeating both AFC title game participants from last season, the Titans reminded everyone that they're part of the AFC title conversation this season. The Titans are riding Derrick Henry. The Colts are coming off a win in San Francisco and have won three of four, which accounts in large part for this line. The Titans won this matchup in Week 3. And should do so again in Week 8.
Best Bet:
Titans ML (-115) at BetMGM
Check out Titans vs Colts odds, injury report, betting lines and more.
---
Jacksonville Jaguars at Seattle Seahawks, 4:05 p.m. (CBS)
Trevor Lawrence and Urban Meyer got their first win together and the Jaguars broke a 20-game losing streak two weeks ago in London. After a bye, the Jaguars travel 2,900 miles in the opposite direction to Seattle. The Seahawks offense sputtered under Geno Smith in a 13-10 loss to the Saints Monday night. But their defense has averaged just 18 points allowed in the past two games without Russell Wilson, who would have kept it off the field.
Best Bet: Under 43.5 Points (-105) at BetMGM
Check out Jaguars vs Seahawks odds, injury report, betting lines and more.
---
New England Patriots at Los Angeles Chargers, 4:05 p.m. (CBS)
The Patriots seek their first legitimate win of 2021. A victory at SoFi Stadium would put Bill Belichick's team back into the playoff conversation for the first time in the post-Tom Brady Era. A loss would leave the Patriots at 3-5. The Chargers are coming off a bye after getting whacked by Baltimore 34-6 in Week 6. The Patriots suddenly have a running game and the Chargers have the worst run defense in the NFL. Evil Genius time for the Hoodie, especially as fans in New England watch this game in the dark.
Best Bet:
Patriots +5.5 Points (-107) at PointsBet
Check out Patriots vs Chargers odds, injury report, betting lines and more.
---
Washington Football Team at Denver Broncos, 4:25 p.m. (FOX)
This game is the NFL Halloween equivalent of a bag of rocks.
Not even the Great Pumpkin can salvage it. When there's doubt in the outcome of a game that features two teams with a combined seven-straight losses, just take the under and move on.
Best Bet:
Under 43.5 Points (-105) at bet365
Check out Washington vs Broncos odds, injury report, betting lines and more.
---
Tampa Bay Buccaneers at New Orleans Saints, 4:25 p.m. (FOX)
Tom Brady leads the NFL in yards passing (2,275) and touchdowns (21). He threw his 600th TD on Sunday against the Bears, before adding two more. Tampa Bay's defense has begun to gel. The Saints escaped from Seattle with a hard-fought 13-10 win Monday night. Jameis Winston is 28th in total passing yards but has only thrown three picks this season. He'll get a shot at his old team at home. The Bucs are 6-1 overall but only 3-4 ATS. This line has been nudged wider but still appears to be a bargain for the Super Bowl champs. A big test for both teams.
Best Bet:
Buccaneers -5 Points (-107) at PointsBet
Check out Saints vs Buccaneers odds, injury report, betting lines and more.
---
Dallas Cowboys at Minnesota Vikings, 8:20 p.m. (NBC)
The Cowboys (5-1) are the lone unbeaten team in the NFL against the spread at 6-0. Dak Prescott (16 TDs), CeeDee Lamb, and the Dallas running game (5.1 YPC) are crushing it of late. Prescott is not 100% certain to play, but expect that he will. The Vikings like to make things interesting. Four of their games have been decided on the final play. Both teams are coming off the bye. A wild Halloween night crowd in Minneapolis awaits. Home field will matter here. Just how much is the question.
Best Bet:
Dallas -2.5 (-110) at BetMGM
Check out Cowboys vs Vikings odds, injury report, betting lines and more.
---
Monday, Nov. 1
New York Giants at Kansas City Chiefs, 8:15 p.m. (ESPN)
Take this opportunity to catch up on your favorite shows on Netflix, read a book or go to bed early. The Giants scored an upset home win over the Panthers last week. The Chiefs are reeling after a 27-3 baby-seal clubbing delivered by the Titans. Patrick Mahomes II was knocked out of the game with a head injury but should play here. He is tied for the NFL lead in interceptions and his team is in last place. The Chiefs are 4-18 ATS in their past 18 games because of lines like this.
Best Bet:
Under 52 Points (-110) at bet365
Check out Giants vs Chiefs odds, injury report, betting lines and more.
Teams on Bye Week: Baltimore Ravens, Las Vegas Raiders
---
2021 Record
Last Week: 6-7
Season: 57-49-1
About the Author

Bill Speros is an award-winning journalist and editor whose career includes stops at USA Today Sports Network / Golfweek, Cox Media, ESPN, Orlando Sentinel and Denver Post.