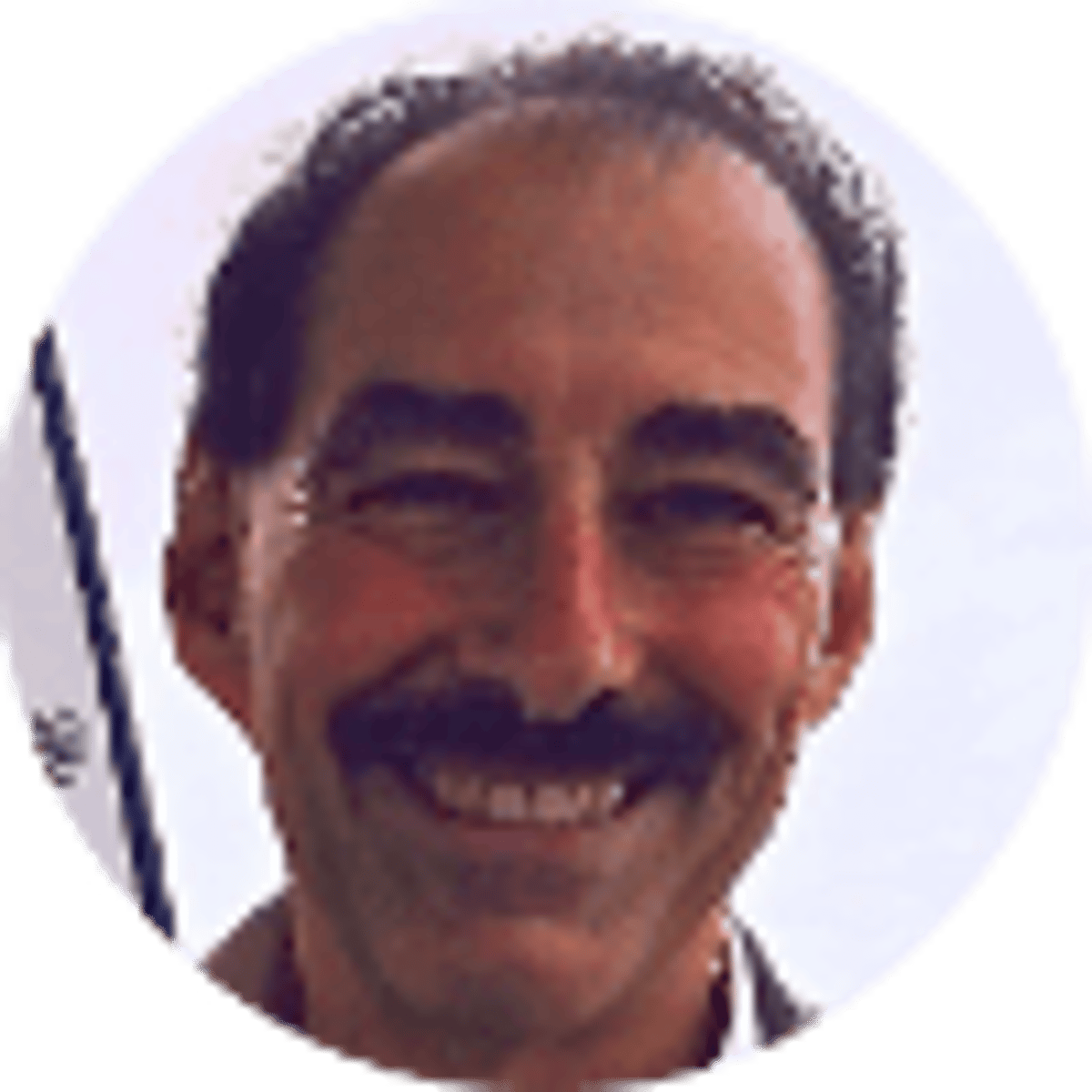 By Bill Ordine | | 6 mins
On The Money | NFL Week 7 Betting Recap: End of Patriots Era
The San Francisco 49ers' thorough trouncing of the New England Patriots on Sunday sealed what some had suspected — the era when the Patriots were a reliable NFL bet is over.
Through the first part of the 2020 season, the in NFL betting public had been stubbornly holding onto their faith in New England — a faith built on a nearly 60% win rate against-the-spread in the Tom Brady-Bill Belichick era — even though the guy who had made all that money for bettors, quarterback Brady, had moved on.
But Sunday's unfocused and uninspired performance in a 33-6 home loss to the 49ers will likely stick in the wagering public's collective consciousness. The Patriots were generally 3-point favorites in Sunday's game and were the betting favorite at most books. For instance, they carried 54% of the point-spread tickets and 67% of the handle at PointsBet.
---
CHECK OUT & BOOKMARK: Our NFL Weekly Expert Picks Every Week Of The Season
---
In the early going this season, the public had made the Patriots 7-point favorites in three games, and the Pats did cover twice, against Miami and Las Vegas in Games 1 and 3. But In its last three games, New England is 0-3 on the scoreboard and 0-3 ATS. Worse, new starting quarterback Cam Newton was benched at the beginning of the fourth quarter and there's no apparent immediate fix at QB if Newton is a flop.
The Brady-Belichick Patriots were 189-128-7 ATS and haven't had a losing season ATS since 2007, according to ESPN research. Those Patriots also never lost four straight games ATS in a single regular season — a distinction that will be in jeopardy next week when the current Pats (2-4) play Buffalo (5-2) with the Bills likely 4- to 4.5-point favorites.
"So that makes it a must-game for the Patriots to have any chance of hanging around," said Johnny Avello, head of sportsbook operations for DraftKings. "Even Miami may be catching up to the Patriots. This wouldn't be happening with Tom Brady. So obviously, he was the difference-maker. You look at Tampa Bay now and they're 5-2 with Tom Brady so he's obviously a guy who knows how to win football games. New England relied on him. And the bettors relied on him. He made a lot of money for New England fans through the years. But now, it's just not the same."
MGM Resorts Director of Trading Jeff Stoneback noted that the Patriots had shown signs of slipping in recent years but always rallied.
"We've had these conversations in recent years. The Patriots may not look good in a game and we'd wonder, 'Is Brady done?' But they always bounced back," Stoneback said. "So we had that conversation last week (when New England lost to Denver, 18-12) that we've seen this before with the Patriots but as bad as they looked today and that's three losses in a row, I think today was confirmation — the end of an era."
Fall for Cowboys, Too
Oh No Cowboys?‍♂‍

Andy Dalton is stripped and Washington (+1) takes a 2-0 lead on the SAFETY?? pic.twitter.com/k09CEnoOfz

— PointsBet Sportsbook (@PointsBetUSA) October 25, 2020
Still another team that's enjoyed strong betting support throughout the years that the bettors might finally be finished with are the Dallas Cowboys. The Cowboys started the week as 3-point favorites against Washington and slipped to anywhere from a 1-point favorite to 1-point underdog, depending on the book. Until yesterday, the betting public had actually been supporting Dallas; the Cowboys have been decidedly underdogs just once in their first seven game this season. Unfortunately for their backers, the 'Boys are 0-7 ATS (2-5 in the standings).
The Washington game was a season low-point as the Cowboys were crushed, 25-3.
"This Dallas team has not been good for the bettors. They haven't covered a point spread yet," Avello said. "I think the bettors are probably done with them now. I don't expect to see the Cowboys bet next week against the Eagles. Andy Dalton hasn't shown much (at quarterback) when he's been in there. They're just not getting it done."
In fact, the Cowboys made the betting highlights for ineptness.
One DraftKings bettor wagered $17.72 that the Cowboys first drive would end in a safety. When it did, the player collected $1,789.72.
"The Cowboys are in total disarray. They may not even have their second-string quarterback," Stoneback said referring to Dalton leaving the Washington game with a concussion. "Who's going to be their quarterback next week? A rookie from James Madison (Ben DiNucci)? They have no defense and a third-string quarterback. You talk about public teams and the Cowboys have always been a public team but that has gone away in the last few years. And now they're almost a team that is a 'bet-against' team. They opened as a couple of points favorite and Washington closed as the favorite. So, they're becoming a 'bet against' team."
Another Falcons Collapse, Other Odds & Ends
WOW! Lions ML cashes at the buzzer! ? pic.twitter.com/HKb0GyEMUy

— BetMGM (@BetMGM) October 25, 2020
At BetMGM, the latest Atlanta Falcons collapse was consequential. The game swung when Falcons running back Todd Gurley failed to fall at the Detroit 1-yard line to set up a last-second winning field goal. Instead, Gurley inadvertently scored a touchdown which gave the Falcons a 22-16 lead but also left about a minute on the clock — enough time for the Lions to go on a winning touchdown drive for a 23-22 triumph.
"That was the real killer for us," Stoneback said. "That was our big decision. We had a large casino player who was all over the Lions for the game and for the second half. I said, 'You watch, the Falcons are going to have their second-half collapse in a minute-and-four seconds.' Sure enough, it happened and that was close to a seven-figure swing for us."
Bengals +4 bettors after the missed extra point: pic.twitter.com/LzwlT6lDrv

— DraftKings Sportsbook (@DKSportsbook) October 25, 2020
Overall, sportsbooks caught a break when Cleveland missed its extra point after scoring the winning touchdown in a 37-34 win over Cincinnati. The Browns were carrying the public's money opening as a 4-point favorite and slipping just a half-point.
The later day games were a bettor's delight with the heavily favored Buccaneers and Chiefs winning and covering easily against the Raiders and Broncos, respectively. The Packers were still another strong public team that covered against Houston.
Green Bay wide receiver Davante Adams had the distinction of accounting for a first touchdown win for a DraftKings bettor whose $500 prop bet on Adams turned into a tidy $4,000 hit.
About the Author
Bill Ordine was a reporter and editor in news and sports for the Philadelphia Inquirer and Baltimore Sun for 25 years and was lead reporter on a team that was a Pulitzer Prize finalist.