4 Best Bets From Potential Russell Wilson Trade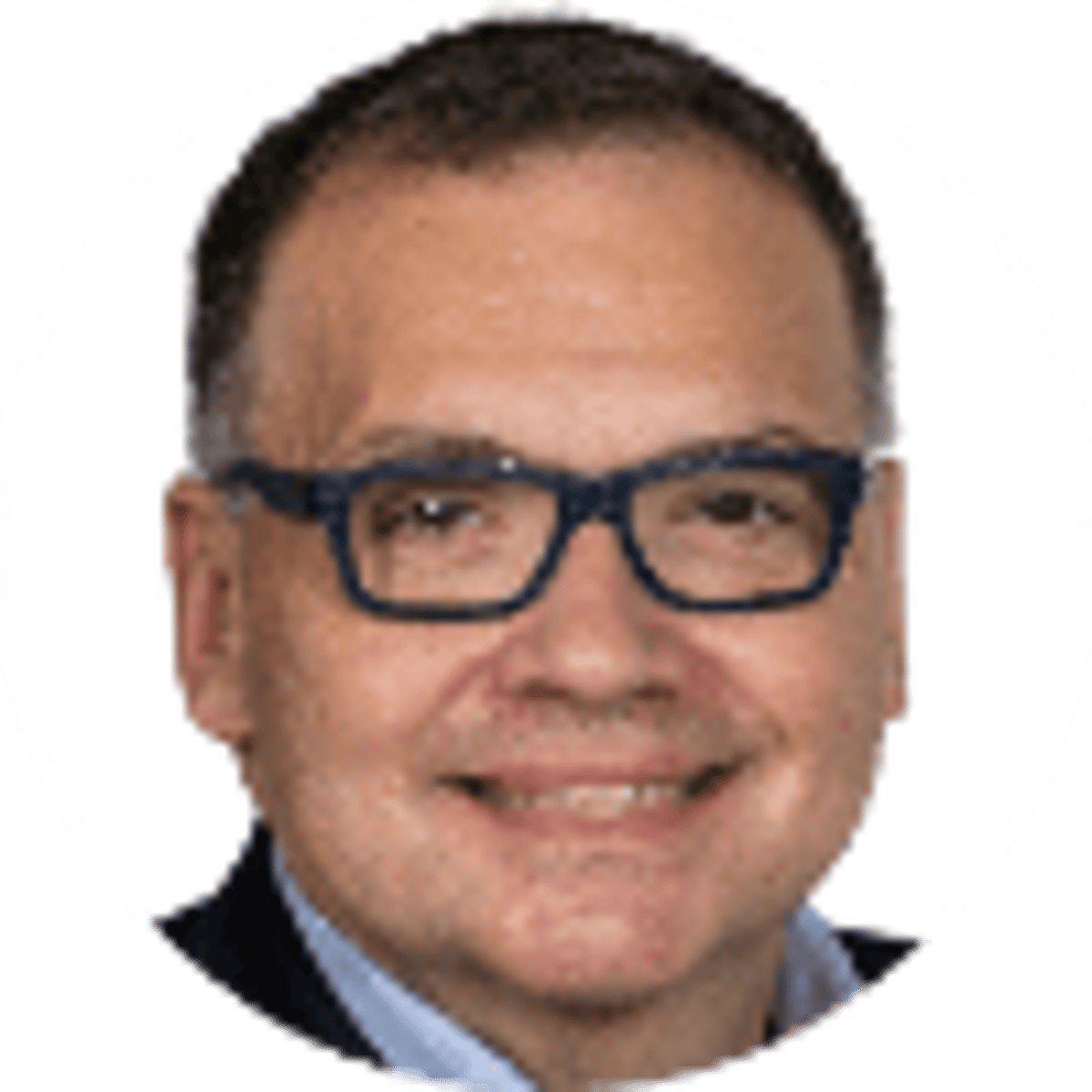 By Bill Speros | 9 mins
Seattle Seahawks quarterback Russell Wilson has let it be known that he doesn't necessarily want to be traded, but just in case the Seahawks happen to deal him this offseason, he's limited his potential landing spots to four teams.
ESPN's Adam Schefter Thursday reported that Wilson will only accept a trade to one of the following teams: Cowboys, Bears, Raiders and Saints. The recruiting by potential future teammates began in earnest on social media.
@DangeRussWilson you called bro ?

— Tarik Cohen (@TarikCohen) February 25, 2021
Any move by Wilson east or south would be the latest aftershock in an offseason rattled by big-name QBs changing uniforms. For someone who reportedly doesn't want to be traded, Wilson (and/or his camp) have done their homework in regard to his acceptable landing sports. None of the four teams are near 100% certain about their quarterbacking situation in 2021.
Jared Goff, Matt Stafford and Carson Wentz are all playing for new teams this year. Uncertainty in the QB room looms from Foxborough, to Met-Life Stadium, to Pittsburgh, to the Windy City, across Texas, over to Denver and straight through to San Francisco. We've seen scenarios on top of speculation that have the future of a dozen teams and their QBs ranked cloudy to completely dark.
Texans QB Deshaun Watson, meanwhile, has his metaphorical bags packed and is still awaiting his escape from Houston. Watson was at it again on Thursday on Twitter.
Loyalty is everything. Don't you EVER forget it.

— Deshaun Watson (@deshaunwatson) February 25, 2021
Among his potential landing spots are Miami, the New York Jets and Denver.
Meanwhile, Wilson's potential availability triggered fans from all four teams mentioned by Schefter across social media. The four-year contract extension Wilson signed in 2019 averages $35 million per year.
Not impossible. But it would take some juggling… And the #Seahawks would need to replace him. https://t.co/K6IdiNFP07

— Ian Rapoport (@RapSheet) February 25, 2021
Here is a look at the current NFL futures odds for the division, conference and Super Bowl for the each of Wilson's potential landing spots and how his arrival might impact them.
---
RELATED: Super Bowl 56 Futures Odds
---
Russell Wilson To Dallas Cowboys
Here are the current odds via FanDuel for Cowboys to win the Super Bowl, NFC Championship and NFC East.
| Event | Odds |
| --- | --- |
| Super Bowl 56 | +2800 |
| NFC Championship | +1400 |
| NFC East | -105 |
The Cowboys lost QB Dak Prescott to a terrible ankle injury five games into last season after Dallas hit him with the $31.5 million franchise tag. Dallas owner Jerry Jones and Prescott were unable to work out a long-term deal. That failure could end up costing both sides. Working off the reasonable assumption that Prescott is fully recovered physically, he is another top-tier target for the Cowboys or one of the many other teams – see the New England Patriots – that are desperate to rebuild at the QB position.
Given his history, Jones is the most likely suitor to overpay for Wilson's services. Jones might leave open the vault and allow Pete Carroll to take as many draft picks as he desires. Expect action soon as the 15-day window to franchise would-be free agents ends on March 9. The QB franchise tag this year is expected to be $37 million. A deal to land Wilson would solve the QB dilemma for Dallas through 2023, which is the final year of Wilson's current deal. Any deal with Seattle would likely include a sign-and-trade for Prescott.
BEST BET: The Cowboys' odds to win the NFC East would soar if they signed Wilson, so getting them at -105 right now might be worth the investment.
---
BETTING ON BIG BEN: Roethlisberger Record ATS Doesn't Match His Success
---
Russell Wilson To Chicago Bears
Here are the current odds for Bears to win the Super Bowl, NFC Championship and NFC North.
| Event | Odds |
| --- | --- |
| Super Bowl 56 | +6000 |
| NFC Championship | +3000 |
| NFC North | +550 |
The Bears entered the 2020 season with real hopes of toppling the Green Bay Packers as the power of the NFC North. Chicago knocked off the eventual Super Bowl champion Bucs early in the season and pushed Tom Brady off his game so badly the GOAT lost track of the number of downs. Well, Brady went on to win his seventh Super Bowl ring and the Bears, well, they made the playoffs before getting bounced in the Wild Card round.
Mitch Trubisky and the Bears are done with each other after four seasons. Or maybe not. With all the above mentioned QB movement, the options for each team seeking new and better quarterbacks have lessened. With Trubisky, the Bears would have a known quantity. But his return would be unacceptable for many Bears fans and players. Running back Tarik Cohen (Tweet above) was openly recruiting both Wilson and Watson on Twitter on Thursday.
Greatest Bears QBs of all time:

1. Sid Luckman
2. Jay Cutler
3. Erik Kramer
4. Russell Wilson saying he'd play for the Bears
5. Jim McMahon

— Robert Mays (@robertmays) February 25, 2021
So with or without Wilson, the Bears are a strong bet to have a new quarterback in 2021.
Wilson's impact on Chicago would be significant. He has a Super Bowl ring and would give the Bears an experienced winner at the game's most important position. He could have a similar impact to the one Brady had in Tampa Bay when it came to convincing a talented but underachieving group of players they could win.
BEST BET: The odds for the Bears to win the division at +550 are already a good value so that's the play here if you think Wilson is headed to the Windy City.
---
---
Russell Wilson To New Orleans Saints
Here are the current odds for Saints to win the Super Bowl, NFC Championship and NFC South.
| Event | Odds |
| --- | --- |
| Super Bowl 56 | +1800 |
| NFC Championship | +750 |
| NFC South | +200 |
We all live in Brady's world. But the Saints are stuck playing in his division. Yes, New Orleans won the NFC South in 2020 and beat Tampa Bay twice in the regular season. But Drew Brees was battered and beaten even before the Bucs dismantled him in the Divisional Playoff round.
Brees, 43, has all but officially retired. The Saints have in-house options at quarterback in Jameis Winston and Taysom Hill. Winston makes sense as the full-time starter given his overall talent. but will become a free agent on March 17 if he and the Saints do not come to a contract agreement.
Looks like Michael Thomas would be on board with Russell Wilson coming to New Orleans... pic.twitter.com/MNhCPS4F2u

— Amie Just (@Amie_Just) February 25, 2021
Wilson would have some tempting targets in New Orleans, including wide receivers Emmanuel Sanders and Michael Thomas (coming off hamstring and ankle injuries plus a suspension), tight end Jared Cook and, of course, running back Alvin Kamara, who led the Saints with 83 catches in 2020.
The NFL would salivate over Wilson and Brady facing off twice per season. The presence of Brady also would provide extra incentive for the Saints to possibly pay deeply for Wilson's services.
BEST BET: Brady and the Bucs might be too much of an obstacle for even Wilson and the Saints in the NFC South. There's no real value at +750 for the Saints to win the stacked NFC. The best value play here would on the Saints at +1800 to win it all.
---
Russell Wilson To Las Vegas Raiders
Here are the current odds for the Raiders to win the Super Bowl, NFC Championship and AFC West.
| Event | Odds |
| --- | --- |
| Super Bowl 56 | +5000 |
| AFC Championship | +3300 |
| AFC West | +1400 |
The Raiders have been trying to deal Marcus Mariota this offseason and appear to be set on Derek Carr as their QB - unless a better option comes along. If they cannot deal Mariota, the Raiders may simply cut him and clear $11.35 million off the books without carrying any dead cap money. That might be their best option with or without Wilson.
So the AFC West QBs could potentially be:

-Patrick Mahomes (Chiefs)
-Deshaun Watson (Broncos)
-Russell Wilson (Raiders)
-Justin Herbert (Chargers) pic.twitter.com/i0N4uUSK0M

— Brandon Smith (@minismitty) February 25, 2021
Of the teams mentioned by Wilson's camp, the Raiders are best equipped to offer an actual starting QB in return with Carr. He is signed through 2022. Carr completed 67.3% of his passes this past season for 4,103 yards, 27 TDs and just 9 INTs. His 101.4 QB rating was the highest of his career. Signing Carr would cost the Seahawks just $22.125 million this season and $19.877 million next season.
If Jon Gruden is willing to load up the offer sheet with enough picks, the Raiders have a strong chance to make this deal. Playing for an offensively-focused, pass-happy, QB-centric coach like Gruden could also boost Wilson's game. The Chiefs stumbled badly in the Super Bowl and might need a season to heal their wounds.
BEST BET: The Raiders are very tempting at +1400 to win the potentially-loaded AFC West if you believe Wilson will land in Vegas.
---
BEST PICKS ON LINE: Sign up for Bookies Edge
---
About the Author

Bill Speros is an award-winning journalist and editor whose career includes stops at USA Today Sports Network / Golfweek, Cox Media, ESPN, Orlando Sentinel and Denver Post.
Our trusted sports betting partners bring you safe and fun playing experiences