The Match Odds, Picks & Predictions For Brady & Rodgers vs Allen & Mahomes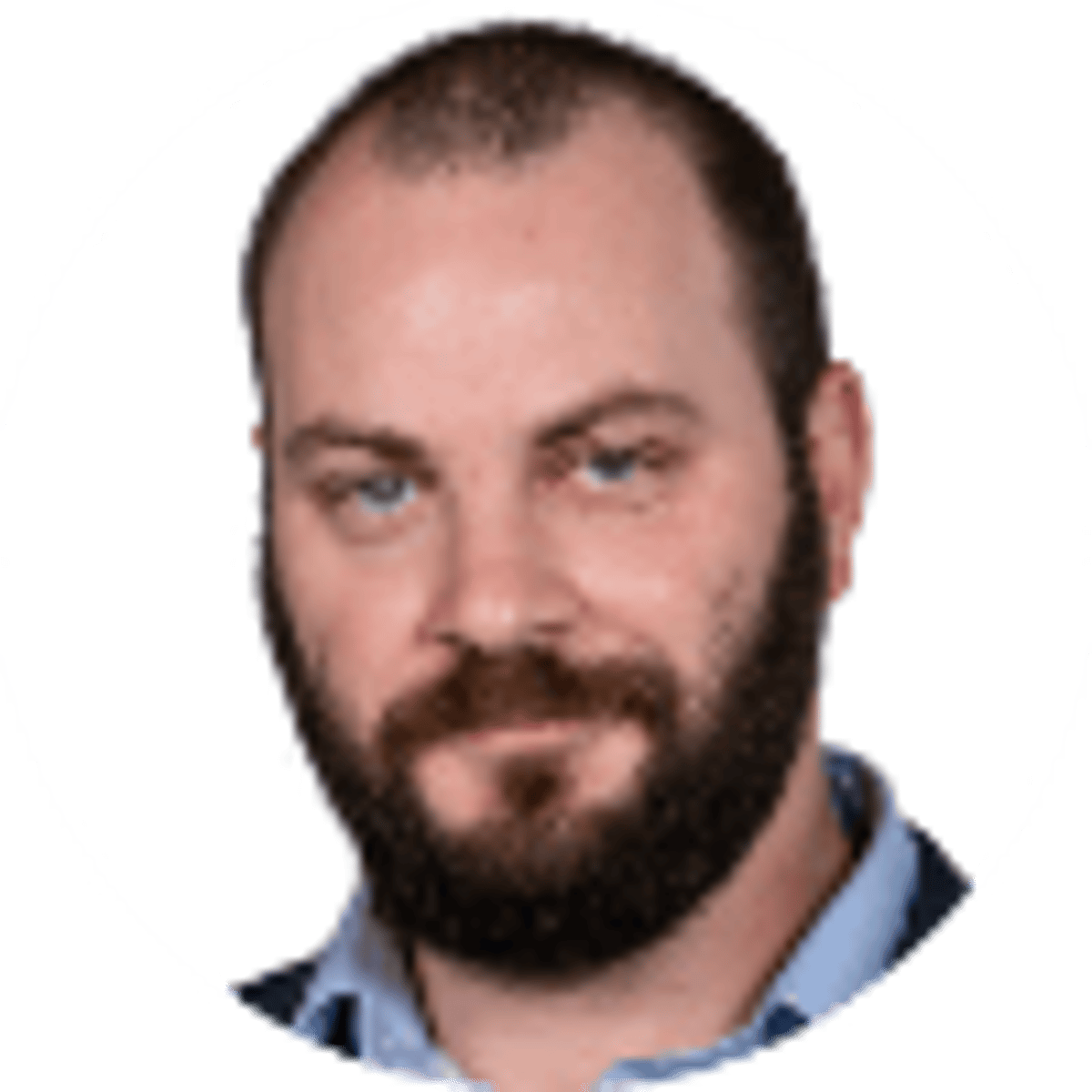 By Dan Kilbridge | 4 mins
The sixth installment of The Match is now official. This time, we're doing away with the professional golfers altogether as Aaron Rodgers and Tom Brady team up to take on Patrick Mahomes and Josh Allen on June 1 at Wynn Golf Club.
What started as a Tiger Woods-Phil Mickelson heads-up duel in the desert has since evolved into a series of decidedly more laid-back exhibition matches, involving a number of Tour pros and celebrity athletes.
The inclusive approach made for a far better viewing experience and still allowed for things to get heated in key moments. That's exactly what we're expecting for the sixth installment of The Match, as four iconic quarterbacks and golf enthusiasts tee it up in Las Vegas.
These golf odds below are courtesy of Bookies.com handicapper Adam Thompson and do not reflect odds that may be available on legal betting apps. This page will be updated should odds become available at sportsbooks and betting sites.
Capital One's The Match Odds
| Team | Odds |
| --- | --- |
| Aaron Rodgers/Tom Brady | -140 |
| Patrick Mahomes/Josh Allen | +120 |
Bookies.com oddsmaker Adam Thompson has Rodgers and Brady as the -140 moneyline favorites, with Mahomes and Allen listed as +120 underdogs on our golf betting market.
Mahomes and Allen have youth on their side. Rodgers and Brady have all the experience in this format. This will be Brady's third time in The Match having previously partnered with Mickelson for The Match II and The Match IV. And while the man has seven Super Bowl rings, he's 0-2 in The Match having lost to teams of Woods/Peyton Manning and Bryson DeChambeau/Rodgers. The Green Bay Packers quarterback is 1-0 after that win and looking to help Brady get over the hump this time.
Mahomes and Allen are the newcomers and we don't know much about their games. Mahomes has played in the American Century Championship celebrity golf tournament and Allen teed it up in the Pebble Beach Pro-Am earlier this year, but that's about all we have to go on for sports betting purposes.
Exact Match Score
| Result | Odds |
| --- | --- |
| Rodgers/Brady 1 Up | +350 |
| Mahomes/Allen 1 Up | +450 |
| Rodgers/Brady 2 & 1 | +650 |
| Rodgers/Brady 3 & 2 | +740 |
| Mahomes/Allen 2 & 1 | +750 |
| Rodgers/Brady 4 & 3 | +845 |
| Mahomes/Allen 3 & 2 | +850 |
| Rodgers/Brady Over 4 & 3 | +850 |
| Mahomes/Allen 4 & 3 | +950 |
| Mahomes/Allen Over 4 & 3 | +1200 |
Here we have various scenarios for an exact match score, with Rodgers/Brady 1 Up the most likely outcome at +350 odds. This makes sense for a lot of reasons.
Mahomes and Allen are pro football's current rocket ships – they're young, talented, successful and only beginning to enter the prime of their careers. Now they're teaming up after facing off in one of the greatest NFL Playoff games of all time, with Mahomes' Chiefs edging Allen's Bills in overtime of the AFC Divisional Round matchup.
On top of all the demands that go with being a superstar in your mid-20s, Mahomes and Allen both have young kids and a lot going on. The new dad lifestyle doesn't seem conducive to long range sessions or quality time spent at the short game area.
One could assume Rodgers and Brady have had more time to sneak away for 18 holes now in the twilight of their careers. Who knows how much work Brady put in during his brief retirement. Perhaps it was all a ruse to get the swing dialed in for this very moment, free of all team and league obligations for the first time in decades.
---
RELATED: NFL Schedule Odds For Who Will Play The Opening Game Of 2022 Season
---
Rodgers is also the best player of the four. The guy practically carried DeChambeau at times when the real pro was fighting his swing, and the clutch gene is similar to what we've seen on Sundays.
Rodgers is a 4.6 handicap out of Green Bay Country Club and Brady is reportedly somewhere around an 8 handicap.
Mahomes was listed as a 7.7 handicap ahead of last year's American Century Championship, while Allen went off as a 9 for the Pebble Beach Pro-Am.
Given the handicap discrepancy and experience factor, there's no question Rodgers and Brady deserve to be favored. But, it's important to remember that this is a totally different experience. There won't be a pro to rely on whenever a tee shot goes astray. And that increases the pressure on nearly every shot.
Consistency is another thing. These guys aren't pros and their bad days on the course will look drastically different than the good days. Of Rodgers' last 20 rounds posted to the Wisconsin State Golf Association website, the scores range from a low of 76 to a high of 98.
We'll see which quarterbacks bring their A-game and handle the pressure at Wynn Golf Club as The Match continues to evolve from a format and gambling perspective.
About the Author

Handicapper Dan Kilbridge writes about college football, MLB and other sports for Bookies.com after spending three years covering Tiger Woods' comeback and the PGA for Golfweek.
Our trusted sports betting partners bring you safe and fun playing experiences