Top 10 Biggest Betting Wins & Fails of 2022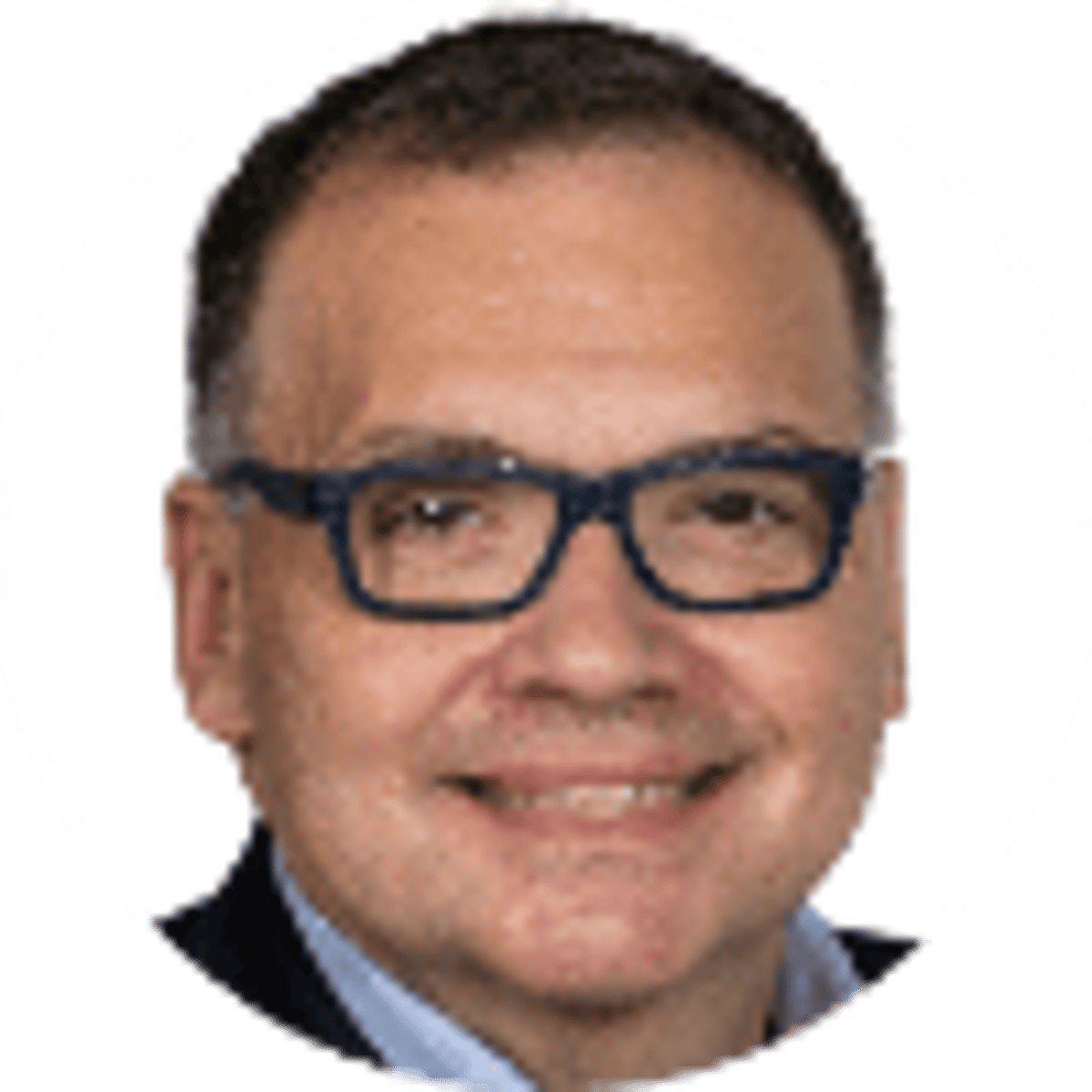 By Bill Speros | 39 mins
The year 2022 was full of Big Bets, Major Wagers, and Spectacular Speculation. But not all of these bets were taken at your favorite sportsbook. First, we have to flip the Mattress.
Jim "Mattress Mack" McIngvale won $75 million based on a series of bets he made on the eventual World Series champion Astros to win it all earlier in the baseball season.
But this was far more arbitrage than sports betting wager.
His profit margin was diminished by the fact he had sold $73 million worth of mattresses, according to Forbes, using a promotional scheme that gave the bedding away free if the Astros won the World Series to any customer who spent more than $3,000. He even added a double-your-money-back booster in the spring and early summer.
McIngvale's betting wallet was thinned after he backed the Bengals to win the Super Bowl to the tune of $9.534 million. The AFC champions lost 20-17 to the Rams, scoring a backdoor cover on the 4-point spread. McIngvale's deficit was more than offset by the fact that he sold $20 million worth of furniture using a "You Get It Free If The Bengals Win The Super Bowl" promo as a hedge.
We're looking for real gamblers here, those who are willing to take the risk without a net. And we've found some whoppers. Good and bad. Here are our Top 10 Betting Wins & Losses of 2022.
Top Betting Wins of 2022
Let's start off with some of the biggest betting wins of 2022, including a couple of Rams Super Bowl wagers, as well as a big bet by New York Yankees star Aaron Judge that paid off handsomely...
10. NFL Week 6 Parlay

One New York better transformed $55,000 into $398,000 by nailing this 9-leg parlay. Who bets $55,000 on a 9-leg parlay?
9. College Football Parlay
One BetMGM bettor turned $10,000 into $680,000 on October 1 after hitting an insane 2-team college football betting parlay. Georgia Tech (+1050) upset Pittsburgh 26-21 and Florida International (+500) went on the road to upset the New Mexico State Aggies 21-7. That's the easy way to do it.
8. Morocco To World Cup Quarterfinals
A New York City elementary school teacher wagered $90,819.19 on Morocco at FanDuel to reach the quarterfinals of the World Cup. Morocco upended Spain in a shootout to reach the required round. The wager paid $1,089,818.28. While this bettor cashed, Morocco kept winning, beating Portugal to make the semis before bowing out to France.
7. NFL Week 4

One brave soul spread out $1 million across four games in Week 2. Sometimes life can be good. Very good.
6. Rams Super Bowl 1Q & 1H
BetMGM booked $1 million wagers on the Rams to cover in the first quarter (-0.5) at +105 and to cover in the first half (-2.5) at -120. Both cashed, delivering a net profit of $1,050,000 and $833,333, respectively.
5. Rams Super Bowl 56 Moneyline
Caesars Sportsbook accepted separate bets of $2.1 million and $1.1 million on the Rams to win the Super Bowl when their NFL betting price on the moneyline slipped to -175. Both tickets cashed as the Rams won 20-17.
4. NFL/NCAA Parlay

A PointsBet ticket-holder cashed $2,959,632.75 on this $65,000 slip. The Arkansas game was settled as a push, so this became a 5-leg parlay. The Broncos (+1.5) stunned the Niners to close this out, winning outright 11-10. Among the most excruciating 11-10 games in NFL history.
3. Carlos Correa To The Giants
The two-time All-Start shortstop signed with Minnesota for low money before 2022 after turning down $160 million to stay in Houston. Correa was able to opt-out of his deal with Minnesota after the season. And he did. Tuesday, Correa's bet paid off in the form of a $350 million, 13-year deal with the San Francisco Giants. Jackpot.
2. Aaron Judge Bet On Himself
The Yankees slugger snubbed the Bombers' offer of $213.5 million over seven years in the spring. He would have become the second-highest-paid outfielder in the majors (after Mike Trout). Judge instead bet on himself.
He launched an American League-record 62 bombs last season. The Yankees won 99 games and the AL East. That – and a rabid-but-frustrated Pinstripe fanbase – gave Judge immense leverage. He used it to get a $360 million, nine-year deal from New York. All Rise!
1. That Lucky Powerball Winner
One ticket sold at Joe's Service Center, a Mobil station in Altadena, California, won the Powerball jackpot worth $2.04 billion on Nov. 8. The odds of getting all five numbers between 1-69 and the Powerball between 1-26 are 292,201,338-1.
The winning numbers were: 10 - 33 - 41 - 47 - 56 and the Powerball was 10. The cash value was $997.6 million.
Top Betting Losses Of 2022
Let's take a look at some of the biggest betting fails of 2022, including Duke, the Bucs, the Bengals and the Broncos...
10. Duke Falls Short
One bettor at FanDuel backed Duke at 17-1 to win the NCAA Tournament before it began to the tune of $300,000. The Blue Devils reached the Final Four before falling to intrastate rival North Carolina in the national semifinal. Easy come. Easy go.
9. Vikings' MNF flop vs. Eagles

Big losses aren't limited to notable games. One bettor at BetMGM wagered $385,000 (-110) on the Vikings +2 over the Eagles in Week 2 on Monday night. The Vikings lost 24-7.
8. Tom Brady's Disastrous 2022
The GOAT bet on himself and a return to the NFL for a 23rd season. Since then, he was divorced by his wife, became the face of the crypto crash, and suffered through a brutal season with a brutal team.
He would be much higher on our list. But, he's still in first place in the NFC South entering Week 15. And he's still Brady.
7. You Cashed Out?!

A bettor at DraftKings bet a $1,165.20 parlay in late 2021 that included a series of NFL betting wagers, plus NHL and college football action that would have paid $3.1 million if all 20 legs hit. The bettor took a cash out of about $162,000 after winning on the first 13 legs.
Unfortunately for his bank account and soul, he bailed too soon. The final seven legs would cash. The bet closed with Georgia Bulldogs ML. The Bulldogs won the national championship 33-18 over Alabama on Jan. 10. So this bettor won $162,000. Or did he lose nearly $2.9 million? Well, how would you feel?
6. This Bengals Super Bowl 56 Parlay
There were many notable losses in Super Bowl 56 given the amount of late money that flooded on the Bengals ML. But this one stood out. A DraftKings patron at Casino Queen in East St. Louis, Illinois risked $1 million on a 2-leg parlay backing the Bengals ML and the Under on the 48.5-point total. The potential net would have been $4.15 million. Go big or go home. Respect.
5. Boston Red Sox In 2022
Boston failed to make a serious offer to shortstop Xander Bogaerts before the 2022 season. Boston's best offer in March was $90 million over four years. Bogaerts opted out of his deal after the season and landed a $280 million over 11-year pact with the Padres. The Red Sox put up a 6-year, $160-million contract offer last week, but it was both too little and too late.
4. Denver Broncos Go All-In - And Lose

The Broncos went all-in on Russell Wilson but have gotten cooked. Denver signed Wilson to a $245 million deal that carries an average salary of $48 million through the 2028 season. The earliest out for Denver isn't until after the 2026 season. It carries a dead-cap hit of $31 million.
Wilson is 3-9 in his 12 starts, with just 11 TD passes against six picks. Wilson suffered a nasty hit and went into concussion protocol in Week 14. His status remains undetermined for Week 15 and beyond.
3. Zuckerburg's Fortune Craters
The original social networker bet a big chunk of his fortune on the Metaverse and has come up short so far. Meta has been a leader in the tech stock crash. Zuckerberg's company has lost nearly two-thirds of its market cap since the year began. Its stock price tumbled from $338.54 per share on January 3rd to $117.31 as of December 15.
Zuckerberg's net worth has "withered" from a high of $121 billion in September of 2021 to "just" $43.7 billion today.
2. Sam Bankman-Fried Gets Fried
He bet it all – and then some - that he could rule the crypto world via FTX. He even got the likes of Larry David, Giselle Bündchen, Shaquille O'Neal, Steph Curry, Kevin O'Leary, and Brady to pitch his dream.
FTX filed for bankruptcy late this year and Bankman-Fried is now facing eight criminal counts in the U.S. He remains in a Bahamian jail fighting his extraditions.
1. Vladimir Putin
Russia invaded Ukraine. It has not gone as planned. But Vlad keeps doubling down.
To Be Determined
And finally, a look at some still-to-be-determined wagers that have the potential to pay off in a big way...
Falcons To Win Super Bowl
Atlanta is still in the hunt for the NFC South title. One bettor at BetMGM wagered $4,000 on the Dirty Birds to win the Super Bowl at +25000. This bet either pays $1 million or loses $4,000.
Dolphins To Win Super Bowl
Two bets on the Dolphins to win the Super Bowl created plenty of buzz during the first weekend of November. A $100,000 bet on Miami to win the Super Bowl at +3000 was placed with Caesars in Nevada on Friday, November 5.
A similar $100,000 bet on the Dolphins to win the Super Bowl at +3000 was placed with BetMGM in Tennessee the next day. Each ticket wins $3 million if the Dolphins prevail in Glendale on Feb. 12. Fins Up!
New York Mets Go Big
After losing Jacob deGrom in free agency to the Texas Rangers, the Amazins landed Justin Verlander with an $86.6 million, two-year deal. Verlander, the NL Cy Young Award winner in 2022, will be 40 on Opening Day. Kate Upton will not.
Anyone Running For President in 2024
About the Author

Bill Speros is an award-winning journalist and editor whose career includes stops at USA Today Sports Network / Golfweek, Cox Media, ESPN, Orlando Sentinel and Denver Post.
Our trusted sports betting partners bring you safe and fun playing experiences