How Much Does It Cost To Attend World Cup 2022?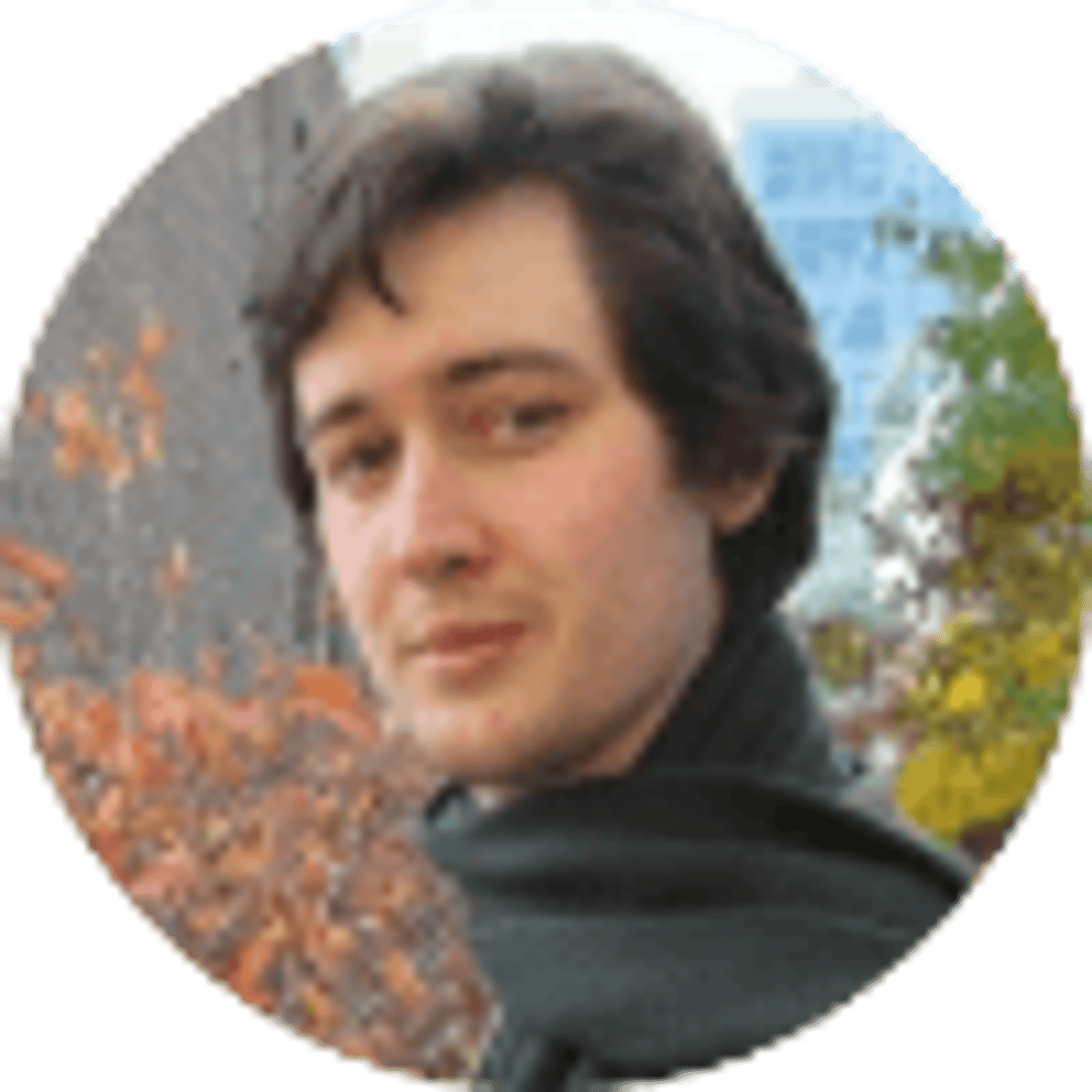 By Joe Short | 9 mins
FIFA said it was opening soccer up to the global family when it announced Qatar would host the 2022 World Cup. Unfortunately, you'll only be able to join that family in the Middle East this winter if you have a big wallet and lots of cash.
Qatar is one of the world's transport hubs but the country is not equipped to deal with the expected one million visitors turning up at Doha airport in a one-month period in November and December.
A lack of hotel rooms has triggered high costs for fans, meaning even a single supporter eating standard meals and staying away from expensive alcohol will need to fork out a fortune to visit.
But while most Europeans are sheltered from the worst of the expense due to reasonable flight costs – those supporters coming from the Americas aren't so lucky.
Based on data collected by Bookies.com, we can reveal that the average price for a fan to attend just one game at the 2022 World Cup is $2,730.
That includes the cheapest ticket price, cheapest hotel room for two nights, two beers/drinks and food eaten at a recommended restaurant. We have used the first group game for each nation, for reference. From our data, England fans will have the cheapest experience in the opening week of the World Cup – although their costs could spiral into the tens of thousands if Gareth Southgate's team goes deep in the tournament.
Data was collected in October 2022. The cost of food refers to the cost of a single meal from the local cuisine of that nation (e.g. a Sunday roast available at a 'Pub' in Qatar. This information has been supplied by the Qatar Tourist Board for restaurants that will be open during the World Cup).
Cheapest World Cup Flights
There are four airports in Qatar but Hamad International Airport in Doha has the only international terminal. Doha is a stopover for millions of passengers flying east to west each year, but this fall will become a hive of activity as soccer betting fans file in and out of its gates.
And Spain fans have the best of the deals when it comes to cost savings on flights. A connected eight-hour Turkish Airlines return flight from Madrid to Doha via Istanbul costs as little as $831, and gets fans to the opening Group E game between Spain and Costa Rica on Nov. 23.
A day earlier and Argentina fans who haven't already booked their flights to Qatar will have to pay around $4,291 for a return flight from Buenos Aires via Paris. In fact, the South Americans have the raw deal here. Brazil fans flying out of Rio de Janeiro will fork out a minimum $2,243 and connect in Spain. Mexico fans flying from their capital city must go via Egypt for the cheapest price, at $1,976 return.
Americans in New York and Los Angeles can take a direct flight to Doha with Qatar Airways. However, a cheaper option is to stop over in London.
And while England supporters will pay a minimum of $1,090 for direct return flights to the Middle East, Wales fans in Cardiff will have to fork out an extra $56 to get the train to London before departing from Heathrow.
Cheapest World Cup Match Tickets
Qatar has made some World Cup tickets as cheap as 40 rial ($11) for World Cup group games – but the catch is that these tickets are only available to Qatari residents. For tourists, the cheapest Category 3 tickets in the World Cup group stage start at $68 (250 rial).
Not that there are many tickets at this price level either. Category 1 ticket prices during the group stage are fixed at $219 (800 rial). FIFA is the only official seller of World Cup match tickets. The most expensive ticket for the final will set fans back $1,606.
On top of this, many national soccer federations require visiting fans to sign up to their supporters clubs before they can access tickets. In England, the FA charges $62 a year ($85 for new members) for adults to join the England Supporters Travel Club and get priority access to tickets.
Cheapest World Cup Hotels
Our research has found that, outside of the World Cup, the average price of a three-star hotel in Qatar is around $141 per night. But during the World Cup, hotel room prices have skyrocketed. The cheapest hotel room available for one adult, staying two nights in Doha in time for the opening game of the tournament, is $172 ($86 per night) – but that's for a bunk bed in a mixed dorm, not an actual private hotel room.
There are few privately-hosted hotel rooms in Doha, and fans are encouraged to book well in advance. There are already fears of an accommodation crisis, with hotels not finished, suggestions fans will stay on cruise ships, and some rooms now going for $4,400 a night.
One of the supposed advantages of staging a 32-team World Cup in a country 11 times smaller than New York is that fans can easily move between stadiums, cutting the cost of travel and meaning you can stay in the same hotel.
---
RELATED: 2022 World Cup Picks, Predictions and Best Bets
---
However, there are currently no rooms available in Al Khor, which is 40 minutes from Doha and which hosts England vs USA on Nov. 25. The closest affordable hotel is the Marriott in the middle of Doha, priced at $844 for two nights. A tent sets you back $420, assuming any are available. If you want to get closer, a luxury 13-bed villa is available for $24,399 (sleeps 13, so a bargain at $1,876 per person).
Hotel prices increase the further we get into the tournament's opening week. Sadly, it means Brazilians flying in for their first fixture against Serbia will pay a minimum of $2,077 for the cheapest two-night, one-room stay in Doha.
Qatar says it will provide tents in Fan Villages for supporters, starting at $207 a night for a single bed. However, fans need a valid Ticket Application Number, Hayya Voucher Code or Hospitality Order Number to activate the application for one of these tents, and availability already appears limited.
Can You Drink Beer & Alcohol At Qatar World Cup?
Alcohol consumption is largely banned in Qatar, but these rules have been relaxed somewhat for the 2022 World Cup. Not that fans will be able to get cheap booze in Doha or elsewhere. There is a "sin tax" imposed on all alcoholic beverages, with some beer expected to cost $17 in hotels. However, The Times reports that there will be 500ml beer available for $5.70 in some fan zones. Unfortunately, fans will only be able to buy booze at those official Fan Parks, and not in stadiums during games.
There will be 10 fan areas across the country. The 500,000 square meter Al Bidda Park will be the biggest, and alcohol will only be available from 6.30pm to 1am local time daily.
For supporters, there's generally no discrimination between beer prices in Qatar. The legal drinking age is 21 and most fans will likely restrict their alcohol consumption to licensed hotels and bars.
How Much Does Food Cost At Qatar World Cup?
It's been reported that the families of soccer players competing at the World Cup will have to pay as much as $284 per person, per meal in Qatar. That's the cost of meals at $3,400-a-night luxury hotels – but it could also become a reality for some fans, too.
Stadiums will limit food choices during games, even though bringing your own food is banned. FIFA says there will be "a vast range of food and beverage options" in fan zones. But exactly what that means remains to be seen. It emerged during a World Cup test event at the 80,000-seater Lusail Stadium that a simple pastry will set fans back $4.12.
There are officially more than 400 food and beverage spaces available for retailers to rent during the World Cup.
A typical fast food meal in Qatar costs $6.90, while a mid-range meal for two can set you back $55. However, tourists on average spend $49 on food in the country per day – and that doesn't include alcohol. The FSA advises its fans heading to the World Cup that Carrefour supermarkets are plentiful, along with "lots of Pizza Hut, Nandos, McDonalds, Burger King and local outlets."
Meanwhile, fans from every competing nation can supposedly enjoy their own cuisine in Qatar this winter. Qatar Tourism has revealed where England fans can enjoy a Sunday Roast at an "English" pub, where Americans can dine at the Santa Monica Breakfast Club, where Welsh supporters can savor a lamb shank, and where Argentines can dig into a steak at La Boca.
We've taken the average prices of these meals at recommended restaurants for our list of costs per fan in Qatar – and Spain fans look like they'll experience the most expensive "home" meals, paying $65.90 for a paella at El Faro in The Pearl. Meanwhile, Canadians wanting a taste of home can get a $10 snack and drink from, you guessed it, Tim Hortons. Their chains are everywhere.
Do You Need A Visa For Qatar World Cup?
Qatar prides itself on being a largely VISA-free country and generally tourists apply for a VISA waiver when they enter the country at the airport. Fans get a 180-day visa waiver, so long as their passport is valid for at least six months and they have proof of an onward or return ticket.
This covers fans from: Argentina, Belgium, Croatia, Denmark, France, Germany, Netherlands, Poland, Serbia, Spain, Sweden and Switzerland.
Fans from the following countries only receive a 30-day visa: Australia, Brazil, Canada, Costa Rica, Ecuador, Iran, Japan, Mexico, United Kingdom, United States, Uruguay.
Are There COVID-19 Rules At Qatar World Cup?
Qatar had some fairly strict entry rules with regards to COVID-19. However, in the weeks prior to the tournament these COVID restrictions were largely lifted for those visiting for the World Cup. For example, World Cup visitors no longer have to take COVID tests (like a PCR or rapid antigen) before arrival and no longer have to pre-register on a government app to enter the country.
However, be sure to check out the latest Qatar entry requirements before beginning your journey to the tournament.
Can You Bet On The World Cup?
Yes, although it depends on the country you live in and their rules on sports gambling. In the United States, many of the best betting apps are offering great deals and promos ahead of the tournament.
You can check out our 2022 World Cup betting promos page for the latest information. The likes of DraftKings, BetMGM, Caesars Sportsbook and more are offering game lines and odds throughout the 2022 World Cup.
About the Author

Joe Short, a contributor to Bookies.com, is a freelance journalist and former editor at the Daily Express, covering various sports, including soccer, darts and tennis.
Our trusted sports betting partners bring you safe and fun playing experiences