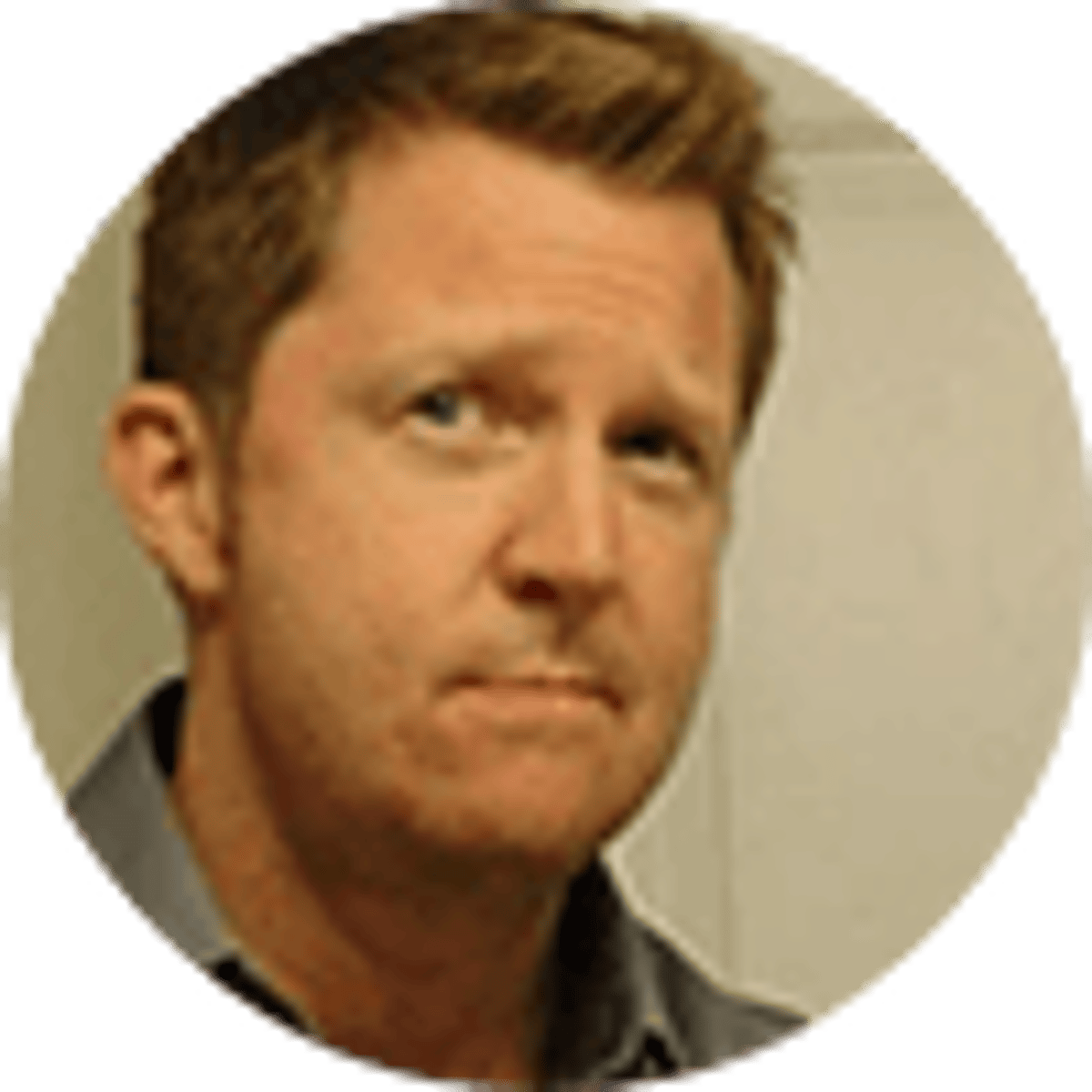 By David Caraviello | | 5 mins
NASCAR at Kansas Odds, Predictions & 3 Longshots To Back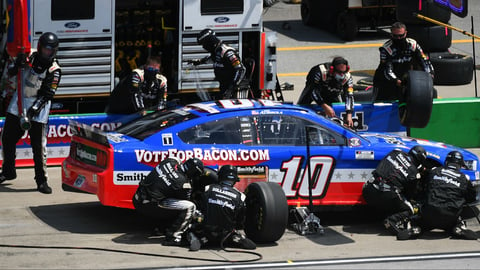 It's upset mania in NASCAR! After weeks of the usual suspects hoisting trophies, the Cup Series has seen two shockers in as many races: Cole Custer earning his first career victory thanks to a daring four-wide pass at Kentucky, and Austin Dillon weathering three restarts to prevail at Texas.
Neither victory was expected, to put it mildly: Custer was a distant +20000 in NASCAR odds to win at Kentucky, while Dillon was a hefty +13000 to win at Texas, according to FanDuel Sportsbook. Were they total coincidences, or a sign of the field beginning to level somewhat due to practice being eliminated? We shall see.
Those upsets certainly haven't skewed the odds for Thursday's event at Kansas Speedway, where Kevin Harvick is top choice at +400. It's another good track for the points leader, who's recorded five straight top-fives, has four Kansas wins and owns the best average finish there of any driver with multiple starts.
But now it seems anything can happen in NASCAR betting, and bettors are always searching for value. So, let's look beyond the obvious and find three candidates to make it a trio of NASCAR shockers in as many weeks.
NASCAR at Kansas Longshots to Back
Pick 1: Aric Almirola (+1800)
So maybe Custer's upset two weeks ago in Kentucky wasn't as big as it seemed, given that he's powered by the same Ford engine that's dominating the series and driving the same type of Stewart-Haas chassis that's under the points leader.
Along those lines, the next driver primed for a breakthrough would seem to be his SHR teammate Almirola, riding a streak of seven top-10 finishes. He has never been especially great at Kansas, though three of his past five finishes there have been top-10s.
But given his recent results, he's certainly worth considering as a value option. Almirola also offers a lot of promise at +450 for a top-three finish, of which he has had three in the last six weeks. Grab those odds at DraftKings:
Pick 2: Erik Jones (+2500)
Another under-the-radar driver in high-quality equipment, Jones gets a little overshadowed by his three Joe Gibbs Racing teammates but shows every sign of becoming a star in his own right. He has been sixth or better in three of the last six weeks, including a sixth-place finish at Texas on Sunday.
Jones has enjoyed good runs just about everywhere, including Kansas, where he has been seventh or better in his last four starts, all in Gibbs equipment. While he's still young and prone to slip-ups on the track, his odds to win at Kansas present exceptional value for a driver who's won in each of the last two seasons. So do his +600 odds for a top-three finish. Jump on those odds at Unibet:
Pick 3: Tyler Reddick (+3300)
Reddick's runner-up finish behind RCR teammate Dillon last weekend was no fluke – it was the third straight top-10 finish for a driver who's emerged as a great value choice for top Chevrolet honors in events where that prop bet is available. While hardly a picture of consistency, Reddick has shown enough strong finishes to merit faith from bettors picking their spots.
While Reddick is probably further from his first career victory than last week's run might attest, +800 for a top-three finish in Kansas remains tempting for a driver who was ninth there last season in his only previous appearance. Bet those value odds at FOXBet:
NASCAR at Kansas Race Information
Race Name: Super Start Batteries 400
When: Thursday at 6:30 p.m.
Where: Kansas Speedway in Kansas City, Kansas
TV: FS1
About the Author

Veteran sports journalist David Caraviello has covered college football, college basketball, motorsports and golf, covering all three US golf majors, the Daytona 500 and SEC football.