On The Money | NFL Week 2 Betting Recap: A Day for 'Dogs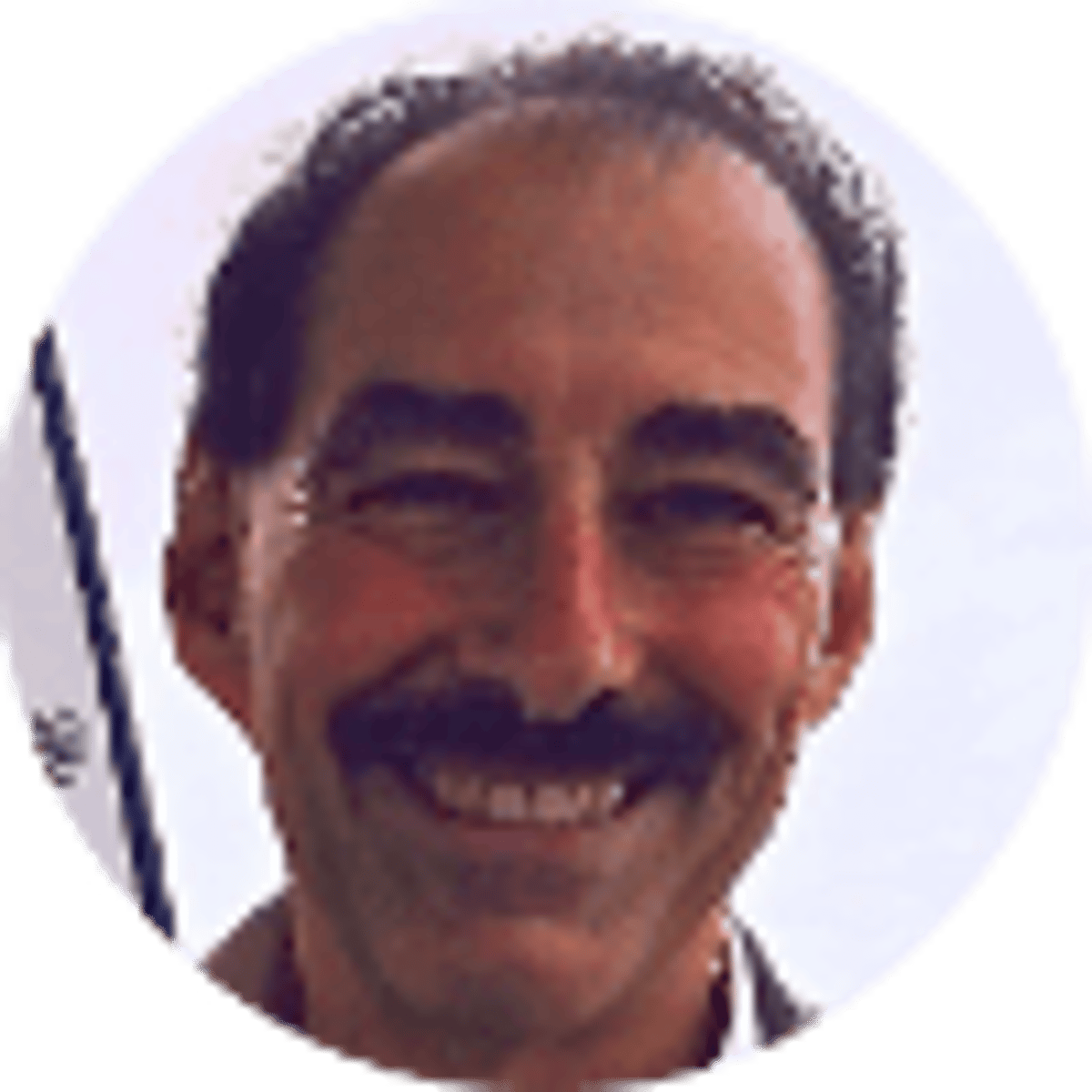 By Bill Ordine | 6 mins
A fair number of 'dogs had their day in the NFL yesterday, at least with the point spread, with one of the most popular underdogs winning outright. Overall, Sunday's games split 7-7 between favorites and underdogs against the spread with the results choppy enough for the public to win its share against the books.
The Los Angeles Rams supposedly were at a traditional logistical disadvantage of a West Coast team traveling east — in Sunday's case, to Philadelphia — in an early time slot contest. During the week, bettors were on a roller-coaster with the Eagles an early favorite (as much as 4.5 points), then enough money came in on the Rams to make L.A. a 1.5-point favorite in some quarters mid-week, and then another money swing back toward Philly with the Eagles finishing as a 1.5-point favorite by kickoff.
---
CHECK OUT: NFL Expert Picks Every Week Of The NFL Season, Including The Playoffs
---
However, many bettors were firm in their faith in Los Angeles. At PointsBet, the Rams-Eagles game was the most-bet contest as of Sunday morning with the money line at that book strongly leaning L.A. — 76% tickets, 90% total cash. It was similar at FanDuel where 79% of the money line tickets and 70% of the money line cash was on the Rams. Los Angeles led wire-to-wire and cruised, 37-19.
An epic 'dog result almost came in as an outright winner when the L.A. Chargers lost to heavily favored visiting Kansas City, 23-20, in overtime on a 58-yard Harrison Butker field goal. The Chargers, 8.5-point 'dogs, had to send rookie QB Justin Herbert into action when starter Tyrod Taylor had a pre-game chest injury.
At William Hill, Kansas City was the overwhelming points spread total cash choice drawing an amazing 97% of the money and 94% of the tickets. Had the Chargers pulled it out, they would have paid in the neighborhood of $350 on the straight money line bet.
Other underdog point-spread winners, albeit outright losers, were Jacksonville, the New York Giants, Denver, Atlanta and Miami.
"It wasn't a great morning for (the book) revenue-wise and the afternoon wasn't that good either. The players had a good day. A lot of parlays and teasers came in for them. Those days happen," said Johnny Avello, director of sports book operations for DraftKings.
The action at PointsBet seemed typical for the day.
"Overall, fairly average NFL Sunday for the book — won slightly, but nothing compared to Week 1," said Patrick Eichner of PointsBet.
A PointsBet customer scored with an in-game wager on Kansas City when the Chiefs were trailing by 11 points in the third period. A $10,000 wager at +130 was a $23,000 total win.
---
CHECK OUT: 5 Saints-Raiders Prop Bets To Back on MNF
---
Jaguars Cover For 'Dog Bettors
Pre-game, the Jaguars were a popular 'dog as bettors took them from a 9- to 11-point underdog early in the week to the 7- to 7.5-point range against favored Tennessee. The Titans needed a late field goal to squeeze out 33-30 outright win but obviously the Jags were point-spread winners. At the same time, there was a lot of Titans money line enthusiasm — 76% at FanDuel and 87% at PointsBet.
Like the Rams, the Vikings were a popular underdog wager (+3.5 points) but came out flat against Indianapolis and lost decisively, 28-11. On that one, the bettors took a drubbing as the Vikings attracted 90% of the money line handle on PointsBet, and on William Hill, the Vikings had 81% of the points spread cash, both in tickets and total money bet.
A Dallas miracle comeback win against Atlanta, 40-39, might make Cowboy fans ecstatic, but it did nothing for Cowboys point spread bettors. Dallas was a 3-point favorite. Still, the Cowboys were 25-1 on Live InPlay wagering at William Hill when they were down, 39-24, in the fourth quarter, and three Nevada bettors took the 'Boys at those odds.
Week 2 saw major injuries strike the league with the San Francisco 49ers hit hard on both sides of the ball. The rookie Defensive Player of the Year in 2019, DE Nick Bosa, suffered a knee injury as the 'Niners won and covered, 31-13, over the New York Jets. Plus, 49ers' starting QB Jimmy Garoppolo left the game with an ankle injury. Meanwhile, the New York Giants had a devastating loss when star RB Saquon Barkley suffered what appears to be a serious knee injury.
"Fortunately for the 49ers, they play the Giants next week," Avello pointed out. "San Francisco can go in with a backup quarterback and still do very well. Among any five teams you'd want to play right now, the Giants would be one of them."
Big Bet Sunday
Among the big bets on Sunday was what appeared to be New York homer money with FanDuel's Meadowlands sports book. A Giants backer put $50,000 on New York as a 4.5-point underdog against Chicago. It was a daylong sweat with the Bears leading the whole way but the hook (half-point on the spread) carried the day. New York lost outright, 17-13, but won against the spread.
JUST IN:

One bettor in Las Vegas just placed a $150,000 bet on the Under (20.5) for the 2nd half of the Washington/Arizona game ? pic.twitter.com/88jnue7mX5

— BetMGM (@BetMGM) September 20, 2020
BetMGM reported a Vegas customer had $150,000 on each of three games with winners on Miami (+5.5 against Buffalo) and Tampa Bay (-8 against Carolina) and a loser, Detroit (+6.5 against Green Bay). Also from BetMGM, a Las Vegas bettor placed a $150,000 bet on the Under (20.5) for the second half of the Washington-Arizona game. The Cardinals led 20-0 at halftime and the two teams scored a combined 25 points in the second half as Arizona won 30-15.
Only three bettors put money on Reggie Gilliam to score first in Buffalo ?

Biggest bet: $25
Payout: $2,525pic.twitter.com/dffrM0h8Zf

— DraftKings Sportsbook (@DKSportsbook) September 20, 2020
In a first-touchdown prop bet at DraftKings, Buffalo TE Reggie Gilliam was the choice of just three bettors and the largest of those wagers was for $25 returning a tidy $2,525.
We need a dog pic.twitter.com/o2rfDHzGIP

— Jimmy Vaccaro (@JimmyVaccaro) September 20, 2020
South Point veteran oddsmaker Jimmy Vaccaro tweeted a six-team parlay ticket at $8,000 that had a payoff of $42,000 total. Vaccaro's tweet said, "We need a 'dog." The six parlay teams were all favorites: Packers, 49ers, Chiefs, Ravens, Steelers and Bills. They all won.
About the Author
Bill Ordine was a reporter and editor in news and sports for the Philadelphia Inquirer and Baltimore Sun for 25 years and was lead reporter on a team that was a Pulitzer Prize finalist.
Our trusted sports betting partners bring you safe and fun playing experiences