Presidential Candidates to Back Before and After the Debate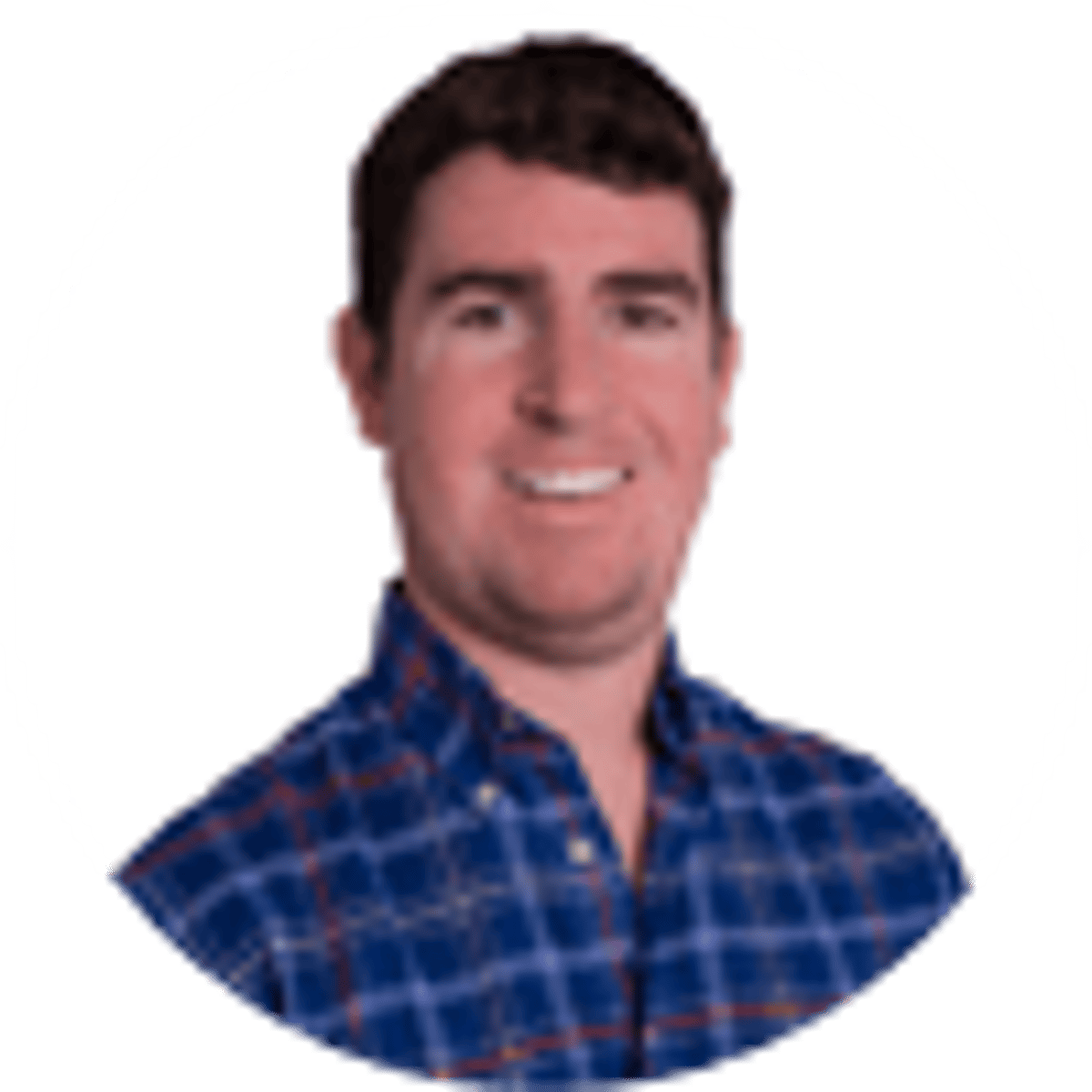 By Ryan Butler | 9 mins
Get $200 in Bonus Bets when you Bet $10 on March Matchups

Bet Now ➜

Used 6 Times Today

•

Popular in Virginia
The 2020 Democratic primary begins in earnest Wednesday night in Miami when 20 leading candidates jockey to show voters why they deserve their party's nomination. Beginning with 10 candidates Wednesday and a separate 10 Thursday, the debate presents the first opportunity for the contenders to test each other's merits face-to-face as part of a larger group setting.
This also presents an early high-water mark for presidential bettors.
With the election not until November 2020, bookmakers and bettors have had to weigh their odds largely based off polling and media attention as the field of more than 20 candidates traverse the country hoping to garner support. Now these candidates can contrast themselves directly, opening up a whole new front in the long journey to face Donald Trump in the 2020 presidential election.
The outcomes of the debates are sure to set the media into a tizzy unlike any other event so far this election cycle. Media coverage, and voters' views on the candidates and their performances, are sure to rock polls and the prevailing perspective on the race as a whole.
Though American sportsbooks don't currently take bets on politics, this is why it's so important for European political bettors to get their bets in now – or maybe later.
Some candidates are poised to thrive in the debates. Others are likely to struggle. In either scenario, odds will shift, and sharps are set to take advantage of these changes before they even happen.
Ahead of the debate, here are the candidates likely to have odds slashed after the debates, as well as those who will see a rise. A sharp knows timing is everything in political betting, so here's when to back some candidates early, or wait for better odds in the future.
Presidential Candidates to Bet Before Debate
Polls have a huge impact on the perception of political races, and subsequently where bookies set their odds. Pollsters often ask voters their opinions as soon as a debate ends, meaning perspectives (and odds) can shift rapidly.
For those candidates positioned for a strong debate, its imperative bettors get their wagers in now, lest they be stuck with unfavorable positions they could have avoided days or even hours earlier. Here are three candidates primed for strong debates on June 26 and June 27.
Warren Set to Shine
Massachusetts Sen. Elizabeth Warren has steadily improved her odds through a steadfast commitment to policy. Her "I Have a Plan for That" is an early contender for this election cycle's "Make America Great Again" as the go-to slogan on the trail. Her best chances to prove her "plan for that" comes on Wednesday's debate, where she will stand center stage - and far ahead of the polls of her closest competition.
Warren is third in the Real Clear Politics polling average at 12.4 percent as of Tuesday afternoon, trailing only former Vice President Joe Biden (32.1 percent) and incumbent Vermont Sen. Bernie Sanders (16.5 percent). The next closest polling averages among debaters on the Wednesday stage come from former Rep. Beto O'Rourke (sixth, at 3.3 percent) and New Jersey Sen. Corey Booker (seventh at 2.4 percent).
Though drawn randomly by Democratic party officials, the first night clearly has a lesser caliber of candidates, and notably won't include Biden or Sanders, allowing Warren to shine even more brightly. Her wonky attitude has already drawn fans, and if she can convey policy concisely in the often frenetic nature of a debate, her stature should only rise.
Rebound Likely For Buttigieg
No candidate enters the debates off a worse week than the South Bend, Indiana mayor. That means nobody on either stage has more to gain.
Buttigieg had to leave the campaign trail (and cancel a series of high-profile events) to address the turmoil in his town following a police shooting. The incident sparked public outcry, a charged town hall and looming questions about Buttigieg's ability to lead his town of 100,000, let alone the nation.
Politico "The moment also demands Buttigieg, a solutions-oriented former McKinsey consultant, showcase a different side of the whiz-kid persona he brandished this spring while rising up in the Democratic presidential polls." https://t.co/dCe6AdJ6PU

— Cody Lyon (@villagernycatx) June 25, 2019
But Buttigieg has already shocked the political establishment with his rapid rise from small-town mayor to leading Democratic candidate. A Rhodes Scholar and Army veteran who speaks multiple languages fluently, Buttigieg has impressed observers on both sides of the aisle with his poise.
Even against the "varsity" lineup of the second debate, featuring politicians like Sanders and Biden who have decades in the spotlight of public office, the 37-year-old should hold his own and only improve his odds. He has already climbed to fifth in the average polls without the name recognition of the more senior statesmen, and the debate will present his best chance yet to better introduce himself to the American public at large.
De Blasio Will Stand Out – at Least One Way
Bill de Blasio has arguably the lowest chance of any debate participant of winning the presidency, and Wednesday evening will likely do nothing to hurt his chances. Though he will stand on the far left of the stage and will likely have limited time to speak, the New York City mayor is likely to stand out - for multiple reasons.
HIs bombastic personality is suited for a debate stage, and his outgoing demeanor will only be amplified standing next to more reserved candidates like Tim Ryan and Julian Castro. As the tallest candidate on the stage, he will further draw attention from viewers' eyes, if not their ears.
Again, de Blasio remains a complete longshot - the majority of his own constituents don't believe he should run for president. But among a 10-person debate stage with limited times to answer questions, the tall, brash New Yorker will at the very least stand out physically during the debate, and could possibly trim his long odds.
Presidential Candidates to Bet After Debate
While some candidates are in prime position for a sterling debate, others have far less to gain – and much more to lose. This carries over to not just their polling averages, but their betting odds as well.
A few early presidential leaders lack favorable situations ahead of the debates, and will likely see their stock drop afterward. But for sharp bettors willing to wait, this early debate could present excellent value come nomination time.
Biden Has Little to Gain in Debate
The clear front-runner has already seen how hard it is to be on top of the polls. Thursday's debate likely won't make that top-flight status any easier.
Though Democrats have pledged (and pleaded) for civility in the primary process, Biden has nevertheless drawn the brunt of the early intra-party criticism during the nascent stages of the campaign. These attacks, combined with a reputation for on-trail gaffes (which has already reinforced itself on his latest presidential campaign effort), have dipped his sky-high polling numbers over the past few weeks.
Standing center stage, Biden will be the prime target for the other nine candidates, all of whom are seeking to knock Biden off his top spot. While the debate will likely allow some lesser-known candidates to shine, Biden's strength comes from decades in the Senate and eight years alongside former President Barack Obama, who still carries highly favorable ratings among Democrats.
The debate may help springboard one or two third-tier candidates into the minds of American voters, but Biden is already well known and well defined: he doesn't need a debate against nine other Democrats to articulate to voters what he stands for.
Biden is increasing his lead; statistically by a small margin.That said, more recent polls have him up to 38% in a field of 25 Candidates, double his nearest competitor. https://t.co/HabYRp2Uvx

— Richard Robinson (@robinsonwins) June 25, 2019
Meanwhile polls and public opinions will likely swirl around a lesser known, break-out "star" of the event, drawing more media attention (and bets). But Biden is likely in the race for the long haul – negative reviews of his debate performance will only impact him temporarily.
Though Thursday night may hurt his odds in the short term, Biden is a safe bet to outlast most other 2020 candidates. It's worth waiting until after the candidates leave the stage in Miami to place a bet.
Beto's Glow Will Continue to Dim
Few candidates in modern political history have gone from such relative obscurity to household name as quickly as former Texas Rep. Beto O'Rourke. But now after nearly a year in the national spotlight, voters are starting to realize why the former El Paso congressman had never entered the American consciousness earlier.
O'Rourke became a media sensation through his charismatic campaign and optimistic visions for the future, setting fundraising records in what was a shockingly competitive race for the Senate seat held by Republican Ted Cruz. Now compared on the campaign trail to other Democrats with similar progressive views, and not a polarizing incumbent Senator he was diametrically opposed to, O'Rourke's appeal has begun to fade.
Solidly in third place in polling six months ago, O'Rourke now sits at sixth in cumulative averages. His campaign has been lauded for style, but has been criticized for its substance, especially compared to the better defined policy positions of leading candidates like Warren, Sanders and California Sen. Kamala Harris.
On Wednesday O'Rourke will stand beside the single most policy-savvy candidate in Warren as well as another veteran policymaker in Minnesota Sen. Amy Klobuchar. Lofty visions of American potential may have galvanized donors and voters in the 2018 race for Texas Senate, but O'Rourke will need to counter the clearly defined positions of his Democratic rivals in order to turn the tide of his flailing presidential campaign.
Six months in, that turn seems unlikely. O'Rourke is still firmly in the thick of the race and is among a handful of candidates that have a legitimate shot at the nomination. But the first debate is unlikely to help his image, meaning sharp bettors should wait till a likely dip in his odds after the dust from the first square-off settles.
Loaded Thursday Debate Crowds Out Gillibrand
New York's junior senator seemed an early Democratic nominee contender when she entered the race early this year, but three months into her campaign Gillibrand has yet to find her footing in the packed field. She almost missed the cut off for the first debate entirely and now in the loaded second group, Thursday's event may only hurt her chances further.
Gillibrand will be on the edge of the Thursday debate stage, further off center from Biden, Sanders, Harris and Buttigieg. That quartet has garnered the bulk of the media's attention – and four of the top five spots in consensus polling. This trend is unlikely to change Thursday night, and the four leaders will likely remain the center point of both the debate's action and its ensuing media coverage.
Already stuck in a tie for 13th place in consensus polling, the image of Gillibrand out of the action will only reinforce the idea she is merely a periphery candidate. Gillibrand still has supporters hopeful she can break through to the upper tier, but it would take an incredible performance to stand out on the debate stage Thursday, especially against such a high-caliber field.
Bettors looking for a flier on Gillibrand should probably wait until the debate ends. Her already sky-high odds will likely only get longer.
About the Author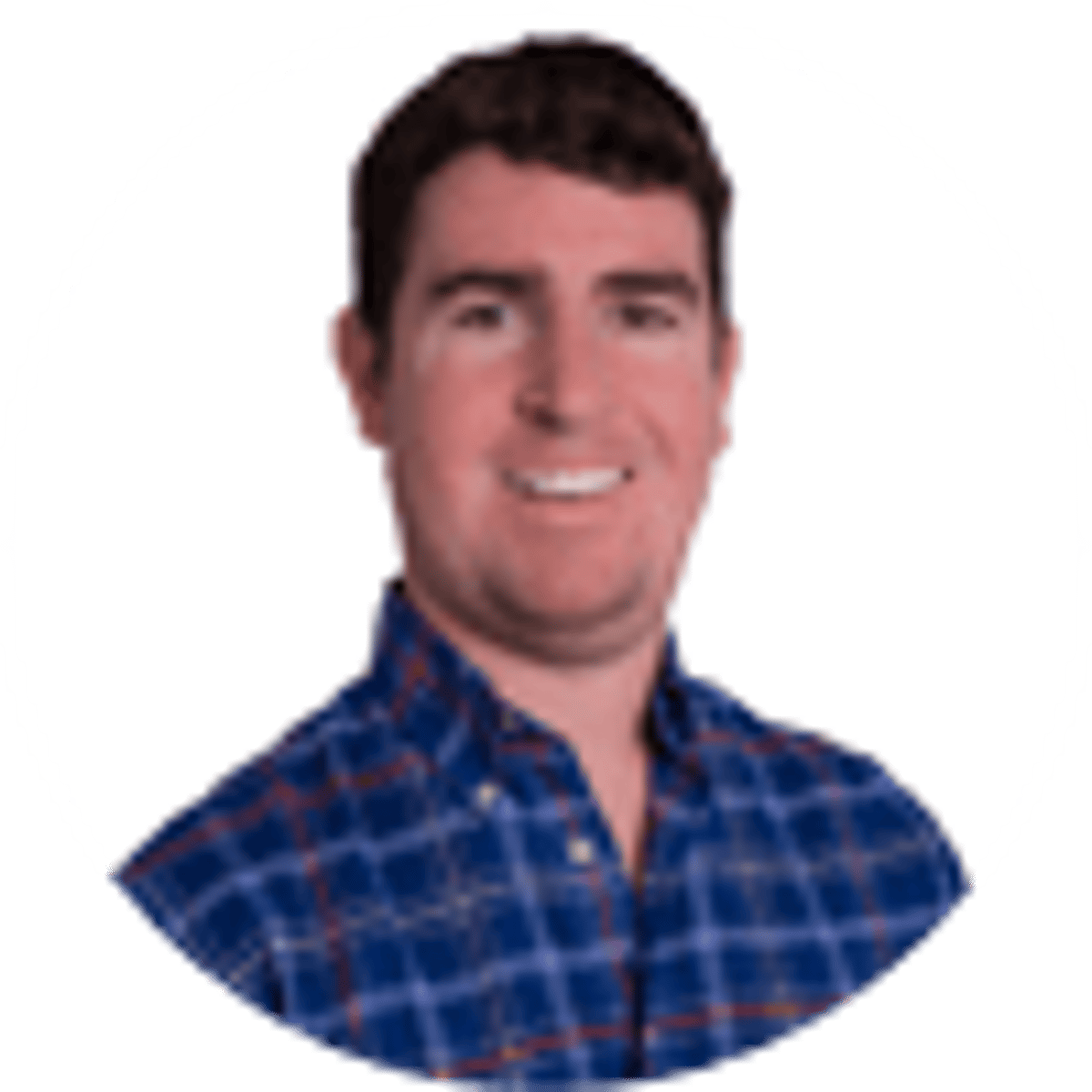 Ryan Butler has spent more than 10 years covering sports, governments and the intersection between the two.
Our trusted sports betting partners bring you safe and fun playing experiences