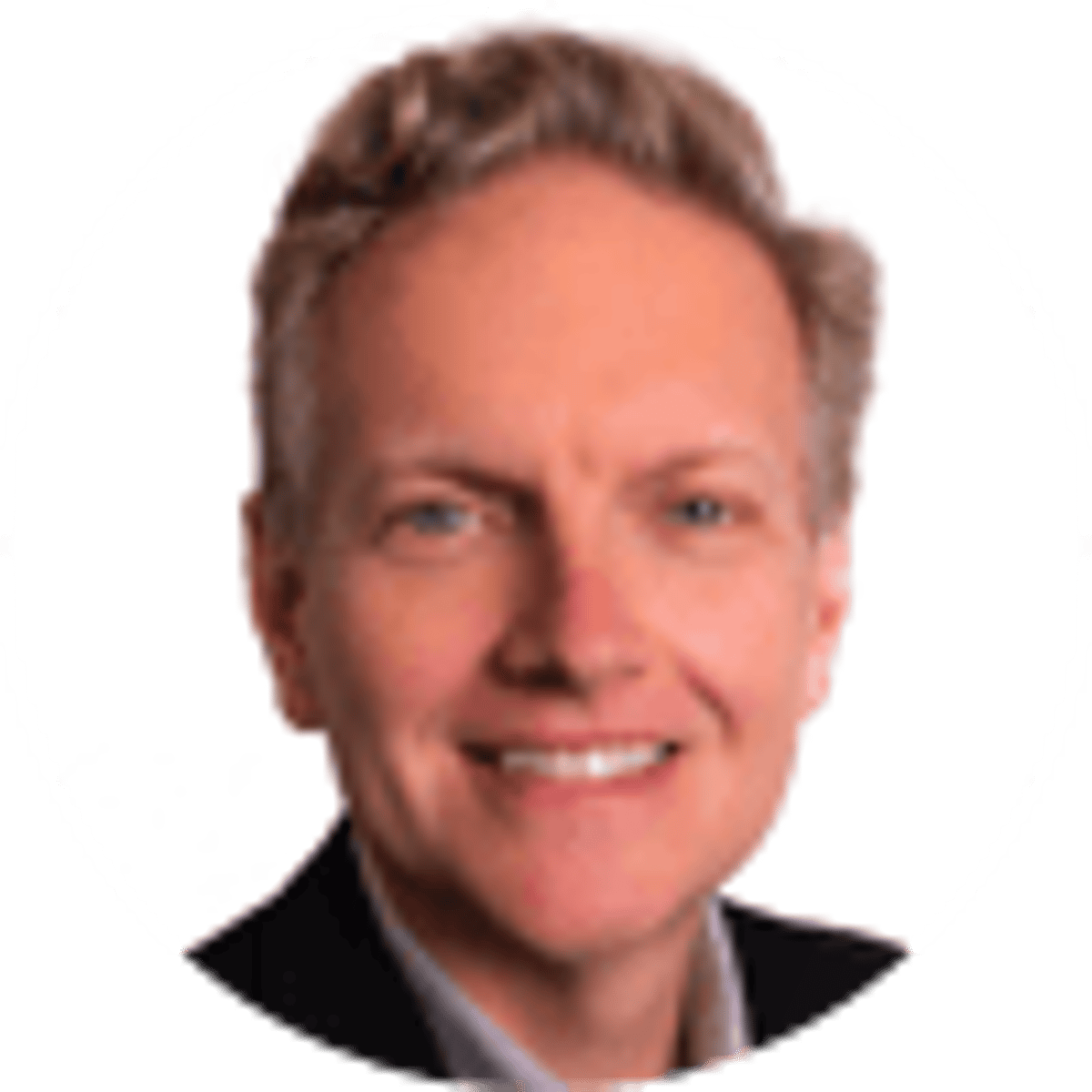 By Brant James | | 8 mins
Q&A: Miller, Davidow on Writing The Logic of Sports Betting
31
PLAYERS REDEEMED TODAY!
Ed Miller and Matthew Davidow, both poker players who came to their partnership as data modelers from different backgrounds, had decided to write a book on sports betting before the Supreme Court made legalized sports betting a national possibility.
But the ruling made them pick up the pace. The result has been the widely acclaimed "The Logic of Sports Betting," a concise and digestible primer for anyone considering place a first bet or just the first today.
Miller and Davidow appeared on the Badder Beats podcast on May 30 and below is a sampling.
Q: What made this book something that needed to be written and you the ones to write it?
Ed Miller: We've been working on sports stuff for a few years now – well, Matt's been working on it for a long time – but I came on board about four years ago and daily fantasy was the hot thing then, but I didn't really see the sort of sports betting thing on the horizon at that point.
But we decided we were going to write some kind of in-play models for sports because that hadn't really ... the ones that existed we thought could be improved. So we just kind of started working on that as a thought that maybe down the line it would have some value.
And then obviously when the Supreme Court decision came on, pretty much everything changed. We decided to point in kind of that direction. And that's really kind of when the book ideas started, too.
Ed Miller and Matthew Davidow backgrounds
Q: Tell me about your backgrounds. Ed, I see two MIT degrees in your bio and it said you started playing poker to make your mother proud. I feel like there's a story there.
EM: I did go to MIT. Right out of school, I went to work as a software developer at Microsoft. This was what, 18 years ago now. And that was sort of what she expected of someone with a computer science degree. And then that job kind of didn't work out for a couple of reasons. And I picked up poker as a hobby in the same time and ended up quitting my job and moving to Las Vegas to play poker. And she didn't think that was as good an idea.
Matthew Davidow: I think it's interesting how like from a social norm standpoint, how far we've come in the past 15 to 20 years. I mean, I certainly remember playing poker around those times, in my college years and it'd be very much not a front- and-center ... not something that you ran home and told your parents about type-thing.
Thanks Jeopardy James! https://t.co/vFF6uYpYDB

— Matthew Davidow (@DavidowMatthew) May 29, 2019
Q: Was poker your background, too, Matthew?
MD: Yeah, I started playing poker out of college and then that morphed into sports and started doing some sports betting. And then we started a couple of modeling companies. Basically, some models.
Q: Are you flaunting MIT degrees also?
MD: No, no, no, no, no. I'm flaunting the Arizona State University and I didn't actually make graduation.
Q: You alluded to it, but playing poker and being a sports bettor now just seems like a job in the data industry now. How much has it changed?
MD: I mean, it's just crazy, man. I remember when my gambling career started and I remember the friends I had in Las Vegas who were mostly poker players at that time and they were young and everybody kind of went through the same thing, "What exactly do I tell my parents? They send me to school to make something of myself." And here I am sitting at a card table, day out and end of course on the Internet, right about there and shortly after that.
But now today, I mean, people are proud to be a sports bettor, you know. James Holzhauer on <em>Jeopardy!</em>, maybe that's helped too. But when we started actually writing this book, right when the Supreme Court ruling came down and our idea was, "Here it comes. We better jump on board or it's all going to ride by us and you look for what's out there now from an information standpoint and I mean some information is OK. It was all written where it's hard to read."
I mean, I'm not trying to pick on anything in particular, but Ed is just a spectacular genius. ... Well, many things but particularly when it comes to explaining things, explaining concepts, whether it's a simple concept that you can't quite get or a difficult concept, (making it) understandable. I can't tell you how much he's taught me from a computer science standpoint. And I've obviously been working at it many years but had no real background.
Big Questions Sports Bettors Should Ask
Q: What was your intent in helping the American sports bettor?
EM: I mean, I've spent a lot of time on social media, on Twitter and I kind of have, I think, a pretty reasonable pulse of where, kind of, sports gamblers are at these days, and kind of the stuff they are interested, in what they want to do.
If I'm interested in sports betting, why am I interested in sports betting? It's because I have opinions on teams, because it makes me more engaged with the game. It's because I feel like I have insights that I can make actionable.
But at the same time a lot of those folks have kind of downfalls, which is why they end up not winning because they don't understand some of the fundamentals of sports betting, like how do the markets work? Where do the lines come from? Who is your adversary in this game? I mean if you're sports betting, you're really playing a game and you're actually playing a game against other people.
We talk about that in the book. So a lot of these concepts which I consider fundamental really to sports betting, I feel like with all the time I spend on Twitter and talking to people who do bet sports, I felt like those concepts were really poorly understood and I wanted to write kind of one book that really kind of explains it all.
So, then I get to say, "Go read this, come back to me in three hours or four hours -- because that's really all it takes to read the book -- and you're going to know a lot more than you did."
Holy cow folks thank you. The Logic Of Sports Betting is now the #546 best-seller for all books on Amazon which is actually ridiculously high.. haven't had a book that high since 2004. pic.twitter.com/0cKYBlOchE

— Ed Miller (@EdMillerPoker) May 23, 2019
MD: It's a little bit of a continuum of reasons. Like, where from one end you have the, "I'm going to the game." I did this yesterday. I went (to a Las Vegas) Aces game and I know nothing about women's basketball. But I was going to the game. I wanted to bet. So I made a little bet on first half over and rooted for points.
So there's that continuum of wanting to make a sports bet, having some action on the game, making it more interesting, having something to root for and then you go all the way to the other side and it's a very interesting puzzle. You can make money sports betting if you put the time into it.
Certainly our book is not written to make somebody a winner, but I am quite sure that if you read our book, especially in a state like New Jersey or Nevada, we have a reasonable amount of sportsbook accounts that you could open and if you put a little bit of time in, it's fun and you really can win money, just from understanding the concepts of the book.
But I think as a society we're going more and more to where we want to be engaged with our minds. We not only want that route, like when I'm at the game yesterday, I not only want to root for the points, I want to be able to make another bet during the game, I want to be think I have an edge on the bet.
I want to watch the pace of the point guard running the floor before I say "Let's (bet) over," I want to watch a coach set a defense and say "Let's go under" or I like that coach. I want that engagement and I think more and more people do. I think did a sports betting provides an avenue to that and I think that our book provides a very unique key to having more fun through that mental engagement in sports betting.
"The Logic of Sports Betting" approach
Q: How much do you think the public understands how the sports betting machine works?
EM: Most people approach it like it's a Sudoku puzzle or something. They open a sportsbook app, they see all the numbers, they see all the line and they don't really think about what's behind the lines.
They don't really think that, when you click "bet" that your bet actually goes to a person, there's another person on the end of that line that looks at your bet and maybe makes a decision or however it works.
But one way or the other, you know, another person somewhere else made that number what it was and decided they wanted to make that number that because they're trying to beat their customers. And I think most people don't think about it that way.
And when you do think about it that way and when you understand kind of what's on the other end of that app, you begin to understand it: "Oh, you know, now I know what I need to think about if I want to win at this."
About the Author
Brant James has written for SI.com, ESPN.com, USA TODAY and the Tampa Bay Times, among other publications.