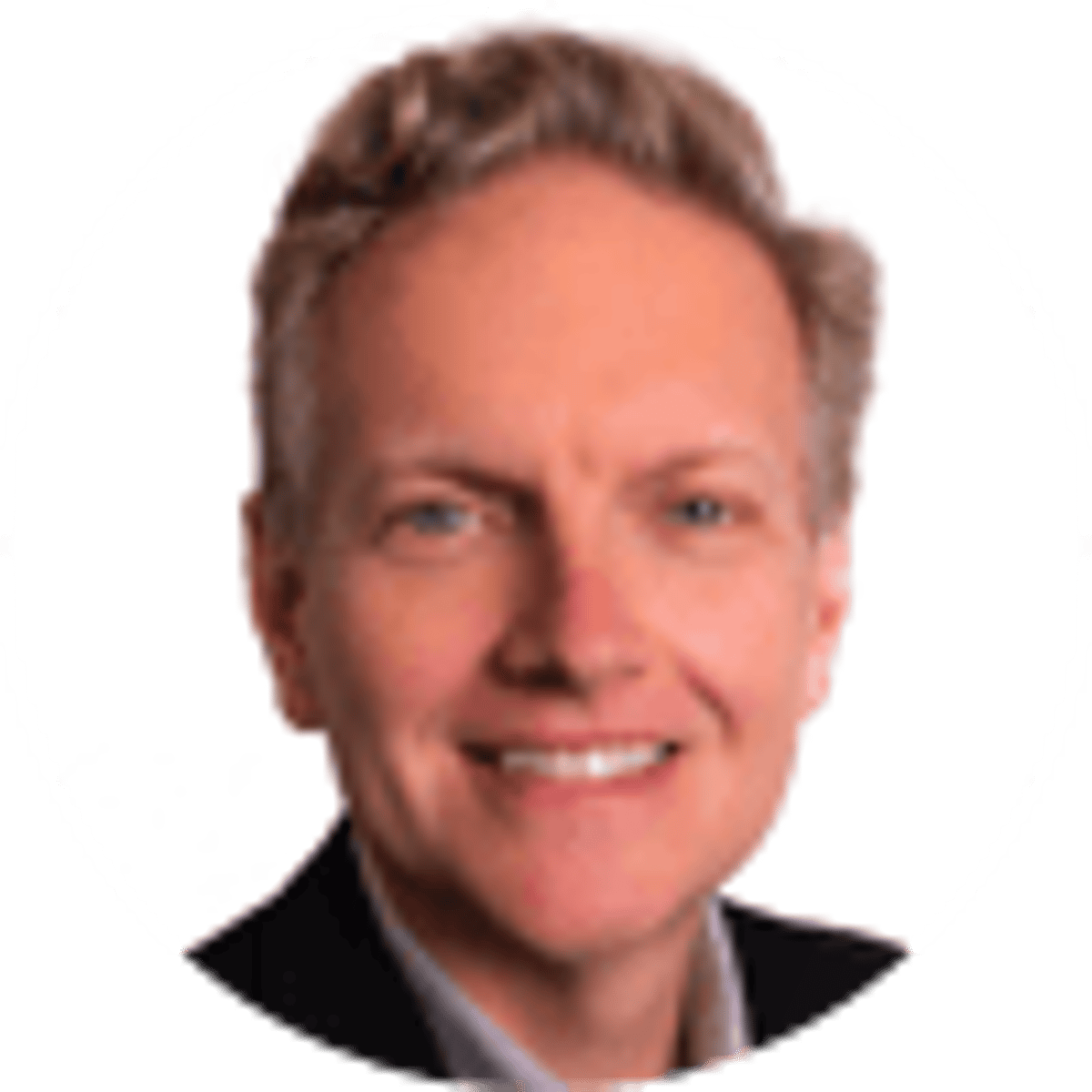 By Brant James | | 9 mins
Why New Jersey Bettors Are Missing Out On College Sports
17
PLAYERS REDEEMED TODAY!
New Jersey's prohibition of betting on in-state college teams was both a political calculation and a non-issue when it was introduced.
But nine years later, it might be bad for business, with the Seton Hall and Rutgers men's basketball teams crafting successful seasons at the same time. That could be painfully apparent tonight in one of the most compelling nights of college basketball in New Jersey in years.
Into the third calendar year of legalized sports betting in New Jersey, Seton Hall is ranked 16th in the latest AP Top 25 men's basketball poll. Rutgers is unranked now but appeared in the poll for two weeks this season, for the first time in 41 years. The Scarlet Knights (18-8) host Michigan at the "RAC," where they are undefeated, on Wednesday night.
Still, there will be no legal betting on the heavily anticipated games from within the most studied and envied sports betting market in the United States.
When the Pirates face No. 21 Butler on Wednesday in the Prudential Center in Newark, Indiana sports bettors will be free to tap out wagers on their mobile devices. And when the Pirates host No. 15 Villanova on March 4, Pennsylvania sports bettors across the border will be free to do the same.
But not customers of PointsBet sportsbook in New Jersey. And though bettors in the state have been conditioned not to ask — just as fans have been numbed against trying to care about Rutgers or Seton Hall athletics — they are starting to ask, sports content manager Andrew Mannino told Bookies.com.
"We get requests all the time for games involving them," he said. "If you see Seton Hall make a deep run, I think the public interest is going to really spike and continue to put pressure on regulators to let people bet on their favorite teams."
For now, the phenomenon appears unique to PointsBet among New Jersey sportsbooks. Other New Jersey operators generally assert that interest in Princeton, Rutgers and Seton Hall is tepid.
And while Seton Hall generates some interest in Pennsylvania, it's not much more than expected for a successful team. The Pirates will probably tick the needle more, they concur, in the NCAA Tournament, but again, so will many teams.
Said FanDuel publicity director Kevin Hennessy: "People in New Jersey understand the regulations."
Apparently except PointsBet patrons. A spokesperson for the New Jersey Division of Gaming Enforcement told Bookies.com that director David Rebuck "has not personally experienced such an uptick in queries" as would be expected for a resurgent local team.
But Seton Hall and Rutgers aren't the whole of it.
"We're just talking today where the (Metro Atlantic Athletic Conference) is being played in Atlantic City, and even though not all those teams are from New Jersey, the whole tournament is prohibited in New Jersey," Mannino said.
A Rare Occurrence For New Jersey
Having two successful college basketball teams at the same time has rarely been an issue in New Jersey.
Princeton had made some bracket-busting runs in the NCAA Men's Basketball Tournament but that was a novelty. Seton Hall had a few blips of prominence, notably a one-point loss to Michigan in the 1989 men's championship game. Rutgers had a few moments long ago under coach Bob Wenzel.
Not enough to stoke demand.
Football?
As former Gov. Chris Christie puts it, "God love Princeton, but I don't think people are dying to bet on Ivy League football or basketball."
And Rutgers, though in a fertile recruiting area, embodied mediocrity except for a few solid seasons under Greg Schiano.
Not only is betting on colleges banned in the state, but betting on college games not involving New Jersey schools but occurring within state borders are also banned by Section VII of the New Jersey constitution:
"Wagering shall not be permitted on a college sport or athletic event that takes place in New Jersey or on a sport or athletic event in which any New Jersey college team participates regardless of where the event takes place."
Former state senator Ray Lesniak, one of the pioneers of the New Jersey and thus the national legal sports betting movement, said conceding the point while a proposal was about to be put to voters was a pragmatic exercise of being able to "count votes."
The successful 2011 referendum to allow legal sports betting in New Jersey — triggering seven years of litigation that culminated in the repeal of the Professional and Amateur Sports Protection Act in 2018 – was made more palatable to citizens by enshrining the college exclusion in the constitution, Lesniak said. And it still makes sense, said Christie, who was in his first term as governor at the time.
"I think for New Jersey, it wasn't (a mistake)," he said at the Global Gaming Expo in October. "The people are not beating down the doors to bet on Rutgers or Seton Hall, which is essentially our only two major universities in sports.
"So, I don't regret it. If it were repealed, I wouldn't stamp my feet and jump up and down. But I do think though, in other states it's not workable."
Christie said such a moratorium would not work well in Michigan, which legalized sports betting in December and has regulators hoping to launch in time for the NCAA Tournament. Betting on in-state college teams will be allowed there.
"If you can't bet on Michigan or Michigan State sports, that's a big problem inside Michigan," Christie said. "And I think there's much more demand for it than there is to bet on Rutgers right now."
---
RELATED: Get The Latest Details on Michigan Sports Betting & Mobile Betting
---
Christie, a Seton Hall law grad, quipped at G2E, though, that if whoever replaced Chris Ash as Scarlet Knights football coach "can turn the football program around, maybe it'll be a little bit different." That became the popular Schiano for a second stint in Piscataway.
For those keeping score at home, @GregSchiano and co have now secured the #1 Safety and WR prospects in the state that spurned offers from Miami, Penn State, Auburn, etc to STAY HOME!

We've got the 37th ranked class and climbing. #Chop #WhosNext #JerseyStrong pic.twitter.com/4zzMpDx4qF

— RutgersSportsTalk (@RutgersFBTalk) February 18, 2020
The in-state ban exists in a multitude of states where it seems workable, taking into account the success and popularity of the prominent programs.
Illinois joined Delaware, New Hampshire, New Jersey, New York and Rhode Island in that group when sports betting legislation was signed into law in June.
Illinois is Big Ten territory, and the Illini received a dozen votes in the most recent AP Top 25 poll, but the Fighting Illini don't stir passions. Neither does Northwestern.
Oregon's basketball team is 14th in the most recent poll and its football team a perennial power, but the Ducks (and Oregon State Beavers) are unavailable for wagering by rules set up by the administrating state lottery. All college betting is banned there.
Some states partially limit the types of bets on in-state colleges. In Iowa, parlays or prop bets involving them or their opponents are now allowed.
I don't envy them at all. No college sports is a long term disaster.Most will play elsewhere eventually.
After Initial Projections of Profitability, the Oregon Lottery Will Lose Money On Sports Betting - https://t.co/oebxiW4sWC #GoogleAlerts

— Robert Walker (@robertusfsports) February 25, 2020
Campus Betting Bans a Source of Contention
Betting on college games is an increasingly nettlesome subject even in states where the practice is legal. University administrators cite the protection of student-athletes from pressures unique to a communal education environment where amateurs fuel big-money athletic departments, television contracts and sports betting handles.
College basketball has experienced point-shaving scandals before and tales of players being harangued by disgruntled bettors are increasingly common.
Factor in an NCAA study claiming that 24% of male student athletes admitted to betting on sports for money in 2016 and administrators at some schools have skewed toward heavy-handed measures.
On Jan. 31, Butler University, in Indianapolis, banned "trustees, faculty, staff, students, and independent contractors from placing wagers on Butler sporting events since they may be afforded greater access to information that could impact the outcome of competitions," according to a school release.
"The goal of the policy is to foster a culture of honesty, integrity, and fair play in keeping with The Butler Way and to help protect Butler teams, student-athletes, and coaches from undue influence and improper conduct. Butler's student-athletes and those providing support to the athletic program are already prohibited from engaging in sports wagering by NCAA rules."
In the process, Butler became the fourth institution to enact such measures and set off a campus debate on whether state law ends at the quad.
"When (students are) in their outside time, it's their time — they can do whatever they want to do with it," Austin Lewis, a senior marketing major, told The Butler Collegian. "They want to bet on sports, it's their legal right to do it."
The 21-year-old age minimum to legally wager in Indiana would prevent much of the student population from betting, but questions remain whether universities can enforce the policy. The ban would also be incredibly hard to enforce given that sports betting is legal via both mobile and online in Indiana, meaning detecting a violator would require a great amount of resources even if they were using university servers.
"I don't see students ratting each other out over it," Butler senior marketing major William Locke told The Daily Collegian.
Purdue, in West Lafayette, Indiana, instituted a similar policy in October, as had Saint Joseph's and Villanova in Philadelphia last year. Sports betting is legal with mobile and online in Pennsylvania. Purdue is the only public university to institute such a policy and could therefore face legal challenges.
Meet Me Tonight … At the First Philly Exit
New Jersey bettors are proving to be savvy more than fan driven. A Kambi report highlighted eventual Super Bowl champion Kansas City as the most-wagered team there in the 2019 NFL season. Not the nearby Jets, Giants or Eagles.
If Scarlet Knights or Pirates fans just have to place a bet if the basketball season pushes toward a joyous climax, there is always Pennsylvania over the Delaware River. But the mobile-centric wagering public in New Jersey isn't used to such inconvenience.
"There's a lot of alumni in the community," Mannino said of New Jersey, "a lot of people who went to these schools, a lot of people who grew up around them or are lifelong fans who just want to bet on their team to make a run this year."
Maybe this is the year for the run. But as for betting on the run? Maybe next year.
About the Author
Brant James has written for SI.com, ESPN.com, USA TODAY and the Tampa Bay Times, among other publications.