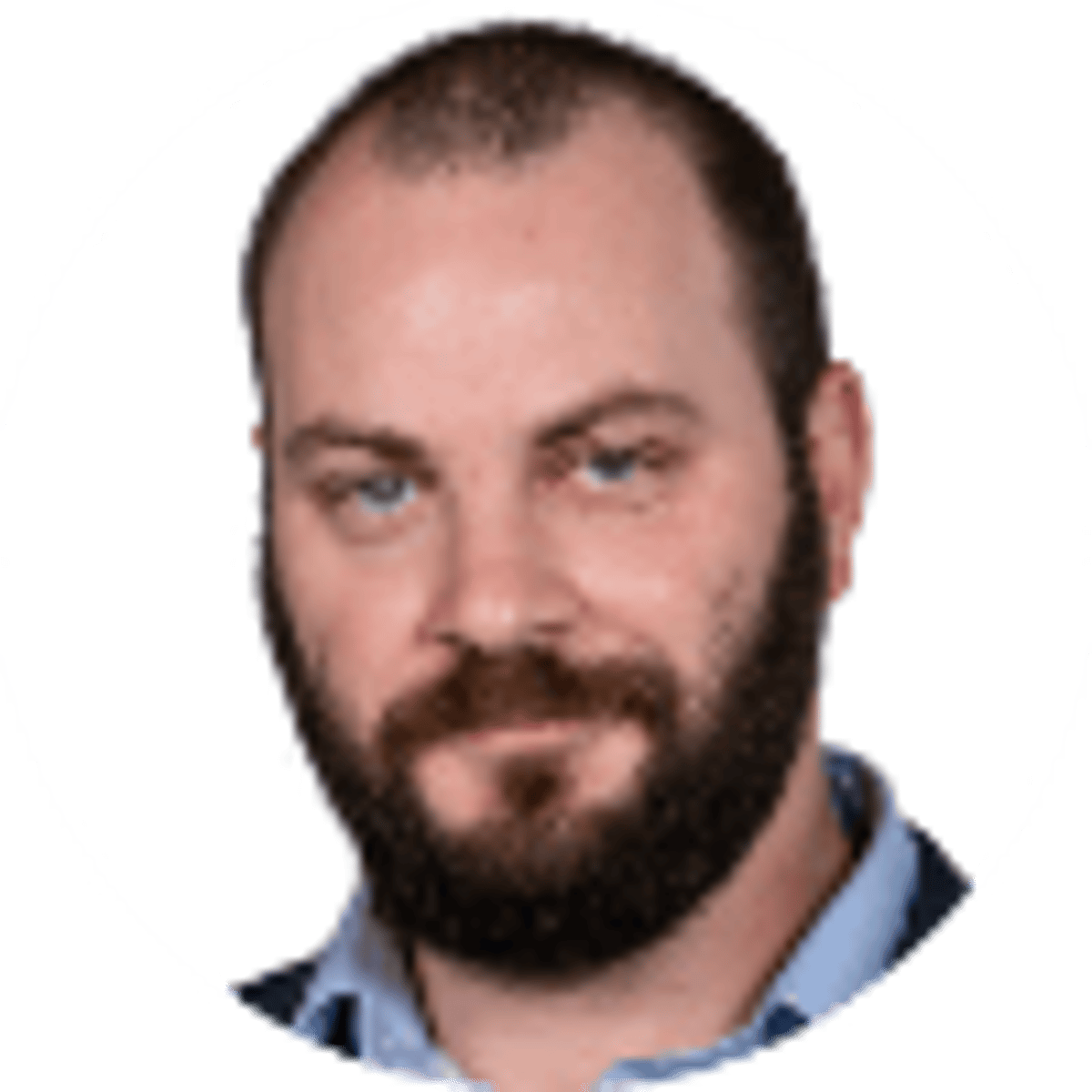 By Dan Kilbridge | | 11 mins
Heisman Watch: Alabama QB Bryce Young Overwhelming Favorite
15
PLAYERS REDEEMED TODAY!
Alabama quarterback Bryce Young has moved in and out of the top spot in the college football betting race for the Heisman Trophy all season, trading favorite status with others such as Ohio State's CJ Stroud and Ole Miss' Matt Corral on a near-weekly basis.
Conference championship week served as a reminder that one game can change everything in college football, including the Heisman Trophy odds. And there's no doubt who's in control of the race after Alabama's 41-24 win over No. 1 Georgia in the SEC title game.
Young soared to -6000 in the latest odds at sportsbooks, up from -220 just one week ago. Michigan defensive end Aidan Hutchinson is suddenly up to second on the board at +1800, while Pittsburgh quarterback Kenny Pickett rounds out the top three at +3000.
The Heisman Trophy will be awarded Dec. 11 in New York. It will likely be a little too soon for New York sports betting fans to make online wagers, but there's always the 2022 Heisman.
Latest Heisman Odds
| Player | Now | Previous | Trend | Up next |
| --- | --- | --- | --- | --- |
| Bryce Young | -6000 | -220 | ↑ | No. 4 Cincinnati (Dec. 31) |
| Aidan Hutchinson | +1800 | +2000 | ↑ | No. 3 Georgia (Dec. 31) |
| Kenny Pickett | +3000 | +2000 | ↓ | No. 10 Michigan State (Dec. 30) |
| CJ Stroud | +4000 | +450 | ↓ | No. 11 Utah (Jan. 1) |
| Matt Corral | +6000 | +2200 | ↓ | No. 7 Baylor (Jan. 1) |
| Will Anderson | +6000 | +5000 | ↓ | No. 4 Cincinnati |
| Kenneth Walker III | +5000 | +10000 | ↓ | No. 12 Pittsburgh (Dec. 30) |
Odds via FanDuel and accurate as of Nov. 29. Check out our FanDuel Sportsbook review and be sure to compare FanDuel vs DraftKings whenever checking odds.
Alabama QB Bryce Young
Current odds: -6000 at FanDuel
Up next: No. 4 Cincinnati
Expected betting impact: Young all but secured the Heisman with a defining individual performance in Alabama's upset win over Georgia that completely flipped the College Football Playoff odds in the process.
Young completed 26 of 44 passes for 421 yards, three touchdowns and no interceptions against the No. 1 defense in the country, as Alabama took control in the second quarter and dominated the rest of the way. With Young already the favorite entering the game, and the added value of playing for the now top-ranked title contender entering the CFP, we aren't expecting any surprises in New York City.
Young has steadily improved throughout his sophomore season and finished with outstanding numbers – 4,322 passing yards, 43 touchdown passes and just four interceptions. He's the biggest reason Alabama was able to overcome the loss at Texas A&M and get back to the No. 1 spot, and he's easily been the most impressive player this season from start to finish. That epic performance against the Bulldogs leaves little doubt about that, hence the prohibitive odds on betting apps.
---
Michigan DE Aidan Hutchinson
Current odds: +1800 at FanDuel
Up next: No. 3 Georgia
There's been a strong push for Hutchinson from many media personalities recently, as there always is this time of year whenever an elite defensive player has been largely ignored in the Heisman talk all season. Hutchinson finally got his name in the conversation with seven tackles and three sacks in the Wolverines' upset win over Ohio State last month, and now he is second on the board at betting sites.
It's been nearly 25 years since we've seen a defensive player win the Heisman, with recent close calls including Notre Dame linebacker Manti T'eo (2nd, 2012) and Ohio State defensive end Chase Young (4th, 2019).
Hutchinson is a terrific player who tallied 14 sacks and two forced fumbles. He was the biggest difference-maker in what was Michigan's biggest win over the last decade against the Buckeyes, and he helped lead the Wolverines to the CFP for the first time.
However, the numbers just aren't impressive enough to overshadow Young's accomplishments. Especially not from a defensive player. Perhaps that wouldn't be the case if defensive players were more heavily-considered early in the season, while national narratives are still forming, but that's the reality for now. New bettors can use the Caesars Sportsbook promo code for a first-bet match up to $1,001, but this might not be the spot to take that bet.
---
Pittsburgh QB Kenny Pickett
Current odds: +3000 at FanDuel
Up next: No. 10 Michigan State
Pickett is back in the No. 3 spot in the latest college football odds and all but assured to get an invite to the ceremony in New York City. The senior quarterback just helped lead Pitt to its first ACC Championship in school history with a 45-21 win over Wake Forest, ending Clemson's streak of six consecutive conference titles in unceremonious fashion.
Pickett completed 20 of 33 passes for 253 yards and had three total touchdowns, including one on the ground. He's been one of the most exciting players to watch all season and would have gained more attention had the Panthers not dropped an early game against Western Michigan to fall out of the national spotlight.
This would be a crazy-tight race with Young out of the equation, with Pickett, Hutchinson, Matt Corral and others all bunched up in the second tier. But when arguably the best player in the country plays for the clear-cut No. 1 team in the country entering the CFP, it makes the voters' jobs a lot easier. There's just no value on any other candidate right now as Heisman ballots start to trickle in this week with Young's dominant effort against the Bulldogs fresh in everyone's minds.
About the Author

Handicapper Dan Kilbridge writes about college football, MLB and other sports for Bookies.com after spending three years covering Tiger Woods' comeback and the PGA for Golfweek.