Indiana Betting Bounty Awaits Big Ten Championship Game Fans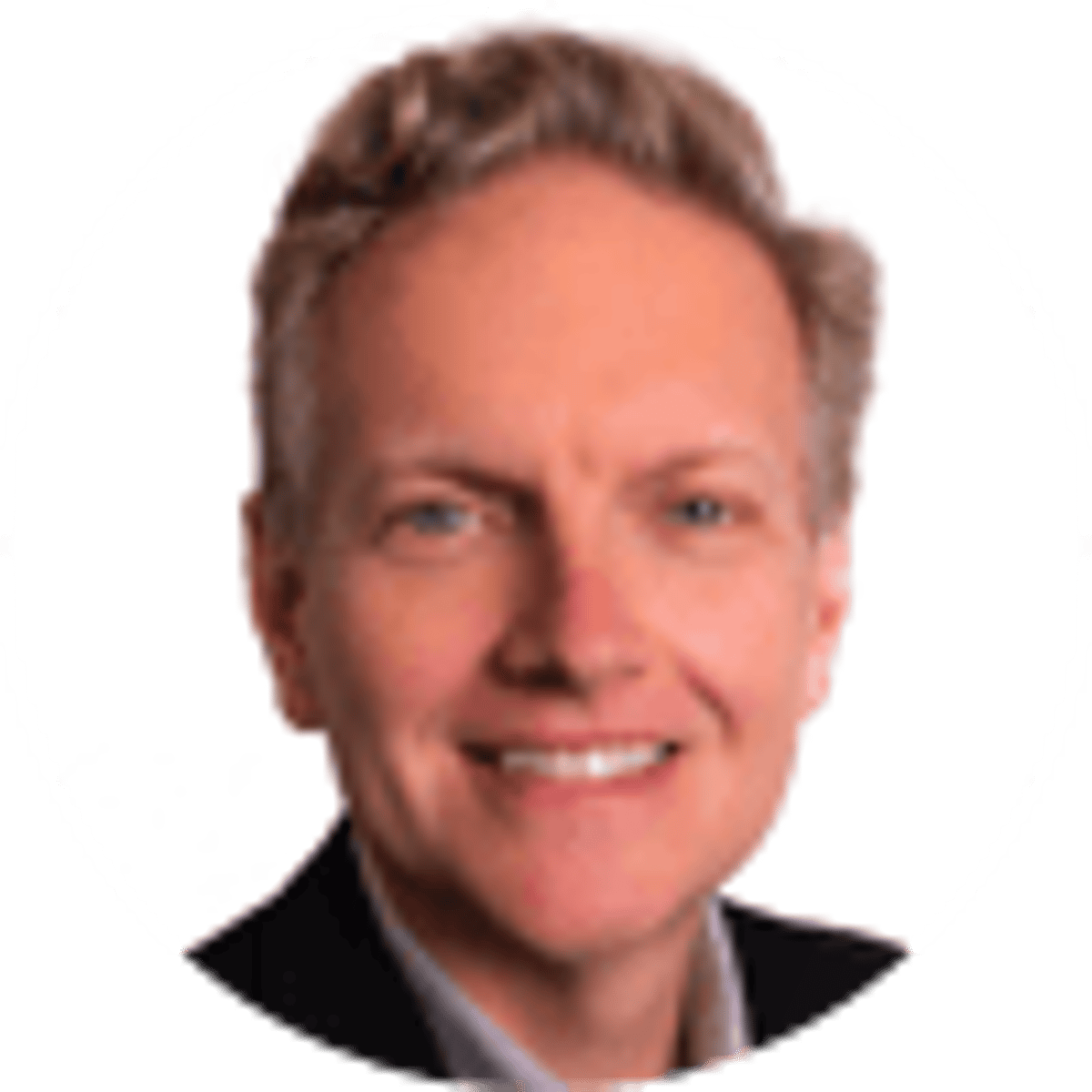 By Brant James | 7 mins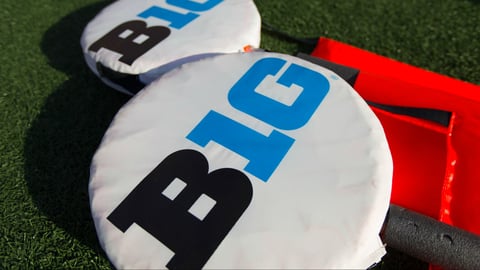 Chamber of Commerce directors and politicians in the cadre of states that hoard college and professional championship games should bookmark the Indiana Gaming Commission revenue page.
That's you, Arizona, California, Florida, Georgia, Louisiana and Texas.
Besides being able to exploit their weather or demographics or pristine show palaces to attract a generous of amount of Super Bowls, College Football Playoff games and other high-profile bowls, these states share another trait: No legal sports betting. Not even close.
That made Saturday's Big Ten Football Championship Game at Lucas Oil Stadium in Indianapolis important beyond whether No. 1 Ohio State can hold off No. 8 Wisconsin.
The game, which underpins what locals describe as the rowdiest weekend of the year in the city's downtown, represented the highest-profile championship held in a state with legal sports betting – most important, via online and mobile – since the repeal of the Professional and Amateur Sports Protection Act in 2018.
It could therefore validate sports betting tourism as an economic engine that could make a Sugar Bowl or Super Bowl a more lucrative prospect for the host state.
"I think that's going to happen," DraftKings head of sportsbook Johnny Avello told Bookies.com. "It's nice to go watch a game and have a little something on it. It gives you a little more rooting interest - not that these fans needed any more - but it's awesome to have a little wager on the side on these games, also. And I think a lot of the fans in that stadium are going to partake in that, what we've made available in Indiana."
Early returns were good by Saturday night around game time.
In Indiana at @FanDuel, Ohio State v Wisconsin Bet Count 262% more than Clemson v Virgina. Handle in OSU / Wisconsin also 446% more than Virgina / Clemson.https://t.co/Fhp2ZemNXz

— brant james (@brantjames) December 8, 2019
Buckeyes Attract Traveling Fans, Bettors
Ohio State fans will pour into Indiana from the east, with the school's allotment of game tickets consumed by Wednesday. Wisconsin fans will flow southward.
The motoring factions of these fan bases will pass scores of Indiana casinos heading toward the center of the state.
FanDuel head college football trader Stephen Macken said as of Thursday afternoon that betting on the championship game was at 20% of projections for the state.
"It's the first one in terms of a high-quantity college game in Indianapolis," Macken said in a conference call. Most people who are traveling to Indiana for the weekend haven't arrived yet, he said referring to the anticipated influx of fans for the title game.
When they arrive, unlike their counterparts at the upcoming CFP semifinals in Glendale, Ariz., and Atlanta and the final in New Orleans, these giddy fans will be able to underscore their fandom with a legal bet.
And it will be a relatively simple prospect in Indiana, given that app download, registration and deposit is available online there for the three current mobile providers: BetRivers, DraftKings and FanDuel.
"When you come into the state, it's just easy to download our app and it's easy to fund it and you're off and running," Avello said. "It's the reason why it's been so popular and that's why it's going to be popular."
For the third time in six years, @BadgerFootball and @OhioStateFB will meet in Indianapolis to decide the Big Ten title. See how the teams made their way to the 2019 #B1GFCG. pic.twitter.com/G7LZolcGDN

— Big Ten Football (@B1Gfootball) December 5, 2019
---
Signing Up For an Online Indiana Sportsbook
A few pointers to those visiting Big Ten title game fans who are looking to get in on the action.
Go to our Indiana home page, where you will see reviews and bonus offers for top Indiana online sportsbooks. Click on the one you like to get sent to the sportsbook. You will need to register for a betting site. Be prepared to provide personal information, including a government ID and the last four digits of your Social Security number.
After registering, make sure to collect your welcome bonus.
Funding your account can be tricky for some, so be forewarned and avoid the frustration many first-time bettors feel. Even though many sportsbooks say they accept Visa and Mastercard to fund your account, your bank may deny the transaction. It's not the sportsbook's fault; your bank has not caught up with changing gambling laws and is incorrectly flagging it. But there are better, faster, less frustrating ways that you might not be familiar with to quickly add funds to bet on the Buckeyes or Badgers. Among the fastest:
Play+ | This virtual prepaid was created just for this purpose. After registering with the sportsbook, click on Play+ and register for the card. You can then fund it with a credit card or bank account and use Play+ to add money into your online sportsbook account.
PayNearMe | Simply stop at a participating 7-Eleven, CVS or Family Dollar and make an in-person payment (in cash) to get a voucher to use to fund your account.
PayPal | If you have an account, you know how it works. If you don't, it takes minutes to sign up for one and connect a bank account or credit card to it. Once you have that, funding your sportsbook account is a breeze.
---
It's @bigten weekend in the Circle City - and we've given you the inside scoop on everything you need to know
??
Before the @BadgerFootball v @OhioStateFB show down, head to a free @falloutboy concert, celebrate at the Fan Fest, and party on #GeorgiaStreet in #DowntownIndy.

— Visit Indy (@VisitIndy) December 4, 2019
Indianapolis' Lone Retail Sportsbook Could be Busy
The weekend figures to also be a bustling one for the only retail sportsbook in Indianapolis, Winner's Circle Pub Brewpub OTB, nestled a few blocks from the city's iconic photogenic Soldiers and Sailor Monument. It's sort of on the route to the football stadium if the Slippery Noodle is on the itinerary.
The Harrah's property was the fifth-most profitable Indiana retail outlet in October, generating $3.3 of the state's $92 million handle.
Macken said that Ohio State and LSU together comprise 45% of the college handle at FanDuel, with the Buckeyes gaining backers throughout the season.
Huge States Squander Betting Tourism
The next five Super Bowls will held in Florida (Miami Gardens in 2020 and Tampa in 2021), Los Angeles (2022), Glendale (2023) and New Orleans (2024). Every CFP semifinal and final through the 2025-26 season with an announced site will be shared by Arizona, California, Florida, Georgia, Louisiana and Texas. The exception: Indianapolis hosts the title game in 2022.
The Final Four, which culminates the largest betting market of the season, will be held in Atlanta in 2020.
The Big Ten title game is slated to remain in Indianapolis through 2021. The Pac-12 football championship will move to Las Vegas for the 2020 and 2021 seasons, where the conference has held its men's basketball tournament since 2013.
About the Author
Brant James has written for SI.com, ESPN.com, USA TODAY and the Tampa Bay Times, among other publications.
Our trusted sports betting partners bring you safe and fun playing experiences