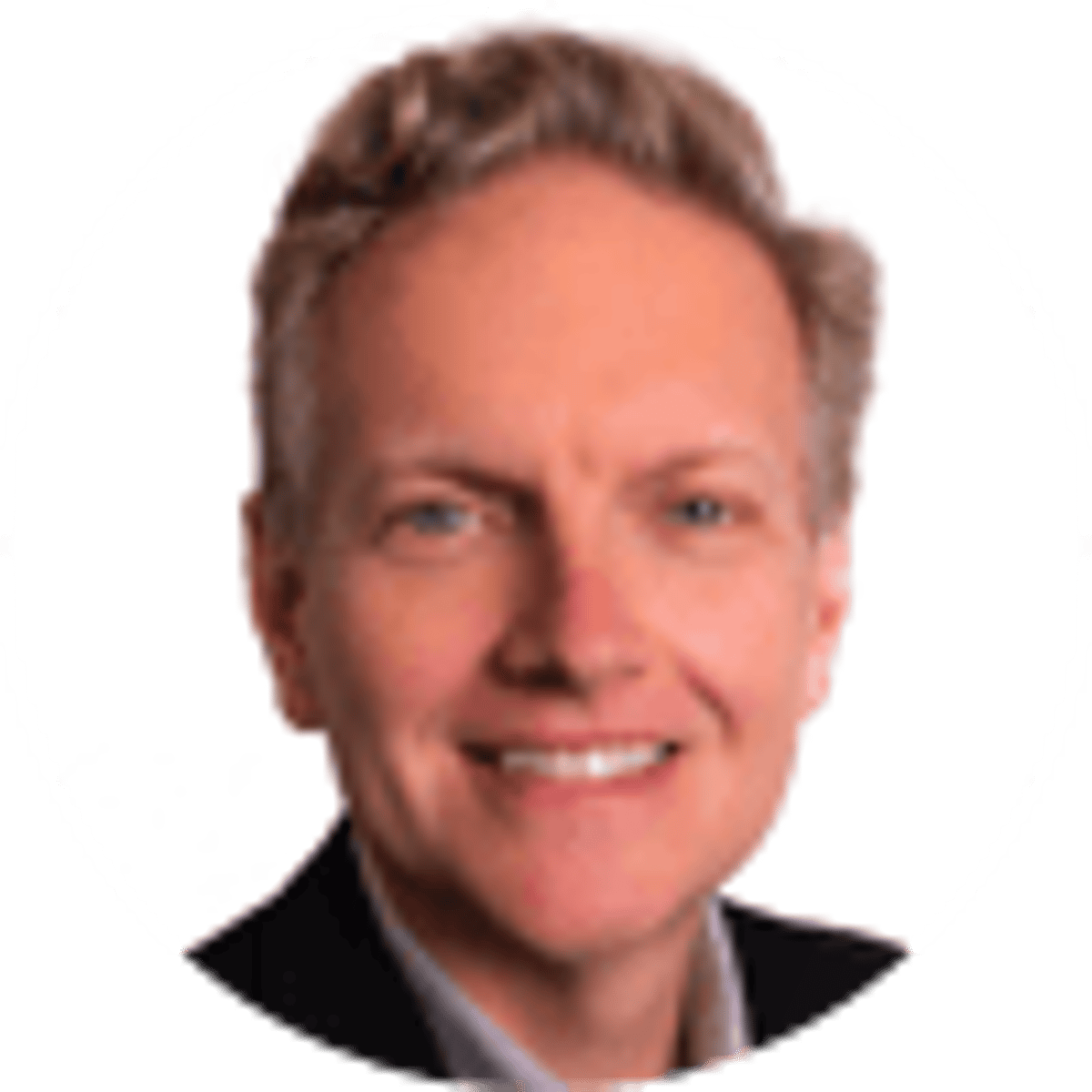 By Brant James | | 11 mins
Florida Could Rival Nevada for Bettors But Hurdles Persist
40
PLAYERS REDEEMED TODAY!
LAS VEGAS – From the view southward down Paradise Road, an unending procession of jet liners slowly descended over the Hard Rock and vanished behind the jumble of hotels and casinos glinting in the late afternoon glare.
Clustered behind them, T-Mobile Arena began to absorb its customary contingent of newly minted Golden Knights zealots and tourists curious for the spectacle. Medieval Times, plus Vegas glitz, on ice. And good hockey.
In a city built on a foundation of poker chips, in an arena built with backing from a gaming corporation and plastered with sports betting signage proclaiming its affiliation with a sportsbook, fans cheered, bet from their mobile phones too, if they cared for it. Some liked the light show better. For the out-of-towners, it wasn't a bad fallback with The Beatles LOVE tickets gone.
Next season, the Raiders will move into a domed stadium about a mile away, augmenting Las Vegas' profile further as a sports betting tourism destination.
---
RELATED: Can NFL Thank Legal Sports Betting for 2019 Rating Rise?
---
With legal sports betting underway in 13 states and six more jurisdictions more having passed legislation, this new type of market figures to become an ever-prominent economic driver in states that regularly host high-profile sports events. And another reason for proponents to support legalization in their state.
A winning bet could become the new accessory to sunburn, hangover and championship T-shirt for the sports tourist.
Fans can bet on a beloved team anywhere, considering the illegal market. Fans betting on it legally, in person, as part of a broader fan experience could be a fruitful revenue stream for states. And more lucrative than a foam finger for the fan.
Thing is, none of those most likely beneficiaries, specifically regarding football, have enacted laws to permit legal sports betting.
California? No.
Arizona? No.
Louisiana? No.
Texas? No.
Georgia? No.
Florida? No.
The men's #Pac12Hoops tournament is in through 2022 at T-Mobile Arena! https://t.co/QyNUeXfecW

— T-Mobile Arena (@TMobileArena) October 8, 2019
The Pac-12 Conference will hold both its men's and women's basketball tournaments in Las Vegas, is set to play its football championship games at under-construction Allegiant Stadium in 2020 and 2021 even though it has no member institutions in the state. The NFL is virtually certain to host a Super Bowl there in the future. MLB clubs including the A's and Diamondbacks having been mentioned as possibly bound for Las Vegas.
Nevada remains primed to reap the spoils of a sports betting revolution movement that has boosted business instead of chiseling into its monopoly.
Meanwhile, Florida can't reach low-hanging fruit.
Florida Sports Pedigree Powerful
Two thousand, five hundred and eighty-eight miles east of the sleek sportsbook inside the Hard Rock in Las Vegas, the football stadium bearing the same company's moniker awaits its own big games on Don Shula Drive in Miami Gardens. There have already been plenty.
Retrofitted with a partial roof in its latest nip and tuck, the 32-year-old building has hosted five Super Bowls, two World Series, four BCS National Championship games and a Wrestlemania.
The College Football Playoff National Championship arrives for the first time in 2021. Super Bowl LIV will be staged there on Feb. 2.
---
RELATED: How Many More Legal NFL Bettors in 2019? A Lot, Survey Says
---
If the scores of studies that have sought to trace the symbiotic relationship between sports viewership and sports wagering are to be believed, scores of those fans who will pour into South Florida to implore their teams to victory in these games will wish to back their faith with a wager.
The same could be said for those heading to two-time Super Bowl venue Raymond James Stadium in Tampa, where another arrives in 2021. Amalie Arena will house the opening round of the NCAA Men's Basketball Tournament next spring.
But the illegal offshore market will be their only recourse, again. This will be especially confusing for those staring up at Hard Rock Stadium signage in Miami Gardens. Maybe they'd placed bets in the hospitality giant's Vegas sportsbook. Or in Atlantic City. Or Sioux City, Iowa. Or through their mobile apps in Nevada and New Jersey.
Unless they are avid bettors, they might incorrectly assume that the repeal of the Professional and Amateur Sports Protection Act in 2018 legalized sports betting nationally.
But it's not legal in Florida. Not in a state arguably situated best to capitalize on the opportunity.
Several Factors Prime for Florida
Two numbers are key in the Florida equation, said Daniel Wallach, a Florida-based attorney and gaming-industry expert: 22 million and 126.1 million.
"Florida brings two characteristics to bear that many of those other states lack," Wallach told Bookies.com.
"Not only is it the third-most populous state, but it attracts millions of people who visit Florida annually. So, it combines a top-three population center and number one or number two state for tourism in the United States. Those two factors make Florida a powerhouse, a potential powerhouse for sports betting."
David Rebuck, director of the New Jersey Division of Gaming Enforcement, told Bookies.com that Pennsylvania – the fifth most populous state and largest with legal (and crucially statewide mobile) sports betting underway – could supplant New Jersey and Nevada as the top market by handle in the United States.
Brandishing eight teams in the top four pro leagues and rabidly supported college programs, Florida possesses the traits on blast that Rebuck said would elevate Pennsylvania.
But it's Florida. So, it's layered.
Florida Between Hard Rock and a Hard Place
Hard Rock International is owned by the Seminole Tribe of Florida, which according to previous statements by Seminole Gaming CEO Jim Allen, believes it owns an exclusive right to offer sports betting in the state, if ever legalized. Even so, the Seminoles co-funded with Walt Disney Corp. a massive public relations campaign last year – for their own divergent and cunning reasons – to successfully promote the passage of Amendment 3, which made the expansion of gaming in the state exponentially more difficult.
A spokesman told Bookies.com that "The Seminole Tribe doesn't comment on the subject of sports betting in Florida." But the machinations of both the state and Tribe suggest that each – despite reports that there could be movement in the next legislative session beginning Jan. 14 – have moved on from the subject for now, possibly pushing the prospect of legal sports betting in Florida into California-like implausibility.
This was starkly illustrated when the Tribe withheld a $350 million revenue-sharing payment last year in protest for the state not enforcing its semi-monopoly on "banked" card games. The state, which has not cracked down on parimutuels offering these amusements, wrote the revenue-sharing payments out of its current budget.
A myriad of needful stakeholders remain in play, including those parimutuel operators, as horse racing wobbles and Florida's greyhound racing industry is being phased out of existence by another amendment passed last year. And then there is in-state and potential out-of-state casino competition for Seminole Gaming. There's also the matter of whether sports betting counts as Class III gaming in Florida and whether a bill could make it past the generally gambling-averse Florida legislature.
But broaching the subject of sports betting would almost certainly require the re-opening of the "compact" that serves as a contract between the state and Seminoles. Each side would have to make concessions and negotiations between each, according to tribal law experts.
Wallach has opined vociferously his belief that the components of a resolution are present. The first would have required a compact amendment, he said, that would have allowed a commercial operator statewide to offer sports betting with the Seminole Tribe being "cut in as a partner."
"I think that sort of possibility is on hold for now. I think we're really waiting for either the convening of a special session, which looks unlikely, and it's really next year, the next legislative session that I think will be the key. In my view, the compact is not an impediment to legislative authorization of sports betting, nor is Amendment 3."
Though much negotiation would be required, he said, the state's desire to assist the flagging parimutuel industry could spur action by the end of the 2020 session. Wallach believes legislators came "very close to a passable bill" in 2019.
"The legislature can take this issue up and I believe there is significant legal support for the Florida legislature approving sports betting and surviving any kind of challenge from the proponents of Amendment 3," he said. "It ultimately comes down to negotiating with the Seminole Tribe."
Is Sports Betting In Florida A Priority?
But the Seminoles might not need sports betting in Florida. Or at least not as much as some other stakeholders.
As the tenants of Hard Rock Stadium, the NFL's Dolphins, slogged through October winless, the company with naming rights to the venue kept winning. Hard Rock debuted a $700 million expansion and refurbishment to its Tampa hotel and casino property on Oct. 3, replete with gold-plated Elvis Presley-used piano and an opening ceremony featuring a high-wire walk by Nik Wallenda. On Thursday, a $1.5 billion "Guitar Hotel" property will open in Hollywood, Florida.
Fallin' for deals like these Book your stay at #TheNewHardRock and take advantage of our special Fall package! Reserve your stay through November 7 and enjoy up to 20% off plus a $30 food & beverage credit

Book Now: https://t.co/zQQ4uoDI9f#GuitarHotel pic.twitter.com/LXJSx0Okz9

— Seminole Hard Rock (@HardRockHolly) October 7, 2019
The Seminole Tribe nets more than $2 billion annually from six Florida casinos and hotel properties. With casino gambling legalized in Japan in 2018 and licenses for three "integrated resorts" set to open what is estimated as an $18 billion market, Hard Rock is among several American companies angling for a share. The company, which owns 12 hotel casinos globally, has a plan for a property near Sapporo.
So though sports betting is seen as profit generator by sports leagues and television networks hoping to attract or maintain fan bases, it's a low-margin enterprise for operators often referred to as an "amenity" by casino operators. It's certainly not as lucrative as the slot machines or card tables that fill casino floors.
"They are not making much at all in New Jersey on sports betting," industry insider Alan Woinski told Bookies.com.
"The Seminoles know how to make money. And sports betting is not a money-maker. Obviously, if they had the monopoly in Florida it would be, but there's so many other issues with them in Florida.
"There's no rush for the Seminoles to do something. I think if they finally got everything straightened out with the Seminoles in terms of the compact and everything else, I'm almost certain that sports betting will be included, probably even online gambling. And don't be surprised if the Seminoles want some key concession and in return they'll give it to the casinos in South Florida, allow them to have sports betting also in return for that concession."
Bob Jarvis, a professor at Nova Southeastern University in Fort Lauderdale, told The Guardian that these negotiations aren't always about money.
"(The Seminoles) always refer to themselves as the unconquered tribe. They take that very, very seriously and there is this feeling that what we do on our land is not the government's concern," he said. "There's certainly a lot of very ugly history between the state of Florida and these Indian tribes. While that is true in every state, it's more so when you throw this much money into the mix."
Grapefruit Leak or Sunshine Stakes?
Nineteen days after the Florida legislature convenes, the AFC and NFC champions will convene at Hard Rock Stadium for Super Bowl LIV. That the state could miss consecutive years of potential Super Bowl sports betting impact unless there is negotiation or concession or passage of a new gaming bill figures to be a point of debate. The session will end six days before first-round NCAA Tournament games tip in Tampa.
"This should have been done so long ago. The lawmakers just have no clue," Woinski said. "The Seminoles have been the only ones making money on gambling in Florida since (former governor) Jeb Bush was there. And it's so simple yet they make it so difficult.
"I mean, why not take hundreds of millions of dollars a year from the Seminoles? They're the only ones making money right now anyway. … There is absolutely no way they're going to get around the Seminole monopoly. So why not? Why not just give it to them?"
Tourists and sports fans will continue their pilgrimage to Florida, bringing dollars and mobile phones suitable for betting. Maybe in a football stadium branded by a hotel casino chain. Or in a spring training ballpark. Maybe on a beach.
Again, Wallach said, advantage, Florida.
"Add the weather. Where would you rather go on a junket to the Super Bowl or the NCAA Men's basketball tournament? In Las Vegas in the winter or Miami during prime season, 80-degree, 90-degree weather?" he pondered. "You could create a significant sports wagering marketplace given all those attributes of the Sunshine State.
"Easily, a top-3 market and could rival Nevada for market dominance during the NCAA Final Four and the Super Bowl."
There, too, planes will keep landing, full of fans and dollars. And then they fly back home.
About the Author
Brant James has written for SI.com, ESPN.com, USA TODAY and the Tampa Bay Times, among other publications.