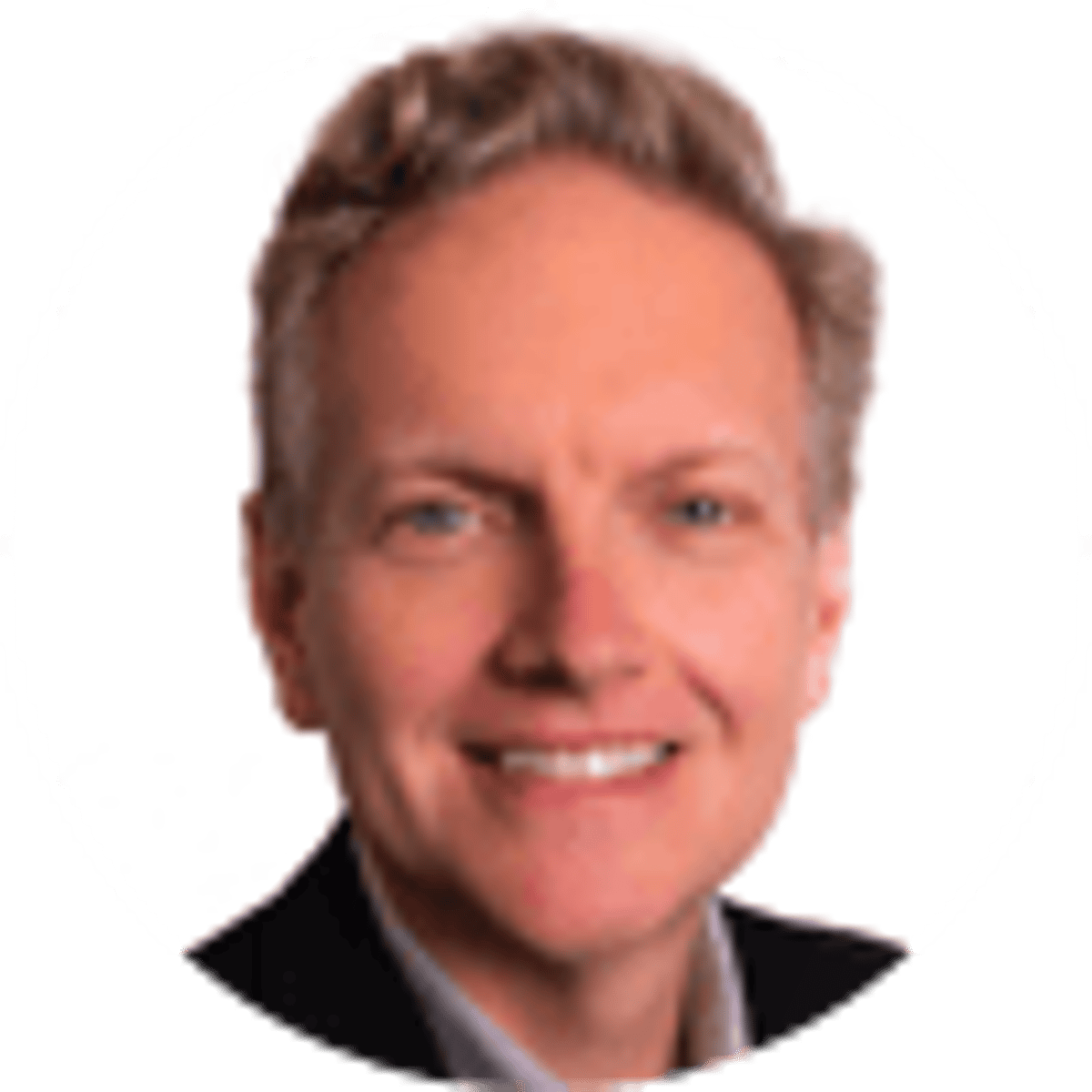 By Brant James | | 8 mins
Betting With Feeling: More Bettors Leading To Wilder Wagers
50
PLAYERS REDEEMED TODAY!
Jimmy Vaccaro has seen a lot in four decades as an oddsmaker, but he'd never assume he had seen it all. Vegas and bettors and the lure of converting a hunch or smarts to cash always assured there would be a new story walking into the sportsbook where he holds sway at the South Point Casino.
But what sports betting is experiencing now is much more than a guy with a gut feeling and a lot of cash to wager. It is a movement, if not a revolution. And Vaccaro has never seen anything like it.
Vaccaro frequently lays out the evidence in his Twitter feed.
"I'll give you one," Vaccaro said on a phone conversation with Bookies.com earlier this season. "I'm holding in my hand a duplicate of a parlay we took yesterday, a four-team parlay. Our guy bet $10,000 and he wins $110,000. Here's who he bet: Okay, Alabama minus 38.5, ... Georgia minus 14 ….."
Vaccaro chuckles, then continues …
"Patriots minus 23, Cowboys minus 21.5. … He laid a total of 97 points on a four-team parlay. We're seeing more and more and more of these, what you would call the recreational guys with a lot of money, betting these type of bets."
The then-second-ranked Crimson Tide clobbered Southern Miss, 49-7. So far, so good. …
Until then-No. 6 Georgia beat then-No. 15 Notre Dame, 23-17. No cover. It was over.
The Patriots won, 30-14, against the Jets. As if it mattered anymore … but another one wrong.
The Cowboys covered in a 31-6 romp of the Dolphins.
"I go back a long time. I might see one of these type of bets maybe one a year," Vaccaro said, amazed. "The things are, like, commonplace anymore. It's a different time. It's a different place at a different type of player.
"The recreational players flood the market when they come to the favorites. The wiseguys can't overcome it. Nobody can. So, I don't know. Here's a guy laying 97 points on a four-team parlay. What can I tell you, kids?"
---
Find the Best NY Betting Apps to bet on all your favorite sports and events from New York
---
Pix-burg... what would yinz think? ? pic.twitter.com/KDkKwc4Z2L

— Jimmy Vaccaro (@JimmyVaccaro) October 28, 2019
Sportsbook Thrill Part of the Vegas Tourist Allure
The same basic motivation that prompts a bettor to lay 97 points on a four-team parlay in a sportsbook in Las Vegas is increasingly at play nationally, with sports betting legal and underway in 13 states, including in or near populous ones like New York, Illinois and Pennsylvania.
In Las Vegas, it's the thrill of the kill, a tourist ritual. But also an extension of fandom.
"This guy comes to town and he wants to make a big bet and the numbers don't mean anything to them," Vaccaro said. "It's just the teams. They want a bet on their teams and naturally, you can see lately that Alabama, the Cowboys and the Patriots are just their favorite teams."
But bettors are also increasingly viewing sports betting as a commodities market. Huge investments beyond the reach of most bettors do not make the wealthy and the bold queasy. There is also no broker to get in the way. Maybe the ticket writer. Maybe a phone.
-Trubisky for MVP: Trick
-PointsBet Refunding Trubisky MVP Bettors: Treat@erinkatedolan speaks with @VSiNLive Host @mlombardiNFL about the Bears QB ghosting MVP bettors (our highest liability)! Thankfully, the Karma Kommittee stepped in on Halloween!? pic.twitter.com/SafEdHa8JZ

— PointsBet Sportsbook (@PointsBetUSA) October 31, 2019
"I tell a story," Vaccaro begins, telling that very story. "We had a guy who would come once a week and bet these huge moneylines. I think Denver was a 17-point favorite (against Kansas City in 2012). So the money line on the game was (-7000) if you wanted the bet on Denver, on the moneyline. So the guy bet $210,000 to win $3,000 on the moneyline, on Denver laying 70-1. So, I knew the guy pretty good. So, jokingly I went to him, I said, 'Do you need the $3,000 that bad?'
"He laughed at me and he said, 'No, it's the idea. I just want to win.' I said, 'You think maybe it's a little bit too hard to only win $3,000?' He said, 'Jimmy, the way I look at, I'm going to have three more thousand dollars than I started with in about three hours.' Well he did. They won the game easy. You're getting those type of players.
"When I was a kid or first come to town, you would never ever see a so-called, guy who understood the racket or understood the numbers, laying a bet like that. Now these things are commonplace. What can I tell you?"
Though the NFL is the most lucrative betting market of the year, it is not the sole backdrop for these type of gluttonous bets, as recently illustrated by the sojourn of celebrated unsuccessful bettor Jim "Mattress Mack" McIngvale in the national spotlight.
Action never stops!, pic.twitter.com/Ma2wtgRImN

— Jimmy Vaccaro (@JimmyVaccaro) November 4, 2019
Fanning the Flames of Big Bet Bonfire
A different but equally impactful movement explains why the Cleveland Browns were at one point the most heavily bet-upon Super Bowl favorite before the season. "Tourist bets," as DraftKings sportsbook director Johnny Avello called them. Those bets also helped make Bears quarterback Mitchell Trubisky and Eagles' counterpart Carson Wentz early MVP candidates. Fans are entering the legal sports betting market. And the market has yet to find equilibrium.
"I've been telling people for a long time now, when this does happen and it finally did, it opens up a whole new bag of tricks for everybody because now you're going to have people who weren't customers for any state or any place you would ever go," Vaccaro said of the advent of more legal sports betting options. "Now you can do it.
"Now, to make a bet on a game, it'll almost be like a stock market type of thing.
"If they make a play on the stock market at 8 in the morning and at 12:30 they're going to earn something, well, naturally they turn it in, they bet it back, and they'd pick up something. This is the same basic principle. The guy put up $70,000 and his return is going to be going to be $3,000. That how he figures it. If he just figures, 'This is going to win,' it's a short-term investment. That's why he's going to bet the 70-1 and he won $3,000."
Nice halftime bet pic.twitter.com/L1uPSbIgnH

— Jimmy Vaccaro (@JimmyVaccaro) November 3, 2019
The trend is not confined to tourists popping into Las Vegas sportsbooks. But the East Coast has a different vibe. While there are massive bets made on both coasts, Las Vegas, without a hometown NFL team until the Raiders arrive next year and with a reputation as a play place, is the focus of splashy wagers on a myriad of teams.
Meanwhile, the East Coast – with betting now legal and available in Delaware, New Jersey, New York, Pennsylvania, Rhode Island and West Virginia – has become an arena of devotion backed by cash.
DraftKings head of sportsbook digital Jamie Shea has seen evidence of East Coast Metroplex fan/bettor fervor in data and at the supermarket.
"We're seeing a ton of money come in on the Giants, a ton of money come in on the Jets, a ton of money coming on the Eagles. These are the hometown teams and people want to have access to bet on them," she told Bookies.com. "It's funny, I was in a grocery store and started talking to a guy about a Giants game and started talking about the spread.
"I happen to have a logo shirt on and he's like, 'Oh, I bet with DraftKings.' And I was talking about what I do and everything. And he's like 'I'm betting the Giants on Sunday no matter what.' Right or wrong, you're going to go with your hometown team because you want to root for them. You don't want to be rooting against them."
At the midway point of the NFL season at DraftKings, the Jets (then 1-6, now 1-7) were the sixth-most-bet-upon team by handle and ninth by bets to win the Super Bowl. The Giants (then 2-6, now 2-7) were the seventh-most bet team. The Eagles, slightly more realistic at 4-4 then and 5-4 now, were second in both categories.
The developing and mobile-centric Eastern market – 84% of handle in New Jersey and 83% in Pennsylvania came online in September – might be primed for converting fans into bettors.
"It's just instant gratification. You go in there and play by play, you're betting and it just makes it so exciting," Shea said. "I was talking to somebody about a spread (on) whether the game was going to go under 62½. It was halfway through the second quarter and the guy's sitting there betting that and so it just makes it, as the game's going, you're not stuck with just what the game was when it went off, are the Giants going to win? Or are the Colts going to win?
"If you can bet different plays while the game's going on, that to me is extremely exciting."
And something not seen before.
About the Author
Brant James has written for SI.com, ESPN.com, USA TODAY and the Tampa Bay Times, among other publications.