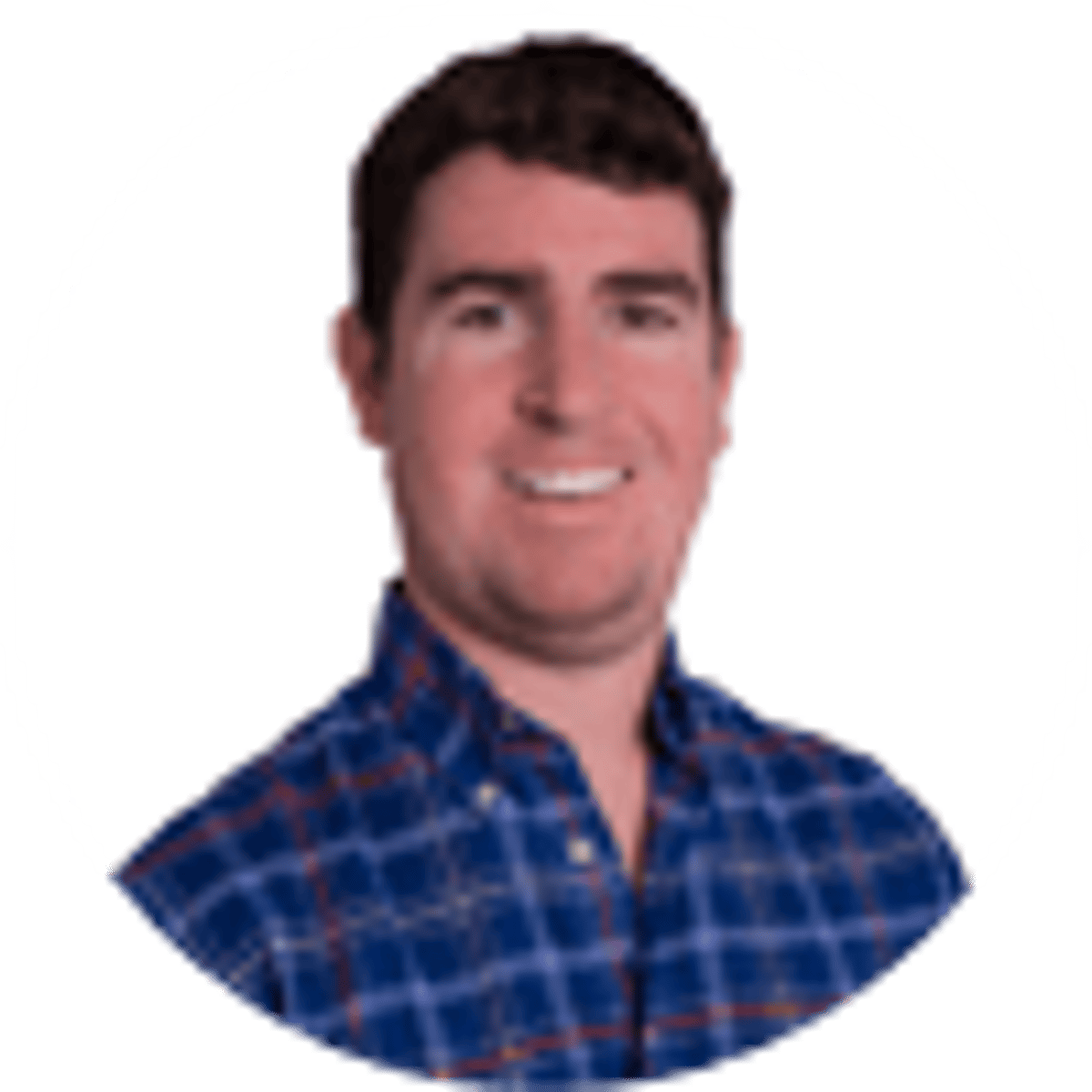 By Ryan Butler | | 6 mins
Iowa Sports Betting in Spotlight Ahead of Cy-Hawk Showdown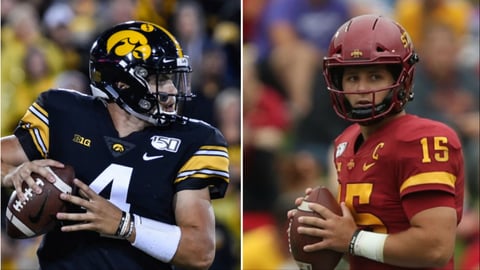 66
PLAYERS REDEEMED TODAY!
The latest showdown between Iowa and Iowa State is arguably the marquee competition in Week 3 of the college football season. Its impact will transcend far beyond the host stadium's walls.
With all respect to the annual Fremont Cannon battle between UNLV and Nevada, this is the single most significant intra-state college football game ever played in a jurisdiction with legal sports betting (yes, even ahead of the Pittsburgh-Penn State game earlier Saturday afternoon).
ESPN's "College Gameday" will broadcast from Ames for the first time ever. The Hawkeyes arrive with a top 25 ranking, while the host Cyclones are on the rise under head coach Matt Campbell. In-state bragging rights are on the line.
---
RELATED: Complete Top-25 Picks Plus 5 Best Bets (including Iowa-Iowa-State)
---
Even more significantly, the collective college football world will see a highly anticipated matchup between two schools that play in a state where fans can place bets on their teams – even from within the host stadium itself.
Come Saturday, spectators in Iowa will be legally wagering ahead of and even during a college football game, and thousands more will be betting the game from the comforts of their couches.
And that's just in Iowa.
Peterson: ESPN College Football GameDay is coming to Ames for Cy-Hawk https://t.co/DuW1X4RFvH via @DMRegister

— Randy Peterson (@RandyPete) September 7, 2019
By kickoff Saturday morning, 13 states will be taking legal bets, and another five (plus Washington D.C.) plan to do so in the coming months. Few will rival the college sports betting smorgasbord descending Saturday on the Hawkeye State.
Several early adaptors (like Delaware and Rhode Island) have no high-profile college football programs. Some (like New Jersey) don't allow bets on in-state teams. Others (like Mississippi) match Iowa for college football pageantry, but only allow wagers from within licensed casinos.
This makes the big-time battle between the Hawkeyes and Cyclones as the most prominent amateur sporting event yet in a state with full mobile sports betting access. By extension, this marks a new high watermark for the nascent American sports betting industry as a whole.
How Did Sports Betting Become Legal in Iowa?
It hard to understate how unlikely Saturday's sports betting opportunities in Iowa (or nearly anywhere in the U.S.) seemed just two years ago.
After decades of staunch federal opposition, the Supreme Court in May 2018 struck down the nationwide sports betting ban following years of legal challenges from New Jersey officials. New Jersey, along with a handful of other states with pre-existing sports betting laws on their books, jumped at the chance to accept legal wagers, and eight states in total took bets before the end of 2018.
A second wave followed in 2019. It wasn't surprising to see Iowa among them.
Iowa was the first Midwestern state with commercial casinos and the first state in the country with legal riverboat casinos in the modern era. State officials furthered the proactive reputation by aggressively pushing – and passing – one of the best sports betting bills in the country.
Lawmakers in Kansas & Missouri continue to debate legal sports betting, while gaming fans can head up the road now to Iowa to place their bets.

See our report at 10 and tell us in the poll below if you want to see sports betting in Kansas & Missouri.

— KCTV5 News (@KCTV5) September 10, 2019
A bipartisan, bicameral group of lawmakers approved sports betting not just at licensed casinos, but also through the internet. Early adapters like New Jersey have seen more than 80 percent of sports betting revenue online, which made lawmakers realize the importance of having mobile options to compete with international offshore sites and local black market bookies.
After the bill passed (by legislative standards) without much contention, regulators moved to install the new sports betting authorization at lightspeed compared to most states. Iowa took about three months from bill passage to first bet – most states have taken between six months a year to do the same. It also clipped Indiana and Illinois, both of which also passed sports betting bills this year, to become the first Midwestern state to take a legal wager.
Iowa sports betting isn't perfect (as you'll see later in this story) but it is still one of the most well-rounded (and best-executed) of any market so far. It's an excellent example to showcase legal college sports betting ahead of a national audience.
Where Can I Bet in Iowa?
There are more than a dozen sportsbooks spread across the state's riverboat and land-based casinos. Most are along the state's borders with Wisconsin and Illinois to its east and Nebraska to its west. The closest physical sportsbook to Jack Trice Stadium on the Iowa State campus is about 45 minutes away at Prairie Meadows in Altoona.
Eligible bettors can place a bet from anywhere within state lines – but they must first register in-person at a brick-and-mortar sportsbook. That (in part) helped explain long lines on the first day of legal sports betting in Iowa.
Overall, the gambling industry fears this could hurt the market's potential. The extra requirement to register physically could deter players from legal online sportsbooks.
The good news is this requirement sunsets in 2021. But in the meantime, there could be more long lines of registrants at state casinos – and especially this Saturday morning at Prairie Meadows.
Bettors should also note they won't be placing any prop bets on individual players in the game. Iowa law specifically bans bets on individual player performances featuring Iowa teams (or their opponents) so don't expect to see any wagers on the number of passing yards from Iowa's Nathan Stanley or receiving yards from Iowa State's Deshaunte Jones.
Who Will Win Saturday?
Nobody (obviously) can answer that – especially not bookmakers.
Bookies see this as one of the most competitive games of the day. Lines opened with the host Cyclones as one-point favorites, but more recent betting has pushed that line all the way to -2 in the Hawkeyes' favor. With a total down from 47 all the way to 43.5, bookies (or at least the betting public) are much more confident in a low-scoring affair.
No matter what happens, the latest edition of the Cy-Hawk Series will be unlike any other. It will feature the first-ever legal sports bets placed within the host stadium of an Iowa-Iowa State game, and will shine another spotlight on the industry as a whole.
---
For all legal gambling options check out : top online sports betting sites
---
About the Author
Ryan Butler has spent more than 10 years covering sports, governments and the intersection between the two.