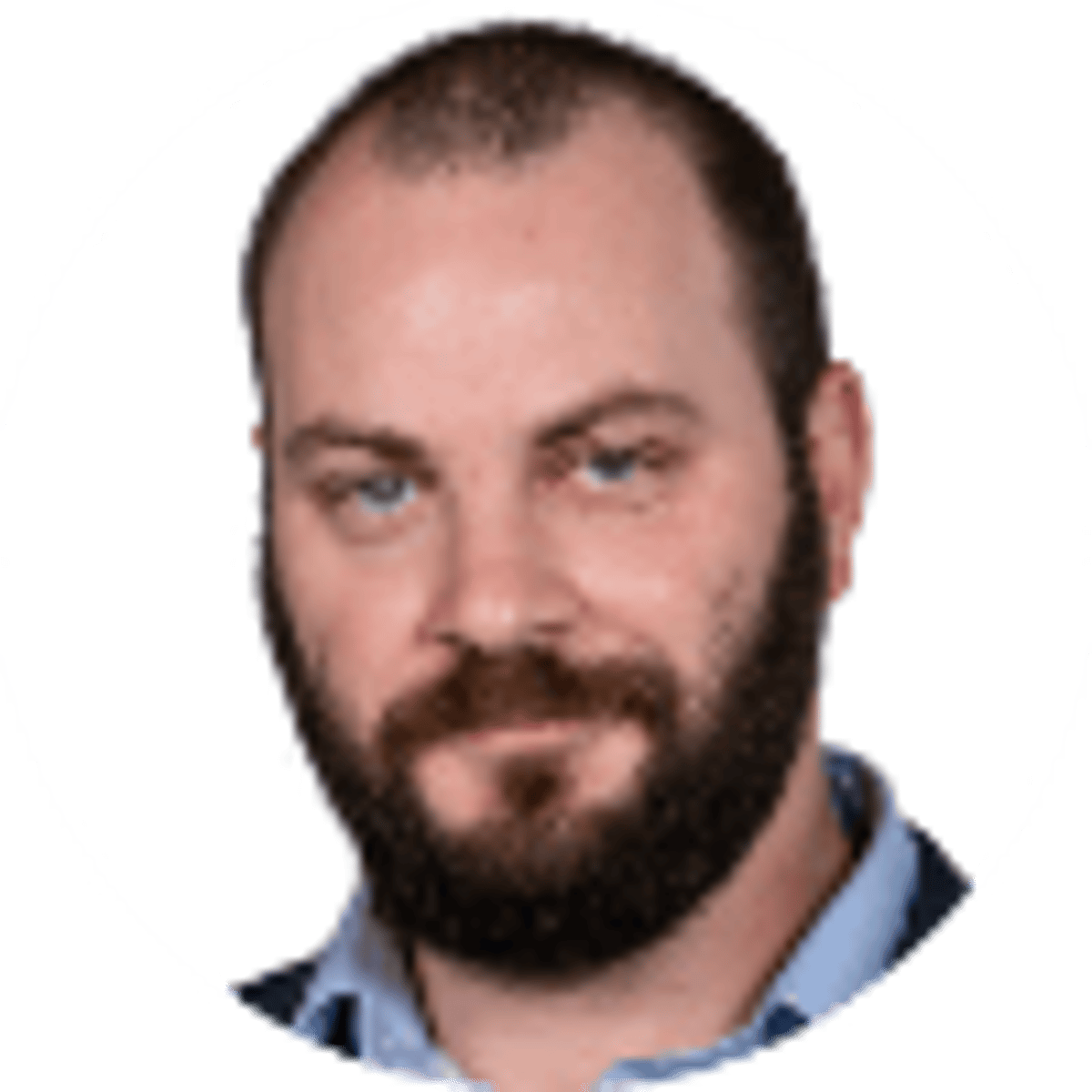 By Dan Kilbridge | | 7 mins
Next College Football Coach Fired Odds: Geoff Collins On Hot Seat
The start of a new college football betting season brings excitement across the board. Bettors are ready for nonstop action, the fans are loading the coolers and prepping for tailgates and players are counting down the seconds until they get to run out of the tunnel.
As for the coaches – it's all relative. Some enter the season with loaded rosters, the heaviest of expectations and no reason to think this isn't their year. Others are facing a different kind of pressure. For coaches on the hot seat, they know time is short and they might not be around in November if things don't get turned around. Scott Frost and Herm Edwards didn't even get to October.
If those coaches already skating on thin ice don't get the most out of their players, things can go south in a hurry, as Nebraska and Arizona State have proven. College football's climate has changed in recent years – while schools were once hesitant to fire coaches mid-season, programs have been far quicker to hit the reset button and make immediate changes.
---
RELATED: Best Weekly College Football Parlay Bets
---
While some hot-seat coaches will inevitably overcome and restore faith in the program, others will be looking for new jobs once bowl season rolls around.
These college football odds are for entertainment purposes only and do not reflect odds that may be on offer on betting apps or betting sites. They have been created by our Bookies.com handicapping team.
Geoff Collins, Georgia Tech +175
We've bumped Collins to the top of the board for several reasons - most notably, prior favorites Scott Frost and Herm Edwards have both been canned. Now Collins could be next in line after a 42-0 home loss to Ole Miss. The Yellow Jackets are 20-point underdogs this week at UCF ahead of another road game at No. 24 Pittsburgh. We don't expect Collins to survive if they lose both in blowout fashion.
Collins was certainly proud of the effort his team showed in a Week 1 loss to Clemson. The Yellow Jackets were massive underdogs and trailed just 17-10 midway through the third quarter. But the way in which Georgia Tech folded down the stretch and ultimately fell in a 41-10 blowout didn't do anything to improve Collins' stock.
Georgia Tech was a proud if inconsistent program under long-time coach Paul Johnson, who retired from coaching after a 7-6 campaign with the Yellow Jackets in 2018. It's been an ugly three seasons since, with Collins winning just three games in each of his first three seasons.
It's an interesting situation – it's definitely possible to win big here, as Johnson showed with a pair of 11-win seasons. But they play in a tougher ACC now and haven't been nationally relevant since 2014. This isn't exactly the most high-pressure job, but expectations are in place and Collins has failed to meet them early in Year 4.
Bryan Harsin, Auburn +350
Things are moving very quickly on the college football coaching carousel. The landscape has changed for good and teams are no longer waiting until late in the season to make personnel adjustments. It's been trending this way for a while and the firing of both Nebraska's Scott Frost and Arizona State's Herm Edwards before Week 4 shows that decorum is out the window and nobody is safe no matter the time of year.
That also creates a domino effect for programs still weighing their options. Auburn is already slightly behind in the search if they want to replace Harsin, which by all accounts could happen soon - especially after an embarrassing blowout home loss to Penn State. Harsin is firmly in the danger zone here with upcoming games against unranked Missouri and LSU, in which a loss could be the last straw. Then it's on to No. 1 Georgia, No. 16 Ole Miss and No. 10 Arkansas in a three-week stretch that could be Harsin's last - assuming he makes it that long.
Karl Dorrell, Colorado +500
We haven't priced Dorrell high on the board this season. The sense of urgency isn't there at Colorado like it was at Nebraska, and we figured he'd have more wiggle room than other prominent coaches on the board. But things are getting ugly in Boulder.
The Buffaloes are 0-3 and haven't been competitive in blowout losses to TCU, Air Force and Minnesota, losing by a combined score of 122-30. Colorado isn't a cutthroat, win-at-all-costs program, but it has the resources to field a competitive team and is now justified in wondering if that's possible under Dorrell.
Colorado is a +21.5 underdog on sports betting sites for its upcoming home game against UCLA, and it's hard to find a single win on the schedule right now.
Scott Satterfield, Louisville +600
An upset win at UCF bought Satterfield some time, but we've shortened his odds again after a home loss to Florida State on a night in which Louisville led by seven in the fourth quarter. He was on the hot seat entering the season and a 1-2 start doesn't provide much optimism. They have three winnable games on tap against South Florida, Boston College and Virginia. The Cardinals are -13 favorites over South Florida and an upset loss at any point in this three-game stretch could bring the Satterfield era to an end.
The road win in Orlando showed some resilience after the brutal season-opening loss at Syracuse. The Cardinals made a bowl game last year, albeit during a 6-7 campaign, and Satterfield had plenty of wiggle room coming off an 8-4 year and bowl win in his first season in 2019. But the pressure is on and while a win over the Golden Knights was big, the schedule does not let up with Louisville set to play currently-ranked opponents in five of the last six games - including at No. 5 Clemson and at No. 9 Kentucky.
---
RELATED: Next NFL Head Coach Fired Odds
---
Marcus Freeman, Notre Dame +600
This is the first time we've had Freeman on the board this year. There was no reason to think he'd be in any kind of early-season trouble after earning the head coaching job in the wake of Brian Kelly's departure. Things change quickly in this business, and suddenly Freeman is on the hot seat after narrowly avoiding an 0-3 start with a 24-17 home win over Cal.
It's not Freeman's fault that starting quarterback Tyler Buchner is now out for the season, but those things don't really matter in South Bend when it comes to coaching decisions. The Irish expect 10 wins per year and Notre Dame is already way behind the eight ball, with tough upcoming tests against North Carolina and BYU. If things continue to go south, there's no telling how quickly things could progress atop the athletic department - fair or unfair. We have him in at +600 on our college football futures odds board.
About the Author

Handicapper Dan Kilbridge writes about college football, MLB and other sports for Bookies.com after spending three years covering Tiger Woods' comeback and the PGA for Golfweek.