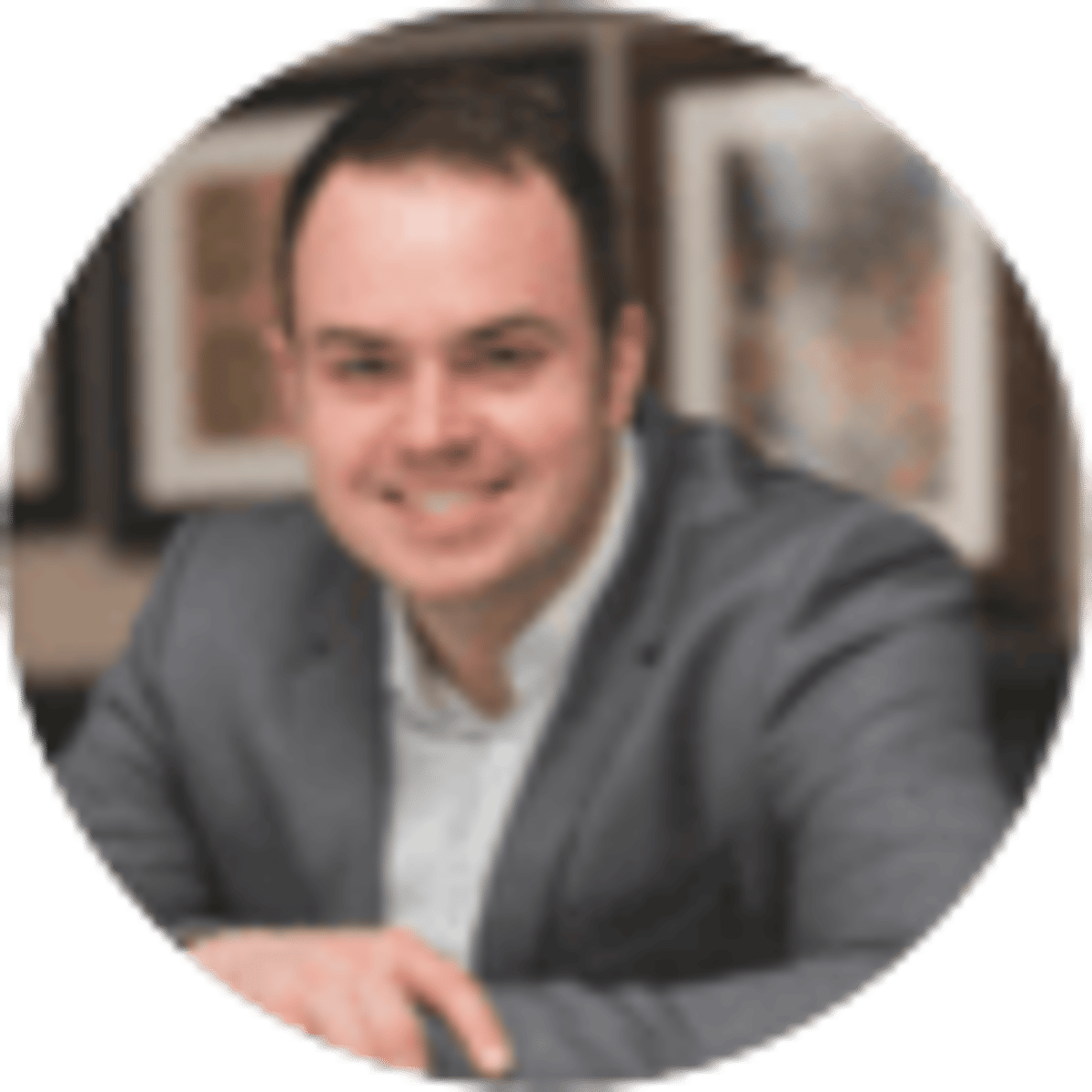 By Martin Green | | 33 mins
Fastest Withdrawal Options For Sports Betting
55
PLAYERS REDEEMED TODAY!
You should be able to withdraw money rapidly from your online sportsbook account after landing a big win. Withdrawal speeds are one of the first things seasoned bettors check when deciding whether they should sign up with a particular sports betting site.
On this page, we highlight the best online betting sites for fast payouts that you can register with today. We will also provide a detailed report on the banking methods that facilitate the quickest payouts at online sportsbook sites. We'll even guide you through a few of the pain points, like ID verification and payment processing.
Read on to discover the best online sportsbooks for payout speed.
Best Online Sportsbooks for Fast Payouts
Gambling sites that payout quickly are worth their weight in gold. However, it is also vital that you stick to safe, online sports betting sites that have demonstrated a long-term commitment to delivering secure and reliable payouts to their customers.
We only recommend legal, licensed betting apps in this fast payout betting sites guide. They provide you with a broad selection of convenient banking methods, which provides you with flexibility. They also have the liquidity to cover any winnings you might earn, and they have gained a reputation for paying out in full and on time.
Here are some of the top sports betting sites offering the fastest payout times:
The 6 Fastest Sportsbook Withdrawal Options
Sports betting is legal in many US states. From New Jersey to Michigan, you can make deposits and bet on NFL, NBA, or MLB, all from the comfort of your own home.
But what are the best ways to cash out your winnings? Here are six methods to make the fastest sportsbook payouts.
Prepaid Card
Processing Time: Instant
Many U.S.-facing sportsbooks now issue their own prepaid branded card, often partnering up with Play+. With an account such as Play+ you can load up your account with just $10 from a credit card or bank account and make deposits and withdrawals from your sports betting site without your bank declining the transaction.
Processing times with Play+ are instant, and you can cash out from any ATM where Discover cards are accepted.
Cash at the Cage
Processing Time: Instant
If you live near a retail sportsbook in your state, you can make cash-outs in person at the casino cage. Just contact the customer support prior to arrival and bring some form of ID with you. Some U.S. sportsbooks will also send you an SMS that you will need in order to collect funds.
Typically, you can withdraw up to $10,000 in one hit, but limits vary from sportsbook to sportsbook.
e-Wallet
Processing Time: 12-48 hours
Virtual e-Wallets such as PayPal are accepted widely at legal U.S. sportsbooks. Enter your PayPal email address and withdraw cash from your betting account in 1-2 days. You never have to share sensitive card or bank details with the sportsbook using this payout method.
ACH/e-Check (VIP Preferred)
Processing Time: 1-2 days
VIP Preferred is an e-check service that uses the Automated Clearing House (ACH) to move cash back to your checking account. This banking option is free, and you can usually transfer up to $250,000 in one transaction. Withdrawals via VIP Preferred usually take between 2 and 5 working days.
Bank Wire
Processing Time: 5-7 days
Enjoy secure online banking with a wire transfer. Send money from your sportsbook account straight to your checking account without the need to share card details. The process for this payout option takes 5-7 working days, but there is usually no maximum limit.
Courier Check by Mail
Processing Time: 2-3 weeks
You can also request a paper check by mail at most U.S. sportsbooks. It's not the fastest payout option as checks can take a few weeks to arrive and the minimum withdrawal amounts can be high ($250-$300). However, it's a good option if a sports bettor wants to avoid online banking.
Which Online Sportsbooks Have The Fastest Payouts Times?
The table below highlights the fastest payout betting sites available to sports fans in the United States. They also happen to be some of the most reliable online sportsbook and mobile betting apps operators in the business, with solid security features, dependable payments and broad withdrawal limits.
| Sportsbooks | Withdrawal Options | Processing Times | Website |
| --- | --- | --- | --- |
| PointsBet | 3 | Instant withdrawal up to 5 business days | Go to PointsBet |
| bet365 | 7 | Instant, up to 5 banking days for wire transfers | Go to bet365 |
| BetMGM | 6 | Instant for casino cage requests, up to 7 days for ACH | Go to BetMGM |
| Unibet Sports | 5 | Instant for cash withdrawals, up to 7 days for online banking | Go to Unibet |
| FOX Bet | 4 | Instant cash-outs at casino cage; 1-2 days for ACH | Go to FOX Bet |
| FanDuel | 4 | Instant withdrawal up to 10 business days for checks | Go to FanDuel |
| SugarHouse | 5 | Instant for Play+ and casino cash-outs; 10-14 days for checks | Go to SugarHouse |
| Caesars | 4 | Quick cash-outs at casino cage or Play+ card; 1-2 days for PayPal; 5-7 business days for bank transfer | Go to Caesers |
| BetAmerica | 6 | Instant casino cage cash-outs; 5-7 working days for online banking | Go to BetAmerica |
| Hard Rock | 3 | Casino cage/retail sportsbook cash-outs are instant; ACH takes 5-7 business days | Go to hard Rock |
| Borgata | 5 | Instant cage cash-outs; up to 8 workings days for bank transfers | Go to Borgata |
| Resorts | 3 | Quick withdrawals at casino cage or VIP Preferred; 5-7 business days for bank transfer | Go to Resorts |
| 888sport | 4 | Instant cash-out for casino cage requests; 4-6 business days for bank transfer | Go to 888sport |
| BetRivers | 4 | Instant withdrawal to Play+, up to 3 weeks for checks | Go to BetRivers |
| Golden Nugget | 5 | Instant withdrawal, up to 3 weeks for checks | Go to Golden Nugget |
| DraftKings | 5 | 2-8 business days; 3 weeks for checks | Go to DraftKings |
What is the Fastest Payout for Online Casinos?
The process of withdrawing from an online casino is identical to withdrawing from an online sportsbook. Online casino gaming is legal in Michigan, New Jersey, Pennsylvania, West Virginia and soon in Connecticut. Most online sportsbooks in those states have added online casino sections to their websites, allowing bettors to wager on sports, slots and table games in one place.
Operators that provide an online sportsbook alongside a casino include FanDuel Casino, DraftKings, Bet365, BetMGM Casino, Unibet, SugarHouse Casino, BetRivers, Golden Nugget, TwinSpires, Borgata, Hard Rock, Resorts and Caesars Casino. Some require you to download one app for the online sportsbook and another for the casino, but others roll both into one convenient mobile app.
Most of those online casinos present their customers with a broad range of withdrawal options. The quickest method is often a prepaid card powered by Play+. You will need to sign up for a branded Play+ card at the operator's website. You can then use it to make instant deposits at an online casino. You can choose Play+ as your withdrawal method too.
The betting sites with best payouts will process withdrawal requests in a matter of minutes, and you can then receive funds instantly to your Play+ account. Other operators take up to 72 hours to process payout requests, so you will need to wait for approval before receiving your funds. You can then use the Play+ card to withdraw cash from any ATM that accepts Discover cards. You can alternatively spend it at various retailers or transfer funds to your bank account.
For some players, the quickest way to get paid out is to simply visit the casino cage and retrieve your winnings in person. This works if you live near the land-based casino that your online casino has partnered with. Some online casinos will ask you to call customer service and provide prior notice before requesting cash at the casino cage, so it is always worth checking before using this payout method for the first time. You will also need to bring photo ID.
Some online casinos bill themselves as instant BTC payout sites and offer a Bitcoin payout time of just 15 minutes. That is great, but they are generally illegal, unlicensed, offshore operators. You should stick to the licensed fast payout apps and websites mentioned on this page instead. If you do not want to use a Play+ account or request cash at the cage, an e-wallet such as PayPal, Skrill or Neteller is a good option.
Fastest Withdrawals Casinos
The sites with the sports betting quickest payouts also offer the fastest withdrawals for online casino customers. Visit the cashier section of the online casino app or website and click "Withdraw" to see a list of the available banking methods you can choose from. You may find payout times listed next to each option, but if it is not displayed, you can check the FAQ section or contact customer service. You will also be able to find out information about approval times. These are some of the online casinos that deliver quick payouts.
Why Do Some Transactions Get Blocked or Take So Long?
There are two separate waiting times that you will encounter when seeking fast payout betting sites. The first is the time in which it takes the sportsbook to process and approve the withdrawal request. This is ostensible to check that you are eligible for a payout. The sportsbooks check that you do not have any outstanding wagering requirements and that they are sending the correct amount of money to the right person and taking the necessary steps to prevent money laundering, identity thefts and other fraudulent activities. Yet some cynical bettors have argued that the sportsbooks are giving players time to change their minds about cashing out and place another bet instead.
When a payout request is approved by the team, the sportsbook will release the funds. You then have to wait for the money to arrive in your account. This depends upon which of the banking methods you chose when making your sportsbook withdrawal. Your money can arrive instantly if you have a branded Play+ card, or very quickly via an e-wallet such as PayPal, but an ACH (e-check) transfer, a wire transfer or any other bank transfer can take a lot longer, as can a paper check.
Your sportsbook withdrawal can be held up at either of those two stages. Some transactions may take a long time if the sportsbook operator believes you are ineligible for a payout. You may still have outstanding playthrough requirements on a bonus, or the betting site may suspect you are ineligible for a payout. It may need to perform extra background checks to ensure that money laundering or fraudulent activity is not taking place. This can be frustrating, so you should contact customer service if you fear this has happened.
The payout could also be held up in the banking process if you request a sportsbook withdrawal to your bank account. Some banks do not accept payments from gambling sites, or require additional verification from their customers, so if an online sportsbook or casino insists it has sent you the funds, you may need to contact your bank. Some banks may block online transactions from gambling websites, but that is rarely an issue nowadays after legal sports wagering spread to many states. If your bank continually blocks payments, you can opt for an alternative method.
Same Day Payout and Withdrawals
In certain circumstances, you can receive same day payouts from an online sportsbook. There are two things you can do if you want to boost your chances of receiving a same day withdrawal: Choose a gambling site that processes payout requests rapidly and select one of the quickest sports betting withdrawal methods. Your funds should arrive instantly or within a matter of minutes if you select Play+ as your payout method. They can also arrive within 12 hours or less if you select an e-wallet such as Skrill, Neteller or PayPal.
For that reason, if you find a gambling site that processes payout requests quickly and offers those methods, you will receive your funds on the same day you request them. Sites such as Bet365 and BetRivers are very quick to process payouts. We requested funds when conducting a Bet365 review and they arrived immediately to the Play+ account. You can then use the card at an ATM. It is sometimes possible to receive same day payouts via Visa Direct if you have the correct card details saved on your account.
Another option for players in the United States is requesting cash at the casino cage. In most states, online sportsbooks need to sign deals to operate on the master license of a land-based casino. This can be a casino that the company owns - such as Borgata in Atlantic City or Rivers Casino in Pittsburgh - or it can be any casino or racetrack that an operator chooses to do a deal with. For example, Resorts in Atlantic City hosts DraftKings along with its own sportsbook and casino, while the Meadowlands hosts FanDuel and PointsBet. You can get paid out instantly at the cage, but you may have to provide prior notice.
What You Should Do Before Withdrawing Funds
In line with state laws, most U.S. sportsbooks will ask you to verify your account when it is created. This ensures they uphold their licensing conditions. The process is legitimate and only takes a few minutes to complete. It is necessary at the fastest paying sportsbook sites in the country, along with the best online betting apps.
The verification process takes place after you have provided personal details, claimed a bonus and signed up for an account. The next stage is to verify your identity.
The sports betting site or online will have an area where you can upload personal documents. Choose the document you are uploading from the drop-down menu, and search for a file on your PC. You can alternatively drag and drop the file into the box provided.
You will generally need to provide the following:
Photo ID (passport, driver's license, government-issued photo ID)
Some sportsbooks also require a selfie. You'll need to take a photo on your mobile phone and upload it.
Proof of address (utility bill with your name and US address on)
A bettor may also have to complete a separate verification process when withdrawing money for the first time. You may have to do this several times if you are using different withdrawal methods at the same online sportsbook, but that is unusual.
You generally only have to verify your account once, and you can then make a deposit, bet on sports and casino games, and receive quick withdrawals if you win. Just remember to stick to the fastest payout sportsbook sites listed on this page.
How To Verify Your ID When Making A Withdrawal:
You may be required to verify your identity after making a withdrawal request. If a sportsbook requires you to do so, follow these steps:
Visit the sportsbook cashier section.
Choose your preferred withdrawal method from the list of banking methods provided.
Enter the amount of money you want to cash out.
Click on the submit button.
You will be asked to submit copies of personal documents to verify your account. These can include a bank account statement or image of your credit card. Upload them and wait for the online sportsbook to approve your documents.
If there is a delay in this process, you should contact the customer service team. The top-rated sportsbooks often provide 24/7 customer support through a few different channels, and they can help with questions about a particular payout method, withdrawal speeds, the best sportsbook payouts options, and any other queries you might have.
Withdrawal Delays During Peak Season
A good betting experience is all about having access to the fastest sportsbook payout possible. An honest, reputable online betting site will do everything it can to process your withdrawal in the quickest time possible.
However, you may encounter delays at certain times of the year. It could be at Christmas or Thanksgiving, when operators are short on staff, or at busy periods in the sporting calendar, such as the World Series or SuperBowl, when betting activity is greater. Some U.S. sportsbooks also experienced a huge number of withdrawal requests during the COVID-19 lockdown. It's factors like these that can sometimes delay payments from a betting site.
As always, if you experience an unnecessary delay with your cash-out, get in touch with the customer support staff straight away. Unlicensed, 0ffshore operators will often try to brush customers off when chasing payments, but licensed, reputable online sportsbooks should always be willing to help you get paid out as expediently as possible. Some sportsbooks also process payout requests automatically for customers that have verified accounts, so they are generally the fastest payout sportsbook sites.
But be mindful of times when withdrawals are delayed. If your account hasn't been verified, it can add days to the processing period. Plus, you may have to opt for a wire transfer if a traditional Visa or MasterCard option isn't available - and typically credit cards cannot be used as a payout method.
What Happens If You Don't Receive Your Money?
Sportsbook withdrawals should be straightforward, but what happens if there's a problem? Top U.S. sports betting sites will offer comprehensive customer support that can help with any cash-out issues. The best sites provide 24/7 support via phone, live chat or email, 365 days a year, but others require you to fill out a web form and wait for a response. You can also check the FAQ section or help center for advice.
Some sportsbooks offer a time limit in which you can report a problem. This can range from 45-90 days but check with your preferred sportsbook for exact times.
Remember that most sportsbooks will only allow withdrawals back to the e-wallet or bank account that you used when making the deposit. Visa and MasterCard withdrawals are generally not available, but an online bank transfer will be provided as an alternative.
Good customer support staff will help on a range of topics:
Inaccurate payouts
Excessive processing times or fees
Incomplete withdrawals
Consistent declined payments
In extreme cases, you can lodge a complaint with the state's gaming board. For example, in New Jersey you can fill in an internet dispute form and get a complaint straight to the Division of Gaming Enforcement. If an online sportsbook fails to pay out a customer his or her winnings, it can be investigated and potentially lose its license.
Discover The Best Online Sportsbooks For Payouts
Bookies.com, we only recommend the best online sports betting sites for payouts. All of our top-rated sports betting sites are legal in U.S. states, and they offer a range of safe, dependable withdrawal methods.
And remember, we test out every sportsbook with our own money to check that their processing times are reliable and fast. Why wait for your winnings when you gamble online?
Sign up and make a secure deposit today. You can claim free bets when you open your sportsbook account and enjoy fast turnaround times on every cash-out request you make!
About the Author

Martin Green spent five years working at William Hill before becoming a journalist in 2009. He began working as a sports writer and professional tipster in 2014.