Round Robin Bets Explained: Are Round Robin Bets Worth It?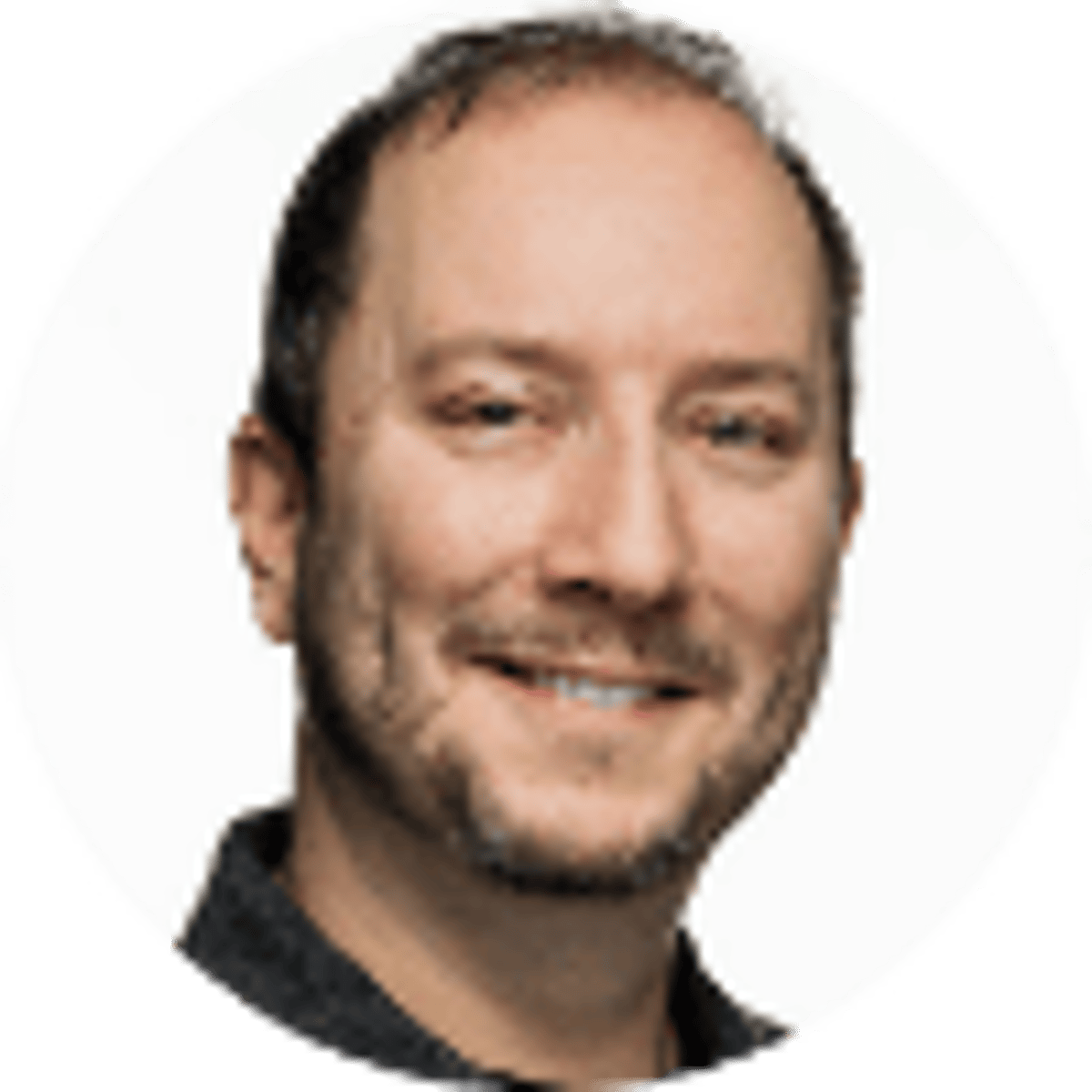 By Adam Thompson | 12 mins
The parlay bet is a common method of sports betting, but what about the round robin bet? The round robin bet may not be as popular or well-known as parlay betting, but perhaps it should be.
Read below to find out exactly what is round robin betting, how a round robin bet works and how they can help you both win big and limit losses at sportsbooks.
What is a Round Robin Bet?
Round robin bets are parlay bets with anywhere between 3-10 different combinations. You're essentially creating multiple two-team parlays with the hopes that any combination of the teams you select cover. A round robin differs from a parlay because you can still cash even if all the teams in your round robin don't cover - you'll just return less profit.
BetMGM

Get $200 in Bonus Bets when you Bet $10 on March Matchups

Bet Now ➜

50

PLAYERS REDEEMED TODAY!
Again, with round robin bets you are making three seperate bets on each two-team parlay (this is the most common form of round robin). Let's say a bettor likes the Jets, Eagles and Broncos in their NFL matchups. In this example these two-team parlays are created:
Jets + Eagles
Jets + Broncos
Eagles + Broncos
How Do Round Robin Parlays Work?
Let's take a closer look at the above example to see how round robin bets work. Here are the three bets with NFL odds.
We are using point spread bets in this example but you can also use moneyline bets at DraftKings Sportsbook ➜, which has some of the best odds for NFL betting:
New York Jets +5 (-110)
Philadelphia Eagles -3.5 (-110)
Denver Broncos -1.5 (-110)
Instead of parlaying all three teams in one three-teamer, a round robin offers three, two-team parlays.
Parlay 1
New York Jets +5 (-110)
Philadelphia Eagles -3.5 (-110)
Parlay 2
New York Jets +5 (-110)
Denver Broncos -1.5 (-110)
Parlay 3
Philadelphia Eagles -3.5 (-110)
Denver Broncos -1.5 (-110)
With standard odds for each game at -110, a payout on a two-team parlay on a $100 bet would be +264.
Parlay odds don't change when using a round robin. With each side listed at the standard online sportsbook odds of -110, the odds for a two-team parlay come to +264.
One note: While combining multiple teams in a round robin parlay is done on one ticket, each parlay will appear as an individual bet. The key about a round robin bet is not every parlay must hit for the ticket to be a winner.
---
CHECK OUT: Our Free Parlay Calculator
---
Are Round Robin Bets Worth it?
Round robin parlays offer a bigger top payout and a better chance to mitigate losses. But it's not always the top choice.
A $100 bet on a three-team point spread parlay wager can win you roughly $600. A $100 wager on a three-team round robin costs you $300, but the payout is nearly $1,100. In straight bang-for-your-buck, a traditional parlay is better.
BetMGM

Get $200 in Bonus Bets when you Bet $10 on March Matchups

Bet Now ➜

10

PLAYERS REDEEMED TODAY!
How Do You Win a Round Robin Bet?
In order to win a round robin bet, each leg of the round robin must hit – similar to any parlay bet.
If all three teams you chose are winners, round robin payouts would be larger than a single three-team parlay.
Three-team parlay
$100 bet at BetMGM, with -110 odds -- $596 in profit ➜
Three-team round robin
$100 bet, -110 odds -- $992 profit
While the profit potential is clear, there is one notable round robin drawback as a betting option.
A $100 bet on a round robin parlay means each leg of the round robin is $100. So in a three-team round robin bet, the actual bet total is $300, as opposed to $100 on a standard three-team parlay.
The reward is considerably higher for the bettor, but the risk rises, too.
How to Place a Round Robin Bet
Round robin bets have become a mainstream betting option for most legal sports betting sites. It is, of course, critical you choose the right online sportsbooks. Bookies.com is the leading resource for bettors of all levels and the go-to site to ensure you're sending your money to the right places.
All betting site reviews featured on this site are fully licensed either in a US state where sports betting is legalized. Our experts have ensured that the operator is licensed to offer betting services legally in that jurisdiction.
Bookies.com does not review any offshore or unlicensed betting sites and ensures all payment options available for depositing and withdrawing are safe and secure so players can trust they will get their funds exactly when they expect.
To place a round robin bet, select the bets you want to be a part of the wager and they will populate on your sportsbook's bet slip. Click on "round robin" and then fill in the stake, which will apply to each of the multiple bets that make up a round robin. You will see your total stake and your total potential return.
Round Robin Betting Strategies
If you find multiple bets on the odds board worth grabbing, a regular parlay has appeal. But one missed pick and the parlay wager is a loss.
That's not the case with a round robin bet. If you have a four-team round robin and three of the teams cover, you still finish the bet on the plus side.
Round robins typically take a larger investment than traditional parlays, but it also increases potential profit while lessening the chance of a total loss.
Round robins also offer the opportunity to hedge and minimize losses. Hedging involves picking the other side of a wager. While it lessens potential over profit, it can also help to mitigate losses. Do it right and you can ensure a profit.
Up to 10 teams can be included in a round robin but each team added involves adding more bets and thus the investment can rise dramatically. Larger round robins bets can also include more than two teams per leg, but the best strategy is to keep all round robin parlays to two teams apiece.
But if you go 2-1 on your parlay picks, you lose your parlay and your $100. If you go 2-1 in a round robin your payout is $528 on a $300 investment. You'd still finish with a nice profit. A 1-2 day on a round robin pays out at $264 – in the red (-$36) but not as much as losing that $100 parlay.
Here is a look at the most-common round robin parlay sizes, and how many bets each actually entails:
| Teams Picked | Teams Per Parlay | Total Bets |
| --- | --- | --- |
| 3 | 2 | 3 |
| 4 | 2 | 6 |
| 5 | 2 | 10 |
| 6 | 2 | 15 |
| 7 | 2 | 21 |
| 8 | 2 | 28 |
| 4 | 3 | 4 |
| 5 | 3 | 10 |
| 6 | 3 | 20 |
| 7 | 3 | 35 |
| 8 | 3 | 56 |
| 5 | 4 | 5 |
| 6 | 4 | 15 |
| 7 | 4 | 35 |
| 8 | 4 | 70 |
Round Robin Bets FAQ
What is a round robin bet?
A round robin bet is a series of parlays that derive from many different bet combinations. You can bet a 3-team moneyline round robin of Giants + Jets + Patriots. In that scenario, you have multiple ways to win because you just need any combination of those three teams.
How are round robin bets different from parlays?
Round robins are a series of parlays between a specific set of teams. While all games must hit for a parlay to be a winner, not every pick must be successful to field a profitable round robin.
What are the most popular sports for round robin bets?
Round robins are a very popular parlay format for NFL games, but they're used for all major team sports including NBA, MLB, NHL and soccer leagues such as the Premier League and MLS.
How many teams can be included in a round robin bet?
As many as 10 teams and as few as three teams can be used in round robin bets.
What is an each way round robin?
An each way round robin bet is a horse racing betting strategy that involves picking a horse to win and to place in a specific other position. A win on either guarantees a profit but the bet size is doubled. An each way round robin involves multiple races on a card, from three to eight picks.
Do round robins have nicknames?
Depending on the betting site and the format, variations of round robins exist called Trixie (3 two-teamers and 1 three-teamer), 4X (3 two-team, 1 three-team, 4 single wagers), Canadian (5 teams, 26 options), Heinz (six-team). Other variations are called the Yankee, Lucky and Super Heinz.
About the Author
NFL writer and expert Adam Thompson joined Bookies.com in 2019 after a successful run as senior handicapper for SportsLine and CBSSports.com. He's long been estabilshed as one of the nation's premier NFL and MLB handicappers, and his horse racing and PGA picks have produced major winners over the last 12 months.
Our trusted sports betting partners bring you safe and fun playing experiences