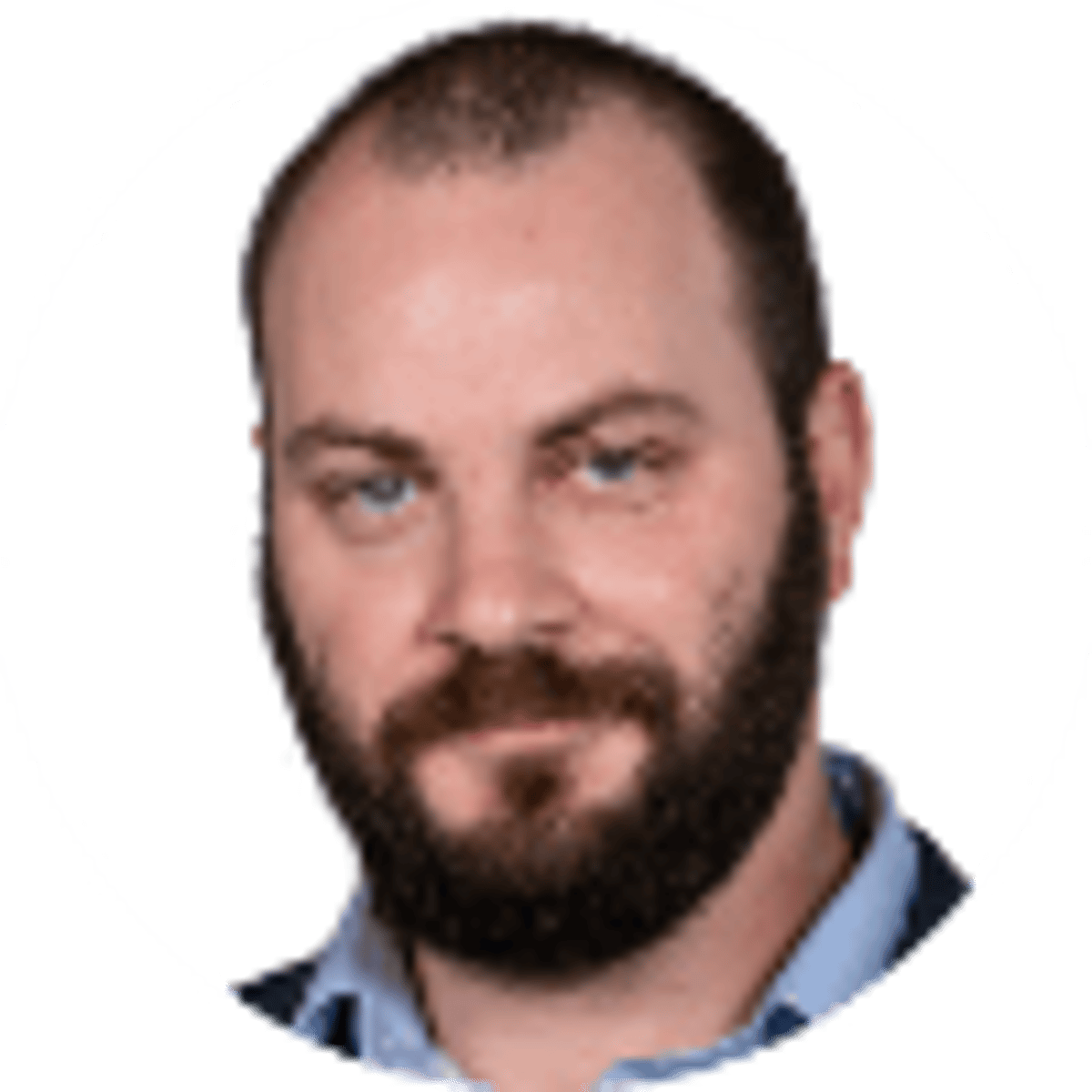 By Dan Kilbridge | | 11 mins
What is a Parlay Bet & How Do They Work?
A parlay bet is one of the most exciting ways to get action at the sportsbooks. These are usually low-risk, high-reward wagers that can create massive payouts when they hit. It's a great way to bet on multiple games without having to break the bank.
Parlay bets are a time-honored gambling tradition. There are so many different ways to place a parlay bet, whether you're simply stringing a two-bet parlay or going for big money. You can use moneyline odds, spread bets and Over-Unders. Winning parlay bets can reach payouts of 720-1 or even higher depending on the betting site.
Bookies.com has all the tools you need to start making smarter decisions with parlay bets. Whether you're a gambling newcomer or a veteran looking for an edge, we'll explain exactly how betting parlays work and what you can do to start making better parlay bets today.
What is a Parlay Bet?
Parlay bets are a series of straight bet wagers grouped together in order to create bigger payouts. The key is that you have to win every bet in that parlay in order to cash in.
All sports bettors are familiar with spread bets, moneyline wagers and Over/Unders. A sports bettor looking to bet on multiple games could make individual wagers on all those games and hope to win more than they lose. Or they could place a parlay bet, combining all those games into one single wager.
You can add as many wagers as you want to a parlay bet - most sports betting sites will allow two-bet parlays all the way up to 10-bet parlays. But you have to get the entire parlay correct or the bet loses.
If one of those picks results in a push, don't worry. Parlay bets don't lose on a push. That specific pick is just removed from the parlay bet and the potential parlay payout drops accordingly.
Let's say you have a five-leg parlay and get the first four picks correct. Then the fifth pick results in a push. The parlay bet is a winner and will payout as a four-bet parlay.
Parlay Bets in Action
What does a standard parlay bet look like? Let's say you are a fan of NFL betting and you like three Sunday games on the board. Rather than making multiple bets, you could risk $100 on one three-team parlay and go for a bigger payout with less monetary risk. It might look something like this:
New England Patriots (-6.5) over Miami Dolphins (-110)
Chicago Bears (+3.5) over Green Bay Packers (-110)
Kansas City Chiefs (-7) over Tennessee Titans (-110)
Risking: $100
To win: $596
A three-team parlay generally pays out at 6-1 odds. Taking the -110 vig or juice on each game into account, this parlay would payout $596 if it hits. You can instantly calculate payout amounts and play around with different odds using our free parlay calculator
If you had wagered on each individual game instead of a parlay bet, you would have needed to risk a total of $330 to win $300. As you can see, parlay bets require less risk with a bigger reward when they hit, and that's one reason NFL parlays are extremely popular.
Understanding Parlay Odds
Parlay bets vary drastically in terms of odds and payouts. There's two key factors to consider - the number of teams or picks you include in the parlay, and the vig or juice on those picks. Let's use moneyline odds as an example for this one.
Baltimore Ravens (-210) over Indianapolis Colts
San Francisco 49ers (-180) over Arizona Cardinals
Dallas Cowboys (-205) over New York Giants
Risking: $100
To win: $244
The parlay payout is much lower on this one because this bet consists of three moneyline picks on heavy favorites. Risk/reward always depends on the odds for the individual picks.
The number of picks in a parlay bet also changes the payout. Now let's go back to our original example, but with another game added.
New England Patriots (-6.5) over Miami Dolphins (-110)
Chicago Bears (+3.5) over Green Bay Packers (-110)
Kansas City Chiefs (-7) over Tennessee Titans (-110)
Oakland Raiders (-3) over Denver Broncos (-110)
Risking: $100
To win: $1230
Adding a fourth game with the same odds changed the potential payout from $596 on a three-team parlay to $1230 on a four-team parlay. Adding a fifth game would bring the potential payout to $2,441. As you can see, parlay bets can be tailored for any kind of risk/reward and change drastically based on the odds and number of teams.
Types of Parlays
Point Spread
The most common type of parlay bet involves point spread bets. This is the number assigned by handicappers to create even odds on a game.
When the Kansas City Chiefs are a 7-point favorite over the Tennessee Titans, it means they have to win the game by eight or more points to cover the point spread. If the Chiefs win 27-21, the Titans cover the spread because they only lost by six.
The juice on spread bets is usually -110, which means you need to risk $110 to win $100 if you're betting that game. As we showed above, a winning three-team parlay on games set at -110 would pay out $596 on a $100 parlay bet.
Moneyline
Moneylines odds take the point spread out of the equation. You're just picking which team will win the game.
For example, we had the Baltimore Ravens (-210) over the Indianapolis Colts in our mock parlay bet above. If you were betting this game individually, you'd need to risk $210 to win $100. But you just need the Ravens to win the game, which seems likely given the -210 odds.
Adding a moneyline underdog bet to a parlay will greatly increase the potential payout because you need all three picks to hit, and one of them has been deemed pretty unlikely by oddsmakers.
Over/Under
Over/Under bets involve the total score of the game rather than the two teams. The Over/Under for an NBA game between the Los Angeles Lakers and Milwaukee Bucks might have an Over/Under of 220. If the two teams combine to score more than 220 points, bets on the Over win. If they score less than 220, bets on the Under win.
Over/Under wagers usually have -110 odds, same as point spread bets.
Teasers
Teasers are a different form of parlay bets.
---
When you place a teaser bet, the point spread on the games you pick changes in your favor.
For example, let's say you want to tease the Buffalo Bills (+6) over the Houston Texans, Minnesota Vikings (-10.5) over the Detroit Lions and the New York Jets (+10.5) over the New England Patriots.
NFL teasers change the spread by six points in your favor. Most six-point teasers pay out around +160 odds. So now the point spreads and potential payout would look like this:
Buffalo Bills (+12) over the Houston Texans
Minnesota Vikings (-4.5) over the Detroit Lions
New York Jets (+16.5) over the New England Patriots
Risking: $100
To win: $160
Your chances of winning each pick increases because the point spread changes by six points in your favor. But the payout is significantly smaller than a standard three-team parlay as a result.
Placing a Parlay Bet in 5 Steps
Step 1: Check the odds
Bookies.com has the most up-to-date odds for NFL, MLB, NBA, NHL, college football and much more. Keep a close eye on point spreads, moneylines and Over/Under odds as they move throughout the week to see which games you might want to include in a parlay bet.
Step 2: Research
Betting on gut instinct can work in the short-term, but it's very hard to consistently finish ahead without putting in the time and research. This step is even more crucial with parlay betting, because one bad pick ruins the whole thing.
Our NFL expert picks can help steer you in the right direction if you're looking for advice on a specific game or need one more pick to add for a three-team parlay bet.
---
RELATED: Everything You Need To Know About Sports Betting Systems
---
Step 3: Manage your bankroll
Placing a few $50 parlays here and there might not seem like much, but it can add up in a hurry. Figure out how much you're willing to risk on parlay betting and set that aside every week as part of your overall bankroll management.
Step 4: Calculate the odds
Once you're confident in your parlay bet, you can use our free parlay calculator to instantly determine the total payout. You might decide that the payout isn't high enough on a certain moneyline parlay bet and change things up, or confirm that you're locked in.
Step 5: Place your bet
Once you're feeling good about the teams, odds and potential payout, go ahead and enter the bet. Make sure to double-check that all of the games are correct before submitting. You'd hate to lose out on a big win because you made a mistake when entering one of the games.
Once it's locked in you can sit back and watch the games unfold.
Odds of Winning Parlay Bets
As we've covered in detail, odds of winning a parlay bet change drastically based on the number of games and the types of bets. Picking a two-team moneyline parlay with heavy favorites will have very good odds to hit, while a four-team parlay bet including an underdog or two would be far less likely.
The odds of winning a parlay bet also go way up when you construct a teaser. You're changing the point spread to your advantage, which means it's more likely to be a winner.
Payouts from Parlay Bets
Payouts on a standard three-team point spread parlay bet are around 6/1. The payouts essentially double with each game you add, so a four-team parlay would be roughly 11/1 and a five-team parlay would be 22-1. Some sportsbooks will accept 10-team parlays with odds up to 720/1.
A three-team, 6-point NFL teaser will have roughly 8/5 odds - or +160. That means a $100 wager will win $160 if the teaser hits.
You can instantly figure out all the various odds and payouts with our parlay calculator and odds calculator.
Parlay Betting Tips
There's so much inherent freedom with parlay bets that it can be tough to nail down a specific strategy. The most important thing is not to focus solely on the potential payout. It's easy to get swept up in potential payouts on huge 9- or 10-team parlay bets, but they're extremely difficult to cash in on.
Remember, the goal is to win. If you love three games, don't search for a fourth that you're not sure about. Keep it as a three-team parlay and don't reach on games solely based on potential payouts.
Learning when and how to hedge parlay bets is also very important. Let's say a sports bettor risked $100 on a four-team NFL point spread parlay bet and correctly picked the first three games. Maybe the fourth and final leg of the parlay bet is the Dallas Cowboys -7 over the New York Giants on Monday Night Football.
Now, a successful $100 four-team point spread parlay bet would pay out roughly $1,230. If the Cowboys cover the -7 spread, you get it all. But if the Giants cover +7, you lose everything.
Many parlay bettors would hedge in this situation. You could guarantee a payout before the game even starts by betting Giants +7. If you bet $660 to win $600 on the Giants and they cover, you'd end up with a $500 profit instead of losing everything. If the Cowboys cover, your total profit would be $570.
You could also bet $110 to win $100 on the Giants +7 to make sure that you at least finish even at worst on the original $100 parlay bet no matter what.
Handicapping Parlay Bets
Handicapping a parlay bet works just like it does for individual games. A lot of bettors develop their own handicapping system and set their own point spreads each week. They then compare these to the sportsbook odds and bet on games where they see value.
Everyone has their own individual system, whether it involves complicated algorithms or a few basic principles. Things like home-field advantage, weather, injuries, trends, matchups and team familiarity are just a few things to take into consideration when handicapping games.
Once you start setting your own odds, you'll likely find a few games each week that differ from the sportsbooks. If you want to go for the big payout while applying your own odds, you can parlay those games you identify and try to beat the bookmakers.
Final Thoughts
Parlay bets are a great way to experiment with different types of wagers. You can combine any number of point spread, moneyline and Over/Under bets and include them in the same parlay. You can also change the risk/reward based on number of games and odds.
They're great for the entertainment value, especially if you want to bet multiple games but don't have much of a bankroll to work with. And bettors who are smart about parlays have a great opportunity to profit.
All the resources you need to get started on parlay bets can be found at Bookies.com. Between our odds pages, parlay calculator and expert picks, it's a one-stop shop for parlay bets that can help you start making better wagering decisions.
About the Author

Handicapper Dan Kilbridge writes about college football, MLB and other sports for Bookies.com after spending three years covering Tiger Woods' comeback and the PGA for Golfweek.