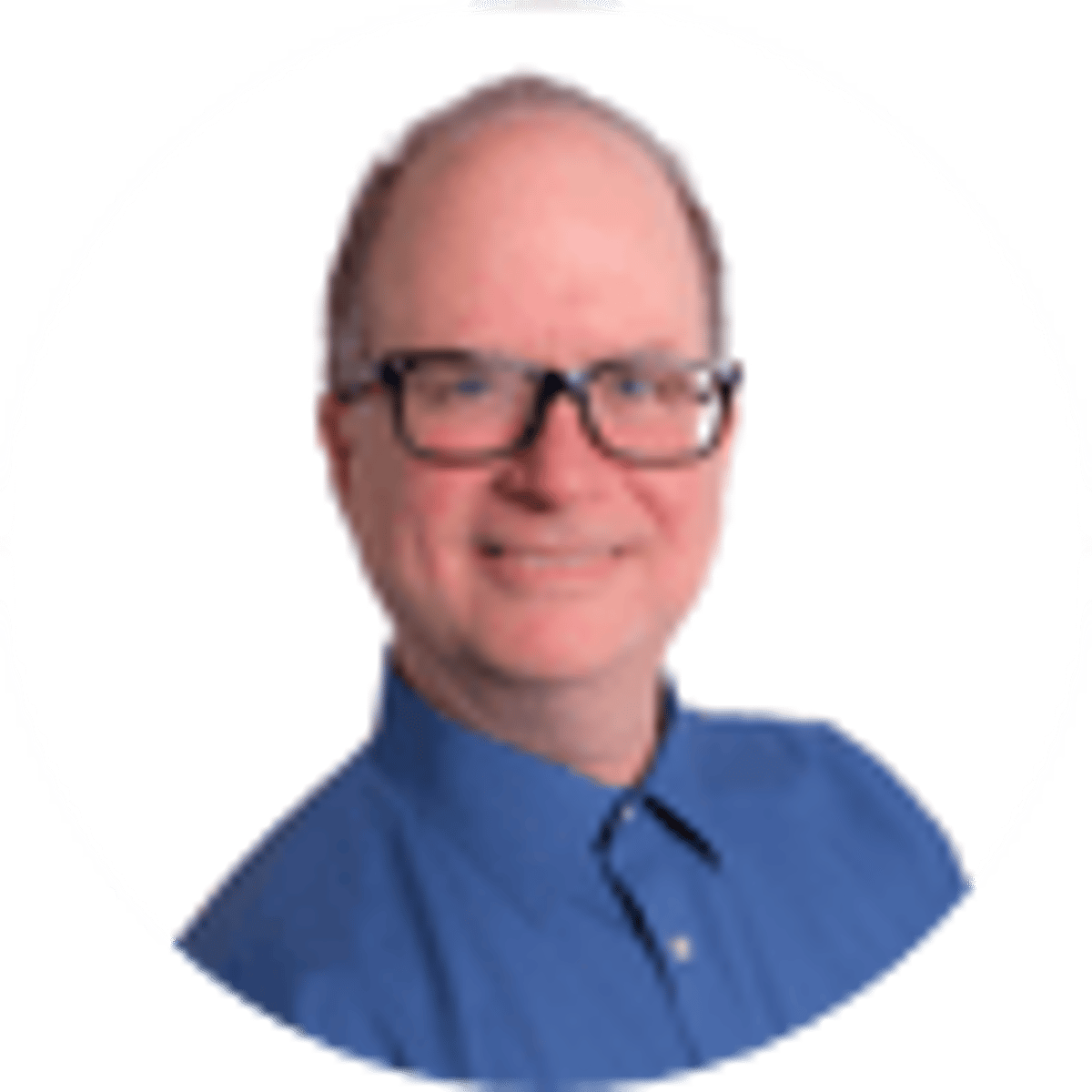 By Jim Tomlin | | 11 mins
Biggest Sports Betting Scandals
American sports betting scandals go all the way back to at least the 1870s Louisville Grays of the National League. The times since then when athletes have taken money to try to alter the outcome or at least the margin in a game have been damaging to sports, but fans always come back.
The widespread legalization of sports betting since the Supreme Court struck down PASPA in 2018 has caused some to worry about the possibility of point shaving or fixing. Gambling advocates would counter that bookmakers are often the first people to detect if something is suspicious regarding a sporting event and would shut down all betting lines in such an instance. There is also an argument to be made that modern pro athletes simply earn too much money to be tempted into match fixing.
This article deals with instances where players took money to alter the outcomes of games, or in one case when a basketball referee tipped off gamblers with inside information and placed bets on games himself. So what have been some of the most infamous sports betting scandals in American sports? From the pros to college sports, we break it down sport by sport.
MLB: White Sox Throw 1919 World Series
More than 100 years later, the "Black Sox" team throwing the 1919 World Series is still the granddaddy of all sports betting scandals.
MLB betting at ballparks was prevalent in the first two decades of the 1900s in the grandstands. At times players even got involved. But none of those bets shook baseball like the scheme surrounding the 1919 Chicago White Sox.
Eight players on the White Sox – "Shoeless Joe" Jackson, Eddie Cicotte, Claude "Lefty" Williams, Charles "Swede" Risberg, Oscar "Happy" Felsch, Chick Gandil, Buck Weaver and Fred McMullin – either received money or knew of the scheme. The players approached noted gamblers to throw the World Series against the Cincinnati Reds in exchange for money.
A trial ensued in Chicago and in 1921 a jury found the players not guilty on all counts. But baseball's newly appointed commissioner, Kenesaw Mountain Landis, banned all eight players for life. They collectively became known as the "Black Sox" and the lifetime ban stuck despite numerous appeals, especially by Weaver, for the players to be reinstated.
Several other players were banned for gambling in separate incidents, the biggest name being star first baseman Hal Chase. Under Landis, MLB enacted a strict policy that no player or other team personnel would be allowed to bet on baseball games. That rule still exists. Decades later, that rule would see one of baseball's greatest legends tarnish his name forever.
Also Notable: Pete Rose Guilty
Pete Rose is baseball's all-time hit leader with 4,256. He also holds Major League Baseball records for most career games played (3,562) and at-bats (14,053).
And Rose holds another distinction: He is the only player since the Black Sox era banned from baseball – and from the Hall of Fame – because of gambling.
In 1989, amid reports that Rose had bet on baseball and on the team he managed, the Cincinnati Reds, MLB Commissioner Bart Giamatti appointed John Dowd to lead an investigation. The 225-page Dowd Report laid out evidence that Rose had bet on baseball as far back as at least 1985 while he was Reds player/manager. The report cited phone records and testimony from about 40 witnesses, including bookmakers.
At the time, Rose admitted to betting on other sports but denied that he had bet on baseball. Nonetheless, he accepted a lifetime ban in 1989. Many years later, Rose finally admitted that he had bet on baseball, claiming that he only ever bet on his own team to win – but the Dowd Report indicated that Rose did not always bet on his own team, raising further questions about his integrity. He has appealed numerous times to have his ban lifted, to no avail. Rose is thus ineligible for the Hall of Fame as well.
NFL: Paul Hornung and Alex Karras Banned

Paul Hornung came back from his suspension to play for the Green Bay Packers again. He was inducted into the Pro Football Hall of Fame in 1986.
Green Bay Packers running back Paul Hornung and Detroit Lions defensive tackle Alex Karras were two of the biggest stars in the NFL in the early 1960s.
But league commissioner Pete Rozelle banned both for the entire 1963 season for NFL betting and "associating with undesirable persons." Neither player bet on a game involving his own team. An investigation determined that Hornung bet as much as $500 per game in the early 60s, but mostly bet smaller amounts with friends. Karras made bets of $50 or $100 each.
Both players were reinstated for the 1964 season. Hornung, now 84, retired after the 1966 season and was inducted into the Pro Football Hall of Fame in 1986. Karras played until 1970 and gained post-career fame as an actor; he died in 2012.
"Looking back it just pisses you off. I knew 10 other guys who bet," Hornung told the Times-Picayune of New Orleans in 2012. "They didn't get them all in my day. I wasn't going to say anything, naturally."
In 2019, Hornung placed the ceremonial first bet (legally) at the opening of the Horseshoe Southern Indiana Hotel & Casino in Elizabeth, Indiana.
Also notable: 1946 NFL Championship
The 1946 NFL Championship Game between the Chicago Bears and New York Giants attracted the attention of gambler Alvin Paris, who offered bribes of $2,500 each to Giants players Frank Filchock and Merle Hapes to throw the game.
Police wiretapped Paris and found evidence that he had contacted the players. Both players denied taking the money. NFL Commissioner Bert Bell got wind of the plot and suspended Hapes for failing to report the bribery attempt – but Filchock was allowed to play. Filchock had an awful game, going 9-for-26 for 128 yards, two touchdowns and six interceptions as Chicago won 24-14 at New York's Polo Grounds. The Bears were a 10-point favorite by the time the game kicked off and back then pushes were not refunded.
Bell later banned both players, though both proclaimed their innocence and police never charged them. Filchock was allowed back in the league in 1950 and he played one game for Baltimore that year. Hapes never played in the NFL again; both players died within weeks of each other in 1994. Paris was arrested before the 1946 title game and was convicted of bribery in the spring of 1947.
NBA: Tim Donaghy's Inside Game
Tim Donaghy was an NBA referee from 1994 for 2007, during which time he admittedly had a gambling problem and ran up debts. The FBI investigated Donaghy, who not only placed NBA bets based on inside information but even bet on games in which he officiated. The probe into Donaghy's activities emerged from a federal organized crime investigation of the Gambino mafia organization.
Donaghy, banned from basketball for life for his activities, also tipped off some well-connected gamblers and earned $5,000 for every correct tip, a scheme that ran successfully even into the 2006-07 NBA season.
He pleaded guilty in 2007 on charges of conspiracy to commit wire fraud and to illegally transmit betting information. He was sentenced to 15 months in prison. According to court papers, Donaghy placed bets on NBA games as far back as 2003.
Then-Commissioner David Stern revised league policy on referees betting. In an interesting twist, after about half of the league's officials admitted that they had placed non-sports bets in casinos, Stern allowed referees more leeway to gamble at casinos, just not on sports.
In 2019 a movie based on Donaghy's story called "Inside Game" was released.
---
Signup to receive your daily tips & picks
Get exclusive offers, expert picks and reviews
---
College basketball: CCNY and 1950s Scandal
The City College of New York is the only team in history to win both the NCAA Tournament and NIT in the same season, in 1949-50. The team was also at the center of a huge college basketball point-shaving scandal that involved several other schools.
The 1951 college basketball betting point-shaving scandal started coming to light when two players from Manhattan College and three others with gambling connections were charged with bribery and conspiracy in connection with games they fixed during the 1949-50 season. As New York authorities continued their investigations, three CCNY players were arrested on bribery charges later in 1951.
New York District Attorney Frank Hogan wound up arresting 32 players from seven college basketball programs including four New York City – CCNY, Manhattan, Long Island University and NYU. Bradley, the team that lost to CCNY in both the NCAA and NIT finals in 1950, was also swept up in the gambling scandal along with Kentucky and Toledo. Several fixers and gamblers were sent to prison. The NCAA forced Kentucky to cancel its 1952-53 season.
After the betting scandal, CCNY de-emphasized basketball and dropped down to Division III, where it remains today. LIU dropped all athletics for several years and did not return to Division I until the 1980s. HBO Sports produced a documentary about the scandal called "City Dump: The Story of the 1951 CCNY Basketball Scandal."
Also Notable: Boston College and a Goodfella
The Boston College Eagles, or at least a few of them, were involved in a point-shaving scheme during the 1978-79 men's basketball season with a notable mafia member – Henry Hill.
BC player Richard Kuhn met with Hill and some other gamblers to pick games on the schedule that Kuhn felt BC could win while keeping the margin under the point spread. Kuhn was paid accordingly (though the bets against BC did not always win) and he got other players involved as the season went on. Leading scorer Ernie Cobb admitted to taking $1,000 and Jim Sweeney said he took $500. Both players denied ever tanking in games; neither Cobb nor Sweeney were indicted.
Kuhn, the acknowledged ringleader on the team, pleaded guilty and was sentenced to 10 years in prison but only served 28 months. The NCAA levied no sanctions against BC.
Hill's life was depicted in the 1990 movie "Goodfellas." He died in 2012.
---
LOOKING TO BET ON SPORTS? Check out the top sportsbooks in New Jersey | Pennsylvania | Colorado | Indiana
---
Also Notable: Hot Rod and Tulane's Downfall
John "Hot Rod" Williams and several Tulane teammates were involved in a point-shaving scheme during the 1984-85 season. A Tulane student and a couple of friends approached player Clyde Eads with the idea of having Tulane fail to cover the spread in a game against Southern Mississippi.
Before long Eads had approached some teammates to help and all accepted payments for that game – in which Tulane won but did not cover, paying out the bet – plus a couple of other games later in the season. By the end of the season, talk of possible match fixing was rampant and New Orleans District Attorney Harry Connick (the father of the famed singer) made several arrests, including Williams. The star center was paid at least $8,550, according to an indictment on sports bribery and conspiracy charges, but he was found not guilty in a jury trial.
Point-shaving wasn't even the only scandal involving Tulane basketball that season. Coach Ned Fowler and two assistants admitted that they had paid players. School president Dr. Eamon Kelly decided to drop basketball and the Green Wave played no games from the spring of 1985 until the 1989-90 season, when the school revived the program. The only three NCAA Tournament appearances in program history have all come after the sport's return, most recently in 1995.
Williams went on to play 13 seasons in the NBA, mostly with the Cleveland Cavaliers. He died in 2015.
College Football: Toledo Rockets Scheme
One of the most recent point-fixing scandals in college athletics involved Toledo football and basketball players in the early 2000s. The Rockets had three football players involved in a sports bribery scheme dating to 2003.
Running back Quinton Broussard received $2,000 in cash or goods from Detroit gambler Gary Manni, including cash to fumble a ball during the 2005 GMAC Bowl between Toledo and UTEP (Toledo won 45-13). Two other football players pleaded guilty to conspiracy charges, as did four former Rockets basketball players. All seven athletes received probation; Manni was sentenced to six years in prison for bribing athletes to fix games, among other charges.
Also Notable: Northwestern Wildcats Lose Again
Northwestern football was bad enough in the early 1990s without any of its players taking money to try to alter point spreads, ensuring that the Wildcats would fail to cover college football betting lines. But that happened anyway.
The biggest name among several players implicated was Dennis Lundy, who rushed for 1,189 yards as a senior in 1994. He later admitted to betting on five Northwestern games in 1993 and '94 and to fumbling on purpose on the goal line in a 1994 game against Iowa. He won a $400 bet as the fumble helped ensure that Iowa would cover in a 49-13 victory over the Wildcats.
Lundy was sentenced to one month in prison in 1999 after pleading guilty of perjury for lying to a grand jury that was investigating the Northwestern case. In all, four of his teammates were indicted for lying to the grand jury but only Lundy was accused of point shaving. Lundy briefly played in the NFL in 1995.
Other Cases
There are many cases where an athlete got in trouble for gambling even though there was no evidence that doing so compromised any of the games he played.
Probably the most notorious modern case is that of former Ohio State and NFL Colts quarterback Art Schlichter. The NFL suspended him in 1983 and he sat out what would have been his second pro season for sports gambling, mostly basketball but also college football. Yet among his dozens of arrests in the ensuing decades, mostly related to his gambling addiction, Schlichter has never been charged with betting on any games in which he played, nor of attempting to fix any games.
A much more recent case popped up when Arizona Cardinals cornerback Josh Shaw was suspended for the 2020 NFL season for betting on games in 2019. But Shaw was not with the team at the time (he was on injured reserve) and an investigation concluded that none of his teammates or team personnel knew he was betting on NFL games. The league said there was also no evidence that "any inside information was used or that any game was compromised in any way."
About the Author
Veteran writer and editor Jim Tomlin has more than 20 years of experience in sports journalism, covering IndyCar, NASCAR, football, soccer.