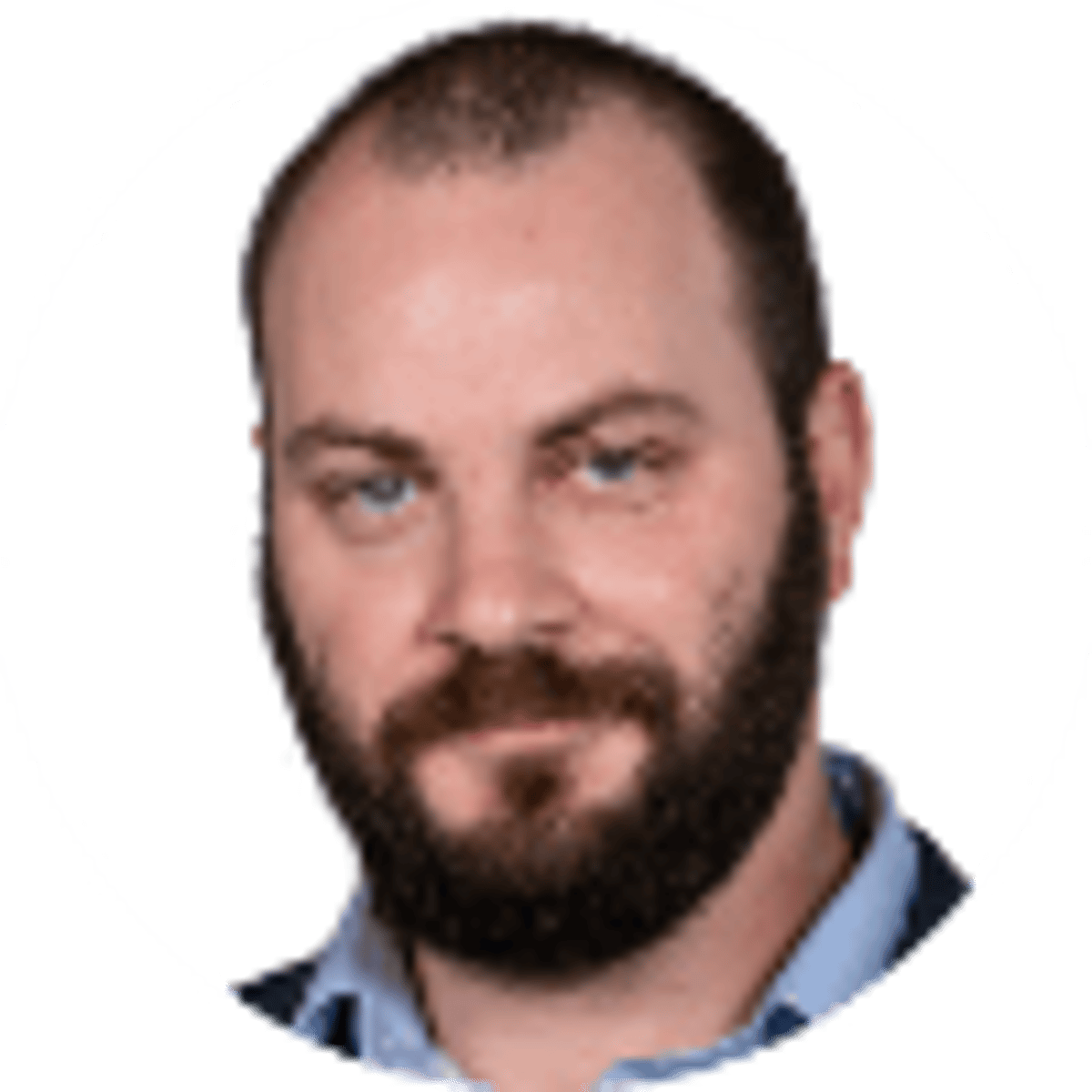 By Dan Kilbridge | | 10 mins
Understanding Over/Under Betting for Sports Bettors
Over/Under betting doesn't get as much attention as point spreads and moneyline wagering. The oddsmakers' total lines aren't discussed on sports talk radio nearly as much as other wager types, and some bettors overlook it entirely.
It's a completely different way of breaking down big matchups from the Super Bowl to March Madness, requiring a different betting strategy than point spread betting. Over/Under betting can also be consistently profitable if you go about it the right way.
Bookies.com will show you exactly how Over/Under betting works, break down the format and explain how you can start cashing in on totals wagers. Hopefully bettors who stick to point spreads will soon realize they've been missing out on all the Over/Under action.
What Are Over/Under Bets?
Over/Under betting is extremely simple once you have the hang of it. While oddsmakers set a point spread and moneyline for every game at various sportsbooks, they also set an Over/Under – also referred to as the total.
Point spreads and moneyline bets are about who wins the game and by how many points. Over/Under betting is completely different. The winning team is irrelevant. All that matters is the combined final score. This applies to Over/Under betting in football, basketball, baseball, hockey and every other sport with totals betting.
Let's say the New England Patriots are playing the Green Bay Packers, and sports betting sites set the Over/Under at 51.5. You can then bet whether the combined point total between the two teams will be more or less than 51.
If you think it will be a high-scoring game , you would bet the Over. It doesn't matter if the Patriots win 48-7 or the Packers win 28-25. The Over bet would win in both scenarios because both total scores are higher than 51.5.
So, that's Over/Under betting in a nutshell. Simple, right?
---
RELATED: Curious About Placing a Point Spread Bet? Check Out Our Guide To Point Spread Betting
---
Reading Over/Under Bets Betting Odds
While Over/Under betting is essentially the same for every sport, there are nuances and key points a bettor needs to understand across all leagues.
NFL Over/Under
In NFL betting, the Over/Under is the most popular way to wager on totals, with lines set for every game on Sunday and in prime time for Monday Night Football and Thursday Night Football.
NFL Over/Under betting is unique to every game, but in general the line usually falls somewhere between 40-55. The highest Over/Under in Super Bowl history was 58 when the New England Patriots and Atlanta Falcons met in the championship game in 2017.
This is how the total appears for an average NFL game.
Minnesota Vikings vs. Miami Dolphins
Over 45 (-110)
Under 45 (-110)
Bettors then wager on more than 45 combined total points or less than 45 combined total points between the two teams. Both bets require the player to risk $110 to win $100, indicated by the -110 in parenthesis.
NBA Over/Under
Over/Under NBA betting works like NFL, but with much higher numbers. That's especially true in today's era compared to the 1990s, when it was very rare to see teams score 200 combined points. Now it's common to see NBA totals in the 220s with high-scoring teams. That would look something like this:
Houston Rockets vs. Los Angeles Clippers
NBA bettors then wager if the Rockets and Clippers will score more or less than 226 points combined. There's usually slightly more value on the Under in these cases because most casual bettors want to cheer for 3-pointers and dunks and bet the Over. They tend to look more at the teams playing rather than the exact number, which is a big mistake – all the key scoring trends and stats are already baked into the Over/Under.
NHL Over/Under
This is where Over/Under betting looks different. Hockey is obviously a lower-scoring sport than football or basketball, which is reflected in the NHL betting Over/Under line set by bookmakers. A typical Over/Under might look like this:
Pittsburgh Penguins vs. Minnesota Wild
NHL bettors then choose if the Penguins and Wild will combine to score more or less than 5.5 goals. Whether the Penguins win 3-2 or the Wild win 5-0, the Under would still be a winning bet in both cases.
MLB Over/Under
Over/Under in MLB betting goes a little higher than hockey but is still much lower than football and basketball. It's a bet on the combined number of runs scored in the game and could look something like this:
Chicago Cubs vs. New York Yankees
MLB totals can change drastically from day-to-day, even if the same two teams are playing. It's heavily dependent on the weather, the starting pitchers and the ballpark, none of which comes into play in NBA or NHL with a uniform playing surface and consistent lineups.
The Cubs-Yankees total above might be 11.5 if the wind was blowing out hard at Wrigley Field, or drop to 7 with the wind blowing in and two aces on the mound.
All these extra factors make over/under MLB betting an especially fun and rewarding betting option because you can usually find an edge if you put in the research.
MMA Over/Under
Over/Under betting is a big part of mixed martial arts and UFC betting, as well as boxing betting. Rather than the combined score, MMA Over/Under betting is about how long the fight will last. A typical UFC Over/Under might look like this:
Conor McGregor vs. Donald Cerrone
Over: 1.5 rounds
Under: 1.5 rounds
UFC title fights like this one above consist of five rounds lasting five minutes each. Betting Under 1.5 rounds in the above example means you believe the fight will end in a knockout, submission or TKO before the halfway mark of the second round. If the fight continues past the 2:30 mark of Round 2, the Over bet wins.
This is a little different than Over/Under betting in other sports, but it's arguably the most exciting.
---
RELATED: Learn Everything You Need To Know About Moneyline Wagering In Our Guide To Moneyline Betting
---
Can Over/Under Be Exact?
Yes, Over/Under odds can fall on the exact number at the end of the game. This only occurs when there isn't a decimal involved. The Dallas Cowboys and Buffalo Bills can't combine to score exactly 49.5 points. But if that total were 49 instead of 49.5, the number could hit exactly with a variety of final scores like Cowboys 28, Bills 21, etc.
If the Over/Under hits on the exact number, that's called a push. There is no winning bet, and all wagers are refunded to bettors no matter whether they took the Over or the Under.
Do Over/Under Totals Include Overtime?
Almost every Over/Under total includes overtime. Some sportsbooks offer totals that do not include overtime, but they'll specifically note that it is a bet on regulation only.
Overtime can play a huge deciding factor and change Over/Under bets in unbelievable fashion. It's lead to some of the worst bad beats and greatest backdoor covers in sports gambling history.
NBA, college basketball and college football are especially ripe with these types of results. NBA and college basketball play an extra five-minute period when games are tied at the end of regulation, then go to double overtime if it's still tied after one extra period. Under bets that look fantastic in the third quarter can get crushed thanks to the extra time, while Over bets can gain new life on a fourth-quarter buzzer-beater to tie the game.
College football is even more drastic, with teams trading possessions from the 25 yard-line. This can pad the score of an otherwise defensive game in a hurry. If both teams score and make the extra point on their opening possession, that's an extra 14 points on just a few plays.
Such outcomes are relatively rare, but you'll never forget your first Over/Under bet impacted by overtime for better or worse.
NHL has sudden-death overtime, which means the game ends as soon as either team scores. During the regular season it's a five-minute extra period of 3-on-3 as opposed to standard 5-on-5 in regulation. If teams don't score in that five-minute overtime, the game is decided via shootout and one goal is added to the score of the winning team.
It might sound confusing, but it's actually really simple. Bettors don't need to sweat out NHL Over/Under wagers in overtime because the outcome is predetermined. Exactly one goal will be added to the total in some fashion.
Let's say you bet Under 6.5 goals for a game between the Toronto Maple Leafs and the Las Vegas Golden Knights. If the game is tied 3-3 at the end of regulation, the bet is a loser regardless because we already know exactly one goal will be added in overtime to bring the total to 7.
How to Bet Over/Under
Bookies.com always has the latest Over/Under odds for every game in every major sport. Simply go to our odds pages and find the game you're looking for. The Over/Under will be listed to the right of the point spread and include a link to a sportsbook so you can bet the best line for that game.
All you have to do is choose whether the total score will be higher or lower than the Over/Under line.
Over/Under bets can also be included in parlays. Our free parlay calculator can help you instantly figure out odds and potential payouts for parlays.
What to Consider in Over/Under Betting
Game totals are one of the most popular plays on the sports betting market, so bookmakers spend much time and many resources ensuring they do the proper amount of research before setting their O/U numbers.
Bookmakers consider many different aspects of each event, including current trends, specific in-game matchups, injury histories and weather conditions. Moreover, bookmakers look at past results between competitors for glimpses into what might happen in the future while also taking into account situational emotions and perceived passions.
Knowing how to bet on the Over/Under market comes down to looking at the same information available to bookmakers and drawing reasonable conclusions.
Moreover, it's important to note that the betting public traditionally overplays the Over in the market because many people confuse their own expectations about wanting to see a fun, high-scoring game with more relevant statistics and current trends.
For example, two high-flying offenses in the NFL might seem like a good bet to go Over when the reality of the situation is that both quarterbacks are banged up and will be playing in conditions that include high winds and torrential downpours.
Over/Under Bet Payouts
Figuring out potential payouts and risk with Over/Under betting is very easy. Let's say you're trying to get action on the Over/Under for a Monday Night Football game between the Kansas City Chiefs and Indianapolis Colts.
Head to the Bookies.com NFL odds page and you'll see the latest point spread, Over/Under and totals odds for the Chiefs-Colts game.
The Over/Under will look similar to this:
Kansas City Chiefs vs. Indianapolis Colts
Over: 51 (-110)
Under: 51 (-110)
The number in parenthesis is referred to as the "vig" or "juice" – essentially a small tax on each bet. In this case, the -110 number indicates that bettors need to risk $110 to win $100 for either bet. That's the standard juice for totals betting, though it can vary – sportsbooks can use the vig to balance their risk on a specific game, which could mean setting the Over at -115 and the Under at -105 for a specific game.
This means Over bettors need to risk $115 in order to win $100, while Under bettors only need to risk $105 to win $100.
Final Thoughts
Over/Under betting is a different way to think about watching sports entirely. Most people are used to cheering for one team and rooting against the other, which holds true for point spread and moneyline betting. Over/Under betting means cheering for a specific flow of the game and crucial scores or stops from either team.
Bookies.com has all the tools you need to make consistently strong decisions with Over/Under betting. Our odds page, expert picks and free odds calculator can greatly assist betting newcomers or significantly cut down on research time for experienced Over/Under bettors.
Give it a try and before long, you'll be the person getting strange looks at the bar while cheering for every missed 3-pointer and shot clock violation during the NBA Finals.
About the Author

Handicapper Dan Kilbridge writes about college football, MLB and other sports for Bookies.com after spending three years covering Tiger Woods' comeback and the PGA for Golfweek.