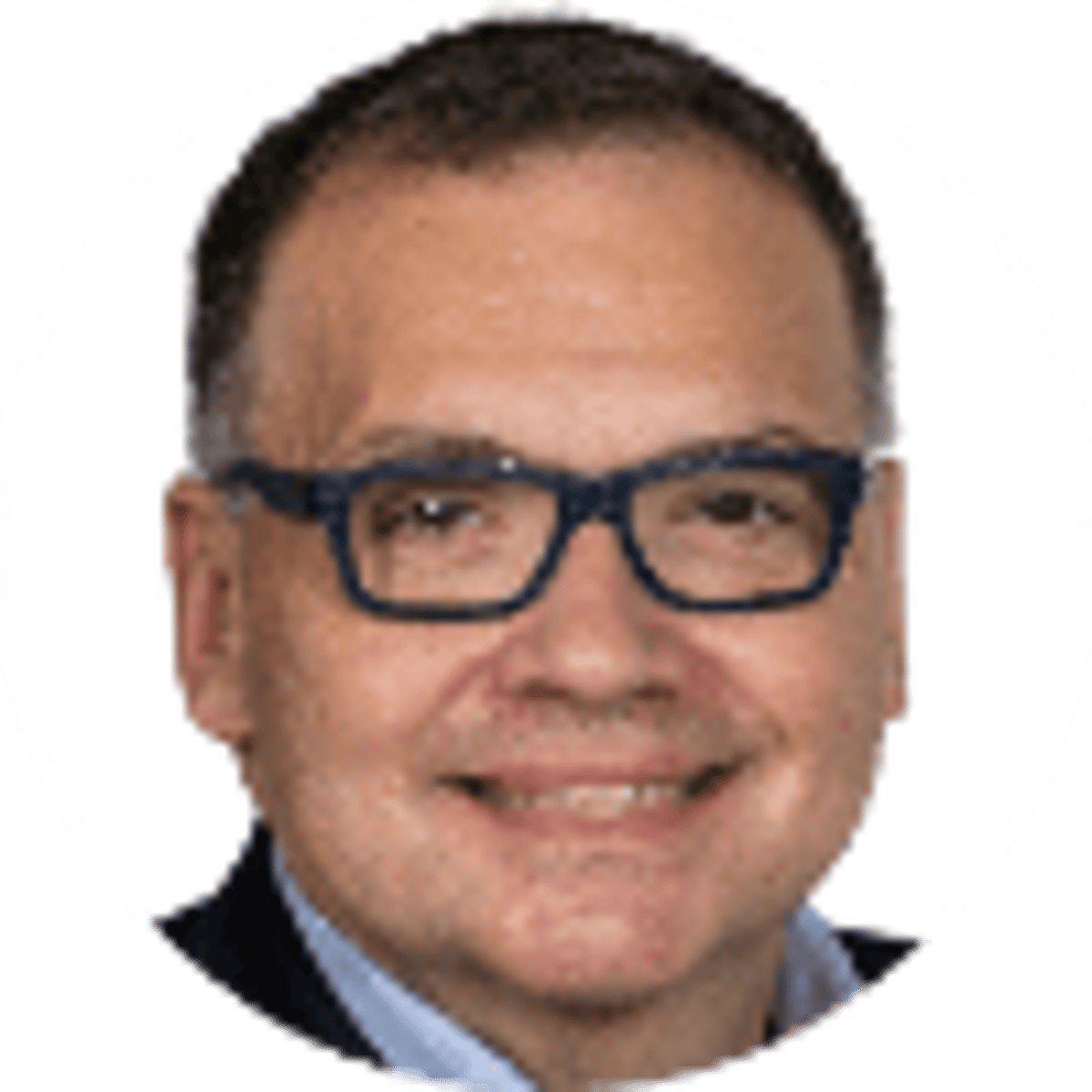 By Bill Speros | | 7 mins
MLB Home Run Leader Odds Tracker & Top Contenders To Watch
22
PLAYERS REDEEMED TODAY!
It was once declared in an iconic 1999 Nike commercial that, "Chicks dig the long ball." In 2021, it's clear Major League Baseball has had a bit too much of the long ball.
Baseballs were leaving the yard at an historically high pace before the mini-season that was 2020. Part of this trend – which saw a record 1.39 home runs per team per game in 2019 – was due to shift in the way hitters approached their craft. Launch angle is now the norm for many. There was also the issue of the "juiced" ball.
Of course, MLB never admitted any baseball were "juiced." But MLB adopted changes to "deaden" the baseballs made by Rawlings for use this season by making them "less bouncy."
Trying to handicap the eventual 2021 MLB home run king on the MLB futures market may be a bit more "bouncy" this year than in seasons past. A "deadened" baseball could give the mightier sluggers a bit of an edge in terms of balls not going quite as long as they might have gone two years ago. On the other side of the equation is the fact that pitching staffs will be stretched coming off a 60-game campaign. The gap between quality pitching and meatball tossing will be very pronounced.
Padres starter Blake Snell has noticed the laces are thicker in the new baseball, allowing him to dig in his fingers so he can more easily throw breaking balls. He also noticed fly balls not carrying as much as they might have previously.

"It's definitely a different ball."

— Alden Gonzalez (@Alden_Gonzalez) March 9, 2021
---
RELATED: 2021 World Series Odds & Deals
---
We'll keep an eye on how things progress throughout the MLB betting season in the home run chase. Here are the top eight contenders (including ties) according to sports betting sites heading into Opening Day.
MLB Home Run Leader Odds
| Player | Odds |
| --- | --- |
| Mike Trout | +1200 |
| Pete Alonso | +1200 |
| Joey Gallo | +1600 |
| Ronald Acuña Jr. | +1600 |
| Aaron Judge | +1800 |
| Bryce Harper | +1800 |
| Cody Bellinger | +1800 |
| Eugenio Suárez | +1800 |
| Juan Soto | +1800 |
| Matt Olson | +1800 |
| Yordan Alvarez | +1800 |
Odds via FanDuel and are accurate as of publication.
---
Top Contenders To Lead MLB in HRs in 2021
Mike Trout, Angels
Mike Trout homered we can officially say it's baseball season pic.twitter.com/lywvVbEjVx

— Talkin' Baseball (@TalkinBaseball_) March 11, 2021
Three-time AL MVP Mike Trout remains the most prolific player in baseball when it comes to generating offense. During his career, he has led the majors in nearly every top offensive category except home runs and RBI. He has hit more than 200 home runs since 2015, hitting 45 in just 134 games in 2019. The Angels have not appeared in the playoffs since 2015 but got hot at the end of last season. It's hard to comprehend the damage Trout could do while focused on a playoff run, especially if he's getting pitches to hit.
---
Pete Alonso, Mets
PETE ALONSO GOES DEEP! ??? pic.twitter.com/3F7YhfHvFh

— SNY (@SNYtv) March 12, 2021
Pete Alonso was typical of many ballplayers who would simply prefer to forget 2020. Alonso smashed a Mets-record 53 home run during his rookie season in 2019. His abbreviated 2020 was nowhere near that level as he slashed .231/.326/.490 with just 16 homers and 35 RBI. The Mets loaded up this offseason and Alonso has raked throughout spring training. He will be facing tougher pitching in the NL East, so that could hamper him here.
---
RELATED : Our Ultimate 2021 MLB Betting Guide
---
Ronald Acuña Jr., Braves
Another day, another Ronnie ?@ronaldacunajr24 | #BravesST pic.twitter.com/9fCGqPuf4p

— Atlanta Braves (@Braves) March 15, 2021
Ronald Acuña Jr. nearly completed the 40-40 sweep in 2019, falling just short with 37 steals to go with his 41 home runs. At just 23, it's likely his potential has yet to be fully realized. He'll anchor a Braves lineup predicted by many to contend in the NL East. However, unlike Alonso, Acuña will have to face the Mets pitching staff 18 times, including the final three games of the season. That might be too much to overcome in this chase.
---
Aaron Judge, Yankees
Aaron Judge: I'm just excited to get back to work and finish this mission that we have. pic.twitter.com/QnTEVDW6aP

— YES Network (@YESNetwork) March 14, 2021
Aaron Judge possesses raw power unmatched in baseball. Putting aside the obvious qualifier of "as long as he stays healthy," Judge is primed to make a run at the home run mark in 2021 given the depth of the Yankees lineup. Batting behind D.J. LeMahieu means he'll often face pitchers from the stretch.
Additionally, Gary Sánchez, Giancarlo Stanton and Luke Voit are potential threats to win a home run title. Voit led the majors with 22 home runs last season. Opposing teams won't be able to pitch around everyone. Judge last played a full season in 2017 when he slugged 52 home runs in 155 games. He has never had more than 550 at-bats in a season. He could see more than 600 at-bats in 2021.
---
Bryce Harper, Phillies
Never forget when a Giants fan called Bryce Harper "overrated" and Harper responded with a go-ahead three-run home run on the next pitch ?pic.twitter.com/hCHNnKX68Q

— Baseball (@mlbelites_) March 11, 2021
Like Acuna and Alonso, Harper plays in the tough-as-nails National League East. Harper is dealing with back issues that could limit his play and curtail his shot at a home run title. Harper also has the biggest downside of any of the favorites listed given the recent woes of the Phillies and the uncertainly surrounding his own health.
Harper's only hit more than 40 home runs once in his career (42 in 2015) and hasn't hit more than 35 since. At this price, Harper isn't worth your money right now. But he may be the most entertaining player in the game.
---
WORLD SERIES LONGSHOTS TO CONSIDER: Nationals | Cardinals
---
Home Run Leader FAQs
Who Led MLB In HRs in 2020?
Luke Voit of the Yankees led all hitters in 2020 with 22 home runs. The season was shorted to 60 games due to COVID-19. Pete Alonso led the majors with 53 home runs in 2019.
Who Won The Most Single Season MLB HR Titles?
Babe Ruth either won or was tied for the major-league home run title 11 times during his 22-year career.
Who Is 2020 MLB Home Run Favorite?
Mike Trout of the Los Angeles Angels and Pete Alonso of the New York Mets are the co-favorites to win the 2021 MLB home run crown at +1200.
When We Will Know The 2021 MLB Home Run Leader?
The 162-game regular season is scheduled to end on Sunday, Oct. 3, 2021.
About the Author

Bill Speros is an award-winning journalist and editor whose career includes stops at USA Today Sports Network / Golfweek, Cox Media, ESPN, Orlando Sentinel and Denver Post.