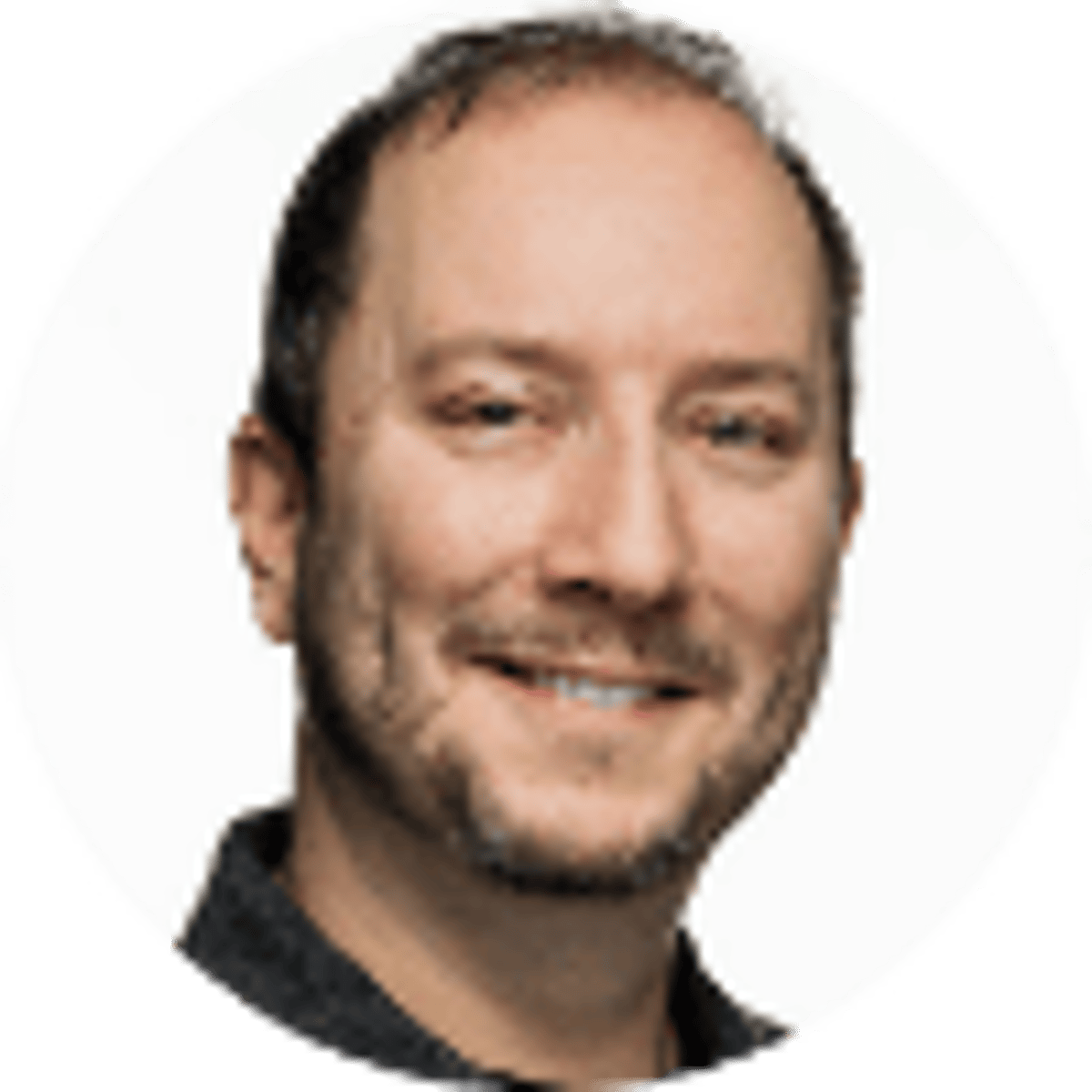 By Adam Thompson | | 7 mins
NBA All-Star Game 2020 Betting Guide, Odds & 4 Picks to Back
NBA All-Star Weekend puts on a midseason show that NBA betting fans can excited about. It' a true showcase of the best the game has to offer. The players get competitive, too, which make it an intriguing weekend of betting possibilities. Action begins with Friday night's Rising Stars Challenge, followed by Saturday's Skills Challenge and 3-Point Shootout among the highlights, and of course the All-Star Game on Sunday.
Here are my winners and darkhorses to consider for the marquee betting events at NBA All-Star Weekend, starting with who will win the NBA All-Star Game MVP. As of Friday, no NBA Dunk Contest odds have been posted.
NBA All-Star Weekend Best Bets
All odds current as of publication. You can check out the latest NBA futures here.
RELATED: Check out our Free Daily Expert NBA Picks and compare all the top sportsbooks' latest NBA odds
---
2020 All-Star Game MVP Odds
| Player | Odds |
| --- | --- |
| Giannis Antetokounmpo | +400 |
| LeBron James | +450 |
| Anthony Davis | +650 |
| Russell Westbrook | +1000 |
| Kemba Walker | +1200 |
| Joel Embiid | +1400 |
| James Harden | +1400 |
| Kawhi Leonard | +2000 |
| Donovan Mitchell | +2000 |
| Paskal Siakam | +2000 |
| Khris Middleton | +2500 |
| Kyle Lowry | +2500 |
| Trae Young | +2500 |
| Devin Booker | +3000 |
The MVP almost surely will come from the winning team, and on paper, Team LeBron looks like the clear favorite. That eliminates everyone from Team Giannis.
Winner: Nobody exclusively trained outside the U.S. has ever won All-Star MVP. That keeps Sabonas (Gonzaga) on the list but knocks out a pair of legit contenders in Doncic and Jokic.
Lakers players have won a record 11 MVPs. One more MVP in this game for King James ties him with Bob Pettit and, ahem, Kobe Bryant on the all-time list. If LeBron plays like he wants it – and he usually does in this classic – the notion of honoring Kobe is more than enough motivation to make me believe he's going to get it.
Darkhorse: What if Team Giannis wins? There are some great values on that team. It doesn't take long to find a player who may go out with the MVP goal on his mind. Young is just brash enough to want to take this game over and cement his status as an NBA star. He's averaging 29.7 ppg and 9.1 apg and has the skillset to take the game over if his shots fall.
From Team LeBron: If James, who leads the NBA in assists, feels generous and wants to share the love, look for Booker. The player-wide consensus is Booker got initially robbed of an All-Star bid, and he'll get plenty of looks from teammates to prove they were right.
2020 Rising Stars MVP Odds
| Player | Odds |
| --- | --- |
| Trae Young | +350 |
| Zion Williamson | +350 |
| Luka Doncic | +450 |
| Ja Morant | +500 |
| Shai Gilgeous-Alexander | +650 |
| Deandre Ayton | +650 |
| RJ Barrett | +800 |
| Jaren Jackson Jr. | +850 |
| Devonte Graham | +1000 |
The top freshmen and sophomores make the pool of players for Friday's headlining event between Team World and Team USA. It includes Luka Doncic for World and Zion Williamson and Trae Young for USA.
Winner: The MVP the last five years has been the player that not only comes from the winning team, it's the one with the most points and most shot attempts. In other words, the player makes a point of taking over – and it leads to victory.
For Team World, Doncic is a clear choice when it comes to shooting prowess and take-over mentality. For Team USA, it's a little murkier. How about Williamson? The high-flying Pelicans big man will be showcased by his teammates and opponents will get out of the way and let him do his thing – because they want to see it, too.
Darkhorse: Devonte Graham might be the best shooter in the field. He's in the 3-Point Shootout on Saturday. If defense is lacking in the game – and it probably will be – players should find themselves with a bevy of open looks. Graham has as much potential to hit a pile of 3's as anyone.
2020 NBA Skills Challenge Odds
| Player | Odds |
| --- | --- |
| Spencer Dinwiddie | +450 |
| Khris Middleton | +450 |
| Shai Gilgeous-Alexander | +500 |
| Jayson Tatum | +500 |
| Patrick Beverley | +600 |
| Pascal Siakam | +600 |
| Bam Adebayo | +1000 |
| Domantas Sabonis | +1000 |
Tatum is back to defend his Skills Challenge title, and he faces a wide array of guards and forwards. Five players in the field will also be in the All-Star Game on Sunday. Tatum is the only returning competitor from last year, though Dinwiddie won the event in 2018 and Beverley won it in 2015.
Winner: Middleton is a 6-foot-8, ball-handling, sharp-shooter. He's the top 3-pointer shooter in the field, and any time he might lose vs. agile guards like Beverley he should make up in shooting.
Darkhorse: Dinwiddie is the top player in the field when it comes to assist-to-pass ratio and the next-gen stat of potential assists. In other words, he makes on-target passes better than anyone else. His 3-point shooting is a concern (31%), but if he cans his attempts, he can be there at the end.
2020 3-Point Contest Odds
| Player | Odds |
| --- | --- |
| Joe Harris | +320 |
| Trae Young | +320 |
| Devin Booker | +400 |
| Duncan Robinson | +500 |
| Davis Bertans | +550 |
| Buddy Hield | +750 |
| Zach LaVine | +900 |
| Devonte Graham | +1300 |
It's a stacked lineup. Six of the eight players in the field rank in the top 8 of 3-pointers made per game. The two that don't are Harris – the event's defending champion – and former champion Booker.
Winner: Nobody has repeated as champion since 2008. It not only takes a solid shooter to win, it takes a level of clutch play and endurance. This is the event stars win, with Booker, Klay Thompson, Steph Curry and Kyrie Irving among the winners the last seven years.
Booker, who replaces the injured Damian Lillard and has won it before, is a safe first-glance wager. But his 3-point numbers are down this year. He's averaging only 1.9 3's per game on 35.4% shooting, ranking last in both categories in this field.
Instead, find another budding star: No, not Young, but Hield, who among these eight players ranks third in percentage and second in 3's made. Hield has been lights out shooting the trey lately, including a 9-of-10 effort against the Spurs last Saturday, a 6-of-13 performance vs. the Lakers the week before and a 9-of-14 explosion vs. the Timberwolves the week before that. He's offering great odds as a darkhorse.
About the Author
NFL writer and expert Adam Thompson joined Bookies.com in 2019 after a successful run as senior handicapper for SportsLine and CBSSports.com. He's long been estabilshed as one of the nation's premier NFL and MLB handicappers, and his horse racing and PGA picks have produced major winners over the last 12 months.